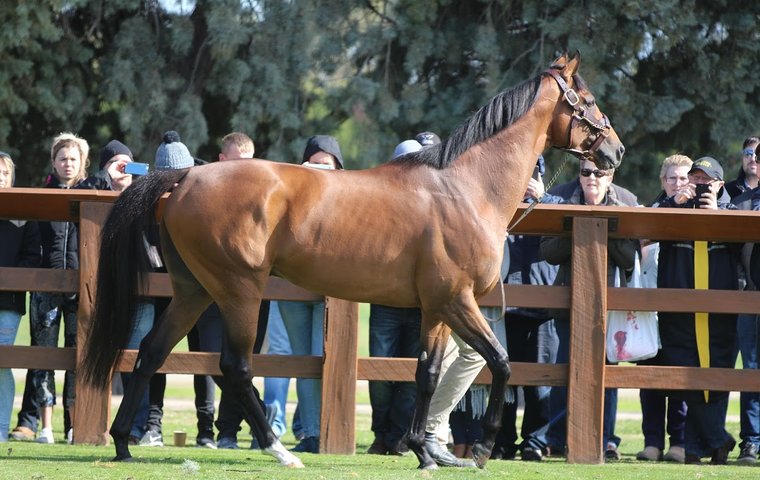 There were renowned international stars at the beginning of their stallion careers - like Highland Reel, Frosted, Toronado and Brazen Beau. There were Melbourne Cup winners like Amercain and Fiorente. There were established sires like Bel Esprit (father of Black Caviar), Sepoy and Warrior's Reward. No wonder the fans flocked to see them. Kristen Manning was among those who enjoyed the glorious back-to-back stallion parades at Sun Stud, Spendthrift Australia, Swettenham Stud and Darley Victoria. She provides the words - and the pictures.

There may still be a definite chill in the Victorian air, but, with the arrival of the season's first foals there is a taste of spring about, and breeders across the state were in optimistic mood heading to the various stallion parades last week.
One of the year's most popular events is Sun Stud's annual Friday afternoon get-together, compered by racecaller Bryan Martin. It was well attended by broodmare owners, trainers and racing fans, who admired the Kerrie-based farm's strong roster of ten well credentialled stallions.
Leading the way was the 19-years-young Bel Esprit, the dual G1 winner best known as the sire of unbeaten superstar Black Caviar. Back from a stint in Queensland, the dappled bay was in fine order and, judging by his proud strut around the parade ring, he thought the show was put on just for him.
Not to be outdone, 6-year-old listed winner Ready For Victory, son of outstanding shuttler More Than Ready from the family of local champ Rubiton, also put on a show, though he did stand still long enough for a quick snapshot of his handsome head.
Bel Esprit's son Moshe, a full-brother to Black Caviar, is no wallflower either, another happy to show off to onlookers.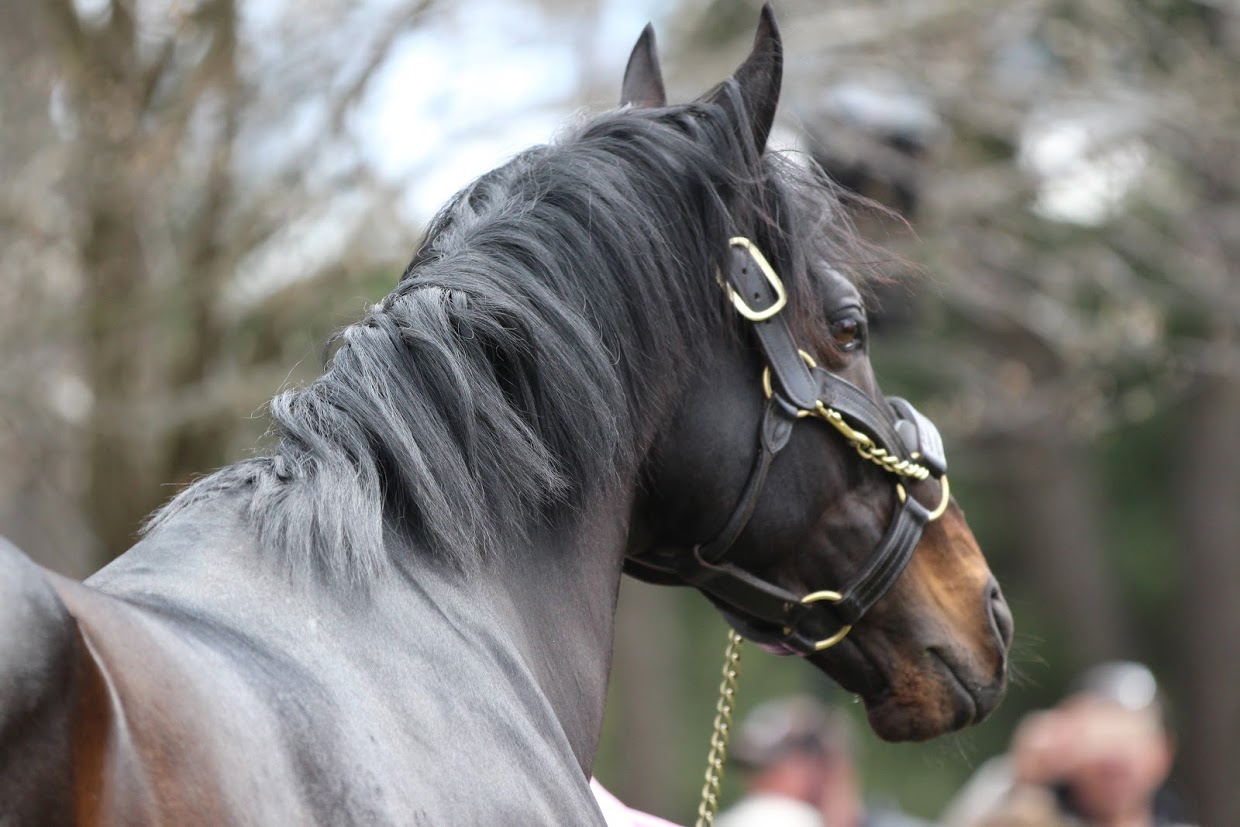 There is always a certain aura surrounding winners of Australia's most iconic race, the Melbourne Cup, and there were plenty of oohs and aahs as classy 11-year-old Fiorente, the 2013 winner, made his way around the parade ring.
Also always popular is the reliable Magnus, G1 sprinting son of Flying Spur and the fast G2 winner Scandinavia, grandam of Black Caviar. Popular with breeders and trainers in the sales ring and on the track, he has been well represented by 15 stakes winners, including the G1 gallopers Malaguerra, Magnifisio and Great Shot.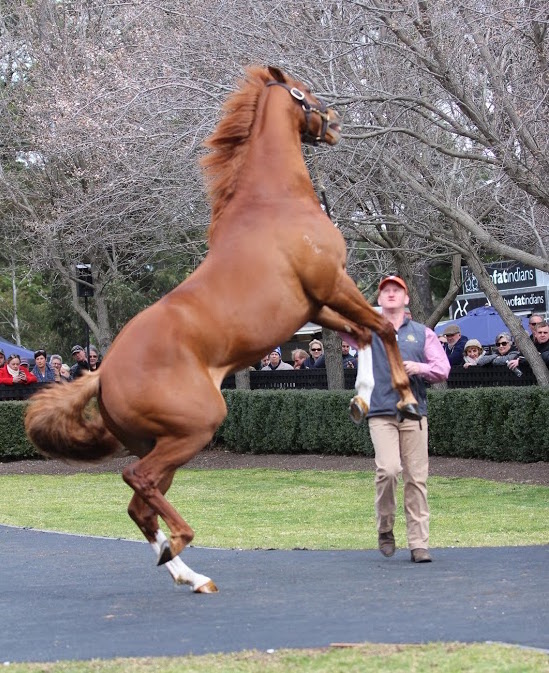 One of Victoria's most promising young stallions, Fighting Sun, by the late Northern Meteor out of the Australasian Oaks winner Irish Darling, had the cameras snapping with his scope and strength always impressing.
Flashy chestnuts always catch the eye and Australian Guineas winner Palentino - who has let down nicely as he prepares for his second season at stud - is no exception.
Down from Sun Stud's Queensland base for the first time is the four-time stakes winner Love Conquers All, a horse with a definite stamp of his popular sire Mossman, who retired from stud duties only recently.
A couple of grandsons of Danehill's influential son Redoute's Choice rounded off the Sun Stud parade: Not A Single Doubt's G3 winner Squamosa and the newly retired G2 sprinter Thronum, by the record-breaking Snitzel. Hailing from the family of Street Cry and Shamardal, Thronum was a dignified parader, calmly taking in his surroundings as he stood still for admirers and photographers.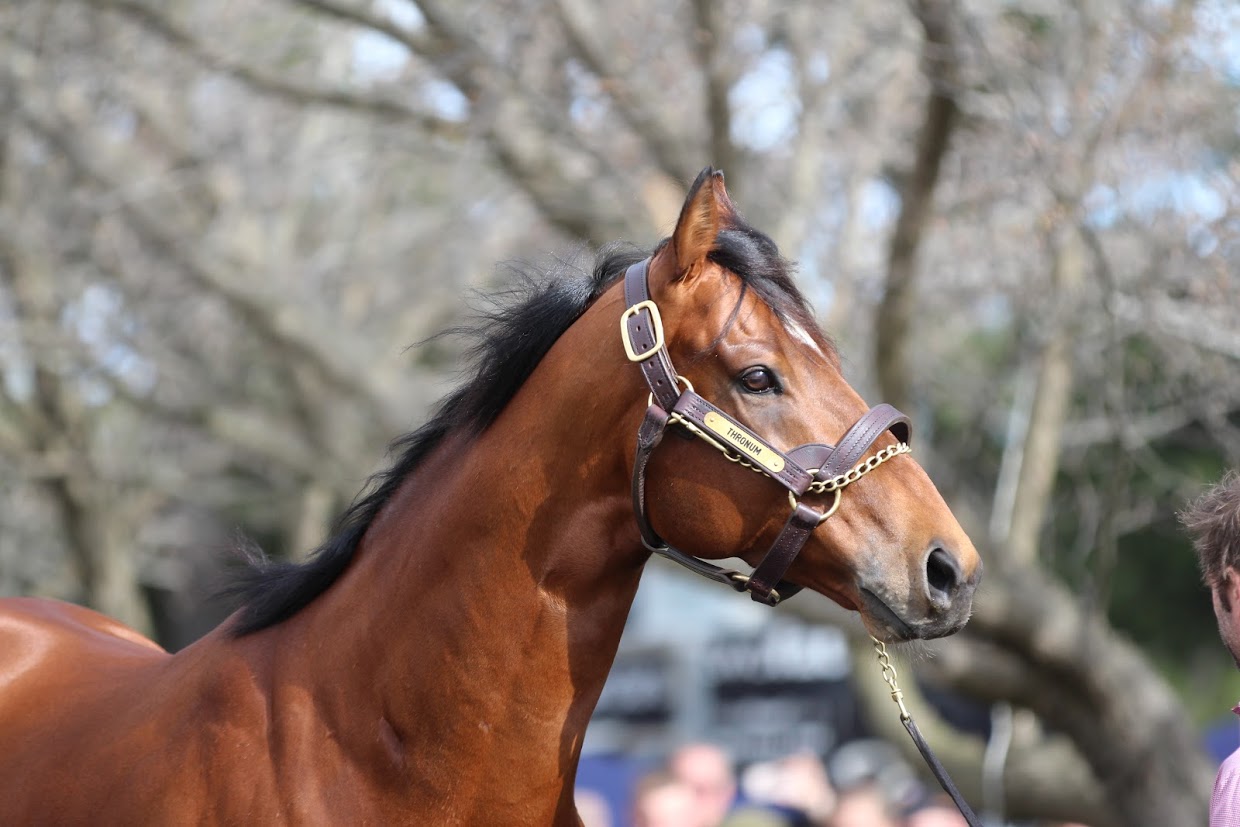 Happy having enjoyed the Sun Stud hospitality of good food and wine, much of the crowd then headed down the road to Spendthrift's Australian base, where the coats of their six young stallions shimmered in a timely burst of sunshine.
First on show was the G1 Spring Champion Stakes winner Hampton Court, whose first crop have just turned two. "We are happy with the stables that his first foals have ended up in," said Spendthrift Australia's general manager, Garry Cuddy, "and we look forward to seeing them hit the track in the coming months."
There was plenty of crowd appreciation for Jimmy Creed, a horse who always catches the eye with his gleaming coat. Described by Cuddy as "one of the most exciting young stallions in North America", he has "phenomenal stats - 13 percent stakes winners to winners and 16 percent black-type horses to runners".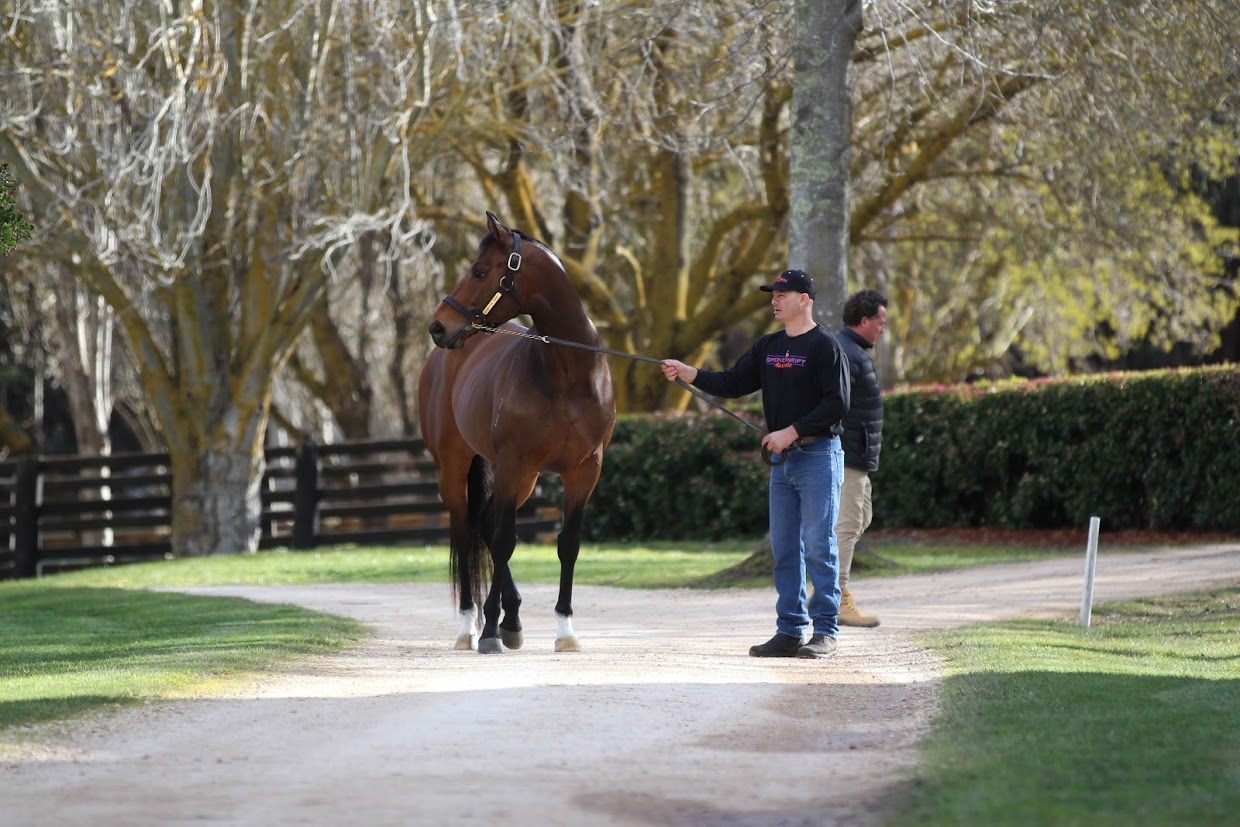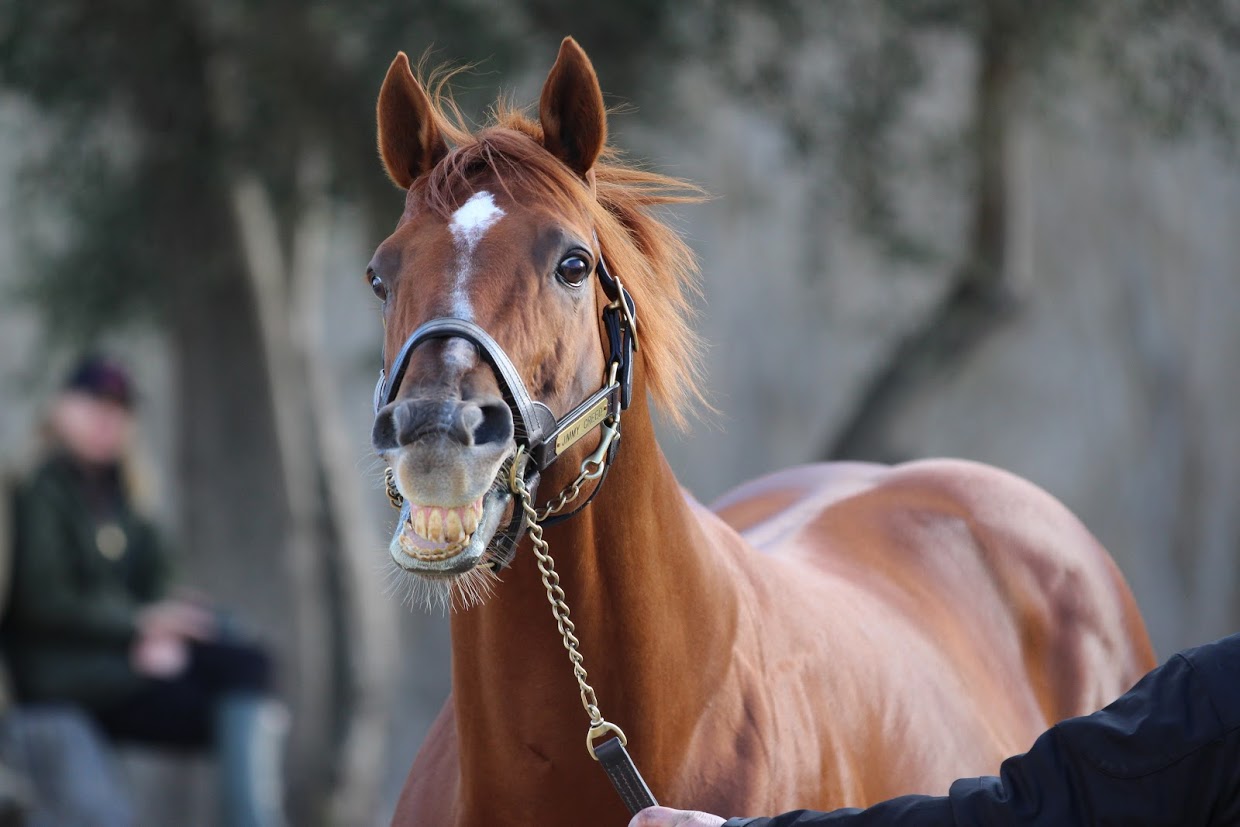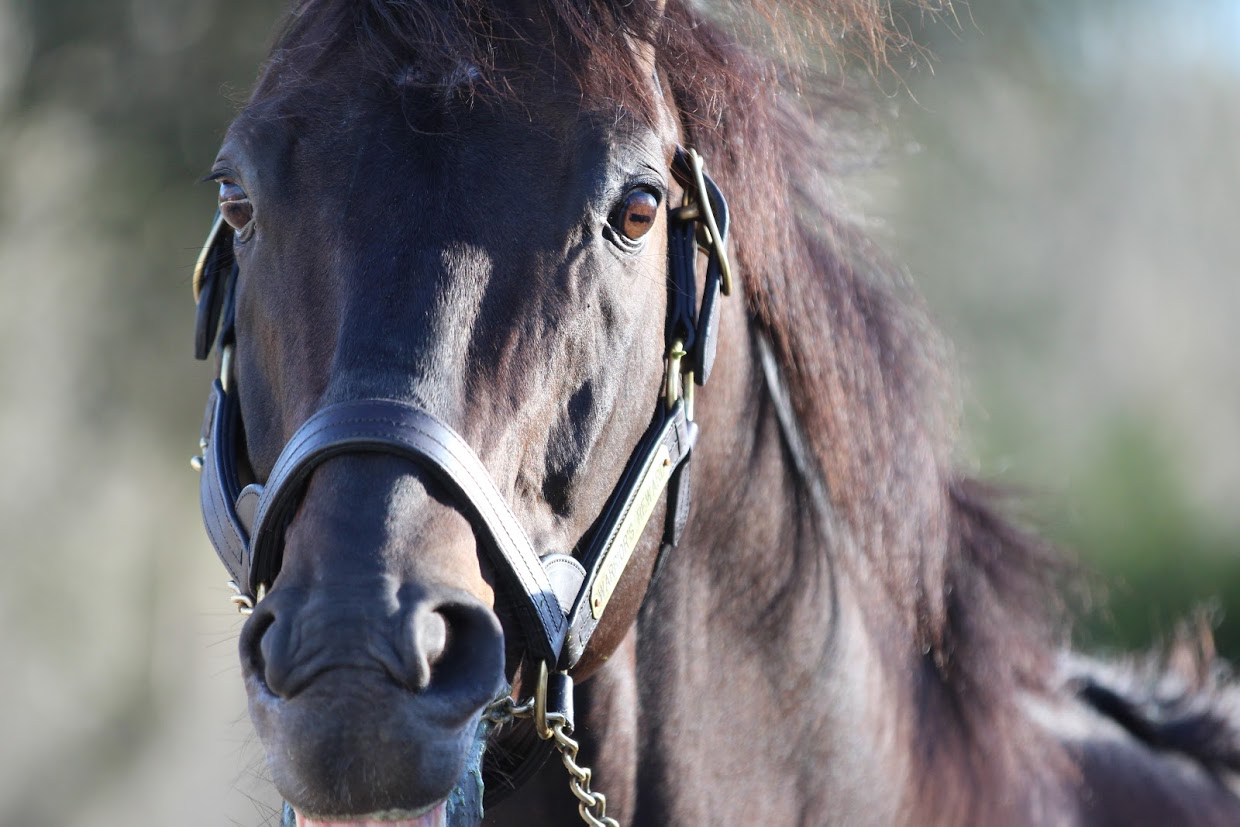 Lightly raced G3 winner Swear, by Redoute's Choice, still had a racy look about him last year but has come on beautifully after one year at stud. "He was our best supported first season sire and we are looking forward to seeing his first foals this spring," Cuddy said.
With his size and power there is no missing Warrior's Reward, whose success in the United States has caught local attention. "With 65 percent winners-to-runners across five crops of racing age, there is a pretty good chance that this guy will get you a winner," said Cuddy, adding, "He is having his best year in the Northern Hemisphere with seven individual stakes winners."
There are plenty of fans of Golden Slipper hero Sebring around and Victorians are happy to have one his sons at stud, especially as the G2 winner Gold Standard has such a look of his sire.
"He is the image of Sebring," Cuddy said, also noting that Gold Standard has plenty of family strength, with is dam being the tough dual G3 winner Coniston Gem. "Gold Standard offers breeders a very good opportunity to breed to a quality horse at an affordable fee."
On the subject of sons of popular stallions, there was also Overshare, G3-winning son of I Am Invincible (whose fee has shot up from $11,000 in his debut season to $192,500 this year) from the immediate family of Japanese stars Cesario, Epiphaneia and Leontes.
"He is a multiple stakes winner at 1,200m from family boasting five champions within three generations. And, with looks to die for, Overshare has everything that we have been told breeders look for."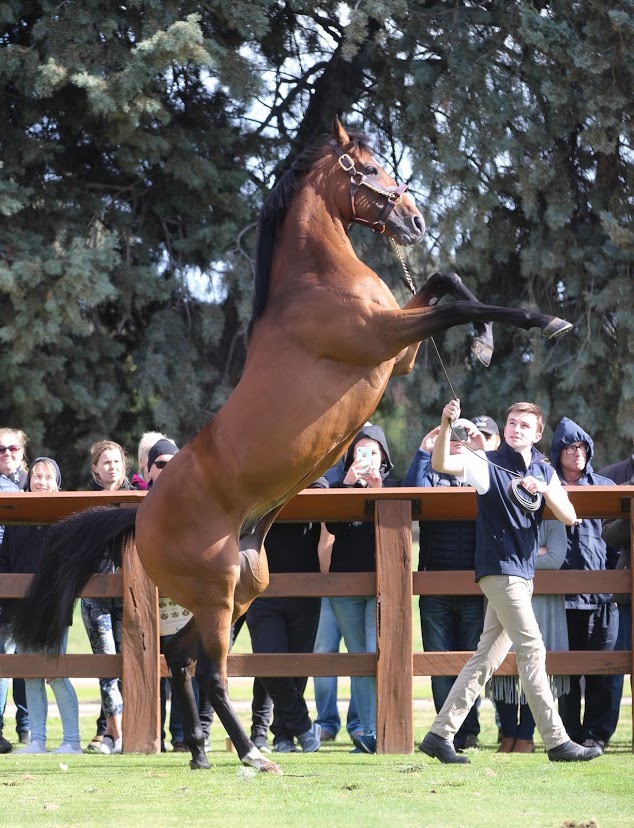 Racing people across the country spent Saturday being spellbound by the mighty Winx and she was, of course, a major topic of conversation as Victorian breeders headed to Swettenham Stud on Sunday morning.
Many present were fans of dual G1 winning shuttler Toronado, who has made such an encouraging start to his stud career in the north with his first locally bred 2-year-olds making their way to leading stables, having been very well received at the major sales.
Looking even more imposing than 12 months ago, Toronado continues to excite Swettenham's Adam Sangster, who has long been a fan of his sire, High Chaparral. "We have plenty to look forward to with 130 2-year-olds getting ready to hit the track," he said.
Sangster is also optimistic about the future of Melbourne Cup hero Americain, who always wows onlookers; as impressive at stud as he was at the races, where so many were captivated by his strength and beauty.
Very happy with the first foals by G1sprinter Rebel Dane on the ground, Sangster welcomed the big group of that horse's owners who made the trek to Swettenham to see their favourite horse.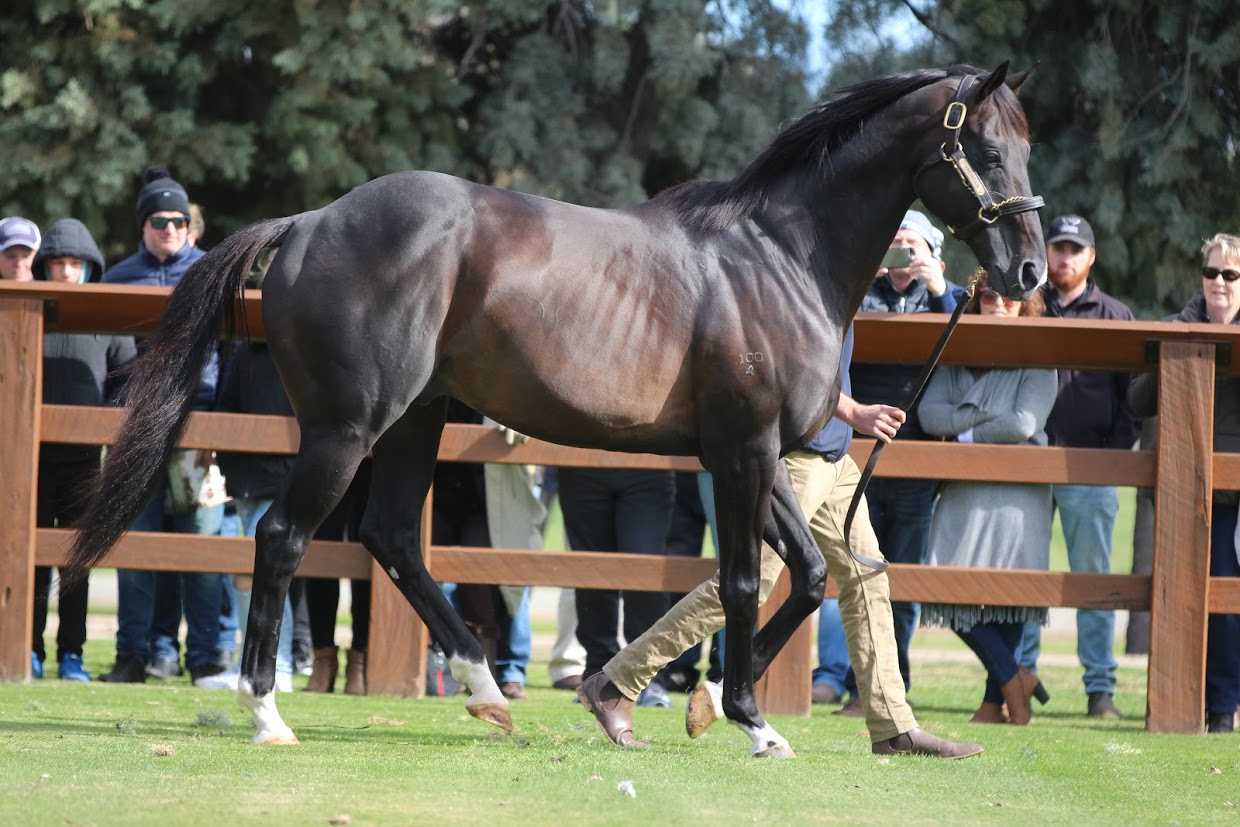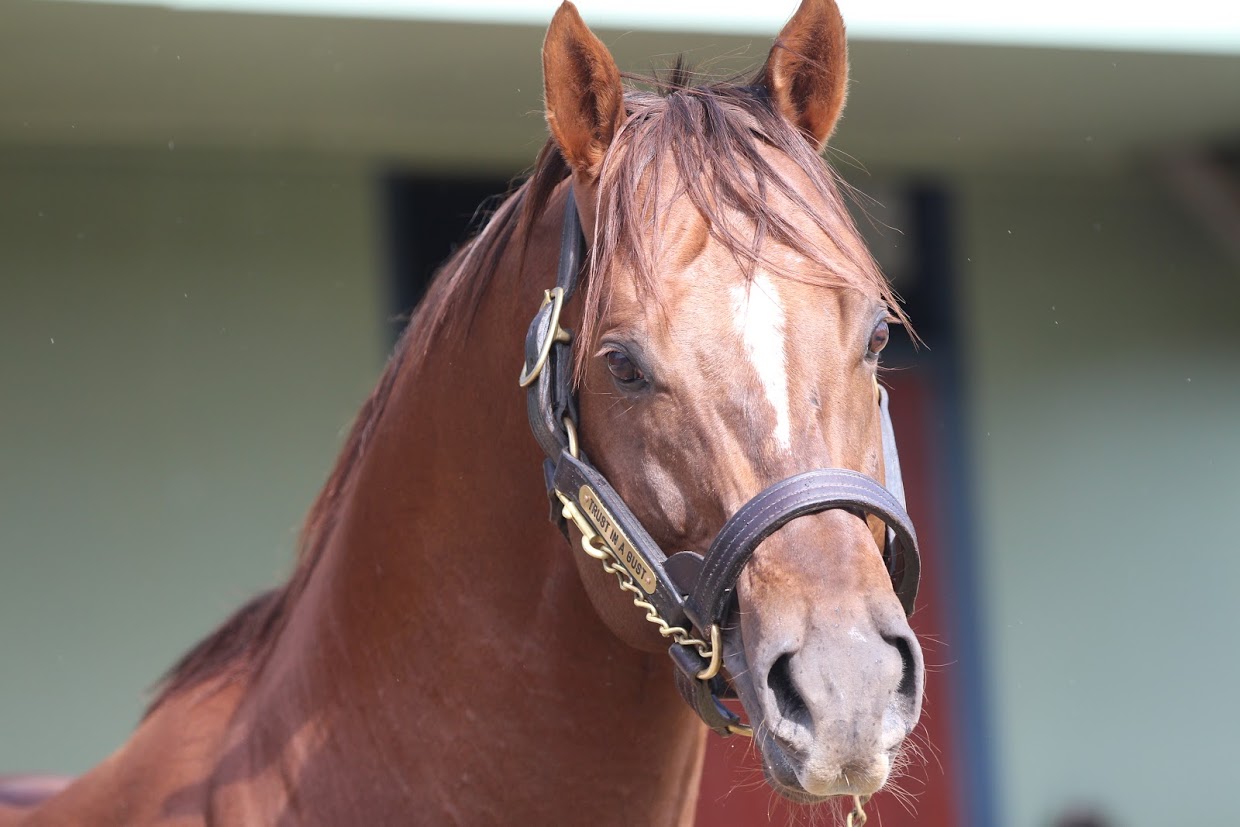 Rueing the small issue carried by Puissance de Lune when he was among the favourites in the 2013 W.S Cox Plate, Sangster discussed the popular grey's first crop of 2-year-olds, noting that they are in a number of successful stables, including the horse's own trainer, Darren Weir.
Sangster admits to having a favourite on the roster and, as proud breeder of the dual G1-winning sprinter/miler Trust In A Gust, he is entitled to be fond of the chestnut, who seems to get more handsome each year.
"We are privileged to be standing this horse in Victoria," Sangster said of the globe-trotting seven-time G1 winner Highland Reel, Europe's all-time leading money-winner, whose family is so well known in Australia with his locally bred G1-placed dam Hveger being a daughter of the great matriarch Circles Of Gold, AJC Oaks-winning dam of Elvstroem and Haradasun.
Highland Reel, whose G1 wins included the Breeders' Cup Turf, the Hong Kong Vase (twice) and the King George VI and Queen Elizabeth Stakes, is back in Australia for the first time since he ran third to Winx in the 2015 Cox Plate.
From Swettenham in the morning to Darley in the afternoon, the latter's parade at first threatened by a nasty winter squall, which fortunately soon disappeared, allowing the large crowd to emerge from the tents to take their place around the parade ring.
The recently retired Stradbroke Handicap winner Impending was first on display and the scopey son of Lonhro was admired by all. But it is a case of too late for those hoping to get a mare into his harem - the 'book full' sign went up early.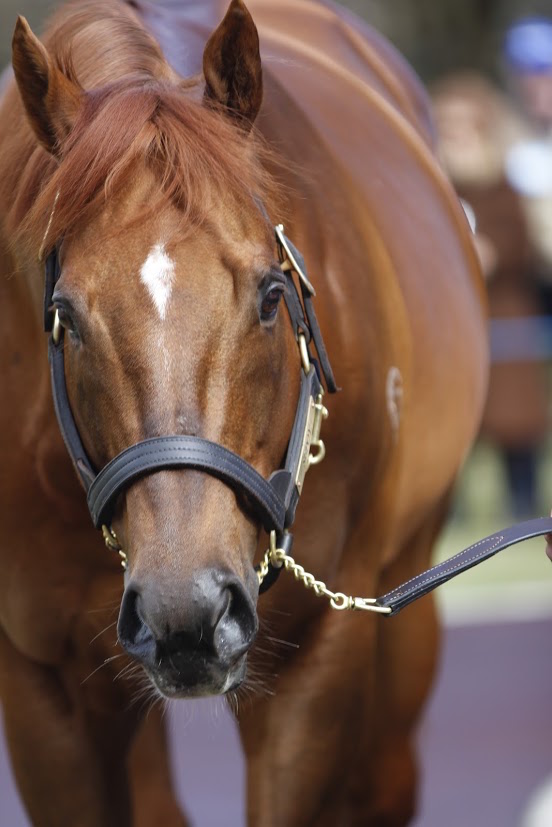 "We are delighted to have him in Victoria," enthused Darley Victoria's general manager, Andy Makiv, proud the high-class sprinter is a Darley homebred.
As is Exceed And Excel's dual Group winner Kuroshio, who was one of the biggest show-offs of the day, arching his neck as he pranced right around the ring.
New to Victoria having stood six seasons in New South Wales, four-time G1 winner Sepoy is another whose book is already closed, with Makiv noting, "local breeders have been flocking to him."
In such fine fettle at 18, Zabeel's unbeaten son, Reset, was quick off the mark when the handler's chain snapped - and he was off and running! Little cause for alarm, however, with Darley's expert staff quick to react and he was soon caught, happy with his little escapade.
With his dashing looks dual G1-winning sprinter Brazen Beau was a crowd favourite and he is well liked by breeders, serving 392 mares over his first three seasons. And trainers love them too, the son of I Am Invincible performing extremely well at the sales.
G1 winner Holler has let down well since his first season last year. He is a horse Makiv describes as being "our best-value stallion".
The quality of mares served by Street Cry's two-times G1 winner Street Boss has increased in recent years, making this spring, said Makiv, "a great year to use him".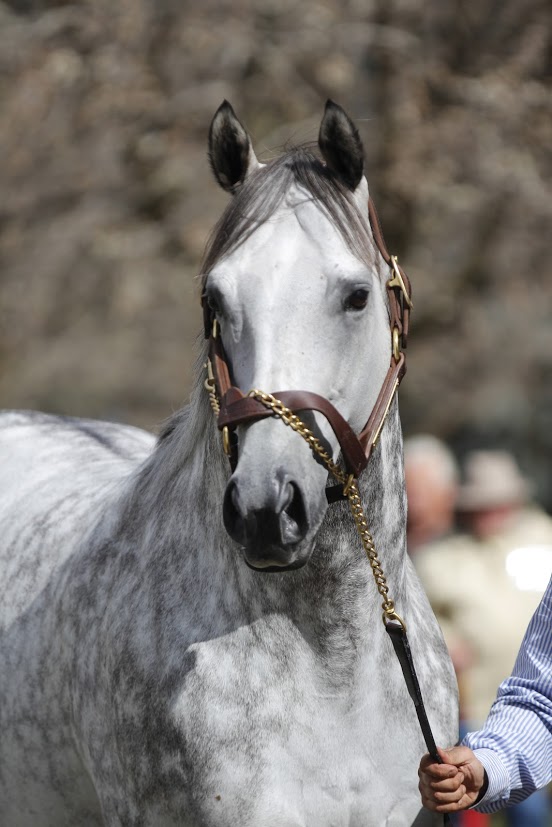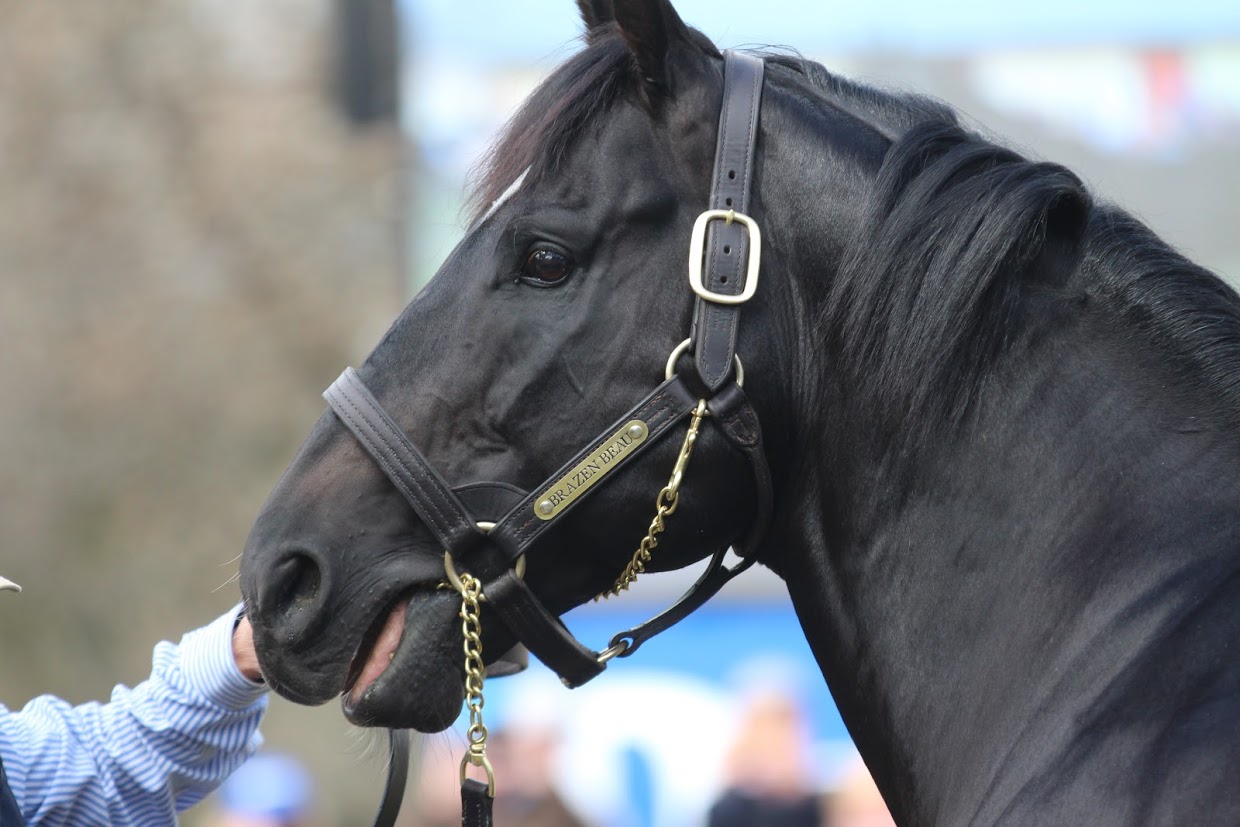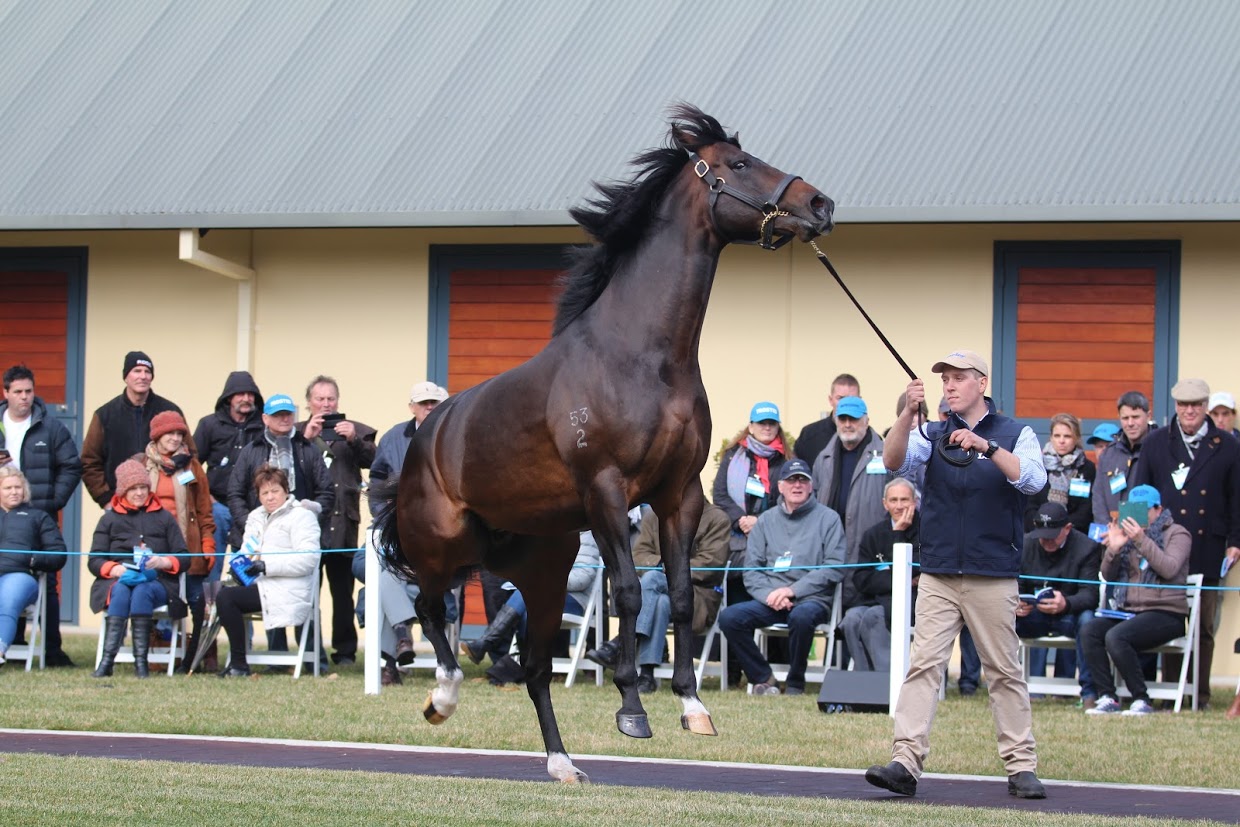 Another with a gleaming coat, the chestnut paraded proudly. Maybe he had an inkling of the exploits the day before of Street Cry's famous daughter.
Last by no means least at Darley was Frosted, whose first local foals are already impressing. A horse who just looks high class - which of course he was - the multiple G1 winner is the only son of Tapit at stud in Australia.