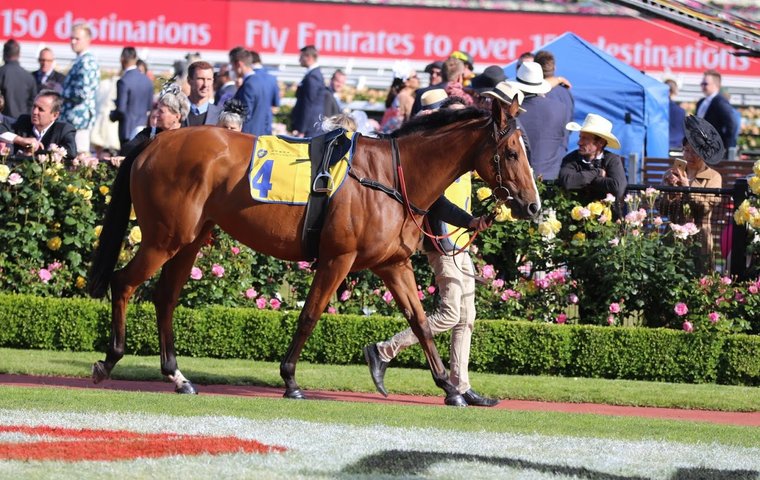 It is a week like no other, Melbourne Cup week. We know the reasons - bigger crowds, widespread media attention, a focus on racing that just isn't there the rest of the year. Racing is usually our sport, often feeling like a special club with members, tens of thousands of members but exclusive anyway.

For Cup week however, we share it. And, by opening up our world, we increase the pressure on ourselves. Which is why, I think, having a runner on Melbourne Cup Day is so different from having a horse race on any other day.
We are lucky enough to race a pretty smart mare by the name of Quilate. Up to last Tuesday, she had raced on 18 occasions at a variety of tracks. Last month she won at G3 level in the middle day of the Caulfield Cup carnival.
She has won five races and has provided our large (there are 24 of us) group with many reasons to be proud and excited. We have had a wonderful time, though the nervous anticipation each time she races does not get any easier to bare. Admittedly it is an awfully nice problem to have.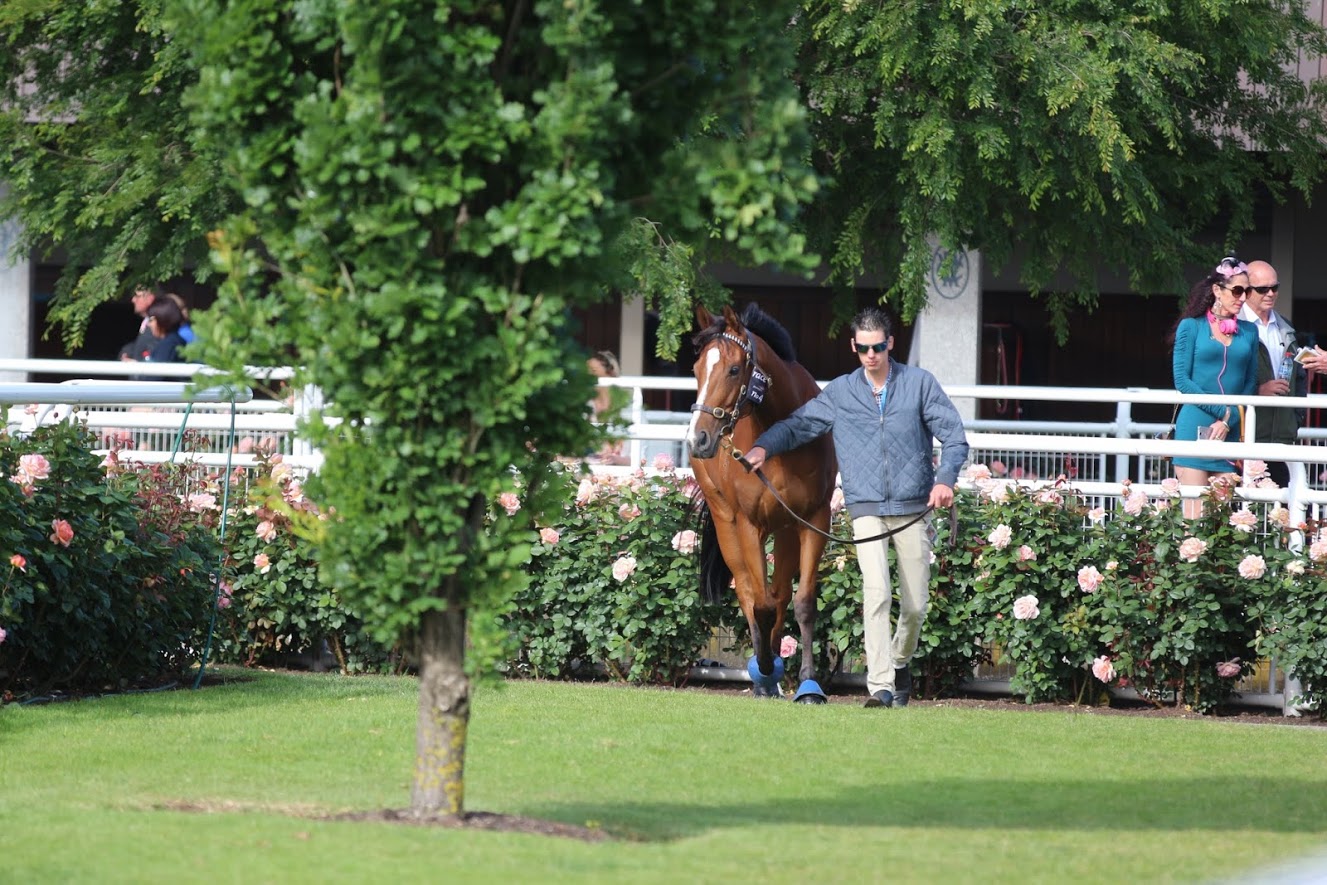 Melbourne Cup Day was a nerve-wracking experience like no other. We had raced in good company before but never before had our girl been so noticed. When she won at Caulfield, we were congratulated by fellow racing people, other owners who know just how hard it is to get a nice horse.
But, when you have a runner at Flemington on Cup Day, it seems that everyone notices. We received messages of good luck from people we had not heard from in years, others from those who had rarely shown any interest in horse racing full stop, let alone our horses.
Arriving at Flemington is a challenge on Cup Day. You walk onto the track as part of a sea of people. It is bright, busy, hectic, confusing. Fun and stressful at the same time; you can appreciate the atmosphere that only a large crowd can create while also cursing under your breath as it takes ten times as long as usual to get from one part of the track to the other.
With our event the last on Tuesday's ten-race programme, we had plenty of time, but of course we all wanted to be there for the big race too. Every year the Melbourne Cup creates its own sort of energy and, while there is a lot of good racing over the four days of the carnival, the focus is always on that big two-miler.
Except when you have a runner of your own. Because then everything else fades into the background.
I wanted to be as excited as ever by the Melbourne Cup. It is a race I have loved since the chestnut mammoth Empire Rose overshadowed her rivals in an exciting finish to the 1988 edition.
What great moments there have been since then, champions like Let's Elope, Saintly and Might And Power enhancing their already impressive records whiled Makybe Diva wrote her name into the history books with three straight victories.
Stories to be told
Vintage Crop paving the way for international raiders, Kingston Rule bringing a little bit of Secretariat to Flemington, Delta Blues and Pop Rock providing a quinella for Japan, Prince Of Penzance and Michelle Payne welcomed back to scale by a big syndicate of happy owners.
This year's running was a more international one than ever; in fact there were just three Australian-bred horses - Boom Time, Single Gaze and Amelie's Star. And only two with a NZ suffix: Cismontane and Humidor.
It was a race, and a finish, dominated by the Northern Hemisphere. First home-bred in this part of the world was Amelie's Star - 14th, just short of 13 lengths behind the Irish-trained High Chaparral entire Rekindling.
With the race won by a horse I had no special emotional attachment to, the Cup did not enthral me as it often has, though undoubtedly it was an exciting finish. And there were stories to be told: such a youthful trainer, such a lightly raced horse, who was by some margin the youngest in the race.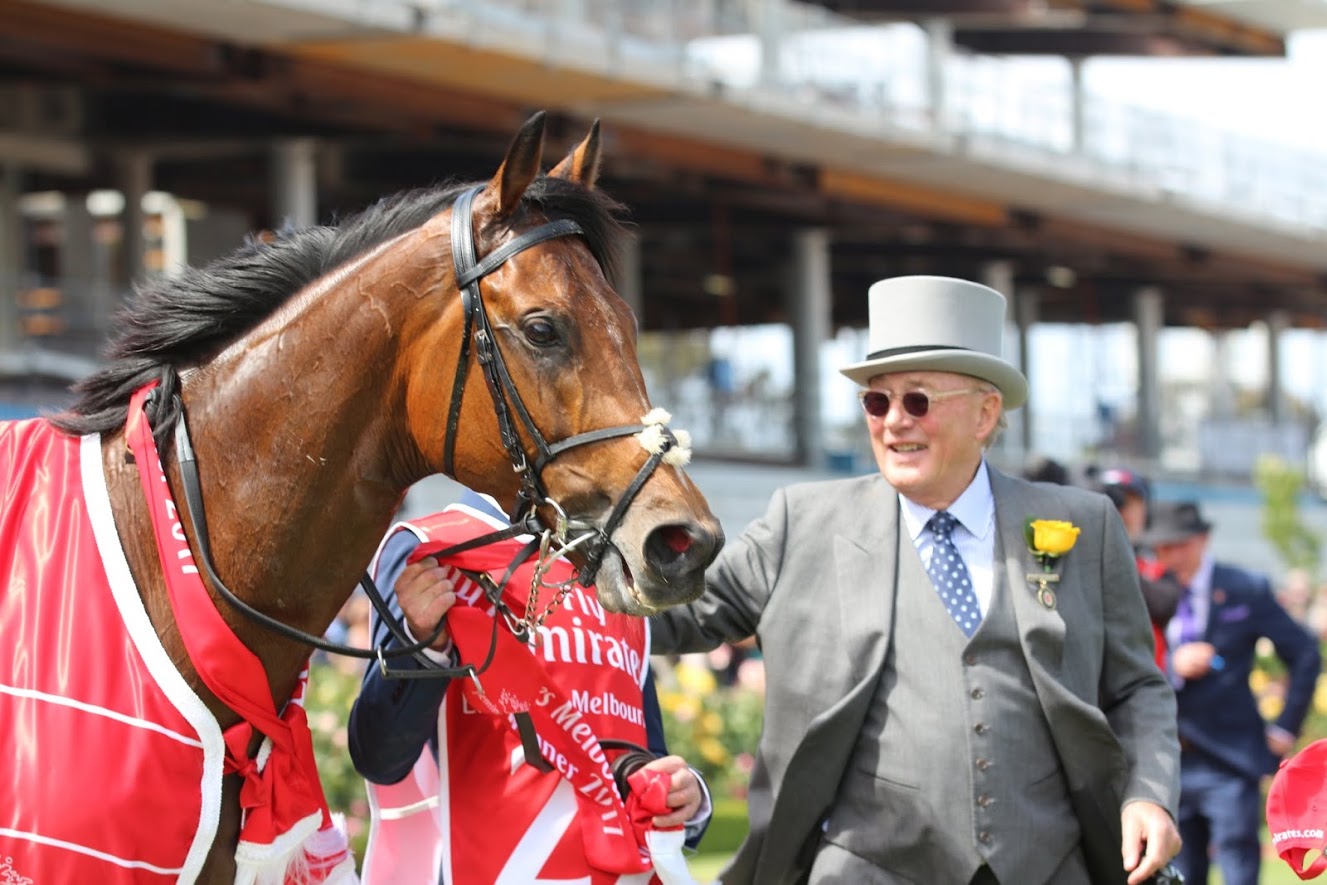 But it could've been a reincarnated Phar Lap and the Cup would not have grabbed my attention as it usually does. Because it was run a couple of hours before our horse was due to race.
It is though other horses cease to exist. We have had horses feature in photo finishes when we have not even noticed a rival. I don't think we are alone in this. I have come across owners who can't name any of the horses theirs have beaten. They just remember the win.
A focused owner can stay in a bubble, and this doesn't change just because it is a big, well massive, day. In fact at Flemington, with so many people around, you are less likely to come across owners of other horses. Or even people you know.
But group ownership is a shared experience, and we had owners from far and wide head to Flemington on Tuesday. Peter and Tanya Martin flew down from Queensland, Maree and Andrew Pittaway from Perth while Robert Conway endured a hit-and-run visit by train from Sydney.
Amanda and Tony Nemaric from Somerville had less distance to cover, though it was not a stress-free journey, their train delayed by protesters parking a car across the train line.
"We were already on edge," Amanda said, "but that only exacerbated it."
It was a first Melbourne Cup Day for Amanda, who has always been put off by the crowds. "I hate it when you can't see the race, but I have always loved the race. It is the focus of a nation and to see your horse in the same mounting yard where the Cup runners had paraded, to see her walk under the beautiful Flemington archway, past those iconic spring roses ... well you are part of history, it is spine-tingling."
Calindy Conway, a Sydney-sider by birth, who now lives in Victoria, was also experiencing her first Cup Day. Another not keen on large numbers of people in one place, she had avoided the day in the past and had braced herself to deal with it. But such was her mind set on her own horse that she barely noticed.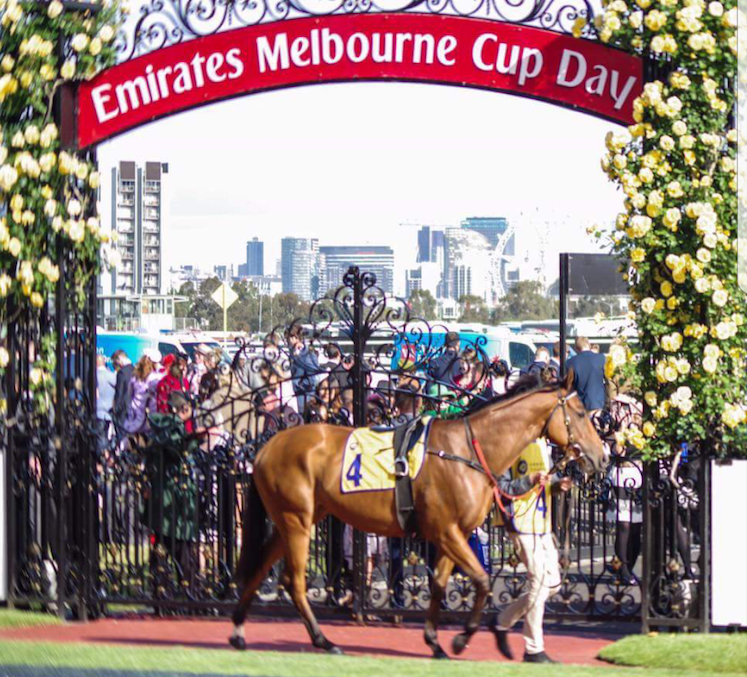 "I had been dreading dealing with a crowd that large, but I barely noticed it, and it was quite peaceful and relaxing out the back with the horses. I watched the Cup peeping over the top of people's heads on the lawn, but it was with my dad in the sun, waiting for our mare to arrive, that really had me excited."
"Flemington is a bit of a zoo on Cup Day," said Peter Martin, who had messaged a fellow owner in the wee hours declaring, 'I am too excited to sleep.' 'But we had a great time, just the best day ever."
In fact Peter beamed all day long.
Andrew and Maree Pittaway usually take Melbourne Cup Day off ... "we congregate at a friend's place for the ritual of a barbecue and a bet" ... but this year they were at Flemington.
"We had no real expectations," Andrew said, "we just wanted to enjoy the day, and it was our best move ever. It is not often, being from Western Australia, that you get to see a Cup, let alone have a runner on the same day. It was an awesome atmosphere and we really enjoyed the privileges our owners' pass gave us.
Extra dimension
"It was so nice to meet our fellow owners, to pin faces to the emails. And to see our horse; we loved her demeanour, she was so obviously happy, she loves her job.
"We were made to feel so welcome and to see our horse storm home, to run such a great race, it made for an unforgettable day and I feel blessed to have shared it with my wife.
"She was nervous watching our mare and was so shaky. I just soaked it all up," he laughed.
Vin Lowe also felt those nerves as he always does, but there was an extra dimension to the Cup Day experience, that of 'overwhelming pride'.
"To get your horse to the big stage that is Flemington on the first Tuesday in November, it just makes you feel so honoured," he explained.
Footnote: Quilate ran a gallant sixth in the G3 Hong Kong Jockey Club Plate, missing the start and finishing gamely from a clear last to be beaten less than three lengths. Her owners were delighted.