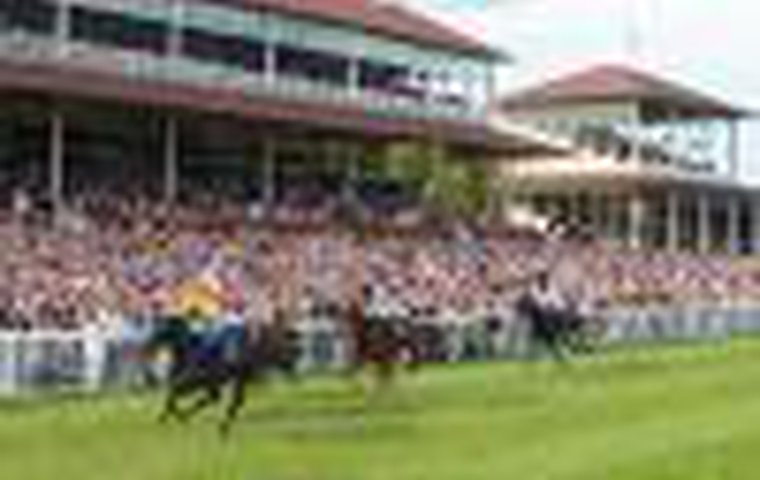 These are hard times for racing in Germany. Betting turnover is falling, prize money is suffering, and even the country's much admired bloodstock industry can't buck the trend completely, attracting more bargain hunters than high-rollers when it comes to sales time.

Yet, next week all that will be forgotten as Germany launches into its most eagerly anticipated race week of the year, a fabulous nine-day celebration of sport, culture, celebrities, and nightlife at the beautiful spa town of Baden-Baden on the edge of the Black Forest in the southwest of the country.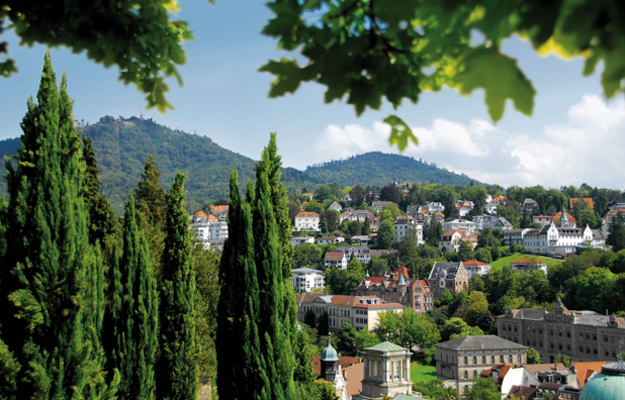 It's been virtually impossible to book a hotel room for the annual "Grosse Woche" festival (which starts Aug. 30 and runs until Sept. 8) for weeks as thousands make sure they don't miss out on the superb programme of racing at Baden-Baden's stunning Iffezheim Racecourse, which includes one G1, three G2s, and seven G3s - more Group races than any other racecourse in Germany.
However, this is a track that faced serious financial difficulties only a few years ago. Baden-Baden's new lease of life began in 2010, after it was taken over by Baden Racing, a group put together by Swiss company Infront Sports & Media.
"To improve attendance numbers, we sharpened the vision of the different carnivals – the spring meeting [four days from May 28 to June 1] for the family, the Grosse Woche as VIP and glamour - and focused the communication in this sense," said Dr. Benedict Forndran, Baden Racing vice president and managing shareholder. "This created special days, for families, ladies' days, visits from major regional soccer clubs, and special side events."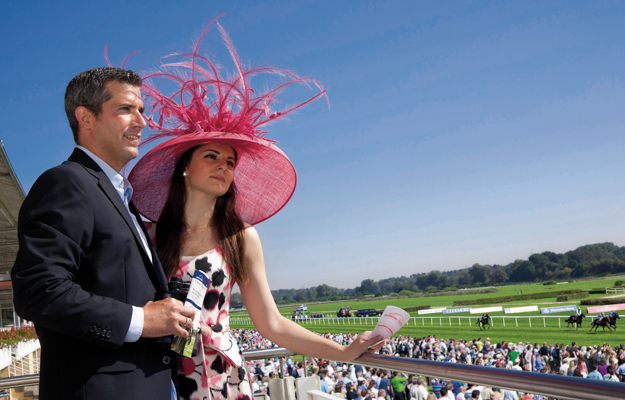 The feature mile-and-a-half G1 Longines Grosser Preis Von Baden, which is expected to include exciting German Derby winner and current Arc favourite Sea The Moon (by Sea The Stars), is next Sunday (Sept. 7). But there is far more to the Grosse Woche festival than just horse racing.
"The social highlight is the splendid Grand Prix Ball, which will be held the night before the Longines Grosser Preis Von Baden," said Susanne Born, the racecourse's head of communications. "High-ranking guests from the world of business, politics, and sport will be here to celebrate the German racing industry in the magnificent surroundings of the Kursaal [public hall] in Baden-Baden, while the media will be well represented, reporting not only on the racing, but also the buzzing nightlife activity in the bars, restaurants, and night clubs."
The week is one of the year's highlights for the area's thriving tourist industry, attracting large numbers of visitors from all over the world.
"In the past five years, the management of Baden-Baden Racecourse has trod a very successful path and one that all the region can be extremely grateful for, given the growing number of visitors at this period in time," said Brigitte Goertz Meissner, CEO of Baden-Baden Culture and Tourism.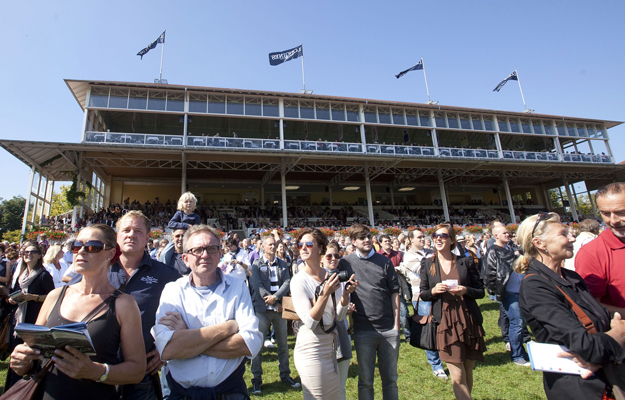 And the signs are promising that this festival will be as successful as ever if the spring meeting earlier this year is anything to go by.
"Over the four days, there were 32,100 racegoers and betting turnover totalled €2.5 million ($3.3 million), an increase of 20 percent on last year," Born said. "During the Grosse Woche, we are expecting to reach a total of 70-80,000 spectators for five afternoons and two twilight meetings."
A key factor in the new image for Baden-Baden has been the Longines involvement since 2011 as the official time keeper and sponsor of the big race. The track owners also have been able to obtain major sponsors for its other black-type races, including Darley, Coolmore, and Mercedes-Benz.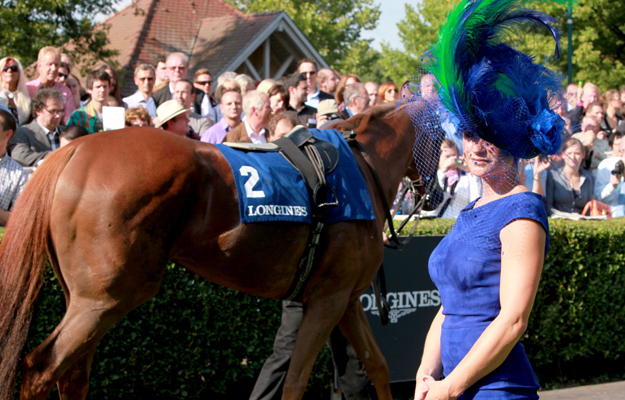 However, this is against the backdrop of German racing's funding problems. Currently, the only money received from betting turnover is from on-course pari-mutuel services at the country's 37 tracks and 55 off-course pari-mutuel outlets. The 80-odd bookmaker shops and the few offshore internet services in operation are not required to contribute. The German lottery and betting on other sports has also affected horse racing turnover.
All this is subject to change, though, as a German law was passed in July 2012 – and approved by the EU Commission a year later – ruling that bookmakers and offshore internet betting operators and exchanges should pay 5 percent of turnover to the country of origin on the sports concerned.
The most recently available figures - for 2012 – show that on- and off-course tote turnover on German racing was €55.9 million ($73.8 million), with racing receiving just more than €10 million ($13.2 million) or 18 percent of this revenue for funding. Off-course bookmaker turnover from shop outlets was €35.4 million ($46.7 million).
This contrasts sharply to 10 years earlier, when annual on- and off-course tote turnover stood at €223.92 million ($295.59 million) and €39.62 million ($52.3 million) was returned to fund racing, while bookmaker shop turnover at €87 million ($115 million) was also much higher.
"Initially, the idea of the new betting law would have been that all wagering turnover should be taxed at the place where they are sold," Forndran said. "Unfortunately, today there are different views on this and discussions between the different federal and state ministries involved so that we are not sure if we will ever see a penny from that money."
The reduced funding has impacted on prize money, and that has meant the number of Thoroughbred horses in training have fallen from 5,500 to the current 2,800 during the past 20 years. The number of meetings has fallen to around two at the weekend and one every day midweek for the 37 tracks, with the average field size at 6.7 runners.
To offset this problem, enterprising German trainers (and their British counterparts) now send horses to race in France on a daily basis, with total prize money there up to five times higher for handicap races alone.
In 2008, there were 1,465 German entries for French races with 163 winners. In 2013, this had increased to 1,943 runners and 216 winners.
For the past few years, some meetings in Germany have been linked to the PMU pools in France.
"This year we have three PMU raceday meetings and five additional Group races, including Longines Grosse Preis Von Baden," Born said.
"The betting turnover on a day with five to seven races is an average €2-2.5 million ($2.6-3.3 million) turnover, generating around €60-75,000 ($80-99 million) for the organising racetrack."
Despite this extra income and other efforts, Baden-Baden, which is Germany's leading track, offers Listed and G3 prize money of €25,000 ($33,000) and €55,000 ($72,000), respectively, considerably lower than France's €40,000 ($53,000) and €80,000 ($106,000).
But it's not all one-way traffic. Baden-Baden has two races with plenty of appeal for foreign runners.
"One is the so called "Golden Whip" sprint, where we have initiated in 2014 a qualification series with a golden whip as a gift to the winner," Forndran said. "Then there is the Longines Grosse Preis Von Baden, a €250,000 ($330,000) total prize money race, which is part of the Breeders' Cup challenge series and a Japan Cup invitation race (and a recognised Arc prep).
"Unfortunately, over the last few years, we have always had a German "wonderhorse" feared by the foreigners (who may otherwise have considered contesting the Grosse Preis von Baden) in Danedream (winner in 2011 and 2012) and Novellist (winner in 2013) and now this year Sea The Moon."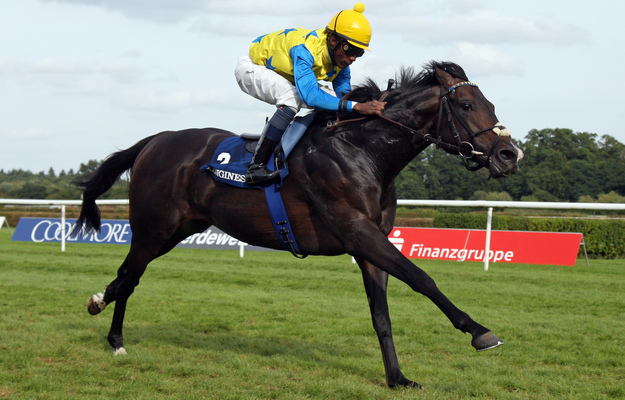 But many will be drawn for the BBAG (Baden-Baden Auction Company) yearling sales near the racecourse on Tuesday, where there should be plenty of bargains available.
German breeding has recently shown its strengths internationally with the likes of Danedream (by Lomitas) winning the 2011 Arc and 2012 King George at Ascot and Novellist (by Monsun) winning the King George last year.
At the recent Arqana yearling sales at Deauville, a Monsun filly out of Sasuela was top-priced at €1.2 million ($1.58 million). But, on the whole, German horses, who typically have a fairly stocky build and are late developers, tend to be under-appreciated. This year's sale offers 274 yearlings and is likely to offer far better value than Deauville, where the average price during the first three days was €146,998 ($194,044).
At Baden-Baden last year, the average yearling price was €47,000 ($62,000). So perhaps, among this year's yearlings, there may be another bargain like Danedream. She was bought for just €9,000 ($11,880) by furniture retailer Heiko Volz at Baden-Baden's spring sale in 2010.
But Baden-Baden's greatest attraction is its natural beauty. Visitors can experience for themselves the daily racecourse breakfasts and watch horses training against the picturesque background of the Black Forest in the early morning mist. Racing cannot get much better than that.