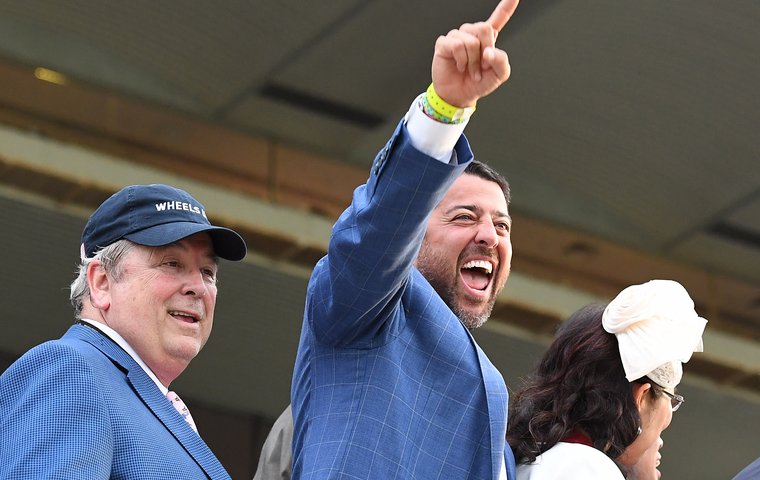 It was back in 2014 when Jay Hanley warned trainer Chad Brown about one of the partners in his ownership group.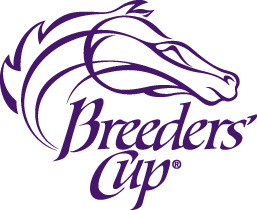 "I told him I had a guy who was seriously competitive and had the financial means to go far in the game if he gets bitten by the racing bug," Hanley said. "Chad looked at me skeptically, but I told him this guy could keep him really busy."
Four years later, Sol Kumin is living up to Hanley's words and keeping not just Brown but trainers from one end of the country to the other quite busy.
What started out with Kumin entering into a modest partnership with Hanley and a few other friends has evolved into an amazing, unprecedented and controversial ascent to the highest levels of the sport.
"You would be hard pressed to find anyone in this sport's history who has done anything close to what Sol has done in such a short period of time," Hanley said. "It's unbelievable."
Staggering totals
Yet it's absolutely true.
In the last four years, Sol Kumin's involvement in racing has grown like Jack's beanstalk.
His first horse back then was a maiden claimer named Ack Rider with Nantucket Thoroughbred Partners. Then Hanley and Kumin formed Sheep Pond Partners with two silent partners and, through Brown's advice, their first purchase was a daughter of Divine Park they bought as a 2-year-old for $160,000 at the 2014 Keeneland April sale. She turned out to be Lady Eli, who about seven months later gave them a spectacular win in the Breeders' Cup Juvenile Fillies Turf and later courageously overcame laminitis to become a 5-time G1 winner and the champion turf mare of 2017 for Brown and Sheep Pond.
Through his early success with Lady Eli, Kumin, a prosperous hedge fund manager, became infatuated with racing and soon began to form several more partnerships, acquiring horses, either at auctions, through private sales or by buying into existing ownership groups, at a dizzying rate.
Today, he owns a share of about 110 horses in a variety of partnerships and has become the talk of the industry through both a year unmatched by any other American-based owner and a business model that flies in the face of the industry's traditional structure.
The totals along are nothing short of staggering. Through Oct. 15, Kumin has owned a share of 62 stakes wins and has amassed 22 G1 victories and 27 in G2 and 3 stakes.
------------------------------
See the list of all 62 wins at the end of this article
------------------------------
"Sol has a very high learning curve. He's picked up on things fast in the industry. He makes a point to surround himself with knowledgeable, successful people. He learns from them and has worked well with them. I find him to be very knowledgeable himself and he's a pleasure to work with," said Brown, who trains multiple G1 winner and Breeders' Cup Filly and Mare Turf pre-entrant A Raving Beauty for Kumin's Madaket Stables.
"He works hard at it and puts in the necessary time to learn about all ends of the industry and is always trying to improve the way he acquires horse and manages them for himself and his partners.
"He's very passionate about the sport and cares a lot about the animals. He's a very charitable guy and has a reputation for being a kind man. He likes giving young people opportunities. He covers all the bases well."
In contrast to Kumin's 49 Graded wins, Calumet Farm, which is second to Pegasus World Cup winner Gun Runner's connections on Equibase's earnings list for owners in 2018, has 70 wins and $5.1 million in prize money. Yet, among those 70 wins, Calumet has just three Graded stakes wins, none of them Grade 1s.
"I've followed racing since I was a kid and in the last 20 years I've never seen an ownership entity win as many top races in a year, especially this year, with 22 Grade 1 wins and over 60 stakes wins, just ten months into the year. The numbers speak to his success," said Bradley Weisbord, Kumin's main adviser and founder of BSW Bloodstock. "You don't see people come into the sport and in a few years win the kind of races he's won."
Yet it's when you delve into those numbers and consider the magnitude of the stakes he has captured, coupled with the performances that could be awaiting him at the Breeders' Cup, that jaws begin to drop.
Later this week at the Breeders' Cup, Kumin could have as many as 15 rooting interests in ten of the 14 races at the World Championships on Nov. 2-3 at Churchill Downs. Included in that group are three horses in the climactic $6 million Breeders' Cup Classic, Travers Stakes victor Catholic Boy, Woodward winner Yoshida and Golden Shaheen scorer Mind Your Biscuits. He also has two of the favorites in the $2 million Breeders' Cup Distaff, Kentucky Oaks winner Monomoy Girl and Midnight Bisou.
To put it all in perspective, here's a list of his 15 pre-entries for the Breeders' Cup, including two horses on the also-eligible list:
Mind Control
Juvenile
Reflect
Juvenile Fillies
Mia Mischief
Filly & Mare Sprint
Will Call, World Of Trouble
Turf Sprint
Whitmore
Sprint or Dirt Mile
A Raving Beauty
Filly & Mare Turf or Mile
Santa Monica
Filly & Mare Turf
Monomoy Girl, Midnight Bisou
Distaff
Catholic Boy, Yoshida
Classic
Mind Your Biscuits
Classic or Sprint
Stellar Agent (also eligible)
Juvenile Turf Sprint or Juvenile Fillies Turf
Liam The Charmer (also-eligible)
Turf
"It's wild," Kumin said. "It's going to be two incredible days."
What's happened in the months leading up to the Breeders' Cup has been even more mind-boggling.
He owned a 15 percent share of Justify, the now-retired 13th Triple Crown winner of the Kentucky Derby, Preakness and Belmont Stakes, through his Head of Plains Partners. Monomoy Girl helped him become the first owner to pull off an Oaks-Derby double since 1952. Catholic Boy won the $1.2 million Belmont Derby along with the Travers. His horses have also won the Dubai Golden Shaheen, Woodward, Florida Derby, Frank E. Kilroe, Cotillion, Santa Anita Derby, Hopeful and Coaching Club American Oaks.
Ask Kumin about his top five moments in racing and the list is almost unbelievable for someone who dove head-first into the sport just four years ago.
That list, in no particular order, includes:
Justify's win in the Belmont Stakes to cap his Triple Crown sweep.
Catholic Boy's victory in the Travers.
Lady Eli's win in the 2014 Breeders' Cup Juvenile Fillies Turf.
Exaggerator's triumph in the 2016 Preakness.
Monomoy Girl's win in the Kentucky Oaks.
On the bubble are international wins in the $2 million Dubai Golden Shaheen with Mind Your Biscuits and the 2015 G1 Diamond Jubilee Stakes at Royal Ascot with Undrafted.
All of that would be a lifetime of achievement for many of the biggest owners, but for Kumin, it's simply been part of a magical year that may never be duplicated.
"In the years to come, it will be nearly impossible for another owner to replicate what Sol has done this year," Weisbord said.
The Eclipse Award debate
And yet, despite all of those wins, it is anything but a forgone conclusion that Kumin will be standing alone at the podium to accept the Eclipse Award as the year's top owner.
He rates an excellent chance of receiving the award with his fellow owners of Justify, but unless there's a huge shift in the way many in the industry view Kumin's operation, it's unlikely he'll be honored by himself.
"When the industry votes for Sol to receive the Eclipse Award as leading owner, it will be a sign that it ready for change," Hanley said. "It will be interesting to see when that happens."
If Kumin does indeed share an Eclipse Award with WinStar Farm, China Horse Club and Starlight Racing as the owners of Justify, in one regard it would be fitting since the 13th Triple Crown winner personifies Kumin's business modus operandi. He's a horse Kumin owns in a partnership and was bought after his career started.
Kumin has turned the sport upside-down by building the bulk of his stable with private purchases bought through several of his partnerships with three or four friends as opposed to spending millions at sales on unraced Thoroughbreds.
Satisfying a thirst for action
"You can spend $1 million at a sale for two horses that may never run or amount to much, or you can do what Sol does and spend the same $1 million buying 25 percent of ten horses who are racing. He's a competitive guy and that satisfies his thirst for action since he can buy a horse who will run in three weeks as opposed to waiting a year or two for the horses to run," said Hanley, Kumin's partner in the original Nantucket Thoroughbred Partners group and the smaller Sheep Pond Partners that raced the Eclipse Award-winning Lady Eli.
"People are going to copy-cat what Sol is doing, and it has been done before, but never to the degree that Sol has done it."
As much as owners buying experienced horses and forming partnerships to race them is hardly a new phenomenon, no one in recent years has been as successful as Kumin in blending the two concepts.
While Kumin says 30 percent of his horses are bought "in a traditional manner" at a sale, the remaining 70 percent are purchased privately. Virtually all of them are owned by one of Kumin's four main partnerships (Head of Plains, Madaket Stable, Sheep Pond and Monomoy Stables), which he operates with select group of three or four partners. Rather than race the horses independently, Kumin then brings in a couple of other ownership groups, and the strength in numbers approach has enabled him to thrive in a sport filled with financial landmines for owners.
As many detractors as fans
"Of the 110 horses we own, on average we own about 40-45 percent of them, which gives us bills of a little more than $2 million. Thankfully we've been able to do significantly better than that with purses and we roll the profit back into new purchases," said the 43-year-old Kumin. "In most cases we'll buy the whole horse and bring in partners like we did with A Raving Beauty. Yet we've also bought a piece of horses like Mind Your Biscuits and went along for the ride.
"Trainers like Chad Brown and Brad and his team have done tremendous work for me," he added. "Brad has become a significant part of our success and he's become a great friend as well. He's honest and gives it to me straight."
And yet, for all his success, Kumin seems to have as many detractors as fans. As much as many people in the sport have embraced him, others joke about the number of horses he can have in a race under different partnerships and question how big of a stake he actually has in a horse.
To his partners, the criticism has little merit.
Disappointed by the criticism
"The history and tradition of the sport are what makes it so great and it's very important that any society hangs on to its traditions. Yet I also think there needs to be room for evolving ideas. We can all agree horse racing needs some stimulus from time to time and these partnerships and guys like Sol can bring in people who aren't interested in the long-term model. They are finance guys. If you look at the way society is trending, there are partnerships in a lot of things," Hanley said.
"To me the bottom line is that, if he's spending money and attracting new people to the game of Thoroughbred ownership, which is extremely difficult with all of the failure and obstacles, and he's keeping people interested in the game, how can you not be supportive of that? I don't care who you are in the industry. At some point you are going to benefit from what Sol does."
Kumin admits frustration over the way some people perceive him.
"This sport is funny. People are very critical of the way other people do things. It's probably one of the most disappointing things I've felt since getting involved in the game. I felt in the very beginning people were extremely warm and welcoming to a new, young person. But, as time went by, I felt that certain people do not believe in the way we do things," said Kumin, who notched three G1 wins on this year's Belmont Stakes card.
"Thirty percent of what we do is exactly what people want. We buy unproven racehorses. We bought Lady Eli at a sale, Monomoy Girl at a sale, My Boy Jack at a sale. We've had numerous Grade 1 and Grade 2 wins from horses we bought the traditional way that people seem to be okay with. The rest is buying horses who are already running.
'It's not like we're buying Accelerate a week before the Classic'
"We've won 22 Grade 1 stakes this year and only one of them had ever won a Grade 1 before we bought in. What bothers me is hearing that we buy every ready-made horse. Was Mind Your Biscuits ready-made? We bought Justify after just one race. It's not like we're buying Accelerate a week before the Breeders' Cup Classic. We don't get enough credit for trying to find horses early when they are underestimated."
Understanding human nature, Weisbord is not surprised by some of the reaction to Kumin's amazing success story.
"My consensus is that people love losers and hate winners. That applies everywhere. LeBron James gets a lot of boos because he's a winner. Naturally you are going to get more heat when you are winner. People get tired of it. Yet in reality they are probably upset with their own stables because they are not winning at that level," Weisbord said. "I can understand people getting tired of him winning. I can understand jealousy. But I can't see anything negative in what he is doing."
Whether Kumin's success will be acknowledged through an Eclipse Award – either this year or at another point in the future – falls into a different category. While the sheer volume of Grade 1 wins would seem sufficient for the award, his candidacy faces an uphill climb over a problem with the way the sport compiles statistics and questions about the size of Kumin's stake in his star performers.
While Equibase does a fine job of compiling statistics for jockeys and trainers, it is far more problematic with owners. Those statistics are listed by a horse's ownership group, so that there are statistics for Head of Plains and Michael Dubb and a separate entry for Head of Plains, Michael Dubb and Starlight Racing.
Huge chore
According to Equibase.com, there are more than 100 different listings for Head of Plains with different partners since the stable's inception, making it a huge chore for outsiders to tabulate all of Kumin's achievements and totals for Eclipse Awards consideration.
"With the Eclipse Awards, we fully understand that partnerships are only going to expand and become more popular going forward. We, and when I see we, I mean the three governing bodies, we don't see that changing. We've had numerous discussions with officials at Equibase, which is widely regarded as the industry's official data base [in the U.S.], and we're all looking ways that we can better display or portray these partnerships in the owners'= and breeders statistics that are not only provided for Eclipse Award voters but for fans as well in racing programs or online," said Keith Chamblin, chief operating officer of the National Thoroughbred Racing Association (NTRA), which conducts the Eclipse Awards along with Daily Racing Form and the National Turf Writers and Broadcasters.
"But unfortunately, as long as people race and breed under multiple stable names, portraying fully accurate statistical data is going to be a challenge. We recognize the challenge, but it's finding the solution that's the hard part. We are continuing to examine the situation to see if there's a better way going forward. I don't have the answer today, but we know what the challenge is and we simply have to keep looking at it to resolve it."
Weisbord also finds fault with the publicly available statistics.
"I think the Eclipse system is flawed because we don't have accurate statistics in this sport," he said. "The statistics are the issue. The voters are given bad information. The statistics are skewered. I don't blame the voters. They are judging off what they are given. But it's difficult for people to see around all of his entities, co-mingle them and make Sol the Eclipse champion owner. What I will say is that there's never been an owner [n the U.S.] who has won as many good races in a single year as he has. Ever."
'It's become the way everyone does business'
A year ago, when Kumin had 42 stakes wins, which included seven G1 wins and 19 G2 and 3 victories, a letter detailing Kumin's stats was sent to Eclipse voters by Liz Crow, a partner with BSW Bloodstock who help pick out Monomoy Girl at the 2016 Keeneland September sale. Afterwards, Kumin finished fourth behind Juddmonte Farms, which had four G1 wins and five G2 and 3 victories [in the U.S.].
"I have all of my stats, it's simple for me. I have all the data, and in the modern era we live in, I think all of that data should be provided. Last year, when Liz Crow submitted a letter on our behalf, I know it wasn't appreciated by some people, but the hope was that going forward they will look at it," Kumin said.
"Go back and look at the last few classic winners, they have been owned in partnership. It's become the way everyone does business, but unfortunately they don't calculate things that way. Yet they can do it, even if they do it manually. If they want the Eclipse Award to be the pinnacle, they can hire an intern to compile the stats for the 15 major owners. It's low-hanging fruit. The industry has changed and I don't understand all of the resistance toward it. I thought the letter would help everyone with partnerships."
The other problem involves Kumin's actual percentage of ownership. With Justify, for example, while Head of Plains had a 15 percent share, with three or four partners in the group, Kumin's share might have been five percent. Even if one of his groups own a 50 percent share of a horse, Kumin's stake might be 12.5 percent.
Fair consideration
So, how does that equate to a stable that owns 100 percent of his horses and has a breeding operation as well? It's certainly a lively debate.
"I don't know what the right answer is. I understandable stables who own all their own horses saying it's a different game than what they are playing," Weisbord said. "People have to define what is an Eclipse Award-winning owner. Is it only someone who owns their own horses? Or is it someone who owns any percentage? Everyone will look at it differently, but, if someone with part ownership was ever going to win the Eclipse Award, this is his best shot. It will be hard for anyone to replicate a year like this one."
Kumin merely hopes that he's given fair consideration by the voters going forward.
"We've done it in all different ways this year and I hope people recognize that. At the end of the year, if people don't think we deserve it, then don't vote for us. I hope a lot of them recognize what we've done, because we've worked our tails off," Kumin said.
"We care about the award and it would mean a lot to us, but I don't want people to think that I believe Justify winning the Derby for us with us owning 15 percent is the same as Nyquist winning (the 2016 Derby) for Paul Reddam. He owned the whole horse and I understand that if there's a tie with someone like that we should lose."
Art form
What's far more certain is that Kumin has turned a more-difficult-than-it-may-seem process into an art form. While it might appear easy to buy a horse, there can be a myriad of problems. Kumin estimates that for every ten horses he and Weisbord target, they will usually buy one.
"To buy a horse privately, we try to buy ten before we get one. Five say it's not for sale. Three have unrealistic prices. One fails the vet," Kumin says. "You put it together and it's a tremendous amount of work to get it done. It's not quite as easy as it looks."
A tremendous help in the process is that Kumin is open to deals in which he will have a small stake in a horse and is willing to keep it with its current trainer.
"We are open to any type of deal. If the horse we buy is going to our trainer, we might pay more of a premium because we are in a control situation. If not, you have that reflected in the price because you are taking a risk in a minority situation," Kumin said. "We've learned a lot from good deals and bad deals. We know where we'll be okay as a minority partner and where we won't be comfortable with the partners, the trainer, the amount of say we'll have. We'd like to be the majority partner, but we're willing to be flexible and that has allowed us to get in on some horses we normally wouldn't."
That willingness to sit back and enjoy a minority position has not gone unnoticed by owners looking to sell a share of their horse. Robert LaPenta, the majority owner of Catholic Boy, has been involved in several partnerships with Kumin and did not hesitate to bring him into the fold when Kumin inquired about Catholic Boy.
'He's having a blast'
"Sol is a wonderful guy. He's positive. He loves the sport and is a great partner. What Sol started two or three years ago has become a great model for the sport in the current environment. I go to the sales and I think I'm outbid for 70 percent of my horses. With a 97 percent failure rate and the injury rate with these horses, unless you have an oil well in your backyard, you are going to be in a lot of trouble," said LaPenta, who is a co-owner with Kumin's Head of Plains Partners in Breeders' Cup Sprint candidate Whitmore.
"Sol has a smart program. He lucked out buying Lady Eli and Monomoy Girl, but betting on proven players has been great for him. I don't think he's hitting the cover off the ball, but he's having a blast. He's one of the nicest, smartest and best guys for racing."
Kumin's success also precedes him. When he showed an interest in buying Mind Control, a 2-year-old maiden winner owned by the Brunetti family's Red Oak Stable, Steven Brunetti had a simple reason why he said yes.
"I hope Sol's luck rubs off on us," he said.
Apparently it did, as Mind Control won the G1 Hopeful Stakes at Saratoga in his first start with Kumin's Madaket Stables in the ownership line and is now a candidate for the Breeders' Cup Juvenile.
That success story cannot match Kumin's major purchase in the winter of Justify and eventual Florida Derby winner Audible.
'You have to watch this race. This horse is a freak'
It all started on Feb. 18 while Kumin and Weisbord were on a skiing trip in Montana and Weisbord was watching races from Santa Anita. In the second race, he saw a Bob Baffert-trained colt named Justify romp by 9½ lengths in his career debut.
"We had done business before with WinStar Farm, China Horse Club and SF [Soros Fund] Racing who owned Justify, and I remember watching the race, seeing it and then getting Sol and telling him, 'You have to watch this race. This horse is a freak,'" Weisbord said. "We watched the replay and Sol said we have to buy into this horse. We talked about getting into the horse and it turned out to a racing-only deal for a pair of horses as [WinStar Farm's Elliott Walden] came back to add Audible into the deal. We were only interested in Justify, but then Audible popped up and it made sense to do it."
And so, SF Racing sold its 15 percent share of Justify's racing rights and another 15 percent of racing rights came from the other owners, allowing Kumin's Head of Plains Partners and Jack Wolf's Starlight Racing to each acquire a 15 percent stake. The colt then began to race with Win Star owning 45 percent and China Horse Club 25 percent, and the rest is a thrilling chapter of racing history as Justify swept the Triple Crown and later retired with an undefeated record.
"The Triple Crown was an incredible adventure. The sport becomes national and you are in the spotlight with people who didn't even know you own horses seeing you. I was surprised at how consuming it was. For five weeks it's hard to focus on anything else because you are so excited. It was an unbelievable journey I'll never forget or replicate. It was unbelievable," said Kumin, who brought New England Patriots coach Bill Belichick as a guest to the Preakness and Belmont Stakes.
"I was exhausted, relieved and just could not have been happier that our partners, family and friends were there to share it with us. I didn't know how I would react to a Triple Crown. We made money, not a ton of money, but money. Normally I'm screaming, banging the table during a big race. But when he won the Belmont, I sat down and teared up. I hugged everyone around us. It was emotional. I've only teared up twice, at the Belmont and Travers. The emotion really hit home."
Incredibly profound impact
Emotion has surely followed Kumin throughout his brief tenure in racing, especially with the heroic Lady Eli, who best illustrated how far Kumin has come in such a short period of time. It might seem hard to believe, but, in Lady Eli's first race back in August of 2014, she had to wear red New York Racing Association house silks because the stable had been recently formed and silks had yet to be designed.
From house silks to a campaign with a Triple Crown sweep and wins in the Kentucky Oaks and Travers, just to name a few, all in the space of four years. Improbable? For most owners, yes. But not Sol Kumin, whose impact on the sport has been incredibly profound, and, perhaps at some point in time, worthy of an Eclipse Award.
"I wish there were more Sol Kumins in racing because the game would be better. He brings new people to the game who would not be involved in the sport if not for Sol," Weisbord said. "He's the best friend to our sport. He's not only going out and performing at a high level on the track, he's bringing new money into the game and that's something we're lacking.
"He also has a great love for the game. If you ask me if Sol will be involved in racing 40 years from now, I'll tell you he definitely will. You can't say that about every owner. He loves the game. He absolutely loves it."
Sol Kumin's 62 stakes wins of 2018