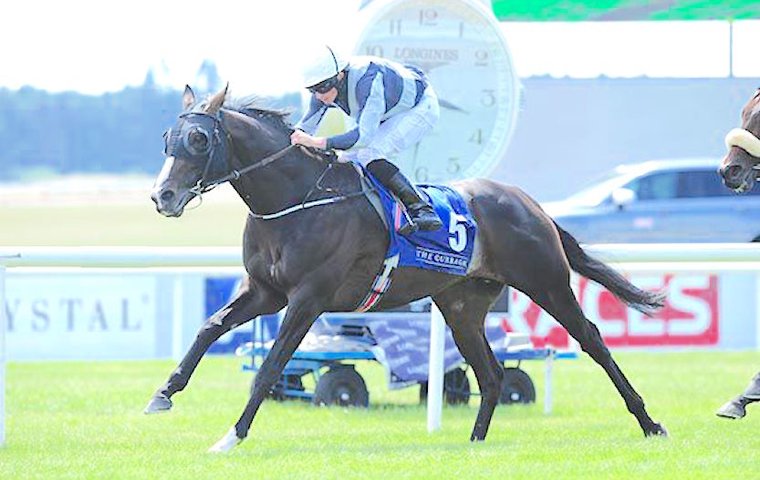 While Australian racegoers were falling in love with their new turf idol 'The' Autumn Sun, and wondering how he came to have a 'visitor's name', debate continued over whether the Aidan O'Brien-trained 2018 Melbourne Cup favourite Yucatan would also be forced to carry the indefinite article.

Australia already had a Yucatan - a then maiden galloper trained at Murray Bridge, near Adelaide - and international visitors always required a name change if they had the same name as a local runner. Common sense prevailed this time, with the owners of the Australian Yucatan insisting they had no issue with the Irish visitor retaining his name for the great race, and this time authorities were okay with that.
The same did not apply to another Ballydoyle inmate, the 2017 Epsom Derby runner-up Cliffs Of Moher, when he went into the Cup as The Cliffsofmoher before fatally breaking down, or New Zealander Charles Road, who had to be knighted a Sir to run.
It's a problem other countries don't seem to experience, and there's always been a very simple answer that, until Yucatan visited, had not been exercised. Common sense.
Nobody could have mistaken Yucatan the Irish stayer for his lesser-performed namesake. And, if they did, they really shouldn't be having a bet. So why then were former star New Zealanders like Good Lord, Paddy Boy and Silver Lad made to run as My Good Man, Our Paddy Boy and Sir Silver Lad?
How about simply putting a suffix in parenthesis to avoid any confusion? Yucatan (IRE) or Silver Lad (NZ), surely would have solved the problem.
Racing Australia has restrictions in place for visiting horses of the same name, but its rules also cater for discretion, making the need to change a horse's name seem rather redundant. It states that, when a horse comes to Australia with a name already taken, "the visiting horse may be required to change its name for racing purposes in Australia" by placing a prefix such as 'My' in front of the international horse's name.
But then it goes on to say, "At the Registrar's discretion, a horse imported from overseas may be registered under its existing name with the addition of a numeral or letters indicating the name of the country in which it was bred, and such numeral or letters will form part of its name for the purposes of racing in Australia".
So what's the issue? If Ambitious comes here for this year's Melbourne Cup, any confusion with horses now retired of the same name is cleared up by simply listing the horse as Ambitious (JPN). Hunting Horn (IRE) can't possibly be confused with the long-retired NZ jumper of the same name.
Racing Australia required a 'The' in front of the name Taj Mahal when the good stayer arrived in 2017, to avoid confusion with a former Sydney galloper of the same name. Yet putting an (IRE) at the end of the name was always going to far less confusing. And, with the South Australian Yucatan showing some genuine promise, any remote chance of meeting last year's Cup favourite would be sorted by listing the visitor as Yucatan (IRE).
Common sense, it seems, may finally, be coming. Racing Australia chief executive Barry O'Farrell said the board is now "reviewing the naming policy for international horses coming to Australia" to race.
"We are currently seeking the views of state and territory principal racing authorities on the matter of adopting the international practice of using a country suffix," he added.
None of this, however, could have helped The Autumn Sun. The champion colt carries the awkward moniker because the name Autumn Sun was already owned by a moderately-performed Tasmanian mare who retired almost ten years ago with just two wins from 34 starts. A name cannot be repeated in Australia for at least 17 years.