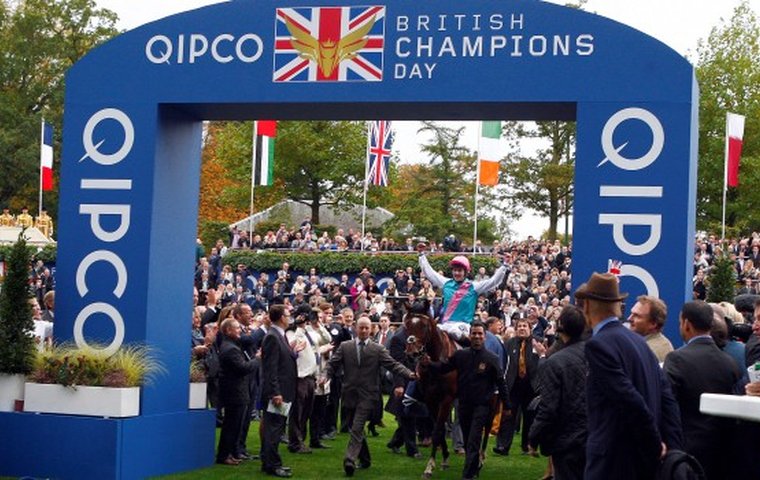 As chief executive of the Jockey Club and its commercial arm, Jockey Club Racecourses, for the past ten years, Simon Bazalgette has been described as the most powerful figure in British racing. He was previously founding executive chairman of Racing UK and of Racecourse Media Group, of which he remains non-executive board director. Bazalgette (pictured below) holds a similar position with the British Champions Series, so it's hardly surprising that British Champions Day this Saturday features prominently in his answers here.

Who do you believe is the most important figure in the history of racing around the world?
One of the most important people on a global basis has to have been Henry Rous. Admiral Rous was one of the most formidable members of the Jockey Club and established the handicapping process for racing that has shaped the sport worldwide until today. He was also pivotal in getting a grip on integrity standards and rules for the sport that again we see the modern day versions of today. But I do think one of racing's great strengths is that ultimately we're a huge team sport, all in this together.
Which is your favourite venue and race (anywhere in the world)?
We [the Jockey Club] run 15 racecourses, so it's a little like being asked to choose your favourite child! However, I'm yet to experience an atmosphere that beats Cheltenham Gold Cup Day. Seventy thousand people are focused on the championship race for staying chasers. They enjoy and indeed are part of creating a fantastic experience in first-class facilities and the natural amphitheatre of the Cotswold hills.
What is your fondest memory in racing?
Frankel winning the Qipco 2000 Guineas at Newmarket's historic Rowley Mile was very special (see video above). No racing fan could forget that simply incredible performance, and I was very pleased for Sir Henry Cecil, who was a great man. In fact the whole Frankel story has been brilliant for the sport, both through his racing career and now at stud.
I'm also fond of the starring role Frankel played in the first two Qipco British Champions Days, which we helped to establish at Ascot to provide Britain with a fitting flat racing finale.
What do you see as the biggest challenge racing faces today?
The fight for relevance in a world full of competition for our time and interest.
If you could change one thing in racing, what would it be?
I would like to see racing nations working together on fan engagement. The fan is the centre of everything – if we have more engaged and knowledgeable racing fans, that leads to more racehorse owners and therefore more horses, more viewers, more spectators, bigger commercial partnerships, more bet on the sport and more merchandise sales.
Increased revenues help to sustain a healthy sport, including investing in prize money, facilities for participants and customers and innovations to keep us moving forwards.