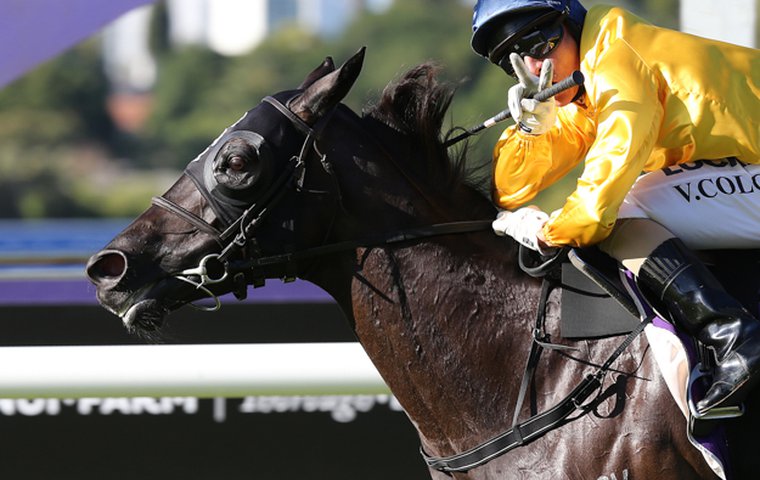 It has been a long time - 31 years in fact - since an Australasian-trained Thoroughbred attempted to win the Arc. But this year, New Zealand staying star Silent Achiever might give it a go. With the weight of history against her, and winless in her last nine starts, is she capable of bringing it to Europe's best weight-for-age? Jessica Owers asks the question.

It was 1904 and the end of the English winter when a ragtag Kiwi horse ransacked the history books at Aintree. Moifaa was big and angular, a New Zealand-bred with great ragged hindquarters, and on glimpses, he was wintry, dull, and tucked up. But that year he won England's Grand National, friendless in the paddock and deserted by all good judges of Thoroughbred. He became the first colonial horse, and the first horse outside the British Isles, to win the furious Liverpool steeplechase.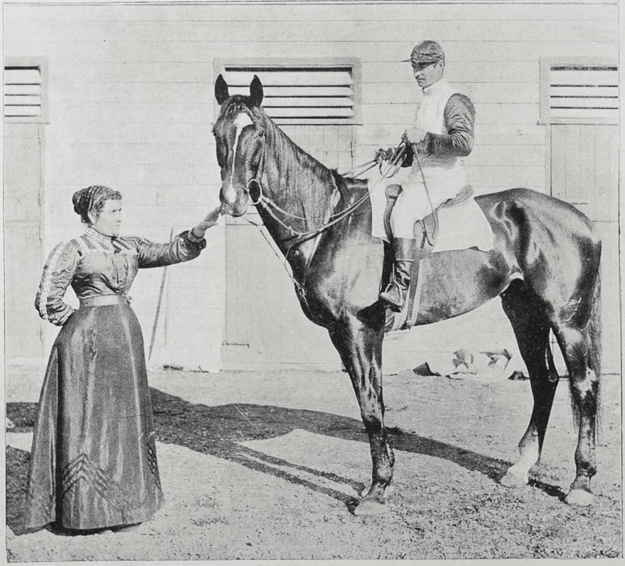 Track forward 111 years, to 2015 and a plain brown mare called Silent Achiever. A New Zealander, she was foaled on the grasses of Matamata in September 2008, nothing much to her, just another O'Reilly filly. But she has more than AUD$2.5 million to her name now, and, a bit like the fervent Moifaa, she may voyage to Europe with an ambitious target. This weekend, the connections of Silent Achiever will decide whether to send her to the Prix de l'Arc de Triomphe. No colonially trained horse has won the race, and only two others have ever tried.
"I thought it was worth a shot," said Kevin Hickman, the industrious owner-breeder of Silent Achiever. "We keep a place in London, and spend three months of the year over there, which keeps us in touch with what's going on in Europe. The Arc is a fantastic race, and the mile-and-a-half is exactly her distance. It can often have a wet track, and that won't matter to her. We don't know if she's up to it, but if we don't try, we won't know."
There's a lot of Moifaa's story about Silent Achiever. In 1901, Kiwi sportsman Spencer Gollan, a far-sighted farmer and turf man, purchased his 'chaser with Aintree dreams. There would have been many that told him Moifaa was not up to the task, but he sent the horse anyway. Like Gollan, Hickman is judicious and successful, with a horse that he thinks can tow the line with Europe's middle-distance best. All going well, Silent Achiever ships out in August.
You might say Hickman has been in the business five minutes. His breeding efforts began as recently as 2005, when he purchased a 50-acre dairy run in Matamata, on New Zealand's North Island, quickly expanding it to more than 270 acres. He named it Valachi Downs and, with horses such as Silent Achiever, Vespa, and Emerald Queen, not to mention his first Singapore winner, Jimmy Rae, in January, Hickman was Owner of the Year and Breeder of the Year last New Zealand racing season. It's a result that doesn't surprise anyone who knows anything about this man.
In his formative years, Hickman spent only months in the University of Canterbury studying law.
"It was so boring," he said. "One day I was listening to a lecturer on English constitutional history and law, and it was enough to just send you to sleep. That was when I decided that I didn't think it was for me, and I've never been back."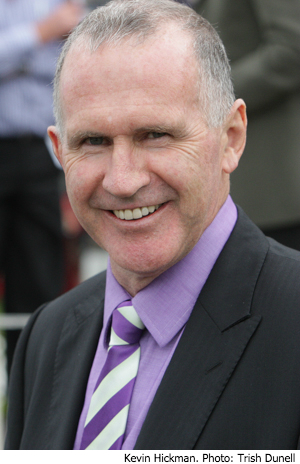 It mattered little. Hickman moved to the police force as a 19-year-old, where he spent eight years as an officer and later detective, before creating an investigation company, closely working with insurance groups on suspicious claims. After a while he moved into business, buying and flicking at tremendous profit, operating smaller retail companies, and even importing. But his association with New Zealand's Ryman Healthcare, a retirement-village group that got its name from Hickman's partnership with friend John Ryder, is where all his Christmases came together. It made him a permanent fixture on the rich list.
Doubtless, Hickman's money has gone a long way in the success of whippersnapper Valachi Downs. But so has his passion for horses, and his investigative instincts when it comes to bloodlines. A number of years ago he found a pedigree in a catalogue, and put down NZ$12,000 for it. The result was Winning Spree, dam of Silent Achiever.
"Her bottom line went back to La Troienne, one of the great bottom lines around," Hickman said. "I stole her, really, at $12,000."
At the time of Silent Achiever's foaling, Valachi Downs was running 15 mares. Today, it has around 60, a big numbers spike in a short space of time. Hickman thought his original 50-acre holding would be all he would need, but success came quickly, as it has with most things he has turned his hand to.
"It's growing all the time," he said. "I guess that's what happens when you play around with your passion."
Hickman speaks about Silent Achiever with immense affection, a horse that will become one of Valachi Downs's foundation broodmares. He says there's not much of her physically, but he doesn't mind.
"I try to breed racehorses, not bodybuilders," he said. "I don't get swayed by those horses that supposedly leave lovely foals, which I can understand if you're selling colts, because a good-looking horse is easier to sell than an average-looking one. But the reality is that there are horses like Silent Achiever. She was just an average horse, pretty small, nothing that would stand out from the crowd. You'd never dream that she would one day turn into the horse she has."
Silent Achiever, stable name "Bree," has been racing for four years under Cambridge trainer Roger James. She is one of the better staying horses of recent times, a four-time G1 winner through the likes of the BMW Stakes at Rosehill last year, toppling It's A Dundeel and Fiorente, and the Ranvet Stakes, Crystal Mile, and New Zealand Derby. She was less than a length third to Adelaide in the Cox Plate blanket-finish last October. She has won at Ellerslie, Te Rapa, Moonee Valley, and Rosehill, but has also seen the bowels of Randwick, Warwick Farm, Caulfield, and Flemington.
Last racing season in New Zealand, she was runner-up Horse Of The Year (to It's A Dundeel), but was crowned Champion Stayer. In running, Silent Achiever is a chaser, preferring to wear the field down with acceleration inherited from O'Reilly, and stamina got straight from Zabeel-sired Winning Spree. In four years, she has been a mainstay in the sport this side of the world, a heel-and-spur advertisement for the tough New Zealand racing product.
Hickman settled on sending Silent Achiever to Europe after the Cox Plate, an effort he rates as one of her best. But, when it comes to the Arc, history isn't on her side.
In 1977, Kiwi champion Balmerino ran second to Alleged in the 1977 race. He was the first Australasian-trained Thoroughbred to attempt it, and the only other is Strawberry Road, the gun Australian that had a go in 1984, running fifth to Sagace. Both horses had winning form leading into the Arc. Balmerino had won in California and at Goodwood, while Strawberry Road won the G1 Grosser Preis von Baden in Germany before his attempt. Silent Achiever hasn't won a race since April 2014.
Hickman's mare is looked after by Naima Kermarrec, 30 years old and French. Kermarrec has earned her oats in international racing, first working at the French stud Haras du Mézeray, home of Myboycharlie, before arriving in Australia to trainer Robert Smerdon. She strapped four-time G1 winner Mosheen, and headed to Roger James and Silent Achiever in August 2013.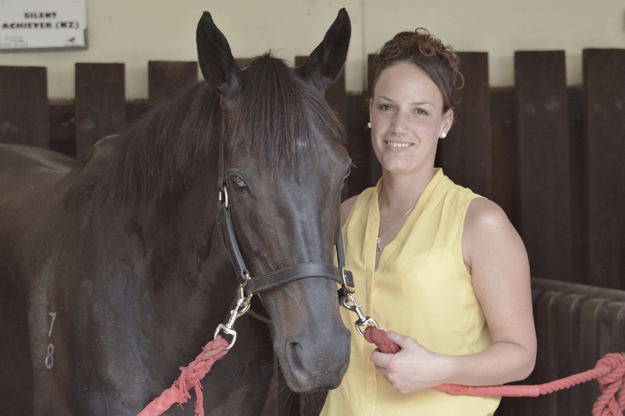 "I was really surprised, to be honest, when I learned they might be taking her to the Arc de Triomphe," said Kermarrec. "It's pretty rare to take a horse there from the Southern Hemisphere, and here in New Zealand, they don't take many racehorses to Europe. To Royal Ascot, maybe, but not the Arc. But I'm not going to get too excited about it yet, just in case it doesn't happen."
Kermarrec knows every inch of Silent Achiever, and has been with her through four Australian campaigns. She knows when the mare is grumpy or tied up, or when there is heat in her legs. For almost two years, horse and strapper have been inseparable, and should Silent Achiever make it to Longchamp, it will be her swansong.
"It's going to be hard to let her go," Kermarrec said. "There's going to be a lot of tears."
This autumn, Hickman's famous little horse has been winless in five starts, the most recent being a sixth when defending her BMW title last weekend. James has told the Australian press that Silent Achiever would need to be competitive in the Australian autumn to press on with the Arc, but it's unclear what "competitive" might mean. Beaten two-and-a-half lengths in the BMW by Godolphin's dazzling Hartnell, you might say she wasn't that far off the mark.
James has been planning the Arc map for a number of months. Initially, he and Hickman thought they would travel to Longchamp via England, flying over for the Arc. Instead, they have settled on three possible runs in France before the big one.
"Roger has convinced me that we can produce her a lot easier with lead-up races in France, and Naima, being French, has a lot of contacts there," Hickman said. "It just fits a lot better that way. If we do it through England we have to go over a lot earlier, and if you stretch it out you run the risk every day that the mare's going to decide summer is over and we're going into winter, and that would be the end of it really."
Timing is everything. Traveling a horse from reversed seasons presents climatic problems, not least of which is growth of the wrong coat, but Hickman's motives for Europe are double-edged. Should Silent Achiever make it to Europe, Hickman will be leaving her there for a number of years.
"We've arranged to go to Frankel, and will be looking at some of the top stallions like Galileo and Sea The Stars. We'll try to do that to New Zealand time, and bring her back here after that. We'll race the progeny, and then breed on from there."
You can't say that Hickman lacks vision. Like Spencer Gollan back in 1901, he has grand plans for a horse that many wouldn't look at sideways in a yearling barn. Silent Achiever has taken him on a tremendous journey, one that might pitch her against the best weight-for-age company in the world. She will need to be all at sea to be competitive in Paris, but you get the feeling that defeat won't tarnish her at all. In the eyes of New Zealand racing, she has already done so much.