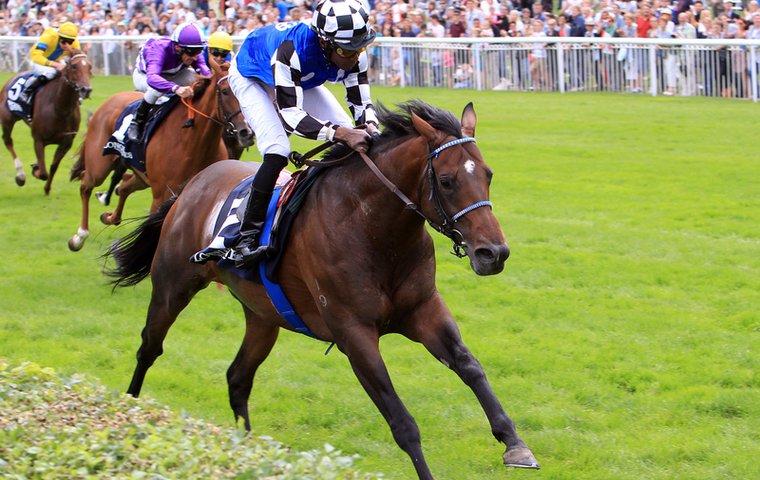 Sunday marks the end of Germany's most important race meeting, the "Grosse Woche" at Baden-Baden, with the G1 Grosser Preis von Baden, the next 'Win and You're In' qualifier for the Longines Breeders' Cup Turf on November 5, as its main feature. Twelve were left in at the final forfeit stage, but the horse most fans were hoping to see was not among them: the luckless Protectionist has had yet another setback.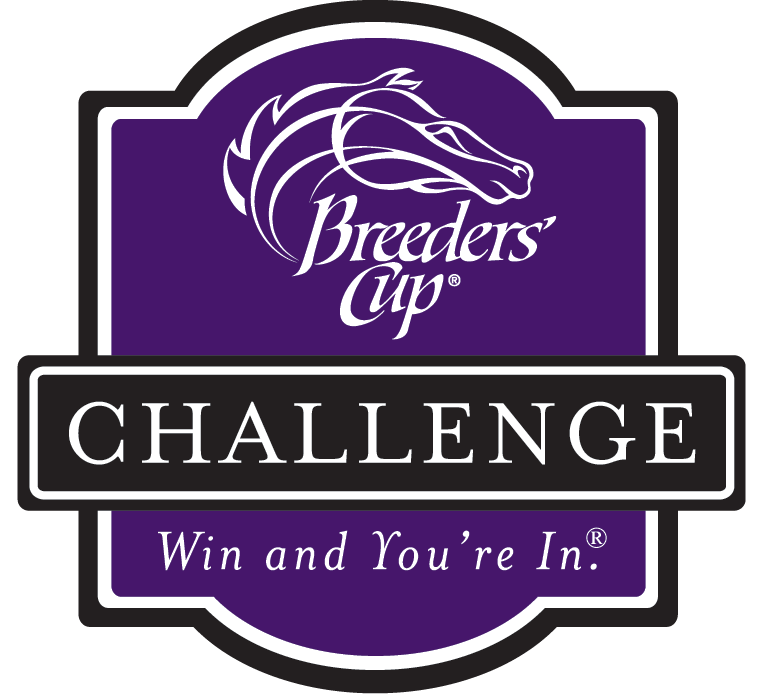 Normally a missing 6-year-old would not be a big deal, but Protectionist is a special horse. He has made comeback after comeback to become a hero in two countries: his native Germany, and Australia, where he won the Melbourne Cup in 2014.
It shows the formidable strength of trainer Andreas Wöhler's stable that, even though he is going into Sunday's Longines-sponsored contest without not only Protectionist but also German Derby winner Isfahan (pulled out because of fast ground), he still has an outstanding chance of sending out the winner. But more of that later.
Back to Protectionist. The Australian Bloodstock-owned son of Monsun's absence on Sunday is the latest of a long line of setbacks in a true roller-coaster career.
Bred by Dr. Christoph Berglar, he was always highly rated by his astute trainer and won on his debut as a 2-year-old at Hanover in September 2012.
German Derby hope
For his second start, the choice was November's Herzog von Ratibor-Rennen at Krefeld, the top late-autumn juvenile race in Germany. And that race produced setbacks 1, 2 and 3 (only No.3 was serious).
Starting as 6-4 favourite, Protectionist was beaten a nose by a longshot; he was judged to have hampered the fifth horse, so his jockey was fined and he had to forfeit part of the prize-money; and he suffered a hairline fracture.
Protectionist is nothing if not resilient, however, and he was back in full training the following spring, regarded as the main German Derby hope of his powerful stable.
In his comeback race, he finished third (in a three-way photo after a messy race) in a derby trial at Baden-Baden's spring meet. Then he showed what he was capable of in a derby trial at Bremen two weeks before the big race itself, outclassing the opposition to win by four long lengths.
What could go wrong now? Plenty, as it happened. Setback No. 4, for a start.
Misery in the woods
Wöhler's stables are in a secluded wooded area near the town of Gütersloh; as Protectionist was doing his final work for the Derby, a deer ran out of the woods and spooked him so badly that he took a heavy fall and broke his fore splint. And that was the end of his 3-year-old season.
After being off the track for 10 months, the colt started 2014 with two second places in good company. Then came a convincing victory in the G2 Hansa-Preis at Hamburg, ahead of stable companion Singing and three G1 winners from the previous season.
That was his first attempt at the classic distance of 2400 metres (a mile and a half), but it was clear from his pedigree that Protectionist, from a top Wildenstein family and whose fourth dam, Pawneese, won the English and French Oaks as well as the King George at Ascot in 1976, would stay well.
His sire, Monsun, is by far the most successful German stallion of all time and his progeny stay well. Wöhler had trained his son, Novellist, to win the King George for Dr. Berglar in 2013, and only 10 days before Protectionist won the Hansa-Preis, another Monsun - the mare Estimate - won the Gold Cup at Royal Ascot in the colours of Queen Elizabeth II.
A complete loss of form
These thoughts were swirling through Wöhler's mind as he drove home from Hamburg, and it was then that he hit upon the audacious plan of running Protectionist in the Melbourne Cup. Dr. Berglar agreed, and, because of the expense involved, a new partner was brought in, Australian Bloodstock, a successful syndicate down under managed by Jamie Lovett.
This time there were no setbacks, and the plan first formulated in June came to fruition in November, when Protectionist, ridden with great confidence by Ryan Moore, won "the race that stops a nation" by four lengths.
Australian Bloodstock had bought a half share in the horse and had the option of buying the other half after the race, which they did. They sent him to Kris Lees, to be trained from then on in Australia.
It is not clear why, but Protectionist lost his form completely. He ran eight times in 2015 for Lees, over a variety of distances, and never once finished in the first four. So it was decided at the end of the year to send him back to Wöhler, to see if his old familiar surroundings would rekindle his form.
They did. Magnificently.
'Desolate' condition
Wöhler reported that Protectionist came back to him just before Christmas in a "desolate" condition, although he wouldn't go into detail. A huge team effort was required to get him back to form.
Protectionist, the comeback king, made another full recovery. He was ready to run again in June and won a minor conditions race at Düsseldorf very easily. Then he ran in the Hansa-Preis at Hamburg – the same race that had kick-started his career two years previously.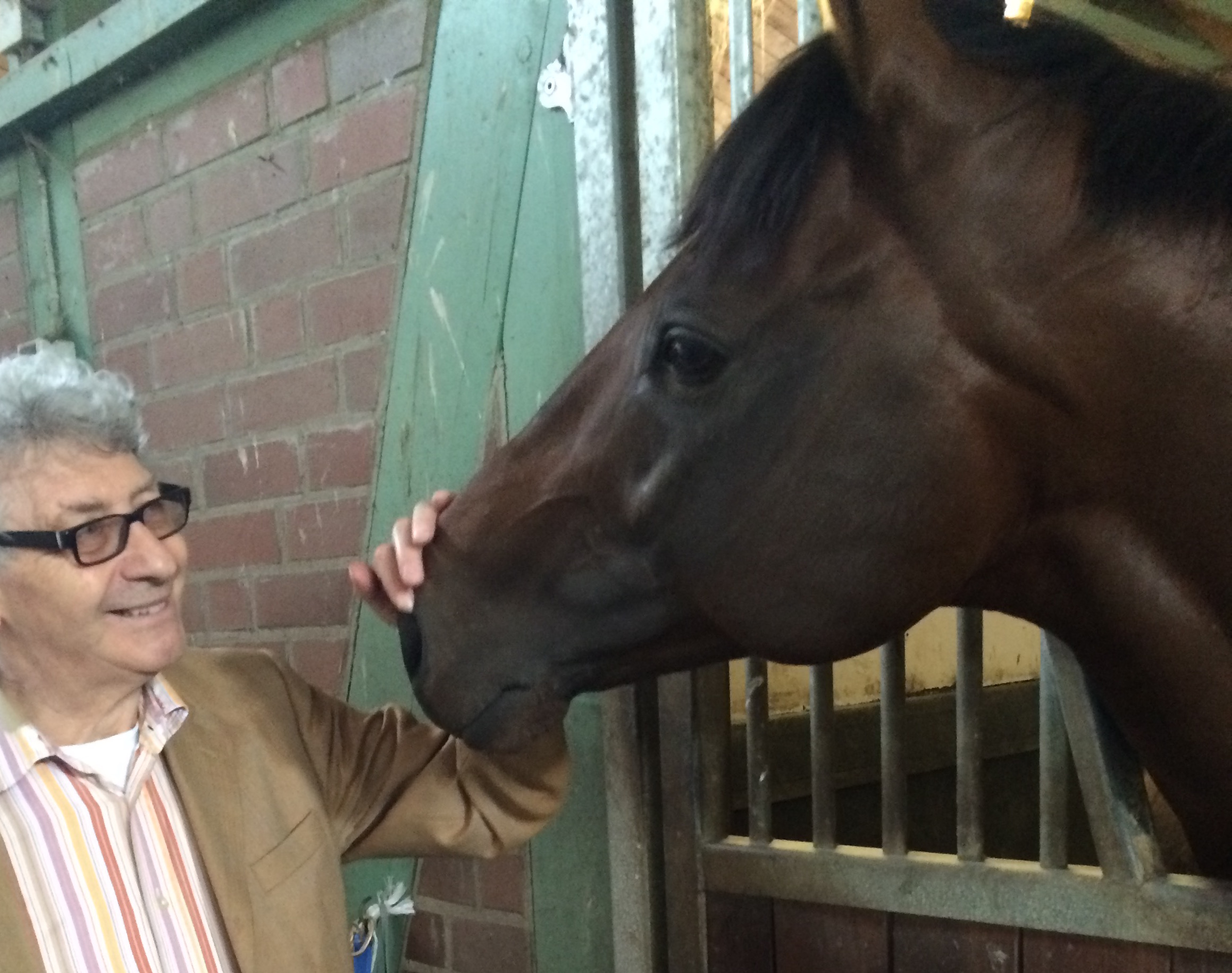 By this time, very optimistic noises were coming from Gütersloh: Protectionist was better than ever, according to both trainer and stable jockey Eduardo Pedroza. He duly won the Hansa-Preis very easily on heavy ground and was rated by the official handicapper as the best horse now in training in Germany. The Racing Post called it "the comeback of the year".
Wöhler now said that the plan was to try to win a European G1 with the horse, but he cautioned that he was taking it race by race in view of all the problems he had had.
The next race was the G1 Grosser Preis von Berlin at Hoppegarten three weeks ago. Several members of the Australian syndicate flew over to see their horse run – and they were not disappointed.
Possible targets
It was a small field, and nobody wanted to make the running, so Pedroza made a virtue of necessity, soon led at a slow pace, quickened in the straight, quickened again when the filly Nightflower had the temerity to challenge, and scored again very easily. He did it the hard way, but proved he is a class act. Sunday's Grosser Preis von Baden was announced as his next target.
However fate intervened once more, although this latest setback, a pulled muscle, is not considered too serious.
Wöhler is remarkably coy about his plans.
"We have plenty of options," he says, "and we are not going to rush things." He is entered in Germany's last two G1s of 2016, both over 2400 metres, at Cologne in late September and in Munich on November 1. He is also entered in the Prix Foy on September 11, implying that connections might want to go for the Arc, for which he would have to be supplemented.
There are also, of course, plenty of valuable international races in late autumn.
The chance of Wöhler's new hope
So Protectionist will not be running at Baden-Baden; nor will Isfahan, for whom the ground will be too fast. However Wöhler could still take the race with his German Oaks winner Serienholde, who looks well up to this standard and, as a 3-year-old filly, is well treated by the weights.
Another filly could be the main danger, Peter Schiergen's Nightflower, who was not only a game runner-up to Protectionist in Berlin but also runner-up here last year.
A final field of seven or eight looks likely to include Guignol, third to Protectionist at Hoppegarten, Iquitos, second to him at Hamburg, and Boscaccio, beaten favourite in the Derby, as well Italian champion Dylan Mouth, now trained in Newmarket by Marco Botti.
It is still a good race – but the name so many racegoers will be looking for will not be there. Protectionist, the most popular horse in Germany, will certainly be back before long, but for the time being, it is Hamlet without the Prince.