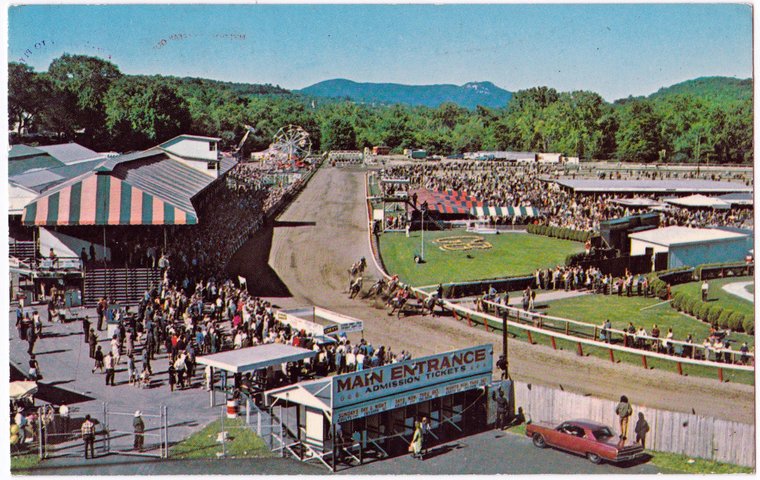 TRC's weekly industry digest - a round-up of international racing news from the past week.

Owners and breeders in £150m deal to take a share in the Tote
Europe: A consortium of owners and breeders has reached an agreement to purchase a share of the Tote from Fred Done, founder and chief executive of Betfred, who acquired the Tote from the UK Government in 2011.
The deal, worth up to £150 million, with the Alizeti consortium is expected to safeguard the future of the Tote as a high-street bookmaker and its pivotal role in British horseracing. As part of the agreement, the group has taken an initial 25 per cent stake with an option to purchase 100 per cent in the future.
Alizeti is understood to have been in talks with Britbet, the rival pool-betting business about to be launched by 55 of Britain's racecourses, about a possible partnership between the two operations.
Alizeti, which is fronted by owner-breeder Alex Frost, has received backing from industry heavyweights such as leading Newmarket trainer John Gosden, 20-time champion jumps jockey Sir Anthony McCoy, Richard Thompson of Cheveley Park Stud, and the Racehorse Owners Association.
Frost said Done had "achieved incredible things in the industry" and praised the veteran bookmaker for delivering "on all his promises regarding contributions to racing and securing jobs".
"Our supporters are dedicated racing people who, collectively, own and train more than 1,000 racehorses worldwide - and we're excited and determined to work together for the Tote," said Frost. "This is a defining moment for the future funding structure of British racing. We want the Tote to help secure racing's finances for generations to come."
Alongside Frost, the board will be completed by chairman Eamonn Wilmott - a former board member of the British Horseracing Association (BHA) – and chief marketing and brand officer Andy Hobsbawm.
Record Preakness handle a pleasant surprise
North America: Last weekend's Preakness Stakes at Pimlico set a record total wagering handle of $61.97 million, which is slightly up from the previous record $61.27 million set in 2016, and a 2.9 per cent increase from last year, despite the race having two fewer runners.
However, bets placed for the entire 14-race card amounted to $93.66 million, down 4.4 percent compared with total handle on a 14-race card last year, although still the third-best full-card handle total on Preakness Day.
"I was really surprised," said Tim Ritvo, chief operating officer of the Stronach Group. "I honestly thought we were going to get killed with the [bad] weather and the fields."
New levy development role for Harman
Europe: Steve Harman has confirmed that he will step down as chairman of the BHA in November, eight months before his second-term in office is officially due to finish.
Harman will work in a liaison role on racing's behalf with the UK Government on developing the levy to counter the threat to the sport's finances in the wake of the decision to cut FOBT(Fixed Odds Betting Terminal) stakes to £2.
His departure ends a period of political unrest at the BHA that saw an investigation into the Englishman's conduct within the organisation. Harman had been accused of a conflict of interest after meeting with Alizeti's Alex Frost at the Cheltenham Festival in March.
Harman, who had received support from Newmarket trainers such as John Gosden and William Haggas, as well as Culture Secretary Matt Hancock, vehemently denies any misconduct but has apologised "for inaccuracies in his initial explanations to the board".
The process of recruiting a new chairman is to begin soon.
Melbourne Cup TV rights up for grabs ...
Oceania: The Victoria Racing Club (VRC) has put its broadcast rights out to tender for the first time in 16 years.
The rights will include Australia's biggest racing event, the Melbourne Cup Carnival, which has been shown on Seven Network since 2002. The commercial free-to-air network's contract remains in place until the end of March 2019.
The revised media rights package will include free-to-air, pay TV, internet, mobile, OTT streaming and a hybrid broadcast TV.
A VRC official said: "The VRC board and management have resolved to conduct a formal market tender process to formalise new media rights agreements for the 2019 Melbourne Cup Carnival and beyond. Details regarding this process will remain commercial in confidence."
... and the race needs a new sponsor
Oceania: Six months after sponsoring its last Melbourne Cup, it has been reported that Emirates has terminated its final horse race partnership in Australia.
According to The Australian, the airline will withdraw from sponsoring Australian racing for a minimum of two years. It will, however, continue to have a commercial presence in Australian sport through its sponsorship of Australian Football League (AFL) and the Australian Open tennis, which receive A$2 million and A$8 million a year respectively.
Emirates has in recent weeks formally ended its relationship with the A$2 million Emirates Stakes at Flemington, which is held on the last day of Victoria's Spring Carnival following unsuccessful talks with the VRC. The Dubai carrier had been paying A$4m a year to sponsor the Melbourne Cup and the Emirates Stakes.
Boutros Boutros, Emirates' worldwide sponsorship boss, told The Australian that the breakdown in relationship with the VRC materialised after a disagreement about the location of its Birdcage marquee on Melborne Cup day.
"I wanted the same marquee location," said Boutros. "And they said, 'We can't give it to you because we committed to Lexus [which replaced Emirates as the naming rights sponsor for the Melbourne Cup in February] for this location. I would have hung on to the Emirates Stakes if we had the same marquee position."
Welcome back Great Barrington
North America: Sterling Suffolk Racecourse (SSR) - the company that operates Thoroughbred racing, wagering and simulcasting at Suffolk Downs in Massachusetts - has reached an agreement for a long-term lease of the historic race track property in Great Barrington to commence racing as soon as 2019.
Under the agreement, SSR will refurbish the Fairgrounds property and operate a commercial race meeting at Great Barrington fairgrounds, which hasn't raced in 20 years, while continuing to operate simulcast wagering at its current location in East Boston.
"This is a very exciting opportunity for us to help preserve and refurbish an iconic property in the heart of the Berkshires, to boost economic development in Great Barrington, continue live racing and preserve the hundreds of jobs, associated agribusinesses and working open spaces associated with the Massachusetts racing industry," said Chip Tuttle, SSR's chief operating officer.
Fflos Las under new ownership
Europe: Arena Racing Company (ARC) has bought Welsh dual-purpose racecourse Ffos Las for an undisclosed fee.
The racecourse operator acquired the Carmarthenshire track from Welsh businessman Dai Walters, who developed the site of an open-cast coal mine into a racecourse in 2009. Ffos Las was already under ARC management but now joins 15 other venues in the portfolio of Britain's biggest racecourse group.
A "delighted" Martin Cruddace, chief executive of ARC, confirmed that Walters will stay on as honorary chairman of the track. Walters, for his part, said that the "delivery of Ffos Las racecourse is something I'm very proud of". He conceded that ARC would be "able to get better fixtures than we did because it can swap them around" as well as more "non-racing opportunities through staging large music concerts".
"Good luck to them," he added. "I'm sure they'll be successful. I'm very happy with the outcome and want them to be a success. We built it and will support them as much as we can. We didn't have to sell it, but we found it was hard work trying to get fixtures."
Racing industry's significance to New Zealand's economy
Oceania: New Zealand's racing industry was responsible for generating more than $1.6 billion in value-added contribution to the New Zealand economy in the 2016/17 season, according to this Size and Scope report released earlier this year.
The New Zealand Racing Board commissioned a study into the size and scope of the three codes of racing (Thoroughbreds, harness and greyhounds) in July 2017. The study quantifies the economic, employment and social contribution that the New Zealand Industry generates.
The economic output generated by the New Zealand racing industry was directly responsible for sustaining 14,398 full-time equivalent jobs across the nation. In total, there are more than 58,100 individuals involved in the NZ racing industry as employees, participants or volunteers.
In 2016-17, breeders there spent more than $380 million on the production of racing stock, and more than 614,600 attendances were recorded at Thoroughbred, harness and greyhound race meetings in New Zealand.
Al Basti Equiworld to back Dante Stakes
Europe: York Racecourse has signed a three-year extension to its commercial partnership with the Dubai-based business Al Basti Equiworld.
The Malih Al Basti-founded company will be the new sponsor of the G2 Dante Stakes and G2 Middleton Stakes, both of which are staged on the middle day of the Dante Festival. It replaces bookmaker Betway as the sponsor of the key Derby trial.
Lord Grimthorpe, chairman of York Racecourse, said: "The Dante is a race that regularly showcases a real equine talent, so it is very exciting news that Malih and the rest of the team at Al Basti Equiworld share my enthusiasm for this famous contest."