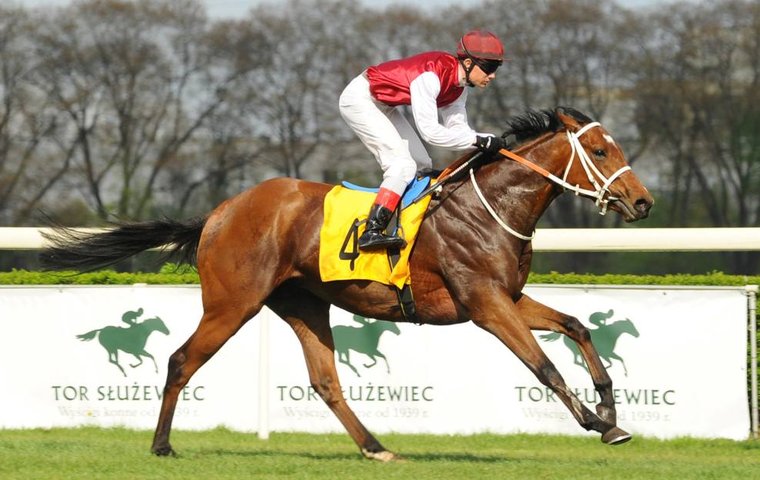 TRC's weekly industry digest - a round-up of international racing news from the past week.

Welcome back Arizona Downs
North America: It has been confirmed that there will once again be racing in the Arizona town of Prescott Valley.
The track will revert to its original name of Arizona Downs - it was called Yavapai Downs between 1985 and its final race in 2010. It will re-open to the public in July for simulcasting, and live racing is scheduled to begin in 2019.
The facility was bought for $3.2 million out of bankruptcy court in January by J&J Equine Enterprises LLC, an entity formed by Phoenix-based JACOR Partners (Tom, Dave and Mike Auther, Joe Jackson), and racing executive Corey Johnsen.
"We want to be known as Arizona's racetrack that benefits horsemen throughout the state," said Johnsen. "We want a year-round circuit returning to Arizona with the resumption of summer racing, so horses and all the jobs they create stay in the state.
"A stronger circuit helps everyone in the industry: the breeders, horse owners, trainers, jockeys and all the related professions it takes to get a horse to the races."
A Pick 4 a day at Royal Ascot
North America: Online wagering service Xpressbet once again received recognition as 'a preferred U.S. betting site' of Royal Ascot.
For the first time, it is offering a Pick 4 each day, which is one of North America's most popular bets and requires horseplayers to pick the winner of four consecutive races. Bolstered by Royal Ascot's large fields, Xpressbet said pay-outs were expected to be significant over the five days of action.
Polish Triple Crown hero may go to Arlington
North America: Team Valor CEO Barry Irwin is anxious to showcase the talent of Va Bank in a meaningful race in the United States, which is one reason why he is opting to run the 2015 Polish Triple Crown winner in the G1 Arlington Million on August 11.
The 6-year-old son of Archipenko was the 15th Thoroughbred to sweep the trio of Polish classics and also was the first non-Polish-bred horse to do it.
Irwin purchased a 50 percent interest in the horse after he won a G3 at Baden-Baden in Germany, his 12th successive victory. He has raced four times since, most recently finishing second in a G2 at Baden-Baden when debuting for Melbourne Cup-winning trainer Andreas Wohler.
"He's an amazing horse," Irwin said. "If he had a good and normal trainer that had been in a normal place he would've been a legitimate European champion. He's that good. But the place he trained over was just brutal, so we moved him. We sent him to Dubai [this year] and he twisted an ankle, but they got him back sound. He ran well a couple weeks ago at a mile, which is not his distance."
Should Va Bank continue to train well and stay in top form, he will likely make one more start at Hamburg before the Arlington Million.
"He's going to run July 5 at Hamburg in a Group 3 and, if he runs well in that, he'll go to the Million," Irwin said. "He's the best horse they've ever had in Poland."
Big fine for bookmaker over problem gambler
Europe: Online bookmaker 32Red has been fined £2 million by the UK Gambling Commission after failing to undertake the appropriate protection protocols for a customer.
In a three-year period, the customer - who had 22 instances indicating he was a problem gambler - was allowed to deposit a total of £758,000. The punter had revealed his apprehension to staff that he was spending above his means, but his account was not reviewed until January 2017, as a result of unusual play suggestive of possible problem gambling – he had a seven-figure win but gambled it all again immediately.
Gambling Commission executive director Richard Watson said: "Instead of checking on the welfare of a customer displaying problem gambling behaviour, 32Red encouraged the customer to gamble more. This is the exact opposite of what they are supposed to be doing."
Now Stoute has the record to himself
Europe: Sir Michael Stoute became the all-time leading trainer at Royal Ascot following a Wednesday double at the Berkshire track.
The renowned handler, who drew a blank at the five-day meeting in 2017, had been tied on 75 winners with his long-time rival and friend, the late Sir Henry Cecil, since 2016.
In the Prince of Wales's Stakes, his Poet's Word cruised to his first victory at the Royal meeting - Stoute's 76th - beating odds-on favourite Cracksman, who was sired by Cecil's greatest horse, Frankel. Stoute later added a 77th victory when Expert Eye returned to form in the Jersey under Kiwi jockey James McDonald.
Stoute was "very glad" to have broken the record but was quick to pay deference to Cecil in his post-race interviews.
"Henry did most of his training when it was a four-day meeting [it's five days nowadays], so I've had an advantage," he reflected. "No-one respected him greater than I did as a trainer."
How the Goffs London Sale went
Europe: Thirteen lots were sold at the Goffs London Sale on the eve of Royal Ascot on Monday for an aggregate of £3,740,000 at an average of £287,692, and with a median of £300,000, which is down from 2017's auction, where 12 lots accrued £4,525,000.
The top-priced lot, Belle Josephine, was acquired for £720,000 by Leicester City chairman Vichai Srivaddhanaprabha. The dam of Mildenberger was one of six lots bought by Srivaddhanaprabha's King Power Racing.
Henry Beeby, Goffs group chief executive, said: "It didn't match last year, but such are the vagaries of all horses-in-training sales. You rise and fall with the catalogue you have and the market. Stats year-on-year are less relevant, and of course we benefit when they are up and play them down when they are down.
"[The party] side of it is evolving and we've always wanted it to be a social event. From Goffs' point of view, the central point is to have a horse auction, but the ripple effect of that is to position Goffs in the heart of London on the eve of Royal Ascot."
Death of Olin B. Gentry
North America: U.S. horseman Olin B. Gentry passed away on Saturday after suffering a stroke while attending the OBS June Two-Year-Olds in Training Sale in Florida.
The 51-year old was was the son of renowned owner-breeder Tom Gentry, and the grandson of Olin Gentry – who managed Idle Hour Stock Farm and Darby Dan. Olin B ran Gaines-Gentry Thoroughbreds and was the joint-breeder of Kentucky Oaks heroine Lovely Maria.
New tracking system launched at Ascot
Europe: The Longines Tracking System - described as a game-changing timing and tracking system - was launched at Royal Ascot on Wednesday, making Ascot the first racecourse to be equipped with it.
The system provides instant data on the exact position of horses during a race, race rankings and the distance between horses, as well as their acceleration and deceleration. It also measures the horses' covered and remaining distance in the race.
Entirely based on satellite data, the system boasts extreme accuracy, without any permanent installation on the racecourse, as required by the currently existing tracking systems.
Developed in collaboration with Swiss Timing, it represents a technological breakthrough in the racing, says Longines, as it enables the most prestigious racecourses across the globe - including those located in protected historical or natural sites - to have access to such advanced technologies.
Landmark win for Waller
Oceania: An unfashionable gelding with no stakes experience has given world #7 trainer Chris Waller one of the most satisfying wins of his career.
Mutarakem racked up a record 170th Sydney metropolitan win of the season for the expatriate New Zealand trainer.
Mutarakem's triumph - under world #3 jockey Hugh Bowman - does not compare with the achievements of his champion stablemate Winx, but Waller insisted the win was just as cherished after eclipsing his previous season best, set in 2015-16.
"Whether it's a midweek at Canterbury or a big Group 1 race, we still get the same kick out of it this far into the season," Waller said.