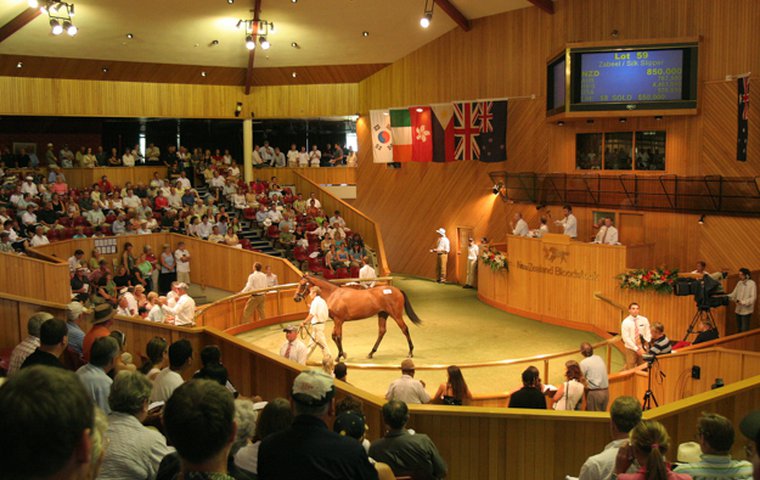 Australia and New Zealand have shared a long symbiosis when it comes to horse racing, but in recent years, a trend in breeding has developed: It is preferable for sale-bound New Zealand yearlings to have Australian black-type on their pedigree pages. Kevin Robertson investigates the possible reasons for this. Is it irreversible internationalism, or is something amiss with New Zealand racing?

When it comes to success on the racetrack, New Zealand racehorses punch well above their weight. In the last five years, they have made up just 5.4 percent of Australia's racing-horse population, but have won 13 percent of Australia's stakes races. In that time, they have claimed a staggering 22.4 percent of its G1s.
These statistics are driving the international convergence on New Zealand's National Yearling Sale Series each January. In the last few weeks, for example, more than 1,300 yearlings went under the gavel at Karaka, with buyers from Hong Kong, Singapore, Japan, and the U.K. Australians alone spent more than NZ$24.45 million throughout the series, a 6 percent increase on their efforts of 2014.
There is no doubt the New Zealand Thoroughbred is a superior product. For well over a century, exports such as Carbine and Phar Lap have proved its value, and, in recent decades, there has been Might And Power, Octagonal, the mighty Sunline, and So You Think. For as long as there has been a Melbourne Cup, New Zealand-bred stayers have played their part. They have won 41 editions of Australia's great race, or almost 27 percent of the runnings in its 153-year history.
However, as healthy as the yearling market has been in New Zealand in the last 20 years, there are plenty of fishhooks for breeders who are feeding the machine. As more of New Zealand's well bred youngsters disappear offshore, the corollary effect has been the downgrading of the local racing industry. For international buyers, and therefore for breeders, a New Zealand stakes-race win on the pedigree page is markedly less attractive. To a degree, it is less attractive for local trainers, too.
New Zealand has developed a reliance on its biggest racing market – Australia. It is becoming more and more important for the New Zealand yearling to have Australian black-type on its pedigree page. Kiwi breeders, who are at the sharp end of the supply chain, have had to take a hard look at their operations to determine how best to satisfy the demands of both the local yearling buyers, and the international buyers.
Sam Williams is the principal of Little Avondale Stud in New Zealand's Wairarapa region, north of Wellington. He is one of a new breed of stud master that is trying to piece together this intricate puzzle of internationalization, which is steadily becoming a many-armed monster compared to last century.
"I guess a few decades ago, the strength of New Zealand racing meant that as long as you could breed from a family that produced black-type winners, you were well positioned to attract buyers on a regular basis," Williams said. "The advent of shuttle stallions and well credentialed broodmares from the Northern Hemisphere into the Australian market has changed the game somewhat, though. It has allowed breeders to attract a broader range of buyers at sale time, buyers who are looking to cash in on a product that is more globally accepted."
Williams believes that buyers really want to see progeny doing well in a specific market, and, for New Zealand, that has always been, and will continue to be, in Australia.
"We have to adapt our thinking as to how we can provide the best opportunity for our potential broodmare stock to get that black-type from Australia," Williams said.
He adds that though New Zealand sells a lot of horses to Asia these days, selling to places like Hong Kong doesn't necessarily help the residual value of a broodmare, as their black-type opportunities in Hong Kong are scarce, and are generally regarded as inferior to those in Australia. Williams points to his stellar mare Sound Lover, by Canadian sire Sound Reason, as a case in point.
"Sound Lover's first three foals were all sold to Hong Kong, and included Trillion Win, who won his first three starts there, as well as Cheeky, who was also a multiple winner. While we received excellent money for those sales, their records still weren't attracting a greater cross-selection of buyers [for the mare's subsequent progeny], particularly the Aussies. It wasn't until she had her first yearling that went on and performed well in Australia that we started to attract the interest in her and the entire family."
Little Avondale has since refined its racing-stock strategies. These days, the stud will only send a filly to race in Australia when it is confident that she will perform at a stakes level.
"Our experience shows that this is where the greatest gain will be made," Williams said.
It is a tactic that they have also adopted for their new European import, the U.S.-bred, European-raced stallion Per Incanto.
"Most Aussies will probably look at this horse and wonder why they'd be interested in a son of Street Cry that was a champion sprinter in Italy," Williams said. "To overcome this, we've taken his progeny, those that primarily have solid Australian black-type on the dam's side, to several of the Australian sales. We believed that if buyers saw that, it would negate the effect of an unproven sire in this hemisphere, and they might take a punt on him. And, thankfully, they have. At Karaka his progeny were well sought after."
Paul Moroney, international bloodstock consultant, agrees with Williams, but cautions against what he perceives to be an ever-narrowing focus of the New Zealand breeding industry. Moroney was one of the first to step outside the traditional Australian market to source broodmares for New Zealand, heading to the Northern Hemisphere to broaden the horizons of local breeding.
"I think I made my first trip to England back in the late 1980s, and have been dealing there ever since," he recalled. "Once it became more acceptable to source stallions through shuttle duties, along with buying quality European mares, our market flourished. Quite simply, New Zealand has an ideal environment for breeding quality horses that are capable of competing anywhere, and it's what we are good at. But the advent of some of the speed bloodlines that we're now seeing, and the lack of investment in our broodmare ranks in the last 10 to 15 years, puts the industry in danger of stagnating, as it moves away from what it does best."
Moroney is referring to New Zealand's first-class reputation as a producer of stayers. He said that the trend in Australia has long been to come south for a good stayer, but these days, the boom is in Europe. He believes New Zealand is being left out in the cold, and without a lot of firepower coming through the yearling sales to deal with it.
"We desperately need another two or three home-bred stallions to take over from Zabeel, now that he has finished," Moroney said. "Zabeel has underpinned our Australian market demand for two decades. Savabeel looks like he can do that, but we will need others to step up if we are going to continue to grow our opportunities. And we also urgently need an injection of new mares, as we have many potential buyers looking at our sale catalogues and seeing the same families year after year with absolutely no point of difference."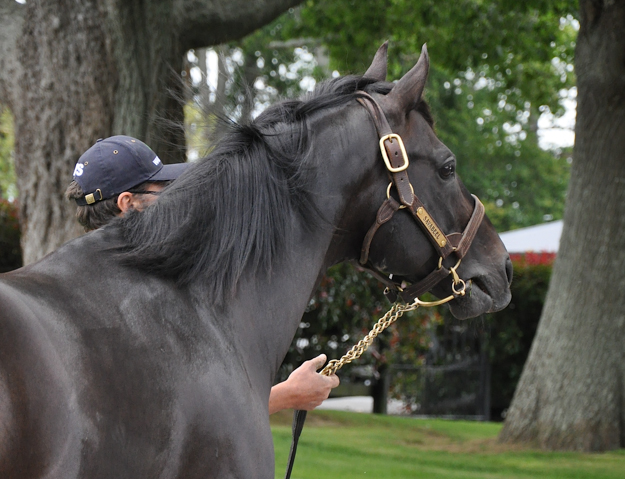 At yearling parades across New Zealand, it is common to hear stud masters complimenting Australian, and international, black-type on the page. However, Moroney also cautions about getting carried away with using the page as the means to market a young horse.
"Originally, it was always the extended pedigree that did the selling," he said. "But nowadays, it is starting to dramatically trend towards 'type' as the main ingredient. You only have to listen to the buyers when they talk about what attracted them to a particular horse, and is more about the athleticism, walk and nature these days, as opposed to who else is in the family."
Moroney suggests that the way forward for New Zealand is the establishment of a National Stud, like those in Newmarket and Kildare. He believes that New Zealand doesn't have the capital to purchase the top stallion prospects anymore, as the majority are owned by international interests such as Darley, Coolmore, or Qatar, and anyway, profits from standing them locally would go offshore. Importantly, Moroney believes that a National Stud concept would lessen New Zealand's reliance on any one market.
"I believe this is the most sensible option for our industry," he said.
Like any of the world's breeding jurisdictions, New Zealand has its questions to answer. In recent seasons, it has contended with international competition and falling dollar values. However, Karaka's recently concluded sales series points to a buoyant industry overall. More than NZ$67 million was traded for Kiwi horses, with the average across all sales (Premier, Select, and Festival sales) up 3 percent on 2014. With Australians comprising the largest foreign buying group, the symbiosis between the nations looks as strong as ever.