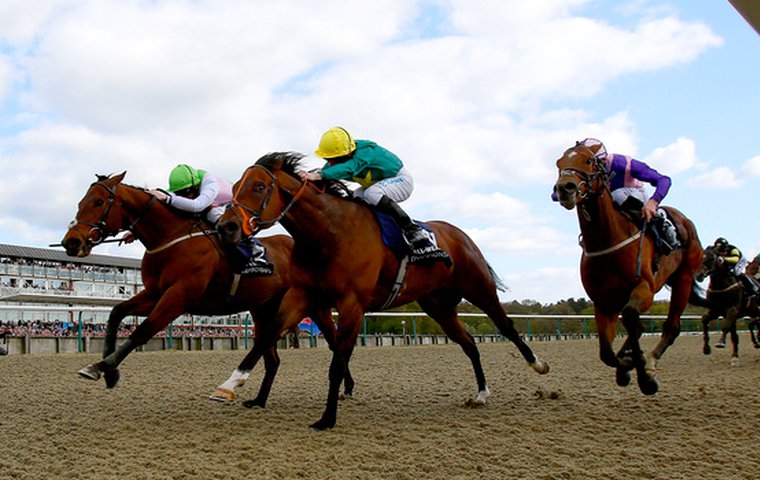 It's a basic essential in the United States and many other countries, right up there with the most important strands of data at the horseplayer's disposal. But sectional timing has never cut much ice in Britain, where administrators and even some of the bettors themselves have long appeared to regard it as almost an irrelevance. Now, however, there are indications that attitudes could be changing, as Simon Rowlands, head of international research and development at Timeform, reports.

When Kingman romped to victory in the G3 Greenham Stakes at The Racecourse Newbury on April 12, and when Toormore landed the G3 Craven Stakes at Newmarket Racecourse in more workmanlike style five days later, British racing enthusiasts had a number of traditional ways of assessing the performances of those classic candidates. What they did not have, however, were the horses' fractional times – known as "sectionals" in Britain – by which to gauge the full merit and potential of these possible stars.
Sectionals – which establish how an overall time was arrived at by breaking the race down into sections – have long been regarded as essential in other jurisdictions, minor as well as major. It would be regarded as short-changing the public in many parts of the world to run races regularly without in-race times that show whether the pace was too strong, too slow, or about right. So, why is British racing different?
First, an increasing part of the British racing public clearly does feel short-changed by the absence of this information. And an increasing number of enthusiasts now take their own sectionals, as best they can, from television pictures. But previous commercial attempts to provide high-technology electronic sectionals for all races on all-weather (aka synthetic) tracks had to be shelved as not enough of the public was prepared to pay for them.
Those who run British racing did not see it as their responsibility to finance such initiatives, at least until recently. However, there are clear signs of a change in attitude of late. The successful British Champions Series has been accompanied by TurfTrax-provided sectionals since its inception, though some of the initial outputs encountered problems. More recently, racing at Lingfield Park Racecourse has, as part of the Arena Racing Company-backed All-Weather Championships, featured "live" TurfTrax sectionals and detailed free-to-view post-race data.
Last month, the British Horseracing Authority issued a Sectional Timing Consultation Paper, in which it was spelled out at length what the many benefits of sectionals – including for regulation and integrity – seemed to be, and it also stated that some seed funding from British racing's disposal of The Tote may be made available.
The benefits of sectional timing to bettors and racing enthusiasts seem fairly obvious. Through them, it is possible to establish beyond reasonable doubt how races have been run, which horses have been advantaged and disadvantaged, and to identify hidden talent in a way that is not possible with reference to overall times alone.
Hand-taken sectionals identified Frankel as a likely superstar when he was a 2-year-old, some time before this was accepted generally. Toronado was recorded putting in a sensational closing sectional in winning the 2013 G3 Craven Stakes, and he later showed himself to be the leading 3-year-old miler in Europe.
You don't have to wait until after the race has been run to put sectionals to use. Timeform-provided "benchmark" sectionals for the recent Finals Day of the aforementioned All-Weather Championships, by which it was possible to gauge, as the races were unfolding, whether the early leaders were having an easy time or overdoing things.
Benchmark sectionals reflect "how to run fast," in terms of overall times, and the sectional percentages that give rise to that. Thereafter, they have to be adjusted to the track conditions and the abilities of the horses involved.
The preferred way of establishing benchmark sectionals is through reference to a large enough sample of past sectional performances – which is where British racing's past flirtations with sectional timing come in handy – but it is also possible to estimate such things from the topography of a track.
While British tracks are very far from uniform, things such as acceleration from a standing start (British races have no "run-ups" in the U.S. sense) and the effects of bends and undulations on times are matters of physics that are already manifested at tracks where sectional times exist.
Expressing closing sectionals as a finishing speed compared to average race speed has become an accepted way of presenting information after an event in Britain. A figure greater than 100 percent shows that a horse was finishing faster than its average race speed – something that happens fairly frequently on turf and synthetics but infrequently on dirt – and the difference between this and optimum is used to calculate upgrades to a horse's overall time performance.
As an example of the different par finishing speeds at play on different surfaces, Santa Anita's dirt pars at various distances average around 93 percent while its turf pars are around 101 percent.
Whether British racing will ever put its whole weight behind sectional timing remains to be seen. The conceptual case for doing so now seems to be accepted by many, but the case for justifying the attendant cost, when prize-money levels are low, remains to be proved.
TurfTrax will be providing by-furlong sectionals for each horse in the 2,000 Guineas on May 3 – as it has done, on and off, for some years – so at least another Frankel-esque performance in the race, were it to occur, would not pass by unmeasured this time.