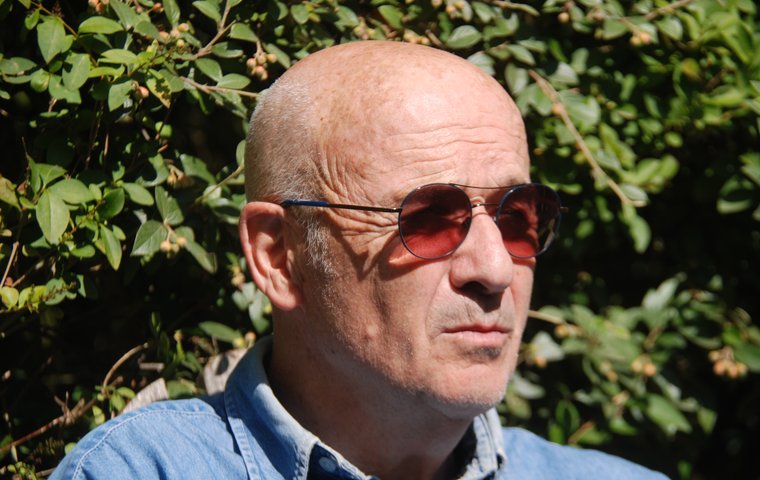 What has been a monumental career had been due to end in the next few weeks for France's Alain de Royer-Dupré, principal trainer for the Aga Khan for the last 37 years. Yet, because of the many problems created by the coronavirus pandemic, His Highness has asked the trainer to stay on for another 12 months, and Royer-Dupré has agreed to oblige.

"I am happy to continue as I am passionate about the sport and it's still a pleasure to get up at six in the morning to watch the horses on the gallops and their progression," he said.

Here, in conversation with John Gilmore, the 75-year-old looks back on nearly five decades full of incredible highlights, not the least of which was his association with Zarkava, the filly who rampaged through an unbeaten seven-race career that finished with a memorable victory in the Arc in 2008. Royer-Dupré also has some stark words for fans of racing's current darling, Enable.

It's no wonder His Highness wants to keep Alain de Royer-Dupré by his side as long as possible. The trainer has had phenomenal success, having landed 93 G1s around the world during his time with the Aga, including three Arcs, six Prix du Jockey Club, six Prix du Diane, five Grand Prix de Paris, a Breeders' Cup Turf, a Dubai Sheema Classic, two Irish Oaks and a Melbourne Cup.
His most successful G1 has been the Prix Vermeille, the 2020 version of which was run at ParisLongchamp on Sunday. Alas, Royer-Dupré's runner, Valia, finished down the field in her attempt to take the trainer's tally in the contest to eight wins, but the race went to another Aga Khan representative anyway, the Dermot Weld-trained Tarnawa, and that will have pleased Royer-Dupré, ever a team player, almost as much as if he'd taken the victory himself.
Early days training jumpers
Yet there was little sign of the career that was to come when Royer-Dupré started out in 1972, with just a few jumpers in the Sarthe region of Pays de La Loire, west of Paris.
"I was raised in a horse environment, with my father being an officer of the French National Studs, which included managing the Haras de Saint-Lo in Normandy," he said. "I started out competing in show jumping and equestrian sports before taking a position at Madame Jean Couturie's Haras du Mesnil [in Pays de La Loire]."
Royer-Dupré stayed nine years at Mesnil but began to realise that being involved in breeding horses was not what he wanted long-term. "I found the breeding cycle too long, and it lacked the excitement attached to racing competition, so I decided to start training on my own," he said. "I had a number of contacts in the business, including the son of Couturie. I started with a handful of steeplechasers and soon began to get good results."
He caught the eye of some prominent owners and switched to training flat horses. Before long, the likes of Baron Guy Rothschild, Baron Wildenberg and the Aga Khan Studs began to send him their second-string horses. His results proved exceptional, and he topped the regional trainers' list several times in the late 1970s.
Training flat runners was a major change for Royer-Dupré at a time when provincial race horses rarely ran at the Parisian tracks.
"I had been using the same method of training steeplechasers as with show jumpers and needed to progressively adapt," he said. "But I was lucky in having Rene Lacarte as a regular flat jockey. He had the talent and experience of working with [leading Chantilly trainer] Francois Boutin's top horses. He advised me at the beginning on the method of training flat horses. I owe him a lot. He was a leading jockey on both flat and jumps, which doesn't happen today."
Training for the Aga Khan
In 1981, Royer-Dupré's outstanding provincial training career was rewarded when the Aga Khan offered him a position training for him in Chantilly. "I readily accepted the challenge," he said. "Francois Mathet had His Highness's best horses and the rest were with me."
But for Royer-Dupré there was a period of adaptation - as the training gallops at Chantilly were totally different from those he had been used to.
"At Sarthe, I had been training horses specifically on the natural sand gallops, not on grass. Chantilly was completely different, with the sand gallops in the forest man-made and the texture more difficult to go through than the softer, natural sand surface at Sarthe."
Training on grass at Chantilly was also a new experience for Royer-Dupré, and he was fortunate to have an experienced jockey to assist, which became particularly important when the Aga Khan had the confidence for Royer-Dupré to become his leading trainer after the great Mathet died in 1983.
"Yves Saint-Martin was the stable jockey for His Highness and exercised the stable horses every day," said Royer-Dupré.
"He was not only a top jockey but also very intelligent and knowledgeable, having had years of experience working with racehorses. As such, Yves was a great help in advising me on the method of training, particularly on grass, and his post-race comments proved very important in my career at Chantilly. Without him, things would have been difficult.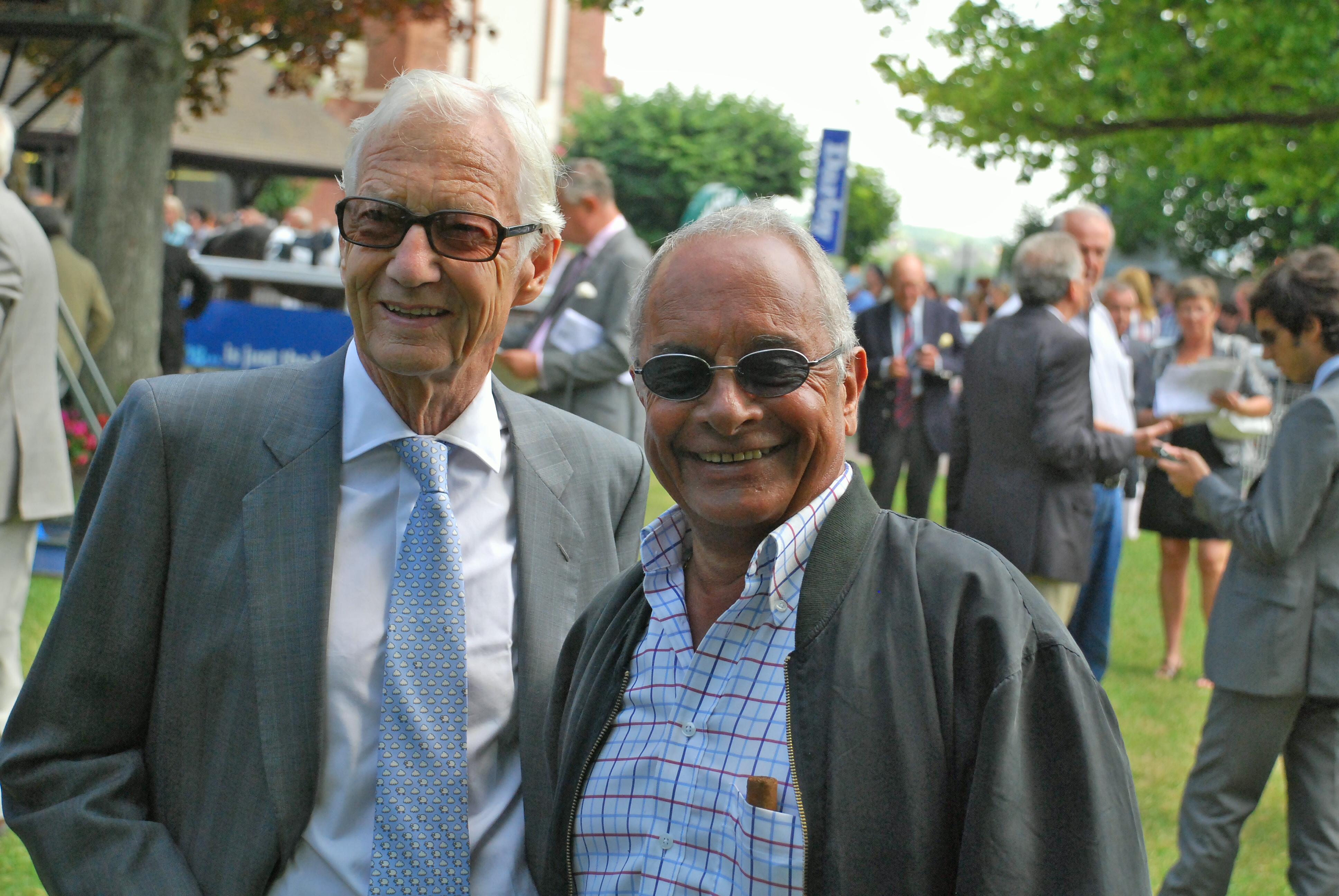 "The big advantage trainers had in those days was that a jockey worked exclusively for a stable, whereas nowadays, with far more meetings every day and the extra travel involved, they have far less time available to spend riding out horses in the morning. Now jockeys have agents and, although they may still have contracts to ride for leading owners, the majority of their mounts come through agent-booked outside rides."
The Aga Khan's partnership with Royer-Dupré and Yves Saint-Martin quickly paid dividends, with two G1 winners with the fillies Masarika and Sharaya. The following year he completed a Classic double in the Poule d'Essai des Pouliches with Masarika and the Prix du Jockey Club with Darshaan, who defeated Sadler's Wells and Rainbow Quest. "These initial Classic wins gave me a lot of confidence in my training ability at this level," he admitted.
Royer-Dupré has never looked back in a career in which he has won six Prix du Jockey Club, six Prix de Diane, three Arcs and many other G1s all round the globe, including two Irish Oaks, four UK G1s, two EP Taylor Stakes, a Breeders' Cup Turf with Lashkari in 1984, a Secretariat Stakes with Bayrir in 2012, a Dubai Sheema Classic (Dolniya, 2015) a Jockey Club Oaks with Edisa last year.
And of course he became the first French trainer to win the Melbourne Cup with Americain in 2010.
Royer-Dupré also trained a few notable winners for other owners, with Pride (owned by NP Bloodstock) winning the 2006 Champion Stakes and Hong Kong Cup and Reliable Man the 2011 Prix du Jockey Club for Pride Racing Club.
Best horses
I asked him which were best filly and colt he had trained.
"I had a great chance in my life to have a wonderful career and train some very good horses, though the exceptional ones are rare, but without a shadow of doubt Zarkava is by far the best, a filly capable of winning over all distances from 1600 to 2400 metres, who was never tested and had that magic acceleration at the end of each race.
"I never had any worry with this filly, even when she dwelt at the start in the Arc [2008] and lost many lengths, which was partly my fault as I told Christophe [Soumillon] the horse was a bit fresh and to steady her when she left the stalls. Like all good horses her acceleration at the end of the race got her out of trouble.
"But in her previous race, the Prix Vermeille, she did something incredible after starting slowly. She was at least ten lengths behind the leader entering the straight and cruised past to win without any effort. A truly phenomenal filly, who is right up there with the likes of Sea-Bird.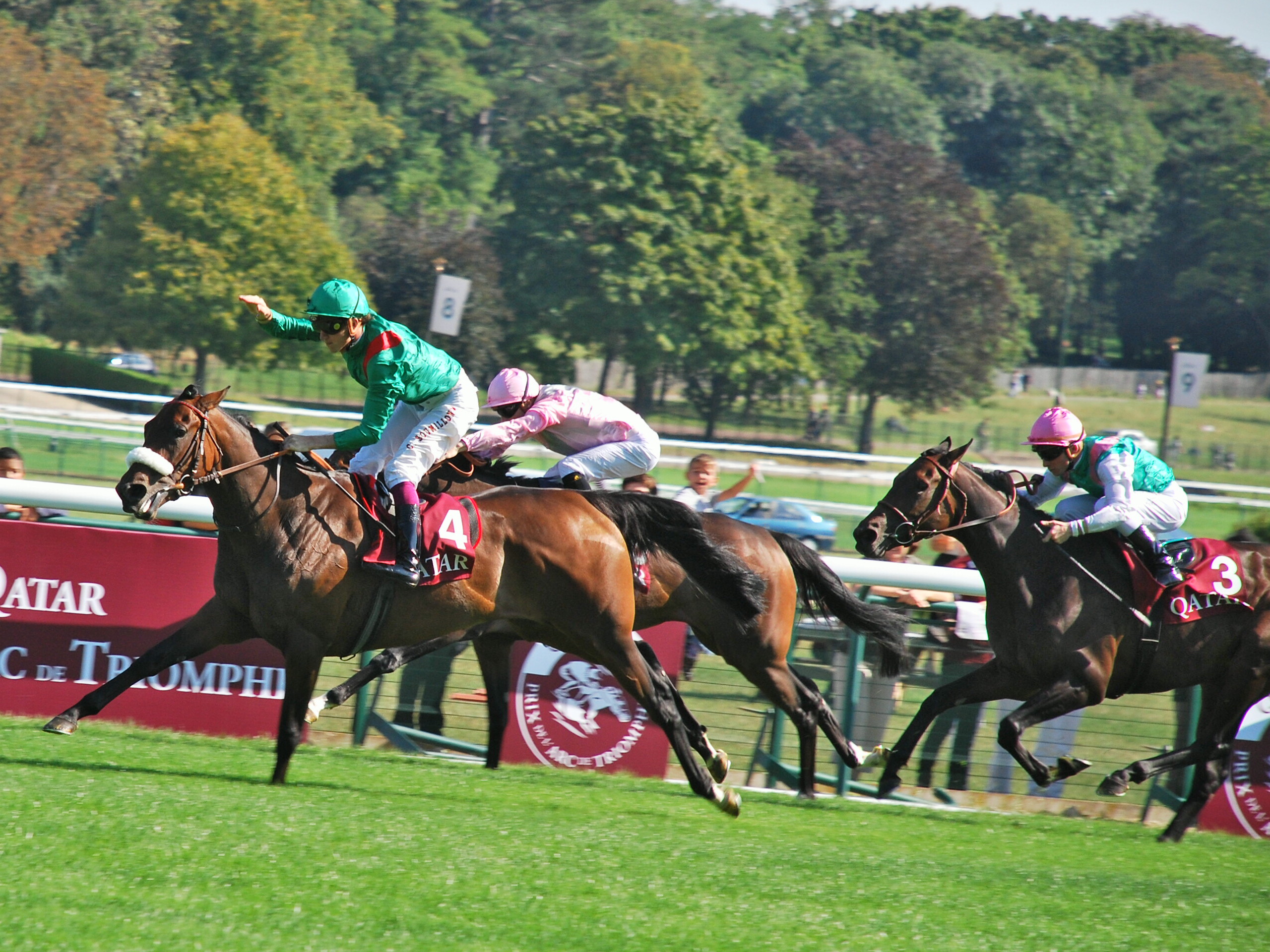 "I expect one day Zarkava will produce a horse near her calibre. It's just a question of patience."
He said Darshaan was not in the same class as Zarkava. "But he was still a brilliant winner of the Prix du Jockey Club, which was my first win in the race, though Darshaan failed to train on afterwards. Sent to the Aga Khan's stud, he later showed the reward for patience at His Highness's breeding operation by producing Dalakhani, who had the same quality and won the 2003 Arc de Triomphe."
Enable and other recent Arc winners
Royer-Dupré considers the hype over whether Enable can win a record third Arc this year to be overdone.
"There hasn't been a very good Arc winner for a number of years that has that extra magic acceleration of a Zarkava, a Dalakhani or a Peintre Celebre," he said. "Enable only beat weak fields in her two wins and Waldgeist's victory last year over Enable was only workmanlike. We are paying the price for not producing enough in-depth quality Classic distance horses and increasingly breeding horses up to a mile."
He added, "The need to fill increasing race meetings with horses for betting purposes has seen a lowering of quality, with handicap races at some meetings split into three divisions, and maiden 2-year-old races where perhaps ten ot the 15 runners will end up in handicaps."
Training beliefs
Royer-Dupré, for his part, has a certain style of training that he sticks to.
"I adapt to each horse's needs but take my time in preparing them to try to ensure they remain at the same level longer. After a race the horses have a minimum of six days to wind down, then the second week back to training to check the horse has a good action and no evident injury, that all is well. Then five days before a race, I do a good gallop to ensure the horse is ready to race."
Royer-Dupré believes it is an error to over-run any horse, especially at the beginning of a season. "A trainer should allow a minimum of at least three weeks between races as the horse is not really race-hardened at this time of the year. At the later part of the season it is possible but, at the beginning, it is an error, which may cause a horse to completely lose form."
Owners are a key factor in racing - as well as jockeys and good stable staff, and Dupre is well aware of their importance. "It's necessary to regularly communicate with owners as they pay the bills and it's normal to want to have regular information about their horse's condition," he said. "Having good stable staff, work riders and jockeys is also an important factor for training yards to function well in the economic conditions of today, where a lad [groom] will look after five horses as opposed to three when I first started training.
"Having good work riders and jockeys who not only know how to ride but also can think ahead for the next race - as Yves Saint-Martin could and Christophe Soumillon, Pierre-Charlies Boudot and a number of other jockeys can - is also of vital importance to a trainer and the owner."
Favourite jockey
Royer-Dupré has used Saint-Martin, Gerald Mosse, Soumillon and current world #3 Christophe Lemaire as stable jockeys, and he has seen lots of top riders in his career. But one is a clear favourite. "Yves Saint-Martin is the best I have worked with and seen. His hands-and-heels technique, race judgement and rhythm, without using the whip, was something to be behold in a number of memorable finishes, including the 1987 Prix du Jockey Club, when riding Natroun to just get up in the last strides and beat Pat Eddery on Trempolino."
No worries for the future of Chantilly
I pointed out that he and two other top trainers in Chantilly, Freddie Head and André Fabré, are all in their 70s. Who was there to replace them at France's great training centre, especially as more and more horses are now being trained in the provinces, which is cheaper for owners than Chantilly?
"I am not concerned for the future of Chantilly or its trainers," he said. "There are several good younger ones around, with the likes of Francis-Henri Graffard, Mikel Delzangles and Henri-Francois Devin.
"Despite the extra cost of training in Chantilly, the place still has the best gallops in Europe and it has a great location advantage, being near Roissy airport [also known as Paris Charles de Gaulle] and the Eurostar service from Paris to London."