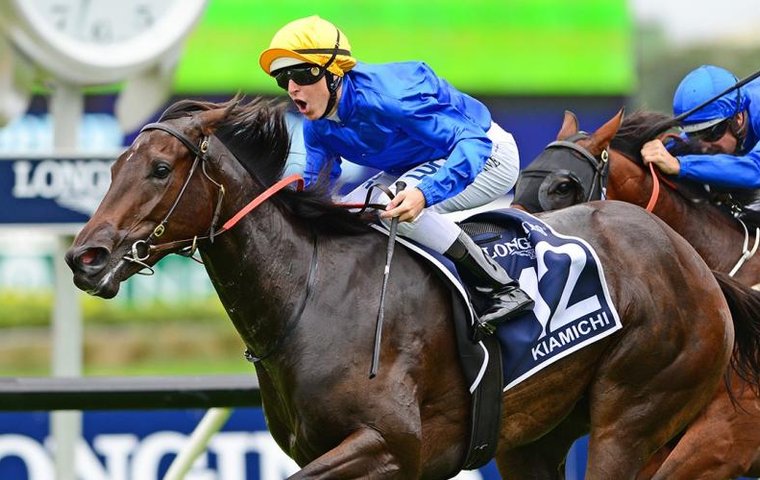 The big guns were firing on all cylinders in Australia last week, as you'll see from James Willoughby's choices as he selects his TRC Global Rankings Performers of the Week from the Group and Graded results in the week that ended on Sunday.

TRC JOCKEY OF THE WEEK
There is no doubt that KERRIN McEVOY (+3pts, stays #15) is riding at his very best right now – as his chart shows. This week, he picked up a pair of G1s at Rosehill's superb meeting: the Rosehill Guineas on hard-charging The Autumn Sun and the Ranvet on impressive Avilius.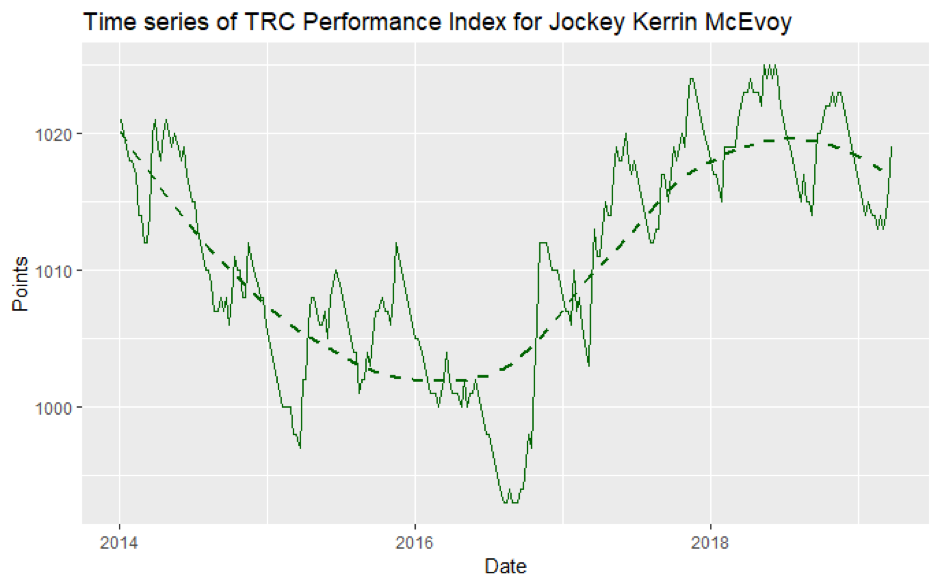 World's top ten jockeys on 2019 results
McEvoy (highlighted in the table below) would be ranked world #4 based on 2019 results alone. Notice the low level of points though – with only three months of results available and the European season barely under way, there is naturally a great deal of uncertainty over the sustainability of these positions. McEvoy, however, is likely to remain in demand.

TRC OWNER OF THE WEEK
A total of 24 new races counted towards TRC Global Rankings this week. Only one owner had multiple successes, and while GODOLPHIN (no change, stays #1) had the advantage of strength in depth, they seal yet another OOTW crown with a 1-2-3 in the G1 Golden Slipper at Rosehill and Avilius in the G1 Ranvet.
We have detailed the exploits of Sheikh Mohammed's operation in 2019 in great detail of late. Suffice to say they are on record pace. And, with the Dubai World Cup meeting this weekend, another fine week is in store. We expect to be writing more on them next week.
TRC TRAINER OF THE WEEK
In the week that saw the outstanding James Cummings (+3pts, #7 from #8) take over as Australian #1 with two G1 wins, it was the master trainer of that country, CHRIS WALLER, (+3pts, stays #9) who reminded us of his firepower with a G1 treble of his own – the Guineas, George Ryder Stakes and Galaxy, all at Rosehill.
Waller unleashed his best two horses, the incomporable Winx, with home advantage for the last time, in the George Ryder and The Autumn Sun in the Ranvet. A third winner, Nature Strip, required a tremendous ride from James McDonald (+3pts, #21 from #23) to scramble home in the Galaxy over six furlongs.
While Cummings is being talked of a future world #1 in the TRC offices, Waller has already walked the walk – 38 times. This week marks week #288 in rankings history, and only five trainers have held the world #1 position, shown here with the most recent #1s on the right: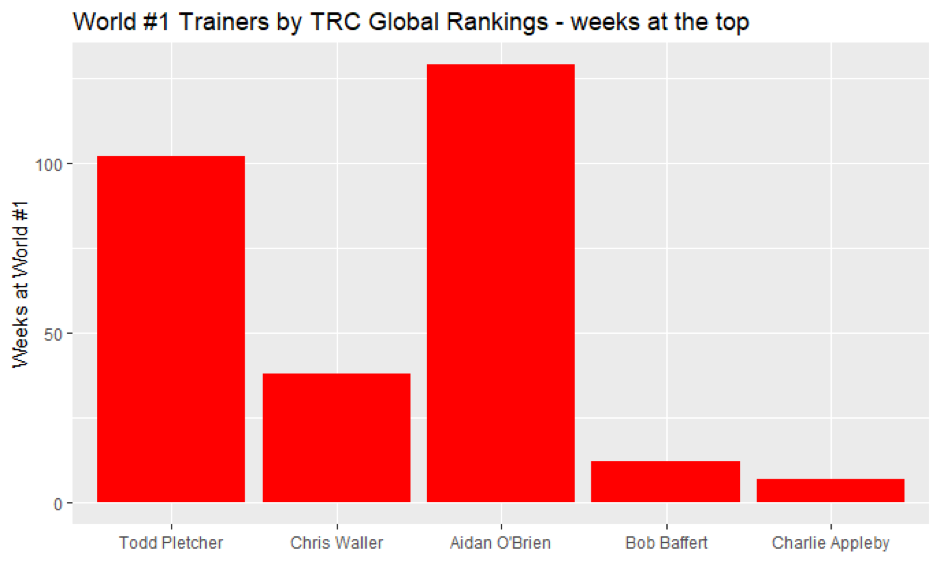 Click here for a list of all last week's biggest TRC Global Rankings points gainers.
Click here for a list of all the week's Group and Graded winners