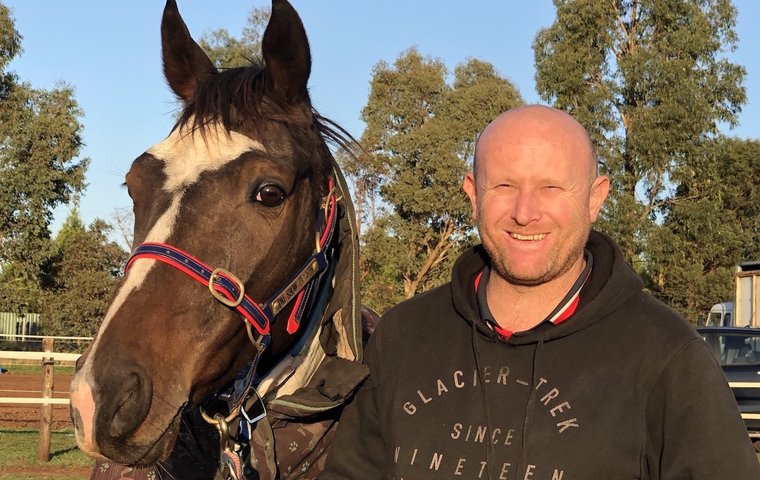 Runner-up. There is about that word something more than just a simple indication of defeat.

There can be a hint of comedy about finishing last. Someone has to, after all. Last. Aw, shucks. Finish eighth, and you can't complain. Beaten fair and square. You shrug and move on. Fourth, even. Third, too - look, it wasn't meant to be. But to be runner-up carries the implication that, if some small thing had been different, some marginal moment going the other way, then the result - the w0rld - would have been different too. And in this way one eats one's heart out in the small hours.
There is only one Epsom Derby, and only one chance to win it. Blink under the cold, steady gaze of history and you'll miss it. Most sporting occasions offer the possibility of redemption for the defeated; there's always next year, next time. But not the Derby. The race takes roughly two and a half minutes to play out and the difference between winning and finishing second is as absolute as the difference between black and white.
Of course, there are exceptions. The great champion Dancing Brave was not defined by his second placing at Epsom, neither was El Gran Senor, nor yet Ballymoss, Rheingold, Sakhee and Hawk Wing. But the old saw holds up in most years: no-one remembers who comes second.
After all, do you remember U.S. Army Ranger?
Four years ago, U.S. Army Ranger was the favourite to win the Derby. Of all the 3-year-old colts that year, he was considered the 'one most likely'. He had everything going for him. He had run twice and won twice; he was the first choice among five runners trained by the peerless Aidan O'Brien, booked for graduation summa cum laude from the Ballydoyle academy.
He was a son of the perennial champion sire Galileo, himself winner of the Derby. His dam, Moonstone, won the Irish Oaks. Her sire Dalakhani won the French Derby, as did his sire Darshaan before him. Darshaan was by Derby winner Shirley Heights, son of another Derby winner in Mill Reef. It was the family business. What else could this dark bay colt with a wild splash of white on his face be but a Derby winner too?
What else indeed? We would have the chance to find out, for U.S. Army Ranger could finish only runner-up to Harzand, beaten a length and a half. Well, that's racing. He would be winning again soon, no doubt. But almost four years have passed, and he hasn't.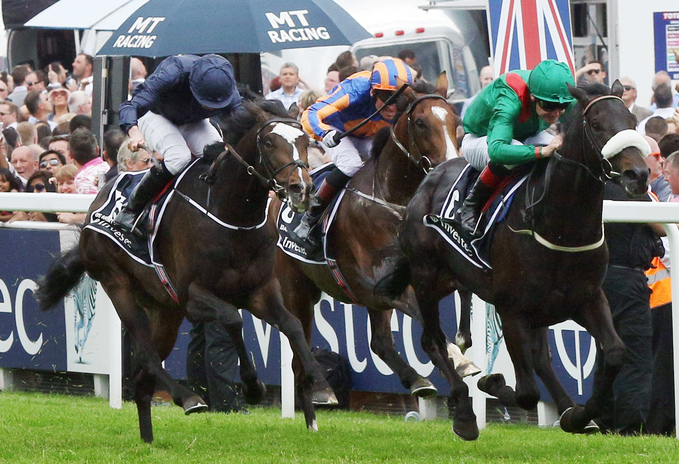 After the Derby, his form dropped away as quickly and irrevocably as if it had been pushed out of a window on the 13th floor - comfortably vanquished in lesser contests, totally eclipsed in top-rank affairs, not good enough even among the hurdlers and handicappers in the eccentrically long-distance Queen Alexandra Stakes at Royal Ascot.
U.S. Army Ranger fell headlong, changed trainers, changed owners, changed hemispheres, changed from a colt to a gelding, none of these alterations arresting his descent. Perhaps there was more than a grain of truth in the recent tweet from leading pundit Jim McGrath, which declared that he was 'probably the most ungenuine horse Aidan has trained'.
But, just as the impact of rock bottom seemed inevitable, the ground almost rising up to meet him, a soft landing appeared in the unlikely form of Aaron Peterson, a rookie trainer with four horses on a farm in the Australian racecourse town of Ballarat, 70 miles north-west of Melbourne.
Looking for a nice horse
"I was looking for another horse," says Peterson, 38, son of former jockey and trainer Allan Peterson. "I grew up in the jockeys' room with Dad, was his assistant for several years, did a bit of pre-training for [major owner] Lloyd Williams. Been around horses all my life.
"I always wanted to be a trainer in my own right one day. Then I met Rebecca, who's now my fiancee, and moved to Ballarat for love. We've got a little farm around the corner from the racecourse, work the horses on the track, we're improving our facilities bit by bit.
"So, as I say, I was looking for a horse. I sent Lloyd Williams and his son Nick a message asking whether they might have any horses on the market, and they did, and one of them was U.S. Army Ranger. I paid AU$27,000 for him last December."
That's about US$18,000, about £14,000, about €16,000. It's not a lot for a Derby runner-up.
Galileo's stud fee is private, but that sort of money wouldn't buy you a dirty look from the great stallion, let alone anything more intimate. But for a 7-year-old gelding who hadn't won for more than three years, who had lost 17 races in a row, it seems like a fair price. Peterson didn't look his gift horse in the mouth; there was nothing wrong with that part of him. The problems lay elsewhere.
"Yeah, obviously he has problems," says Peterson, who had his first runners in 2017 and his first winner in June 2018. "We discovered he has a kissing spine, where the vertebrae touch and cause great discomfort. He also has issues with his pelvis.
"We're treating his spine. He's doing a lot of dressage work. We're trying to change his action, the way he moves his body, trying to strengthen his back. It's an ongoing process. You think he's right, then he'll take a bad step and you're back to square one. But he's getting there."
After so long in the wilderness, U.S. Army Ranger could have been forgiven for a distinct lack of enthusiasm. Yet, when Peterson worked him one bright Ballarat morning, he found that the flesh might have been weak but the spirit was still willing.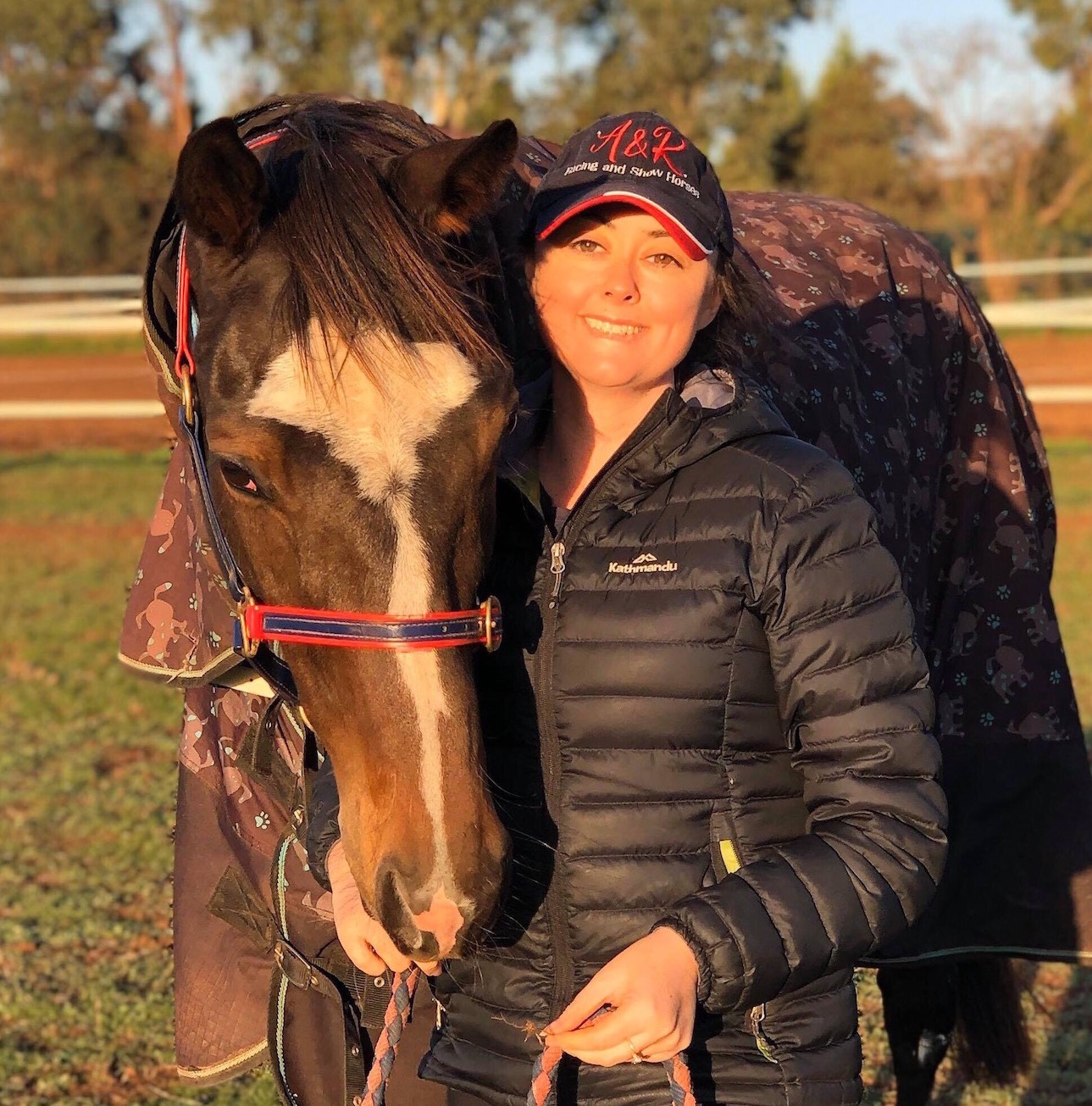 "He's still got it. What made him a good horse once is still in him. He covers the ground beautifully, there's a big engine there, and he has the zest for racing.
"If he comes back to half of what he was, he'll do well down here. Mind you, he's showing it in training but it hasn't come together for him on the track yet. It's a learning curve for him and me."
U.S. Army Ranger made his debut for Peterson in a minor contest at Mornington racecourse, south of Melbourne, in March, and finished last of ten. "It was a good run, he was only beaten seven lengths, and he wasn't quite ready to go the full 2,000 metres."
Two weeks later he finished down the field at Caulfield - "He lost a shoe" - and a week after that was well beaten at little Stawell, a country track west of Ballarat. The evidence of these three outings, all at a mile and a quarter, is not hugely encouraging, but Peterson is not discouraged.
"That third run was too quick after the previous effort. I'm still learning about him, we're still trying to improve him physically, and he's very hard to place off his rating [78]. We ran him in blinkers last time, he's a bit too fierce right now, tries to run through his bridle.
"On what he shows in the morning, he has the ability for the metropolitan tracks, but I need to see it happen on raceday before making any plans. Rebecca and I are working on him all the time and there might be a race for him at Ballarat [soon]. He'll stay further and he could be just the type for those country cup races, y'know."
Future assured
Let's go back to Harzand, who won the Derby that U.S. Army Ranger was favourite to win. Harzand won the Irish Derby on his next start, then ran poorly twice before being retired to Gilltown Stud, in Ireland, where he stands at €8,000. He will have his first runners this year. He'll always be a Derby winner, his status inviolate, he'll always have that cachet, that insulation against the cold wind of change. He's a made man. Nothing can touch him now.
The horse he beat at Epsom is half a world away, in a different world, still grafting for a living. It is probably just as well that U.S. Army Ranger does not, in the small hours, with the Southern Cross twinkling down upon him, reflect on the randomness of the events that have brought him to where he is now. But, if he doesn't think about the past, he certainly doesn't have to worry about the future.
"Y'know, he'd make a good hurdler," adds Peterson. "He has the perfect profile, he jumps really well. That's a possibility if it doesn't go right on the flat.
"And, if it doesn't work out at all, he'll be fine. Rebecca works at rehoming racehorses with Racing Victoria, so we'll re-educate him and find him a good home. He's a good-looking horse, a very flashy mover, would make someone a lovely eventer. He'll have a good life."
U.S. Army Ranger was runner-up in the Derby, beaten a length and a half. That's about 12 feet. At a full gallop, that takes around 0.3sec.
If he had covered the mile and a half at Epsom just half a second faster . . . but he didn't. He was runner-up. And that has made all the difference.