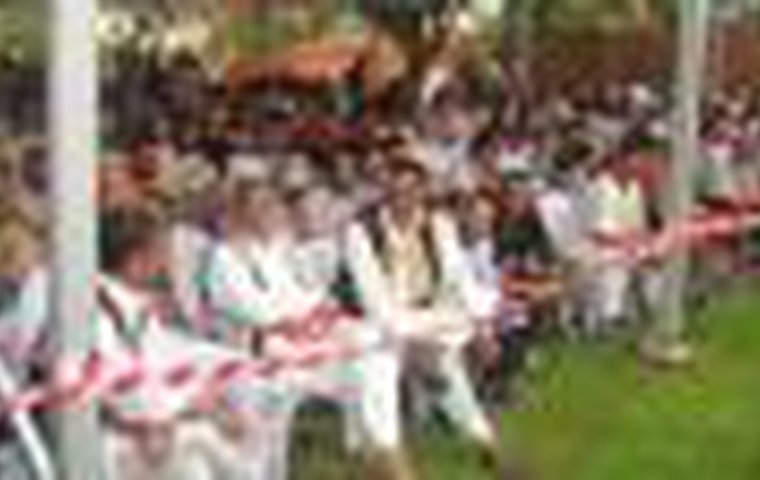 Just three years ago, Libya was in the midst of a bloody revolution. Yet even as civil war raged, and the world watched with bated breath, the first pages of a remarkable horse racing story were quietly being written close to the battle zones. Lissa Oliver reports.

Read part 2 on the $80,000-plus per race to be offered at Libyan Breeders' Cup
-------------
Given horse racing's long and illustrious history, it is rare that we are privileged to witness the birth of a new racing nation. And in the incredible case of Libya, we will soon be able to witness it literally – thanks to an intrepid film-maker who has had cameras on the process right from the start, chronicling a nation rebuilding itself through its love of the horse.
A lot has changed in the three years since Colonel Gaddafi was overthrown. The inherent Thoroughbred industry that he suppressed almost instantly sprang back into life. Thoroughbred breeders are battlers and survivors, and none more so than in Libya.
Although the first stud book in the North African state was established in 1959 and was then devoted only to Arabian horses, Thoroughbreds have been popular since the early 1960s. When Gaddafi came to power in 1969, the stud book was removed from the control of the Ministry of Agriculture, and in 1972, it was given to the military under a separate committee.
The burgeoning industry was effectively strangled and destroyed, but 10 years ago a handful of breeders began to attend auctions abroad and import horses from, among other places, Great Britain, United States, Latin America, and Australia. The first Thoroughbred auction, with a mixed catalogue of yearlings, horses in training, and breeding stock, was necessarily a low-key affair staged by brothers Dr. Amad and Radwan Al Shaab at their Al Shaab Stud on the outskirts of Tripoli, the Libyan capital, in 2008. Auctions have been held each April and October since, although 2011 was a blank year because of the war.
As the reintroduction of Thoroughbreds grew, unofficial race meetings began to take place.
However, the gradual reintroduction of the Thoroughbred industry has met with its own battles. The auctions and race meetings were curtailed during the revolution, but there are also those who believe that asking a covering fee for a stallion is against religious laws. Traditionally, a bag of barley should be exchanged in return for a cover, but Dr. Amad Al Shaab is quick to point out that this is neither fair nor reasonable in the bloodstock world. Nevertheless, as a result he, along with other co-founders and members of the Libyan Thoroughbred Breeders' Association, have received many death threats, as well as threats to their families, farms, and horses.
In 2011, when the war prevented the auctions and races being held, Al Shaab Stud lost 35 horses to the military, never to be traced. Elsewhere, farms were hit during air strikes, and valuable Thoroughbred imports died. And yet, just two weeks after the death of Gaddafi, the Libyan Horsemen's Association, chaired by Dr. Amad Al Shaab, was formed and very soon boasted 3,000 members. When the first race meeting since the war was held later that same year, the association's members donated the prize money.
On Oct. 13, 2012, the Mixed Thoroughbred Sales resumed, and already the Al Shaab brothers had been busy re-investing at Tattersalls December and July Sales in Newmarket. Many of their British purchases were offered at cost at the Libyan auction, providing an opportunity for Libyan breeders to purchase quality imports without the difficulties and expense of travelling themselves.
The horses fetched from Britain by the Al Shaab brothers had faced a 36-hour journey by horsebox, ferry, and plane at a cost of approximately €6,000 ($8,240) per horse. As an additional thank you to the horse industry community, "for the freedom they have given us," Al Shaab Stud offered a free cover to all who had lost a family member during the war.
It was while filming a war-related documentary in Tripoli, with gunfire sounding from the street outside her hotel, that Sylvia Stevens of London-based Faction Films, leading makers of international documentaries, read of a "high-end Thoroughbred horse auction" to be held nearby.
"Reading about thousands of dollars changing hands for a horse, with the sound of gunfire outside, was just crazy," Stevens recalled. "So of course I had to go and find out more about it."
Since Stevens does not come from an equine background and has no previous knowledge of horse racing, she brings a further unique element to this unfolding story, one of wide-eyed wonderment at a world we take for granted. She presents the story looking in from the outside and at once makes it accessible to those of us who live this life on a daily basis and to those who never imagined such a life could exist.
"I wanted to allow people to see the rebuilding of a country from the Libyan point of view," Stevens said of A Stud In Libya. "It's a film about horses and the country rebuilding itself through its passion for the horse, and the characters involved."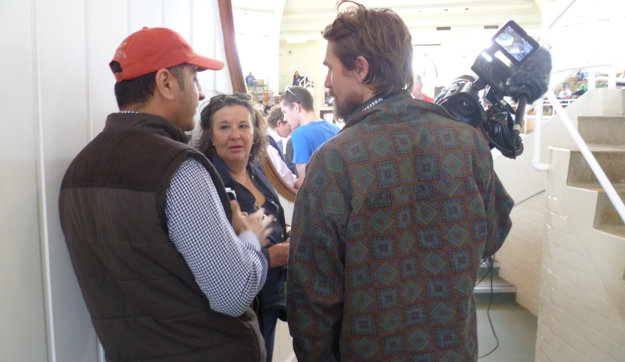 Among those characters is racehorse trainer and skilled equine behaviourist Malak Ramadan. The outspoken Ramadan is unflinching in the fight to end outdated methods of training by educating all Libyan horsemen in progressive modern horsemanship. Ramadan - a glamorous young woman, bare-headed, bare-armed and very much in charge - also challenges western perceptions of Libyan culture. Horses unite people like no other animal and the Libyan Thoroughbred is certainly playing a healing role. As Ramadan revealed to Stevens: "Horses are great for people with trauma, those who suffer from post-traumatic stress. The horse can help them to connect again, to move forward, and rejoin society."
---
Tomorrow: $80,000-plus per race to be offered at Libyan Breeders' Cup