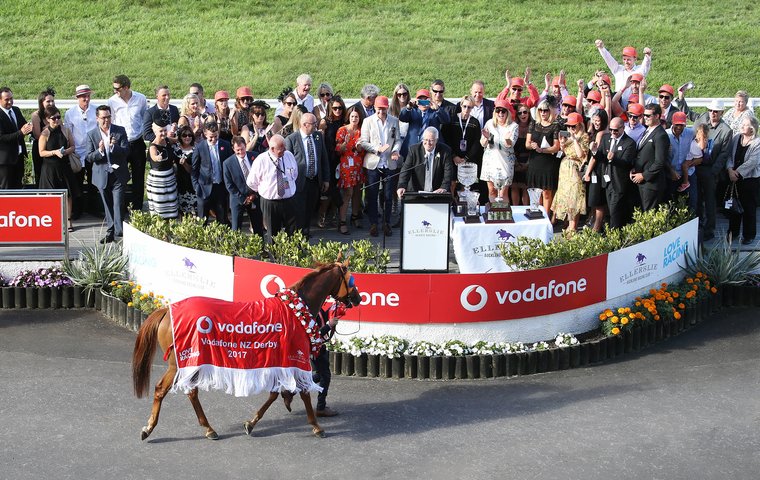 Another chapter will be added to a remarkable story when 2017 New Zealand Derby winner Gingernuts tackles the G1 Rosehill Guineas in Sydney this weekend.

One of the lingering images from that Derby victory earlier this month was the massive support team invading the Ellerslie birdcage, resplendent in their orange "G Nuts" caps, as their pride and joy returned to the winners' enclosure.
Front and centre among the throng was Blair Alexander, one of the prime movers in assembling the 42-strong contingent who share in the ownership of the Iffraaj 3-year-old as the Te Akau Gingernuts Syndicate.
Although Alexander is no stranger to success with Thoroughbred ownership through his involvement with leading galloper Hasselhoof, he does admit the journey to date with their chestnut pride and joy is something right out of a fairytale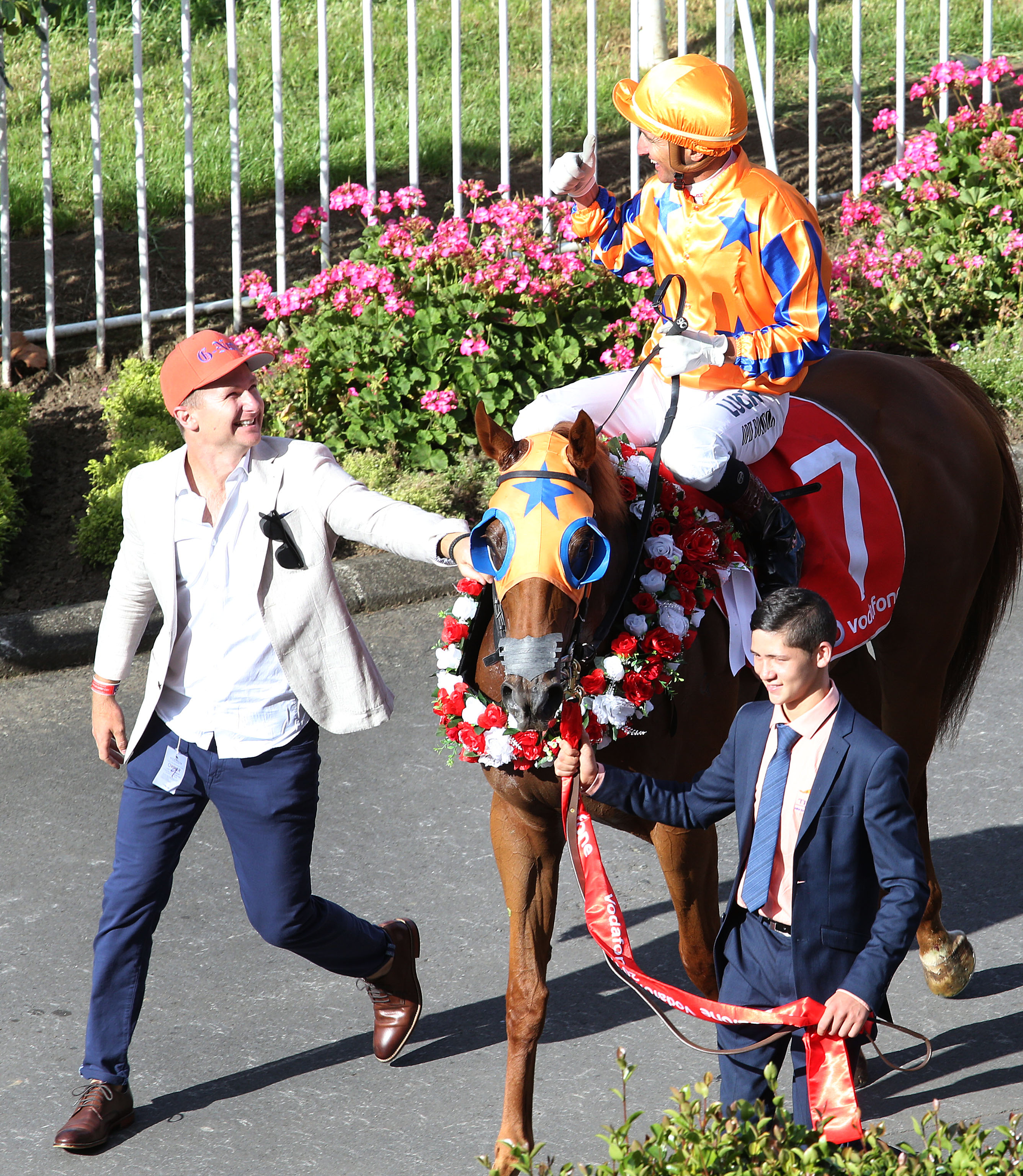 "It's just amazing and really quite special," he enthused. "The last few weeks have been a little bit of a blur as everything about and around the horse has just taken off. I know for a number of the syndicate it has been a whirlwind of activity and certainly far in excess of our wildest expectations."
The Gingernuts story started in late November 2015, when Alexander got a call from Te Akau Racing boss David Ellis.
"David rang and said he had bought a horse at the Ready To Run Sale at Karaka which might be a good one to get a bunch of people together to race and was I interested," he explained.
Affordable level
"When he told me he paid $42,500 for him, I thought that would be a great way for a whole bunch of new people to get involved at an affordable level. I had had plenty of interest in racing from my work colleagues through the success of Hasselhoof so I sent out a bunch of emails and made some calls and it took off from there."
Alexander works at the Auckland office of FCB New Zealand, a well-known player in the advertising and marketing world, and he soon had a group ready to take the plunge into horse ownership. "I think in the end through friends of friends and a few people from a couple of other advertising agencies we know, our group has just on 72.5 percent of the horse," he noted.
"The remainder are some of Te Akau's clients and other interested people, so all in all, with partners included, there are 42 of us involved. The majority are first-time owners, along with a couple of regulars, including one guy who has got back into the game after not being involved for over a decade.
"What has happened is just great for racing as these people are having the time of their lives and have achieved far beyond what we had hoped when first setting the syndicate up."
Managing growing expectations is one of Alexander's latest tasks and he has been quick to point out to the new entrants the significance of what has taken place to date. "I think one of the main messages we tried to give to people in the aftermath of the Derby win was just what a feat it took to be standing there as the victor," he said.
"David had been trying for over 30 years to get a Derby winner, and here we were doing it with our first horse. I think it really hit home when they saw the emotion from David and [trainer] Stephen [Autridge] after the race."
Dress rehearsal
Having thoroughly celebrated their good fortune, it is now onwards and upwards for the team as they look forward to Saturday's Rosehill Guineas. "I'm heading across to Rosehill with another couple of people from the syndicate, but I think most of the rest will be gathering somewhere around a television to cheer him on," said Alexander.
"With the rain about in Sydney, we think he should be well suited this weekend, so there is a degree of confidence. You just don't know how he will measure up to the good Aussie 3-year-olds, so the nerves are there. However, he is fit and well and ready to go.
"Even though it's a Group 1 race, this is his dress rehearsal for the big one, the Australian Derby on the 1st of April. Provided he goes well on Saturday, I know there will be a large group booked to fly over to cheer for him on Derby day."
With their orange caps proudly bearing the moniker 'he's got the bickies', another Derby victory could well ignite a birdcage invasion to match the greatest celebrations of all time.