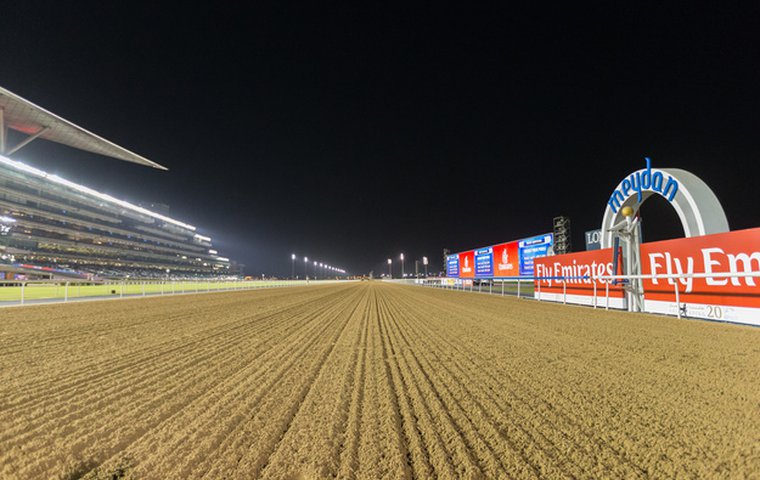 For trainer Seth Benzel, assembling a team of horses to compete at the Dubai World Cup Carnival has been a particularly hard sell.

The project looked promising in December, when Benzel nominated eight horses that were accepted by the carnival organisers. One month on and Benzel is resigned to not making the trip at all.
"I wish I had better news," Benzel said from his base in Saratoga, "but the owners called me one by one to say they didn't want to pull the trigger. The initial response was good, but when it came to actually getting the plane together, they preferred to stay at home."
It was an ambitious aspiration. Benzel spent much of the last six months targeting horses with suitable racing profiles for the programme of 10 weekly meets ahead of the $29 million Dubai World Cup night on March 28.
He came up with horses like G1 Cigar Mile Handicap winner Private Zone, and the Ken McPeek-trained 2012 Travers Stakes winner Golden Ticket. In each case, Benzel gained owner and trainer consent to nominate the horses - who would join him in Dubai and run in his name for the duration of the carnival - but none would ultimately pursue the option.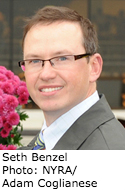 "Although purses in Dubai are healthy, there are plenty of opportunities for good horses here in the U.S.," Benzel said. "A trip to Dubai has to be personal goal. Owners must have the desire to want to do something different."
The news will generate disappointment at the Dubai Racing Club, which hosts the carnival. The laying of a new dirt track to replace the synthetic Tapeta surface at Meydan Racecourse has proved insufficient incentive – although some American participation on World Cup night seems assured.
Benzel was responsible for eight of the 11 American horses nominated in December. And with trainer Graham Motion having turned over his two, Beyond Empire and Horsted Keynes, to British trainer David Simcock, the sole remaining American nominee is Dimension, from Conor Murphy's barn.
Benzel has been a rare American presence at the carnival. He saddled Dux Scholar to claim the $100,000 winner's prize in a handicap in 2013, and returned last year with Zee Bros, who earned $40,000 in finishing sixth in the G1 Golden Shaheen on World Cup night.
While he acknowledged that healthy purses at home tempered American enthusiasm to race in Dubai, his familiarity with the carnival scene convinced him there were rich pickings to be had in this year's programme of dirt races. "Listed stakes horses would do well," he said, "and I have no doubt that allowance horses with back class would have had success in Dubai. They were the kind of horses we targeted."
Such opportunities have arisen because very few other nations stage racing on dirt. Competition in the carnival's dirt races was always likely to be thin in consequence, and the point was amplified at Meydan's opening meet on Jan. 8.
The feature race was the $250,000 G2 Maktoum Challenge (Round 1) over one mile on dirt. It was won by Surfer, a gelded 6-year-old by Distorted Humor whose previous best saw him win a Listed race in Dubai on his previous start.
After no more than honest fractions, Surfer completed the last two furlongs in a pedestrian 26 seconds, yet nothing could close him down at the finish. He was chased home by Frankiefourfingers, a Listed-placed, ex-French runner who bankrolled $40,000.
Favourite for the race was Godolphin's Outstrip, winner of the 2013 Breeders' Cup Juvenile Turf, but with no previous racing experience on dirt. He trailed throughout in finishing 11th, more than 20 lengths behind Surfer.
The carnival's more valuable dirt races will invariably feature runners from Sheikh Mohammed's powerful Godolphin stable. Yet, with so few having previously raced on dirt, many are likely to struggle.
Another powerful carnival stable is that of the South African trainer Mike de Kock. But he, too, has few proven dirt runners in his 44-strong string. So much so that when de Kock loosed seven turf horses in dirt races at the opening meet, none could finish in the first six.
This chastening experience prompted de Kock to rule out running his proven turf horses in dirt races. And, with the large European contingent also preferring the lure of the carnival's turf races, those on dirt are essentially contested by the local horse population. Opportunity abounds.
Total purses at the opening six-race meet totalled $860,000, with prize-money paid down to sixth place in all carnival races. Three of the six races were run on dirt; of the seven scheduled races at the second meet tomorrow (Thursday, Jan. 15), five will be run on dirt.
The Dubai Racing Club also has a package of incentives aimed at attracting horses from beyond Dubai. Every shipper that runs in two carnival races has its full travel costs reimbursed, although to qualify, horses must fly to Dubai in chartered cargoes of three. There are also no stabling costs for the duration.
This alignment of favourable circumstances is what prompted Benzel to target the carnival. He is not giving up. "We dealt with every possible angle in asking [U.S.] trainers to pair up and have a carnival presence with us," he said.
"It's disappointing it didn't work out. I'm sure we'd have had success, especially on the new dirt surface, but we have re-examined it and are taking a different approach next year. We are setting up partnership groups to buy our own horses to take out there."
Benzel also highlighted the opportunity to sell horses on to local trainers in Dubai, many of whom train for junior members of the Maktoum family. "We see it as a good business opportunity as well as an adventure," he said. "Anyone who has been to Dubai and seen the show will know they couldn't have a better racing experience."
In the meantime, Benzel can only watch from afar and wonder what might have been. Purses take a quantum leap next month when they average out at $1 million per meet on each of five scheduled nights.
Conversely, the standard in the valuable sequence of dirt races is likely to taper away as more and more turf horses withdraw from the fray. For any owner with a decent dirt horse, Meydan in February is paved with gold.