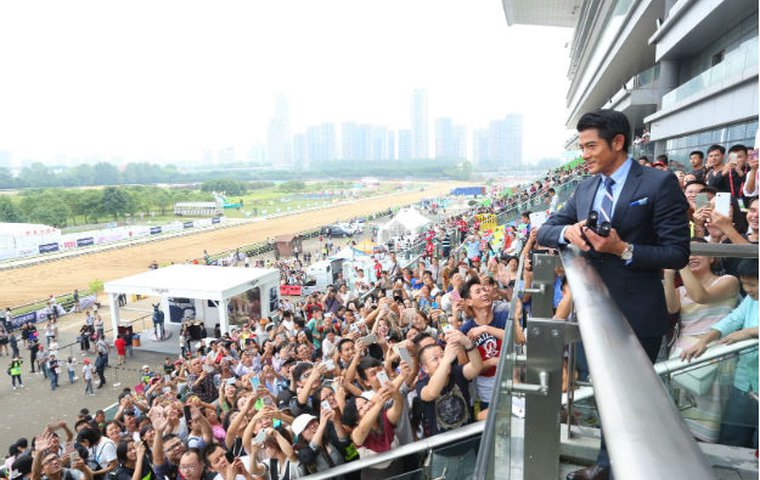 Racing people are generally cynical. It isn't necessarily a congenital disposition, although the sport may attract cynics because of its nature. It's a learned response. Anyone who doesn't know the sport contains more disappointments than glorious triumphs hasn't been following the story.

Most horses disappoint. It's a fact of life. Most trainers and jockeys, however promising, flatter to deceive. And, as for projects, well, how many can you name whose projected crocks of gold didn't turn out a crock of something else?
Racing people also hate to seem gullible. Gullibility is for the guys at the windows who listen to every tip - and those who bet horses because they've got the same name as their cat. So, whenever they hear of a scheme that sounds even vaguely hard to comprehend, they move into default mode and just wait for the inevitable fold.
The China Horse Club is a case in point. When you can't quite see how a project stays in the air, doesn't that mean it's bound to crash?
Here was a scheme designed to harness China's new wealth for the benefit of those fortunate few who possessed it, for charitable works that would win the approval of the Chinese government and for the fun of its members too. But there seemed giant problems - design faults if you like - the biggest being the Chinese state's refusal to allow betting, the sine qua non of racing in almost every other country. How was it ever going to get off the ground?
Never mind that people used to think the same of aeroplanes. You could tell by looking at it that the idea had no wings. And that's without even recalling the great cull of Thoroughbreds that took place nine years ago when a hostile government simply took all the racehorses outside and massacred them to show its disapproval of the sport as a whole.
But the sceptics didn't take account of human ingenuity.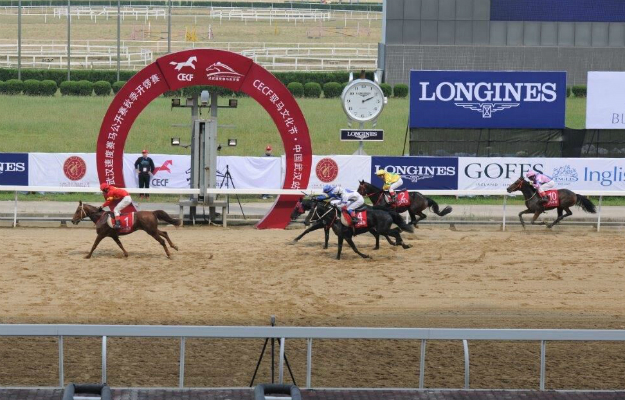 The new plan involved racing not just in China, where there was no obvious likelihood of an imminent change of heart on the betting prohibition. It was designed to appeal to the new rich, who like new rich everywhere want to show off their wealth, and what better way to do that, they were told, than by the traditional occidental method of owning racehorses? The cynics didn't take account either of the appetite for racing in the world's most populous country, a country that has either just overtaken or is about to overtake the U.S.A. (it depends which set of figures you choose to believe) as the one with the largest number of U.S. dollar billionaires.
Racing people are no different from other people too in believing what they want to believe. Surely the idea of persuading enough Chinese mainland billionaires that a glamorous future lies before them on the racing circuits of the world is too grandiose to have a chance of success? Where's the engine? That can't fly. But the fact is that the engine is an individual, Teo Ah Khing, the Harvard-educated Chinese Malaysian who conceived, founded and chairs the CHC. It's probably fair to say the concept wouldn't go anywhere without the flair and charisma of someone like him, but the organisation does possess such an individual and flying is what it's doing.
Well then, say the cynics, what about China's economic dip that saw 40 per cent knocked off the value of shares last summer? Teo, a man whose default facial expression is an expansive beam, is adamant: "Not one of my members has come to me and said they lost money in that period." This claim may seem improbable until you consider that it was China's new middle class who took the biggest hits.
On September 19 this year at Wuhan, one of many Chinese cities that are bigger than London but about which few in the West have actually heard of, Teo and the CHC hosted its third annual racing gala. Aha! cry the cynics, we heard about the first one at Hohhot in Inner Mongolia. Notsohotso, are we right?
Well yes, the 2013 meeting did suffer from adverse weather and organisational difficulties that may have left it some way short of the standards those familiar with, say, the Hong Kong Jockey Club may have come to expect. But it was the first, and first attempts have teething problems. The second, at Nine Dragons Hill Polo Club, near Shanghai, in October 2014, was considerably more efficient and with a dash of elegant, if rather rural, flamboyance about it too.
Racecourse would stand comparison with Keeneland
The third, in Wuhan, looked and worked very much like a proper race meeting. Held at what is a large and purpose-built racecourse that would stand comparison in terms of size and facilities with – well with Keeneland, to use a topical example - it looked and felt like a real race meeting.
Only 13,000 occupied the stands, which had capacity for at least 50,000, and a fair number of them may well have come to see Longines "ambassador" Aaron Kwok, a towering figure in Asian popular music (Cantopop). But the 13,000 seemed to enjoy themselves thoroughly, even without any betting, as did the 1,000 or so CHC members (full membership costs over U.S. $1.25 million) who got the VIP treatment in the grandstand restaurants.
Owners returning with cups to wave to Wuhan's Shangri La hotel, where all the posh people (and journos) were accommodated, reacted to victory with jubilation just like owners everywhere.
Grandees from around the racing world were in attendance too. At a gala evening in a huge civic centre, guests were entertained with fashion shows, dance troupes, Shaolin monks who could not only fight like Bruce Lee but could also stand on one hand with their legs tied in a reef knot behind their necks, and a cleverly calculated "awards ceremony", at which the IFHA's Louis Romanet received one for "lifetime achievement" and Qatar's youthful Sheikh Fahad one as "entrepreneur of the year".
This was complemented by awards to young Chinese horse people, male and female, some of whose whole families were invited onto the stage, where they seemed close to exploding with happiness and pride. There were fireworks, bands and almost limitless quantities of alcohol.
Ah, say the cynics, but that's all flash: a show put on for the public image. Well yes, but it worked; and it was as grand an event as any laid on by racing jurisdictions anywhere around the world.
Okay, say the cynics, where's the bottom line? How are these guys doing on the track, not the no-betting ones in China - like this one, where we understand that Teo didn't run many of the Club's best Chinese-trained horses to give the other 127 (yes 127) horse clubs in China that follow similar ownership models a chance to compete? How do they do in the real racing world? Anything to show for all this razzle dazzle?
CHC's first American winner comes at Santa Anita
The CHC went into international business in 2013. Its first winner came almost immediately. Its first G1 winner was Tropaios in that year's Singapore Gold Cup.
Everyone has heard now of the winner of the 2014 Derby at Epsom, the Aidan O'Brien-trained, Australia. Coolmore, a strong supporter of the CHC, does not give away shares in potential champions to just anyone, as it did in Australia to Teo.
Recently the CHC had its 100th winner worldwide. Earlier this month, Johannes Vermeer, owned like Australia (the horse) by the usual Coolmore team plus Teo, won the G1 Grand Criterium at Saint-Cloud (following his second in the G1 Racing Post Trophy).
Last month the CHC had its first American winner, when Beat The Drum, one of three ex-Coolmore horses sent to be trained in the U.S.A. after having raced successfully in China, won at Santa Anita. It was not a big race, but it was significant.
Also in October, the CHC's Dissident, a four-time G1 winner, was crowned Australia's Horse of the Year.
The CHC is now a consistently big buyer at horse sales worldwide. At Tattersalls in October, it spent £12.3 million. Among its partners in purchasing is now Sheikh Fahad.
Members will this winter be able to enjoy their own private resort, Alpina, in the Swiss Alps. Their horse farm/resort in rural New South Wales is already open to provide them with the "lifestyle" transformations CHC has promised.
The cynics, of course, will continue to find reasons to doubt. Perhaps the recent cancellation of the Hong Kong Jockey Club's projected meeting at Chengdu will be seen as a setback. But, if it was a setback for anyone, it was a setback for the HKJC; and in any case there is no reason to suppose that the equine flu outbreak that was the official cause of that cancellation was anything but the real reason.
Cynicism is always good fun. It allows the cynic to seem wiser than your average mug, and there's always the possibility that something will go wrong, that will enable him to say 'told you, but you wouldn't listen would you?'. But so far, as far as the China Horse Club is concerned, it really does look as though this time the cynics have got themselves a rather bad bet.