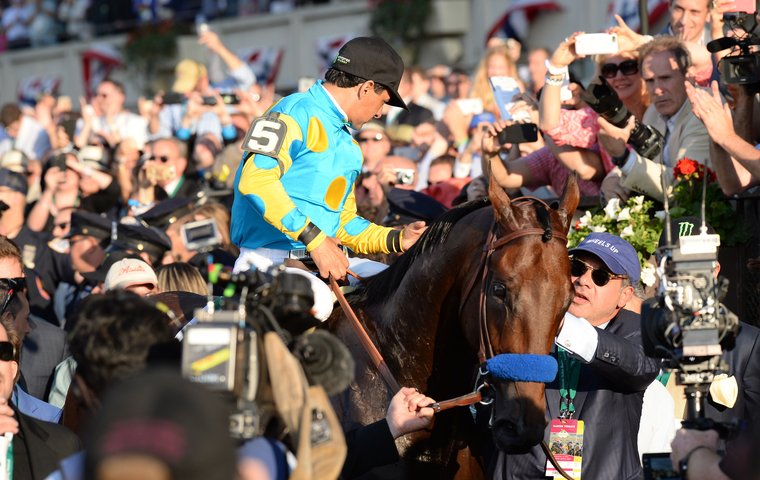 Leading owner Barry Irwin created quite a stir with his call here last week for U.S. racing to change the Triple Crown schedule.

He wouldn't have suggested tampering with the great institution if it hadn't been for the coronavirus crisis, he said, but the current situation provided a "unique opportunity to take a sober look at our equine product, our races and our race schedule to redesign a Triple Crown that is better suited to what we have available to deal with".
The boss of Team Valor International, owner of 2011 Kentucky Derby winner Animal Kingdom, proposed this possible revised program:
KENTUCKY DERBY The first Saturday in June.
PREAKNESS STAKES The first Saturday in July.
BELMONT STAKES The first Saturday in August.
The reactions came thick and fast, with many agreeing - and many taking a different view.
So what do you think? Does Irwin have a point? Should America "take advantage of this temporary break in the action and reinvent our Triple Crown for the betterment of the athletes and the people who love them"? Or is the format of the Triple Crown tailored perfectly, a sacred foundation that could never be improved upon?
Cast your vote in the panel below - clicking on the choice that best sums up your view.