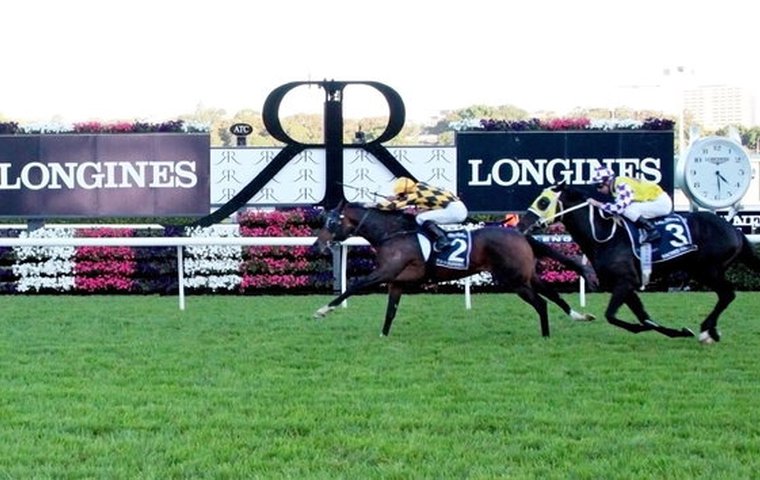 On April 12 and 19, Sydney's Randwick Racecourse hosted the inaugural edition of The Championships. An initiative of Racing New South Wales hosted by the Australian Turf Club, the two-day event featured 10 races across the two Saturdays with more than AU$18 million ($16.8 million) in prize money offered. Hong Kong-based Australian journalist Michael Cox previously explored the aspirations for, and the difficulties confronting, the first year of the event. Today, he recaps the first year.

Even though The Championships boasted more than AU $18 million (US $16.7 million) in prize money, there were already plenty of questions about the event's sustainability before they concluded at Sydney's Royal Randwick Racecourse last weekend. So what of the future of Sydney's remodeled autumn carnival?
It could be easily argued that the two most significant events regarding the future of The Championships - Australia's newfangled festival of racing - occurred outside the two days of actual racing.
The first event was undoubtedly a positive and came when an unfancied, internationally-trained runner won a million dollar race two weeks prior to The Championships, but boosting hope of future foreign involvement during it. The second event was a decidedly negative one: The carnival's primary political supporter unceremoniously removed from power – seemingly undermining the event's long-term, or maybe even short-term, financial sustainability.
When Irish sprinter-miler Gordon Lord Byron stormed to victory in the G1 George Ryder Stakes at Rosehill Gardens Racecourse, Racing New South Wales (Racing NSW) and Australian Turf Club (ATC) officials may have cheered loudest. It mattered little that two weeks later the gelding found his actual "aim," the AU $2.5 million TJ Smith Stakes on day one of The Championships, too sharp, and finished unplaced behind emerging superstar Lankan Rupee. Gordon Lord Byron had shown the way for other overseas raiders: it could be done. Just two horses had headed down under – and Gordon Lord Byron proved horses can travel to Sydney, despite the arduous quarantine requirements Australia exacts on its equine visitors, and succeed.
But in the week between day one and day two of The Championships, New South Wales Premier Barry O'Farrell announced his sudden and shock resignation – a public corruption inquiry uncovering the fact he had received a gift – a bottle of red wine – from a lobbyist, and later lied about it under oath. So what did a politician's downfall have to do with racing? O'Farrell was a driving force in delivering AU $10 million (US $9.3 million) worth of funding - a one-off injection to be considered on a year-by-year basis - that made the carnival revamp and huge prize money increases possible.
So, while Gordon Lord Byron's trainer Tom Hogan may well be proclaimed a "pioneer" by organizers and opened the eyes of those in the northern hemisphere to the riches on offer in Sydney – will there even be a race meeting of the same magnitude next season? Especially given that it was made possible by a one-off grant and O'Farrell is now gone.
"It is a set back, there's no doubt about that, because Barry was a strong supporter. He was part of the team that put this together and now we have lost him," said Racing NSW boss Peter V'Landys after day two. "We had a crowd of 25,000-plus people here today, and more than 35 percent rise in betting turnover up against the same day last year – it speaks for itself. It was a resounding success."
Questions of whether the carnival's exorbitant prize money levels were sustainable already swirled before O'Farrell's sudden departure – but V'Landys stressed the money wasn't simply a "hand-out." He said Racing NSW had leveraged the state government for the money, using the fact they take more from racing than any other jurisdiction within Australia.
"Of the 16 cents that comes out of every dollar bet here - four cents goes to state government," he said. "It is two cents everywhere else, and if we had the same share as Victoria, we would get an extra AU $100 million (US $93 million) per year. So we weren't asking for a handout - we just wanted a fair go and the same share of revenue as any other Australian jurisdiction."
The fact organisers had less than four months to cobble together plans for The Championships didn't help when it came to trying to sell foreigners on a trip down under, and a quarantine arrangement that saw visitors forced to spend the majority of their time in a facility nearly 1,000 kilometers (621 miles) away was obviously a bridge too far for most.
The ATC's racing manager Matt Rudolph said Gordon Lord Byron would do for Sydney "what Vintage Crop did for European horses in the Melbourne Cup, and what Choisir did for Australian sprinters at Royal Ascot." But if the Irish-trained runner's feel good triumph wasn't enough though, next year officials are promising a new quarantine facility, located much closer to Randwick, at a regional racecourse just outside of Sydney.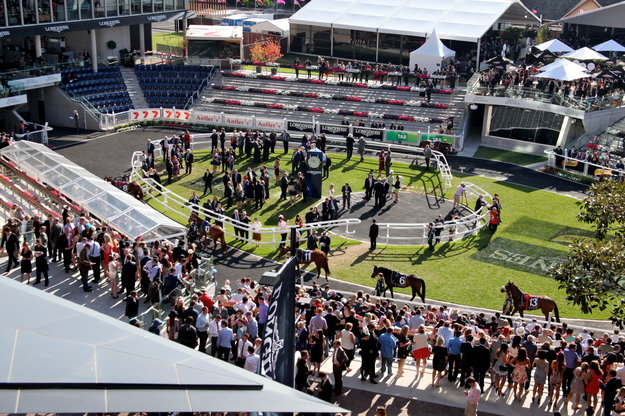 The job of attracting visitors is that of the ATC's Ian McKay, and he says not only will the new facility make his job easier, but also the proposed move forward by a week to help fit the meetings more comfortably into an increasingly packed schedule.
"Our calendar already fits well with Japan, but we'd like to feed into Hong Kong's Queen Elizabeth II Cup and Champions Mile," McKay said. "We think if we can move a week forward that becomes more feasible for horses wanting to go to Hong Kong and Singapore."
Gordon Lord Byron isn't actually typical of either of the types of horses officials seem to be aiming to attract – they have earmarked Asian-trained sprinter-milers, and want to encourage European stayers to extend their trips through the summer after Melbourne Cup campaigns.
"We want them to camp here," McKay said. "We want horses to come and campaign here - it is pretty clear, it is much more appealing to Australian punters to see horses come and have a run here first before their major target. We got enough of a good vibe from the Japanese when we visited them in October, that given time, they will come - and they will come with Group One horses."
On day two Racing NSW Chairman John Messara had reason to celebrate when the horse his stud farm purchased last year, It's A Dundeel, won the world's richest 2,000 metere turf race - the AU $4 million Queen Elizabeth Stakes. While Sydney's man of the moment, record-breaking young trainer Chris Waller – stole the show on day one, producing the first four across the line in what had become the world's richest mile race, the AU $3 million Doncaster Handicap. Far from wanting to keep all the spoils to himself, Waller sees the bigger picture and the upside for Australian racing of attracting outside competition.
"Of course I don't want it to become tougher for me - but I can see the benefits," he said. "We all watch Royal Ascot, Flemington during Cup week, Hong Kong in December, Dubai for the World Cup and all of the other big race days and carnivals - and Sydney should be there too. We need the international support and involvement to put this meeting on a world stage. We have the prize money - and if that can be maintained then it's only a matter of time before more owners came chasing that."
The ever-positive V'Landys was even prepared to put a number on that timeline: five years. That's how long he believes it will take for The Championships "to be one of the major racing events in the world." A bold claim, given the obstacles, but V'Landys is backing his state:
"In four months we were able to achieve this, what will we be able to do in five years?"