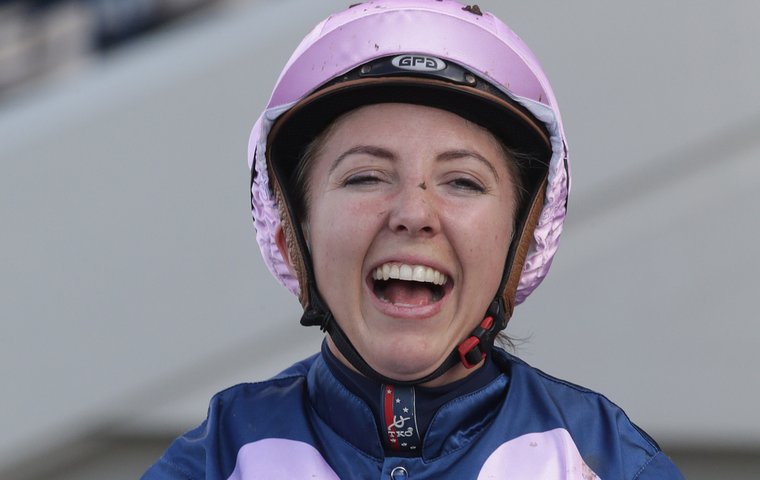 Even without the exploits of the trail-blazing Rachael Blackmore over jumps, it's been a significant few days for the cause of female jockeys internationally.

The 29-year-old Blackmore has been mixing it with the best riders for a couple of seasons now. She sits second in the Irish championship, and on Tuesday rode her first Cheltenham Festival winner.
But we are concerned here with women jockeys on the flat, and it should come as no surprise to TRC regulars that the momentum of last week came from down under.
Of the ten G1s run around the world over the seven days, two were won by women, both Jamie Kah in Australia and Samantha Collett in New Zealand achieving their long-awaited, and long-merited, first successes at the highest level.
Kah, 23, surged into the TRC Global Rankings top 200 for the first time with Harlem's victory in the prestigious A$1.5 million TAB Australian Cup at Flemington. Watch the video below, and you'll understand that this is a rider of rhythm and balance, style and power, one well capable of matching the best around in one of the world's most competitive jockey arenas.
Perhaps you notice similarities with Steve Cauthen. She certainly reminds her former boss, South Australian trainer John Macmillan, of the great American. "When I was in England, the most stylish rider I thought I'd ever seen was Steve Cauthen, and Jamie rides exactly like him," ex-jockey Macmillan told racing.com.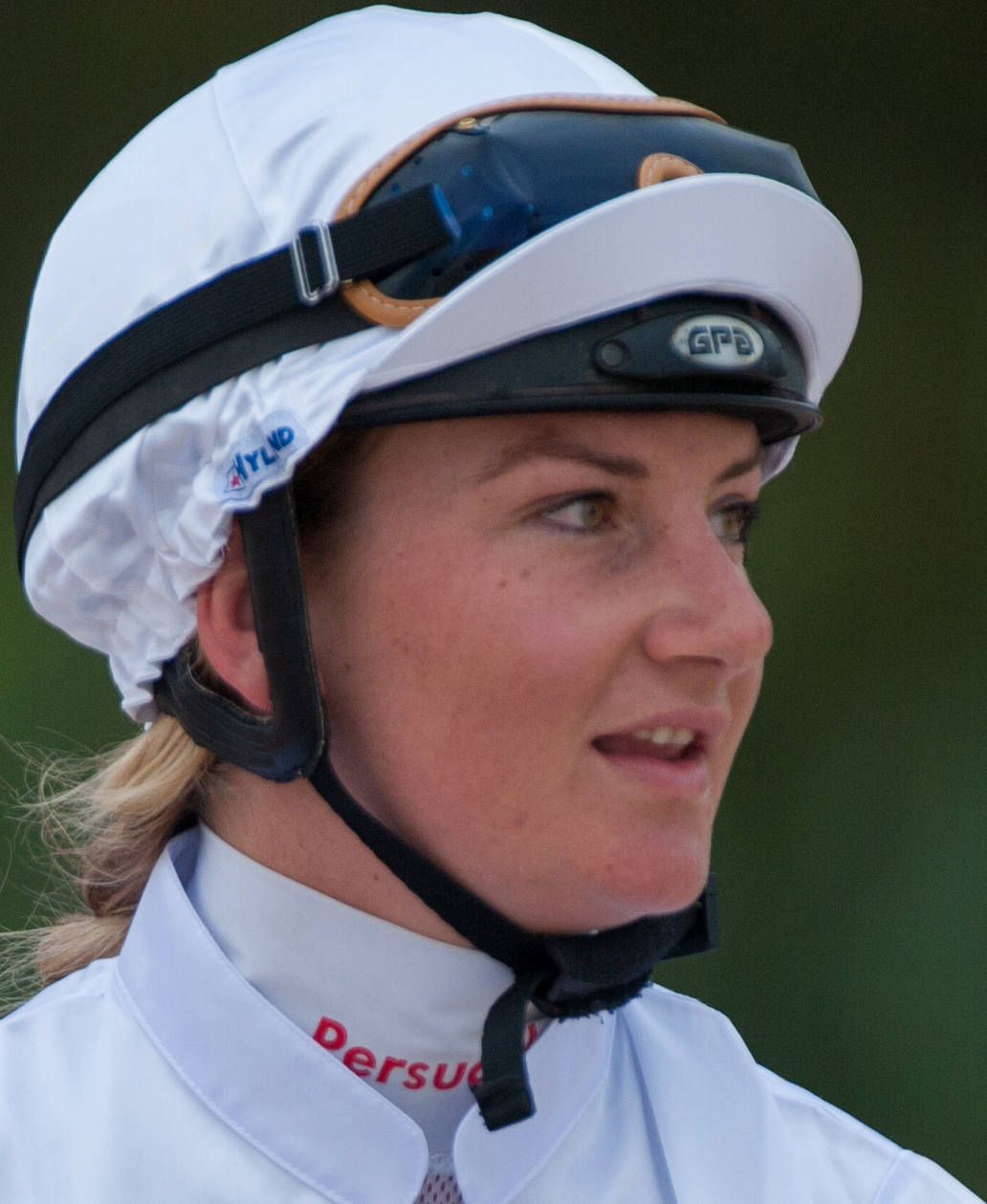 Kah (photo: Sharon Lee Chapman) gains six points for driving 30/1 shot Harlem home, and rises 60 places to #196, making her the third highest-ranked female in the world.
Which means the big decision she made in January, relocating from Adelaide (where she has won the premiership three times) to the more competitive, and potentially more rewarding, racing environment of Melbourne, looks like it's going to pay off.
"Given the appropriate support she can go on with it," Macmillan said.
Kah, whose parents were both Australian Olympic speed skaters in the 90s, thought long and hard about leaving Adelaide. "I didn't want to move because Adelaide was home, but I thought, 'I'm going to have to give it a crack'," she said. "Even the first week after I moved I thought, 'What am I doing here?' I could see it was tough, and I was trying to work hard, going to trackwork every day and I was exhausted. But I just felt it was now or never."
Sam Collett's first Group 1 - aboard Glory Days in the Auckland Cup at Ellerslie (see video below) - was far more straightforward than Kah's.
The victory means that Collett, the reigning New Zealand champion, has finally arrived in the TRC Global Rankings, coming in at #314, making her the seventh highest-ranked female in the world.
Collett was overwhelmed by all the congratulations for her achievement, but she hasn't lost focus on her next couple of goals for the season. She is just seven wins short of reaching 700 career wins in New Zealand, and she is also in pursuit of breaking the century of wins for the season, which she did for the first time when taking last season's premiership with 132.
"I'm well on the way to 100 again [with 72 wins],'' she said. ''Another goal for later on is to get to 1,000 wins. That would be really special. I could relax then.''
Like Kah, Collett has parents who have been high-achievers in sport, only in her case that sport is racing. Indeed, Jim Collett and Trudy Thornton created history 28 years ago when becoming the first husband and wife jockeys to finish 1-2 in a major race - and that was the same Auckland Cup that provided their daughter with her first G1 last Saturday.
Collett was only a year old when that racing history was made, and over the years both her parents have become multiple G1 winners. She had yearned for the day she, too, could experience her own G1 thrill, and that desire surfaced again last Saturday when rival Opie Bosson set a New Zealand record for the most G1 wins with a double on Yourdeel and Melody Belle.
"When Opie broke the record, I wondered what it would feel like to win just one of them, then I came out in the next race and did it. It's the greatest feeling ever,'' she said.
Trudy Thornton, meanwhile, is still riding successfully at the age of 55. She has tasted G1 success in 2019 herself, and is currently world-ranked 242 - still 72 places ahead of her daughter.
WORLD'S HIGHEST RANKED FEMALE RIDERS