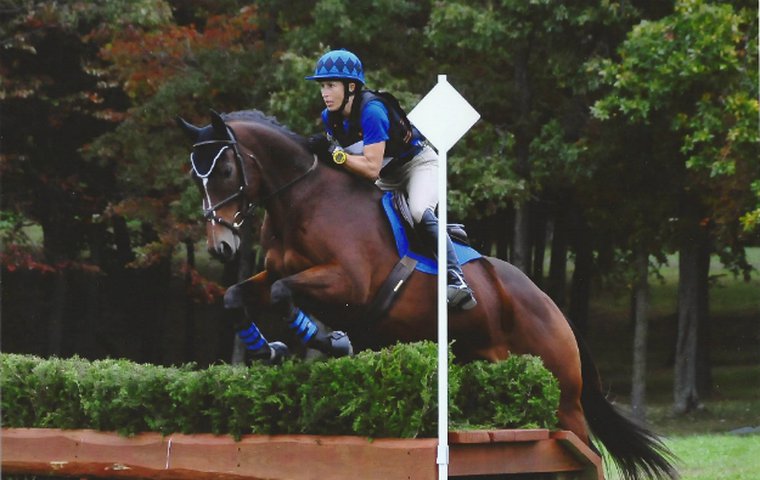 On the racetrack, the Graham Motion-trained graded stakes winner Icabad Crane was known for his tenacity and also his charm. In the show ring, he's no different. And now, because of programs like the The Jockey Club's Thoroughbred Incentive Program (T.I.P.), the gelding is being recognized and rewarded for his newfound talents.

The T.I.P. officially launched in 2012 when it began sponsoring Thoroughbred-only classes and high point awards at horse shows for riders competing on Thoroughbreds in a number of disciplines including dressage, hunters, and western pleasure.
After its formation was announced, the organization was flooded with roughly 150 applications from shows across the country that wanted to offer T.I.P. awards. It now gives awards at more than 750 shows in 32 states.
"This has all been done without a whole lot of marketing," said Kristin Werner Leshney, The Jockey Club's legal associate and administrator of T.I.P. "It's a very grassroots program, in that people with Thoroughbreds hear about the program, and then go and tell the shows they want the awards, and then the shows call us.
"The growth [of T.I.P.] has been great…we're a small part of the aftercare community along with the Retired Racehorse Project and Thoroughbred Aftercare Alliance, and all of us working together makes it a great network for people to buy, sell, and show their horses."
Leshney has seen horse show organizers increase their support of Thoroughbreds since the T.I.P.'s inception. Many of the largest annual events have been on board from the start and continue to offer the awards.
"We're starting to hear that people are entering shows because they have T.I.P. awards, which is great—that's what we wanted," Leshney said. "One of the incentives of having the shows offer the awards is that it would increase their entries and give people a reason to go to those shows that have Thoroughbred awards over a show that doesn't."
The T.I.P. has also spread to many Thoroughbred-only shows. Approximately five of those competitions began offering the awards when the program first started, compared to 30-40 shows in 2015.
"There are a lot of people that like that opportunity, but there are other people that want to enter their Thoroughbreds in shows [with other breeds]," Leshney said. "Thoroughbred-only shows are often just pleasure and hunter-jumper, so the folks that do dressage or eventing participate in shows were where there are more disciplines."
T.I.P created its year-end awards in 2013, and last year it awarded competitors in 12 categories with multiple divisions in each category. Eight of these categories were different disciplines (including a general category that serves as a catch all), and the other four were overall categories not restricted by discipline, including a Junior Rider category and a Green OTTB category, which was specifically for horses who had raced in the last two years.
Any sanctioned horse show is eligible to be included in participants' scores for year-end performance awards. Participants fill out forms stating which shows they've participated in, and what places they received. The T.I.P. then verifies them, adds up points, and awards horses in each discipline with the highest scores. In addition to being named a division or category winner, high-scoring participants may also receive prizes such as saddle pads, leather halters, saddle towels, bracelets, ribbons, and in some cases, prize money.
"We wanted a way so everyone that has a Thoroughbred can participate, even if there are no [T.I.P.] shows in their area," Leshney explained of the performance awards.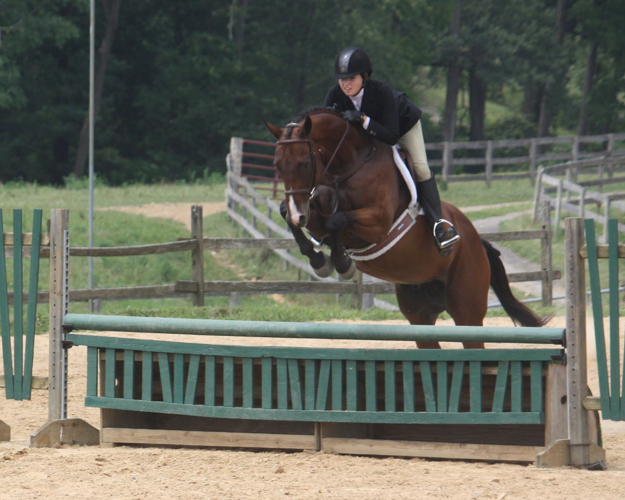 Leshney said the main goal for T.I.P. over the next few years is to continue expanding the program into all states and disciplines, and eventually establish its own championship horse show.
"It's definitely a down-the-road goal, because hosting a show is a lot different from sending ribbons and prizes to a show that's already established," she explained. "But that's our ultimate goal…whether we do our own show or partner with affiliate shows and call it the Thoroughbred Championship."
The Jockey Club has fully funded the program thus far, committing $100,000 in 2012 and 2013, and raising its support to $150,000 last year.
"We are going to start looking for outside sponsors this year so we can continue to expand the program," Leshney said.
When asked what she was most proud of since starting the T.I.P., Leshney noted the impressive growth of the program, which recently surpassed 10,000 total T.I.P. numbers (each horse/rider combination has its own number), as well as the growth of the aftercare community as a whole over a relatively short period of time.
"I like to think T.I.P. is a big part of it, but we certainly couldn't have horse show awards without the horse shows supporting the program and the riders…so I'm proud of the sense of community that's come out of it," she said. "Hopefully it's making some people want to go out and get a Thoroughbred—even if it's just to re-train and sell. I feel like a mother sometimes with the program. Just having seen it grow so much is really great."
One of the most notable riders to benefit from the T.I.P. is Judith Schaefer, who has won multiple awards since the program started, including two Performance Awards in 2014 aboard her horse Genius Gold.
Schaefer remembers how the Thoroughbred was the prominent breed in the show ring back in the 1970s. In fact, she owned two retired racehorses during high school that were competitive in other disciplines.
But after returning to the sport following a 30-year absence, Schaefer realized things had changed. Warmbloods had taken over, and the support for Thoroughbreds had waned. Luckily, with the formation of programs like T.I.P., Thoroughbreds are making a major comeback on the show circuit.
Schaefer acquired Genius Gold from her riding coach's husband. "He retired from racing because he hyperextended his knee, but he healed naturally by being turned out for a year," she said.
Genius Gold earned T.I.P. awards after a tough year in which he competed nearly every weekend.
"He showed so well the first year; he kicked butt in the amateur division and against other non-Thoroughbreds," Schaefer said. "He's a wonderful hunter and has a lot of heart. He's such a trooper and is one of the soundest horses I've ever owned."
Schaefer's niece, who had originally wanted to obtain a Warmblood for competitions, has changed her mind since attending Thoroughbred Alliance shows with her aunt. "She decided she wants to get a Thoroughbred now after seeing me get all those awards," Schaefer said with a laugh.
"The more organizations like The Jockey Club that offer the T.I.P. awards, the more they incentivize people to participate, and the more Thoroughbreds you're going to see out there because there's cool awards and shows to attend," Schaefer said, adding that she hopes Thoroughbreds will once again become the prominent breed at shows.
Chloe Bellerive, who has also received several T.I.P. horse show honors and is a two-time winner of the organization's Young Rider award, became "addicted" to Thoroughbreds after her former show horse, an Arabian, passed away.
"I had my heart set on Thoroughbreds as I was always told that they were the sweetest, most kind hearted, and hard working horses ever," said Bellerive, who acquired her first off-track Thoroughbred in 2012. She now has two retired racehorses, Elect Me and He's Mine, who both had modest careers on the racetrack, but are now excelling in the show ring.
"The number of Thoroughbreds I have seen at horse shows has increased dramatically because of the [T.I.P.] program," Bellerive said. "More and more people have bought [off-track Thoroughbreds] because of the recognition these horses are getting. The awards the T.I.P. gives to all Thoroughbreds mean a lot to the owners, trainers, and riders. It's made a huge impact on my showing career as well…it opens many opportunities to those who own Thoroughbreds."