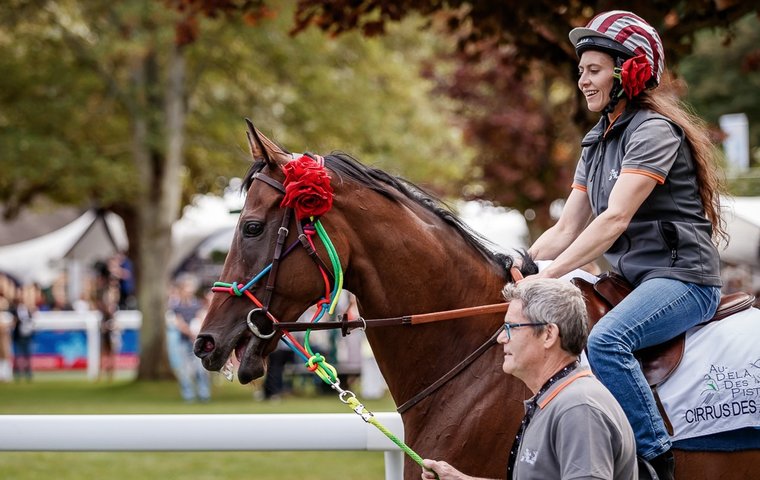 Between them they had won 20 G1s and more than €29 million in prize money and had at various times been among the best-known horses in the world. And on Saturday a large crowd of adoring fans packed Deauville racecourse to see for themselves how they are getting on in retirement.

The occasion was the Parade of Champions at the third Retraining of Racehorses Day organised by the French charity Au-Dela Des Pistes with the support of France Galop.
There was Cirrus Des Aigles, now 12, who won seven G1s in a career in which he won £6.2 million in prize money, second only to Highland Reel in the all-time list of horses trained in Europe.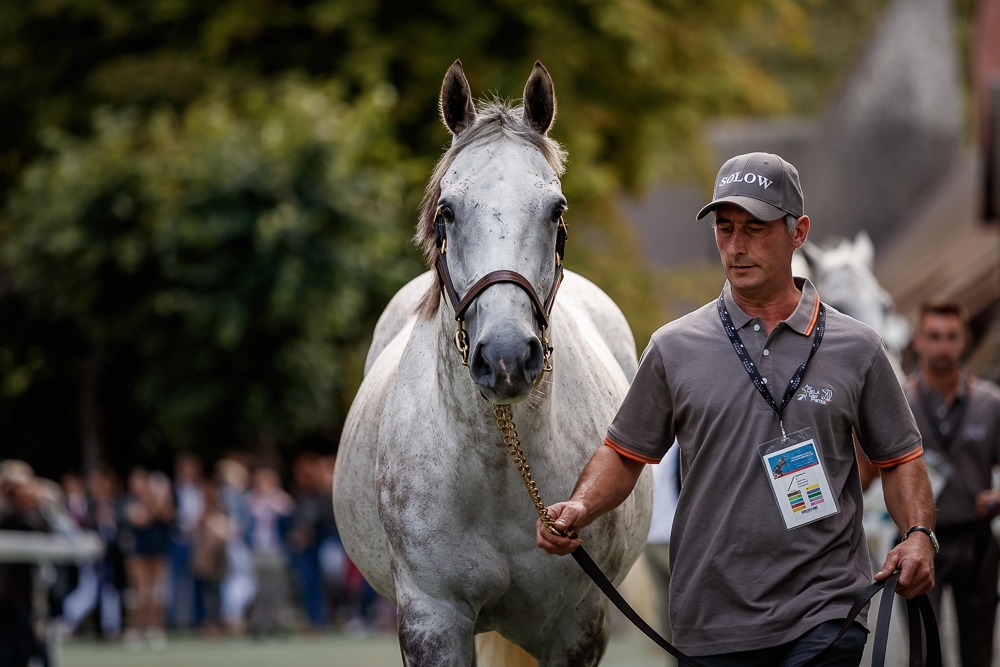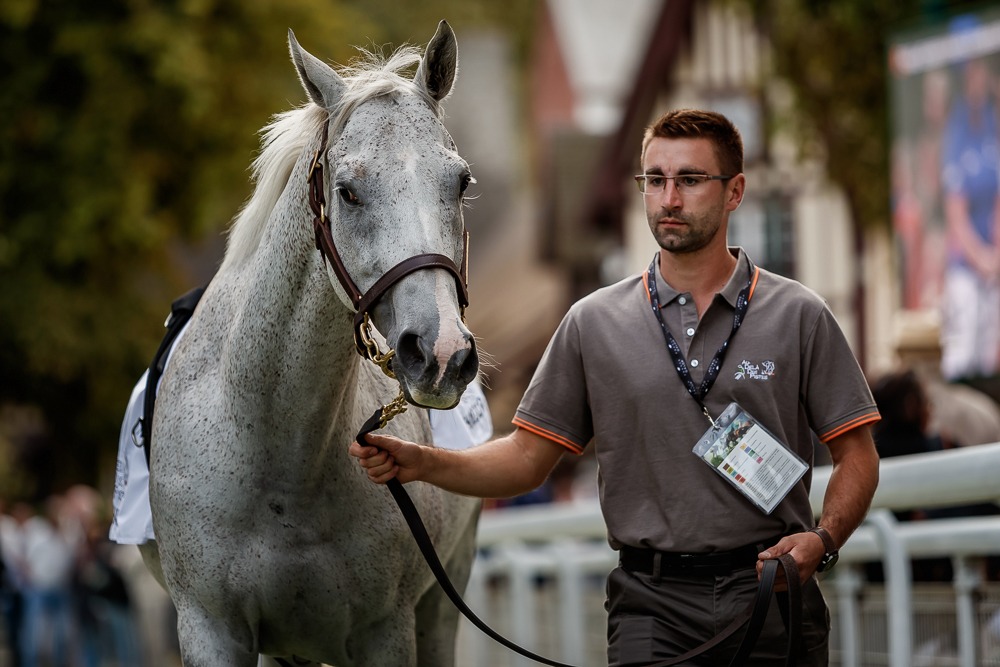 There was former champion miler Solow, now eight, a five-time G1 winner in the Wertheimer Brothers' silks. Parading for the first time was Marchand d'Or, 15, who won the G1 Prix Maurice de Gheest in 2006, 2007 and 2008, as well as the G1 Qatar Prix de l'Abbaye de Longchamp and the G1 July Cup in 2008.
There were two Dubai World Cup winners, the Godolphin pair of African Story and Prince Bishop, both now 11, who were shipped over from Newmarket to be there for the third year running.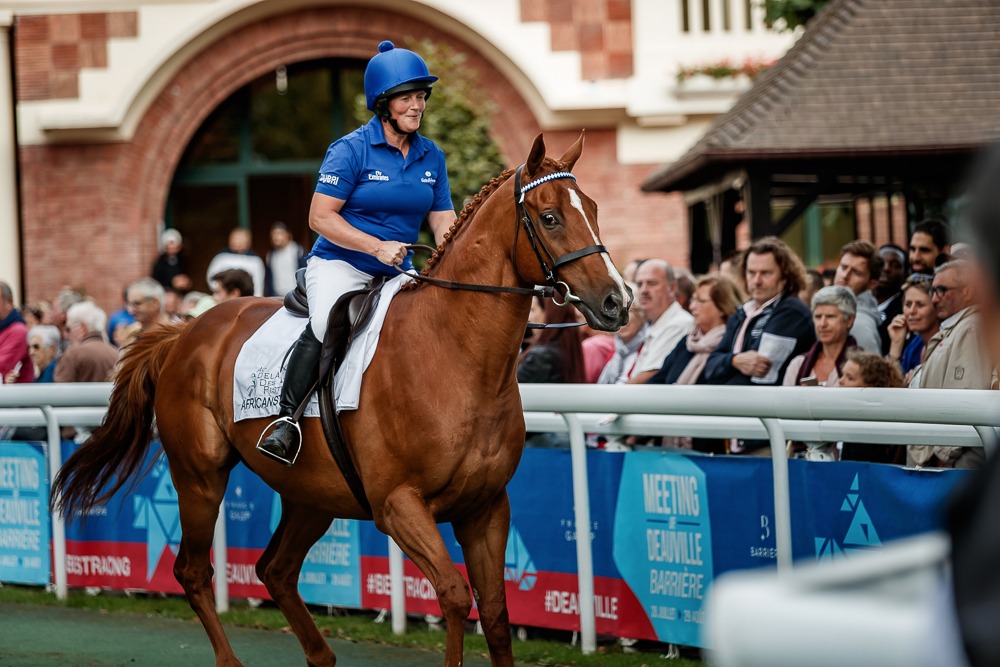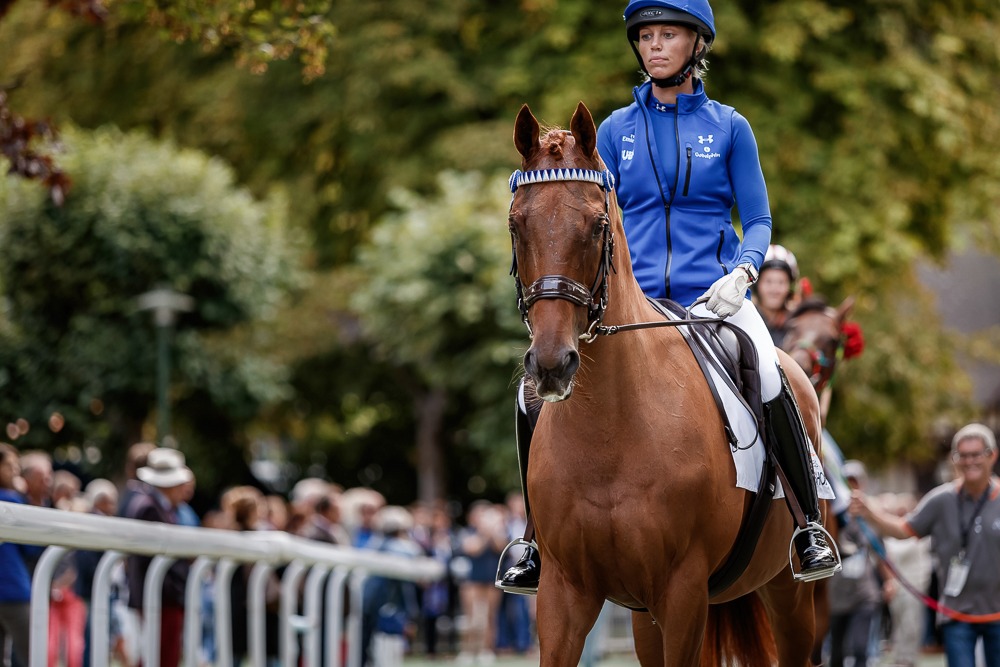 Several well-known racing figures were present around the parade ring during the parade, including Freddy Head, trainer of both Solow and Marchand d'Or.
After the parade, the public were then invited to meet the champions, and all the horses who took part in demonstrations. More than 80 people met the horses in their boxes, took selfies with their idols, and gained a better understanding of their retraining by talking to their riders.
Between races, several retrained racehorses showed off their prowess in their new careers. Vision Special and Deborah Leroy gave a spectacular demonstration of 'Extreme Cowboy Race', a discipline combining manoeuvrability and overcoming unexpected obstacles, an activity for which the Thoroughbred would not ordinarily seem to be the most suitable breed.
Vallee Collins, an 11-year-old gelding who did not reach the racecourse, went over a line of jumps on the racecourse. Sharoun and Zarmitan, two Aga Khan Studs homebreds and sons of the outstanding racemares Shareta and Zarkava respectively, had been retired from training following injuries. Both were retrained with success in dressage and delighted spectators with their lightness and grace. Among those watching was their former trainer, Alain de Royer-Dupre.
A horse-ball demonstration drew gasps from the crowds as the team from Haras de Bosherville, an accredited establishment by Au-Dela des Pistes, showed off passes, picking up the ball from the ground and various technicalities of the game with five Thoroughbreds.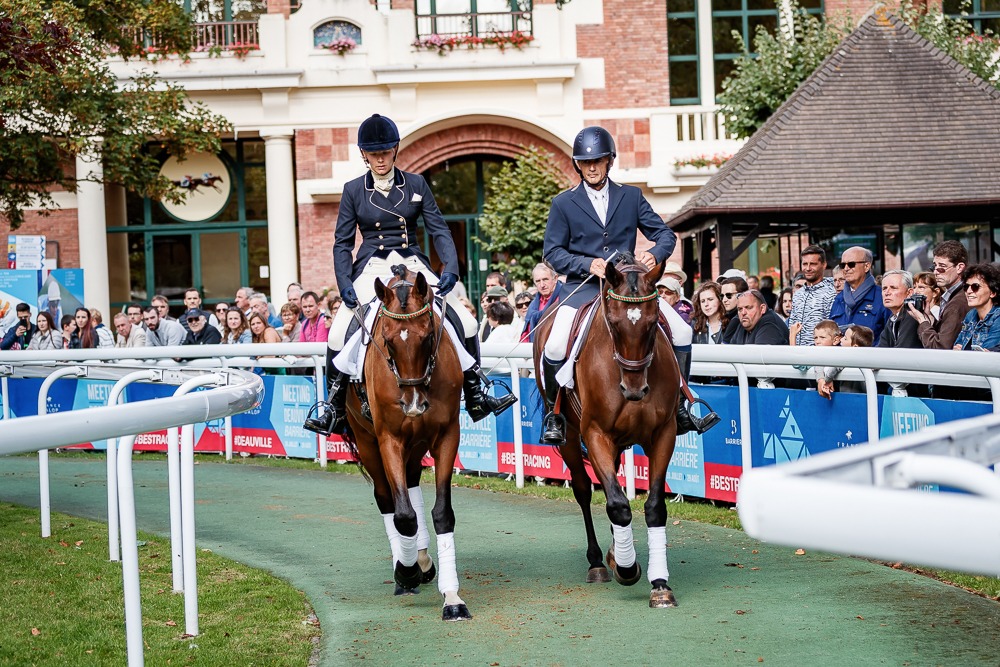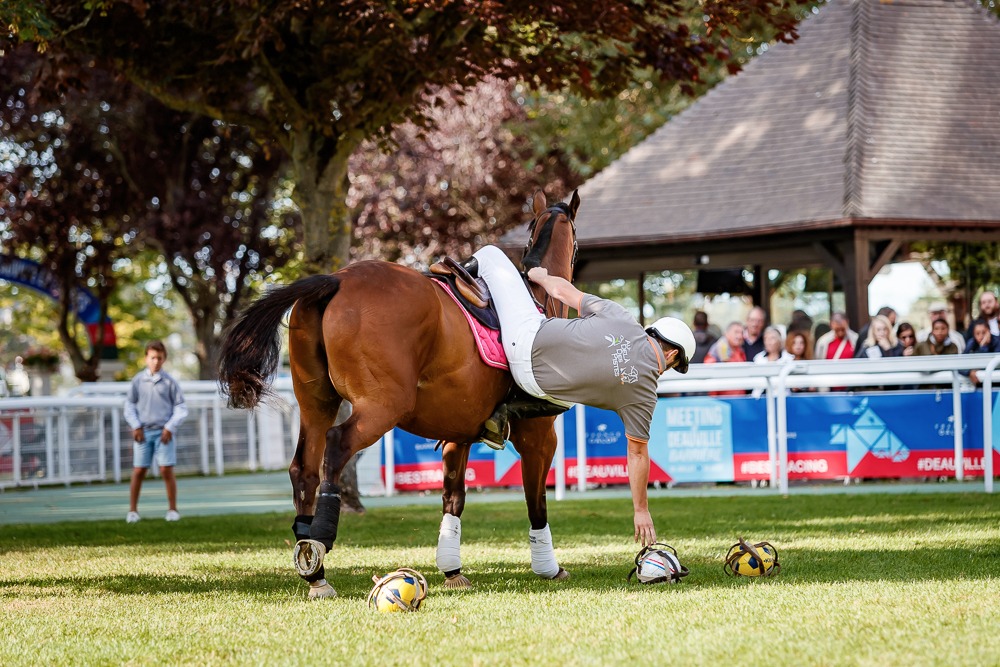 Mandore Agency's Nicolas and Meryl de Watrigant, who sponsored the event, said, "We're delighted to be associated with the charity Au Dela des Pistes, which ensures a second career for ex-racehorses. Our job is to advise owners and breeders about buying racehorses and we can now reassure them about their well being when they retire from competition, which is a big concern often voiced by our clients. We are all horse lovers, and their well being is of the highest priority."
Au-Dela des Pistes president Aliette Foriensaid, "Once more, Au-Dela des Pistes has highlighted the love of the horse, the cement of the equestrian industry, beyond the sporting and economic objectives. Today, racing and equestrian sports professionals were united by their common passion for this animal, which is so sensitive, so intelligent, and, as Deborah Leroy said, only asks to learn and gives himself thoroughly to the rider who knows how to gain his confidence.
"It is essential that racing professionals become aware of what their horses have to offer at the end of their competitive career, regardless of whether it has been successful or not, but also that riders in other equestrian disciplines discover the versatility of these horses that have such a big heart."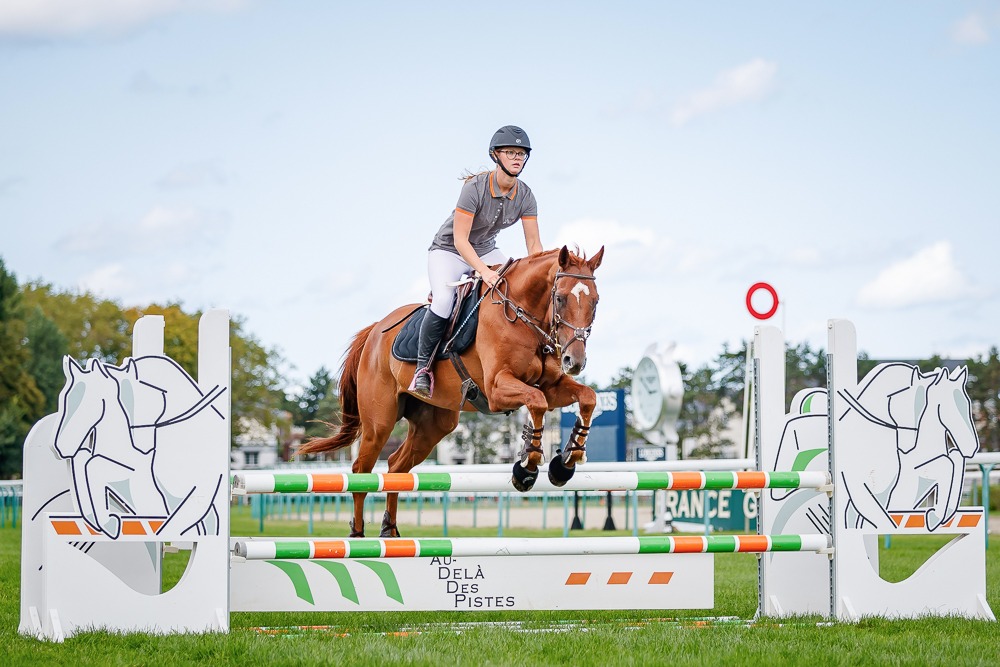 The next events organised by the association will be the sixth round of the Au-Dela des Pistes Trophy and a show jumping competition for retrained racehorses on September 8 at Le Mans, as well as a retrained racehorse day at Chantilly on September 15.