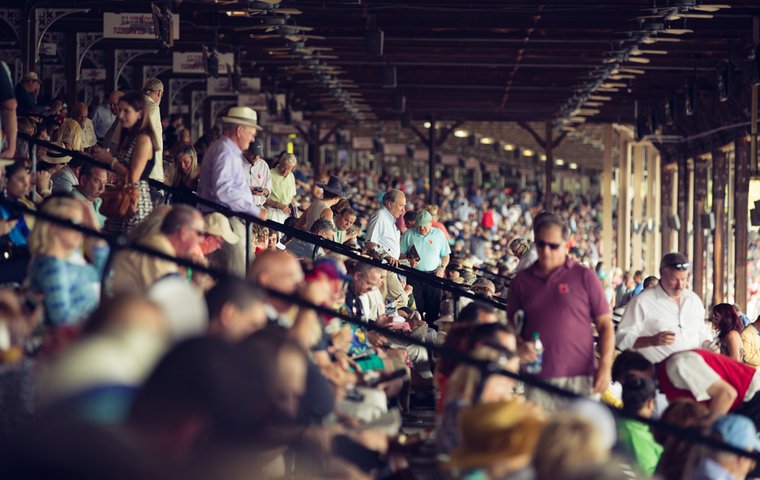 It's slated to be a huge and exciting international get-together that has fans, personalities and racing professionals mixing with each other alongside three days of top-class sport at the one of the world's greatest meetings this summer. And now a new promotional video has been released to give a taste of what visitors can look forward to at Equestricon™.

Industry leaders, personalities and a wide range of racing organizations are expected to take part in what will be the first-ever international horse racing convention, fan festival and trade show on August 13-15 in Saratoga Springs city center.
The video (watch it on YouTube below) features a number of familiar faces, including Hall of Fame riders John Velazquez and Ramon Dominguez (an Equestricon™ board member). Also appearing on the video, produced by Firestone Productions, are media personalities like Gulfstream Park TV analyst Acacia Courtney, and Churchill Downs paddock host Joe Kristufek.
"In the minute or so that the video runs, we hope to give fans and stakeholders — at all levels of the sport — a taste of what they're going to get when they walk through the convention doors this August," said Equestricon™ co-founder Kathryn Sharp.
With just over six months to go until the historic event, the video sets the stage for the official launch of ticket sales this month. In recent weeks, organizers have built out a convention schedule appealing to fans, bettors, prospective owners and industry stakeholders. A brief listing of panels includes discussions on racing photography, aftercare, handicapping, ownership, breeding and more.
Aftercare, social media, marketing and technology are all central focuses of the convention.
There are a number of young professional and networking events scheduled to take place at lounges and bars within the Saratoga Springs City Center convention space. Equestricon™ has also announced that legendary jockeys and racing personalities will be available during panels and autograph signings, along with nearly a dozen racing authors who will be on-site signing books.
"With every passing day, the convention seems to be growing in scale and reach," Sharp said. "We're thrilled to see the industry jumping in with both feet and we're working overtime to make sure Equestricon lives up to every expectation."
Equestricon™ is the first-ever international horse racing convention, trade show and fan festival. Founded by Dan Tordjman, Kathryn Sharp and Justin Nicholson, Equestricon™ is designed to bring the horse racing industry together in an atmosphere of entertainment, engagement and education. The inaugural Equestricon™ will be held at the Saratoga Springs City Center on August 13-15, 2017. The Thoroughbred Aftercare Alliance (TAA) is the official charity partner of Equestricon™.