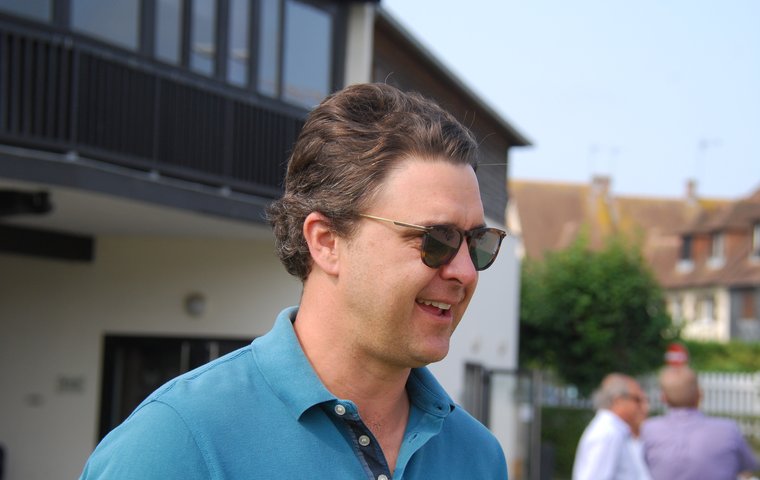 A packed Arqana arena on the first day of the August yearling sale at Deauville was focused on Lot 51, the Galileo yearling circling the spotlighted ring. As bids rose above €500,000, the hushed silence was in stark contrast to the non-stop barrage from the auctioneer as he sought to push the price still higher. The hammer finally came down at €810,000 - to the bid of American bloodstock agent Justin Casse. It was the highest price on day one.

Casse, younger brother of leading North American trainer Mark, appeared the coolest person in the ring as he signed the docket with journalists swarming around him. "I liked the Galileo filly straight away when I first saw her," he said. "Quality Galileo yearlings are an easy sell back home as they are familiar with this European pedigree. It was a fair price to pay when you consider the stud fee was at least €500,000 and the mare [Tender Morn] has already foaled Group winners, including Kenya and Zantenda."
Casse would not reveal who the owner would be, but he indicated the filly would be going back to the States to be trained by his brother.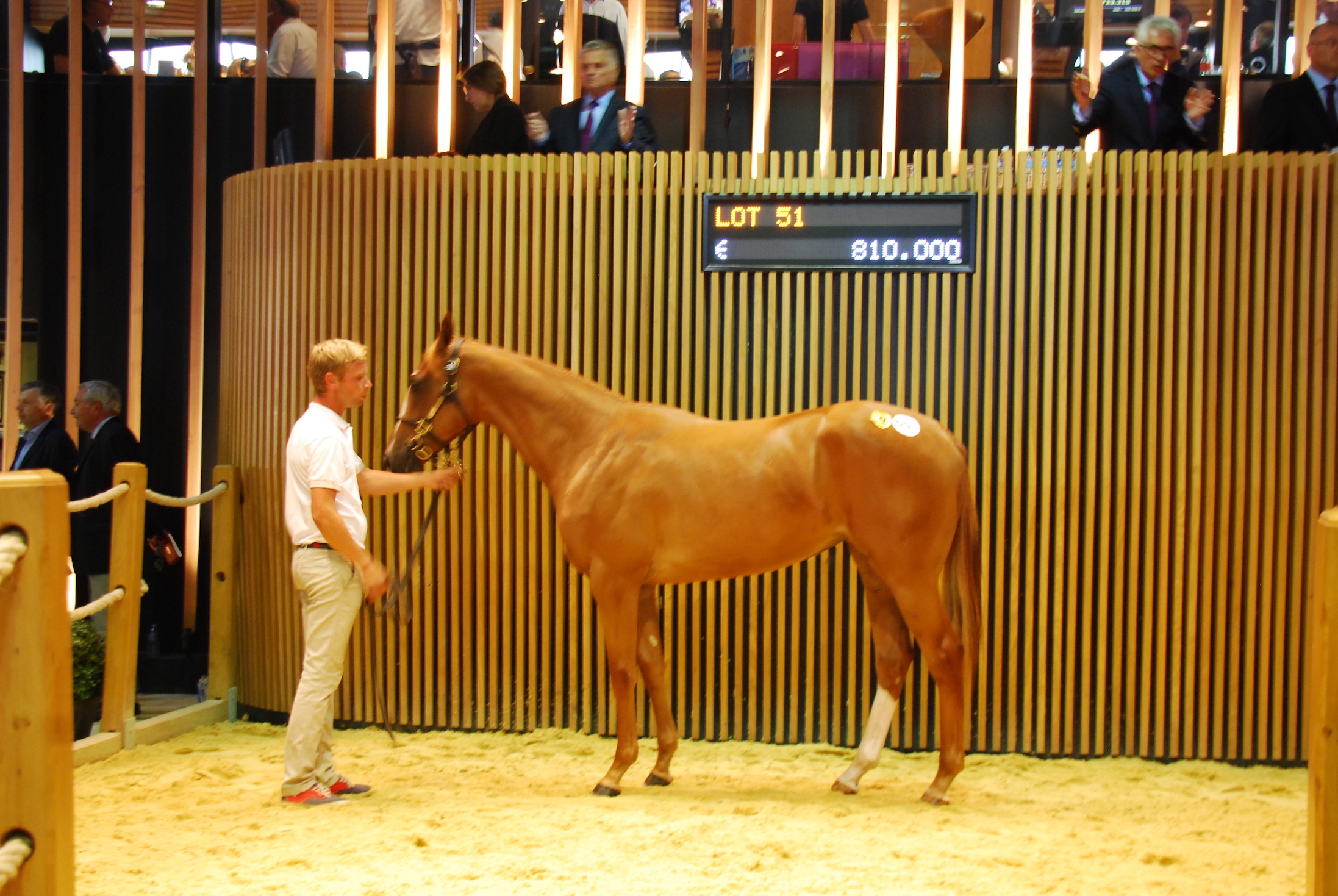 He also bought two other yearlings for undisclosed clients - a filly by Australia out of D'Oro Princess, presented by Camas Park and Glenvale studs, for €250,000, and a Siyouni filly out of Perle Rare for €240,000. "They also have been purchased to go to the U.S. to be trained by Mark," he said. "I also bought into five more at the sales that will remain in Europe to go to breeze-ups."
Casse, who has been coming over to European sales for the past six years, admits that, at first, it was a learning exercise.
"I first came over having just one or two interested clients. I needed to quickly understand the different breeds in Europe, but it has just snowballed since, and I now buy for around 20 American clients. I check out the catalogue prior to coming over and have an idea before I arrive. After looking over the horses at the sale, I contact my clients to see if they are interested in any particular horse. It then boils down to price."
One of his purchases, Gidu, bought on behalf of Ahmed Zayat for €410,000 at the 2016 Arqana August sale and trained by Todd Pletcher, has had multiple stakes success on the track and was recently a close fourth in a Saratoga Grade 2.
The Casse family has a rich racing history. Father Norman was one of the founders of the Ocala sales company, mother Linda a TV racing presenter and Mark's star performers have included Tepin, World Approval and Classic Empire.
Justin, after graduating from university in international affairs, had spells working with Mark as a groom and assistant trainer. But, at the age of 24, he decided a training career was not for him. "At that point in my life, I didn't have the dedication needed to wake up at 4.30am 365 days a year," he said.
He started his bloodstock agency in 2004 and has become a major player in buying, pinhooking and consigning horses worldwide, with clients including Zayat Stables, Eugene Melnyk, John C. Oxley, Coolmore and Vincent Viola.
One of his shrewdest purchases came when he bought the mare Gamay Noir in February 2015 for $375,000 at the Fasig-Tipton mixed sale. Nine months later, he sold her in foal to Tapit for $1.1 million at the Fasig-Tipton November sale.
At the Tattersalls October Book 1 sale at Newmarket last year, Casse went to 1.55 million guineas for a Galileo filly out of Prix Saint Alary winner Vadawina for an undisclosed American client. Since named Chablis, the filly is now in training with Aidan O'Brien, as is a Frankel colt out of Belesta bought for Zayat Stables at the Goffs Orby yearling sale last year for €1.6m.
"Since the sale, a partnership deal has been brokered with both horses and Coolmore have taken a 50 percent stake in them," said Casse. "I only pick the horses out, it's the owners who decide where they go from there. Sometimes they ask my opinion, but that is it."
Justin Casse on a trend among owners ...
Casse considers that, for expensive yearlings like Chablis, some leading owners are now taking defensive action to share the risk and avoid bidding against each other, which pushes prices up. "Yes, I believe we are seeing that type of deal more frequently around the globe," he said.
… on U.S. demand for European turf horses
"There are not many turf races under a mile in the U.S., so there are limited opportunities," he said. "But my brother, winning the Queen Anne Stakes at Royal Ascot in 2016 with Tepin, and Wesley Ward coming over regularly in recent years to win races there and in France, did a great marketing job for European racing and showed that American horses could win over here.
"In the States, we don't need sprinters as we have plenty, but we do need good mile-plus turf-bred horses, which Europe has. They are now an increasing attraction for American bloodstock agents and what they concentrate on buying for owners back home."
… on colts vs fillies
"I tend to buy fillies at European sales as turf-bred colts in America are not commercially viable in a predominantly dirt-race country, whereas turf-bred fillies have much more residual long-term value," he pointed out. "When buying in Europe, I would tend to lean towards colts staying in Europe as they have more eventual stud value there."
… on drugs and horses sold in America
On the issue of drug use in the U.S., Casse dismisses complaints made by many in the racing industry, especially in Europe. "I think it's exaggerated and the media [exaggerates] the situation," he said. "It's not realistic. A lot of European bloodstock agents are buying for owners and pinhooking sprinters at the American foal and yearling sales, then selling them on at a profit at the European breeze-up sales, so there is a demand for the product."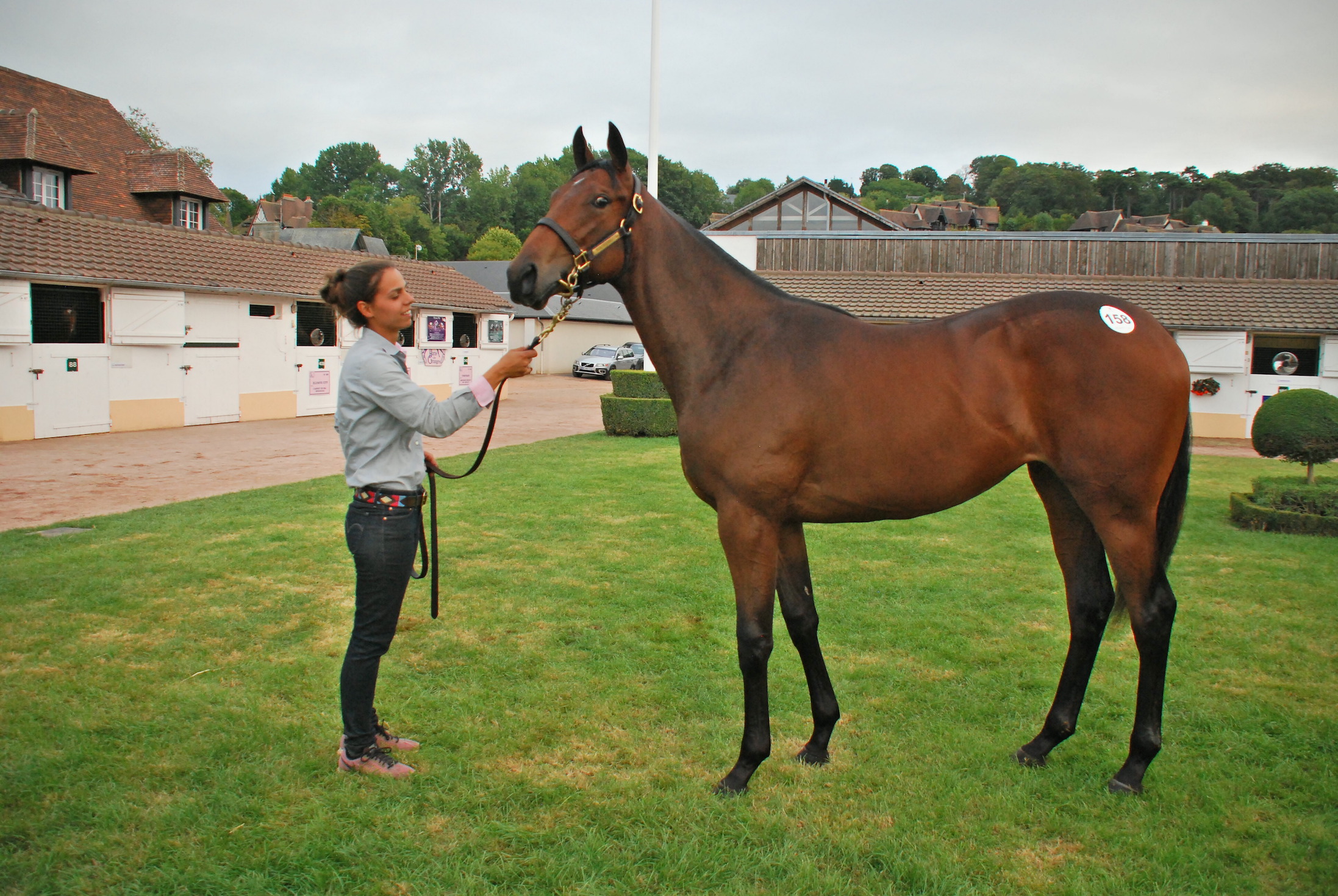 Certainly, the first two American Pharoah yearlings to sell in Europe were in big demand at the Arqana sale, a filly out of Shawara presented by Haras D'Etreham going to M.V. Magnier for €750,000, and a filly out of Marbre Rose presented by Ecurie Monceaux to American agent David Greathouse for €850,000. The Magnier buy will be trained by Aidan O'Brien and the other filly will be trained in the U.S.
Greathouse also purchased a Camelot yearling out of High Fidelity consigned by Camas Park and Glenvale Studs for €200,000.
Another American buyer, Gatewood Bell/Cheyenne Stables, purchased a filly by Gleneagles out of Nuit Polaire from the Monceaux draft for €400,000. Gatewood Bell indicated the yearling would go to Nicholas Clement at Chantilly.
The demand for precocious types still rules
"For the first time in years, we have some good stallions based in France, like Siyouni, Le Havre and Wootton Bassett, and we don't need to send mares to be mated with stallions in England and Ireland," said Gerard Larrieu, of Chantilly Bloodstock. "It's true that all the top European prize money is for longer-distance races, yet everybody wants to buy short-distance racehorses ready to run as 2-year-olds, and you will find a 2-year-old winner or one placed in a Group 1 sprint will be more commercially valuable than a winner of the Grand Prix de Paris or Grand Prix de Saint Cloud over the classic 2,400m distance [a mile and a half]."
This was clearly highlighted last year, when Different League, by Dabirsim and winner of three juvenile races, including the G3 Albany Stakes, and placed in two G1s, the Prix Morny and the Cheveley Park Stakes, was sold at Tattersalls December sales for 1.5m gns to White Birch farm and M.V.Magnier. Different League was originally bought as a foal for €8,000 by Con Marnane.
Yet Youmzain, by Sinndar, with a six-year race career that included three successive seconds in the Prix de l'Arc de Triomphe and victories in the G1 Grand Prix de Saint Cloud and G1 Preis von Europa, was somewhat neglected as a stallion in seven seasons at the Head family's Haras du Quesnay stud in Normandy. Youmzain never received good quality black-type mares while standing at the farm at a fee of just €4,000 despite producing some good offspring, notably Sea Calisi, whose stakes wins include the G1 Beverly D Stakes at Arlington Park.
Youmzain was transferred this season to Rathbarry Stud in Ireland to stand as a National Hunt stallion. He has proved popular, covering 160 mares at a €2,000 fee. In contrast, last season at the Haras du Quesnay, he covered just 45 mares. The year before it was 40.
Indeed, of the top ten sires with the most lots on offer at the three-day Arqana sale, only four - Le Havre, Intello, Lope de Vega and Camelot - had won over further than a mile.
Sires with the most yearlings on offer
Siyouni 25, Le Havre 20, Wootton Bassett 17, Dabirsim 16, Lope de Vega 14, Intello 13, Dark Angel 12, Camelot 11, Olympic Glory 10, Invincible Spirit 9. (Collectively 147 of the 345 presented over the three days.)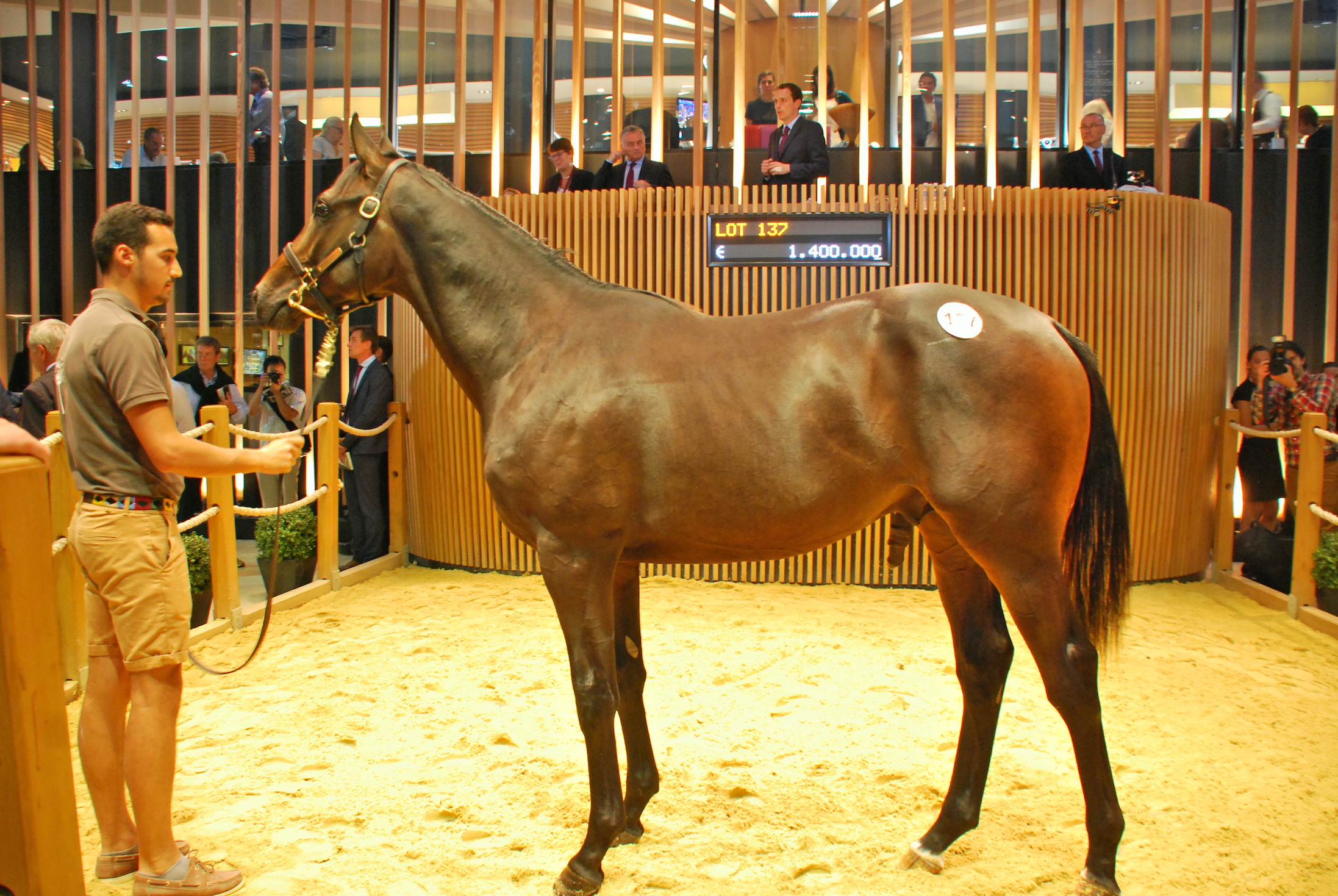 In France, the racing programme is not geared to sprinters or 2-year-olds (there maybe just one or two races a week on the Parisian tracks). In Britain, of course, juvenile races are staged at nearly every meeting.
Some feel the French should change their programme to increase the number of contests for 2-year-olds. In fact, Arqana have for the past few years staged an extra day at the August yearling sales (the V2 sale) offering yearlings ready to run as early 2-year-olds.
"Arqana, by providing more popular precocious racehorse yearlings at the sales in August, are merely catering for demand as the market wants 2-year-old winners," said Justin Casse. "But my overall impression this year is that the sale provided a quality group of horses with larger appeal globally, and it seems to be progressing every year. I find the atmosphere at Arqana far more relaxed and convivial around the sales. In the States, it's more stressful with 40 sales an hour going through the ring. Here in France, it's 25."
Sale stats
Overall sales of yearlings over the three days fell by six percent to €36,891,000, with the average sale price dropping to €159,701. But the median was unchanged at €110,000 with 73.1 percent sold, as opposed to 75.74 percent last year.
Ecurie Monceaux headed the sales table for the seventh consecutive year, with 32 horses going through the ring at an average price of €291,406, totalling €9,325,000. La Motteraye Consignment had the second highest, at an average price of €196,765 for 17 horses sold, totalling €3,345,00,
The V2 sale saw total sales drop 16 percent to €3,534,000 with average prices falling to €33,028. The median droped ten percent to €27,000 on a clearance rate of 81.06 percent, compared to 82.31 percent last year.