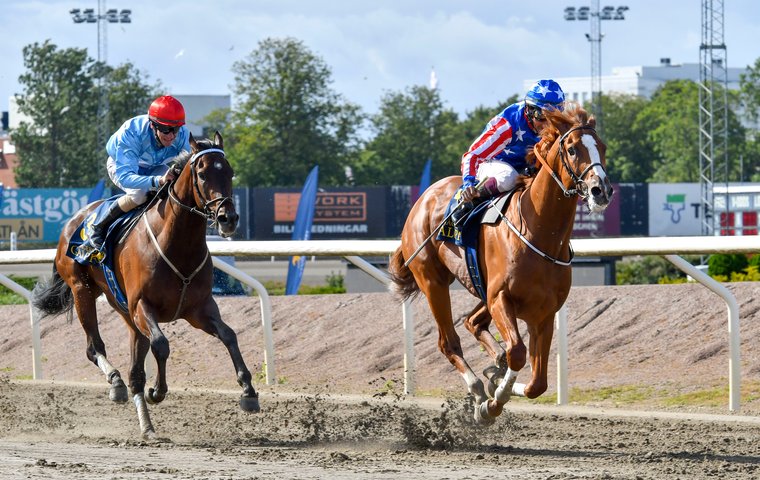 Preparations are going on apace for the Goffs Orby Sale on September 30 and October 1, which will be held in Doncaster this year rather than at its traditional home Ireland.

Despite the pandemic, we can expect a significant international presence there once again, not the least from Scandinavian buyers, who have spent large sums there in recent years. Times may be tight at the moment, but Filip Zwicky (pictured below), the Goffs Scandinavia representative, is hopeful there could be plenty of value for his clients this year too, as he explained to TRC's George Dudley in this Q&A.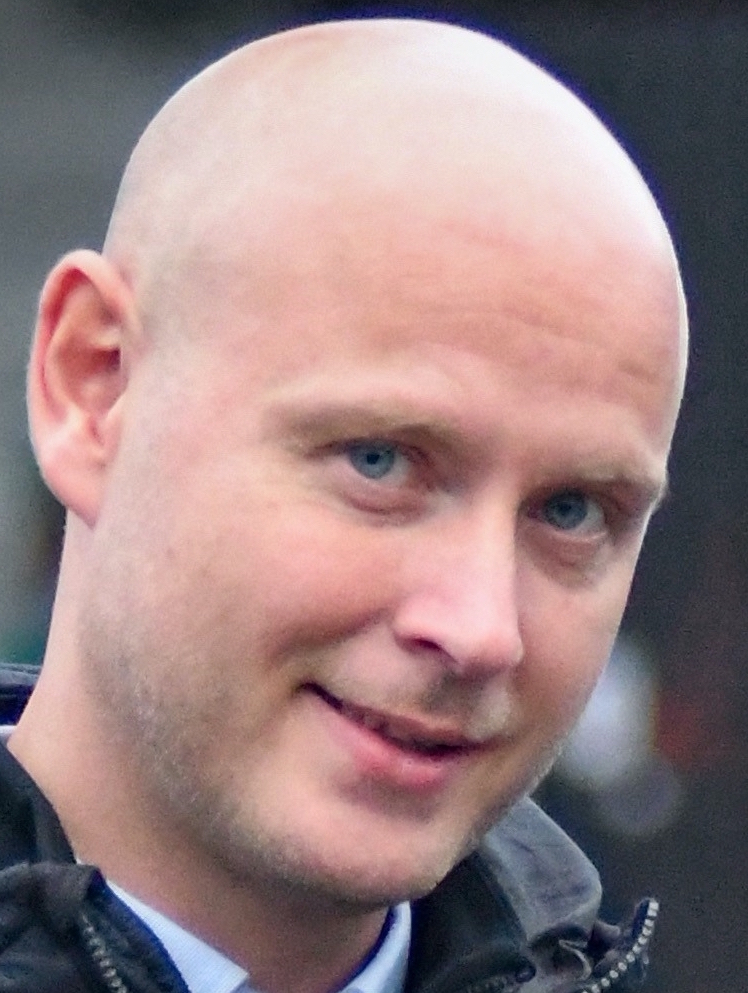 Could you tell me about your role as Scandinavia representative for Goffs?
I began my role as Scandinavian representative for Goffs in Ireland in the spring of 2007. I was 26 at the time. My job is to advertise all Goffs sales, communicate with clients throughout Scandinavia before and after each sale, and arrange the booking of transport and accommodation, as well as organizing horse transit and paperwork for horses going back to Sweden, Norway and Denmark.
What had been the appetite for Scandinavian buyers coming to the UK and Ireland until the recent pandemic? And, is that trend reflective of the wider sales market post-Covid?
The three best years of my time at Goffs were the ones leading up to the pandemic. Scandinavian clients spent millions each year at Goffs and Goffs UK combined, whether it was yearlings, breeze-up horses, foals or mares. I still feel it is too early to predict how much the ongoing pandemic will affect the buying trend in Scandinavia, but obviously many of my clients have taken strong hits during the past half year.
This year's Orby Sale has, of course, been moved from its traditional home in Ireland to Doncaster. Can you explain the thought processes for this venue change and what are the potential advantages?
Scandinavian buyers have been coming to Doncaster ever since the inaugural sale, so having the Orby in Doncaster really shouldn't make a difference. The main advantage of course is that the transit between Doncaster and Scandinavia is shorter than the one from Ireland.
What are the biggest challenges ahead of the Orby?
My main challenge at the moment is simply the constant change of regulations and restrictions making it almost impossible to plan ahead. Residents in Sweden were just recently given the green light to travel into the UK and, as case numbers rise again, I'm obviously concerned about what happens over the next few weeks before the Orby.
Which lots are you looking forward to seeing at the Orby Sale?
Lots 242 by Gleneagles and 293 by Mastercraftsman are yearlings I purchased for a client based in Denmark at the Goffs November Sale, and I'm really excited to see how they get on, as they've both developed extremely well over the summer, and I hope they become successful pinhooks.
What has been the feedback on the online sales, and do you think that this could be a format that will be encouraged?
The online sales are here to stay, and there's no doubt in my mind that especially the horses-in-training sales will benefit from this going forward. The set-up is a bit more tricky concerning foals and yearlings, but I'm sure eventually the organizers will find a way to reach any potential buyer through hi-res video and images, the possibility to buy and download x-rays and vet certs and so forth.
Both as a breeder and Goffs' Scandinavian agent, what trends are you seeing in the market?
The Scandinavian Open Yearling Sale was held on September 11 with a 30 percent decrease in turnover compared to 2019. The higher end of the market didn't suffer at all, while the middle and lower sections took a genuine hit. Today I have more clients looking to purchase yearlings for €100,000-plus than I have clients looking to buy yearlings between €5,000 and €20,000. This fact also encourages breeding stock clients to step up to investing in mares whose offspring will respond to this trend.
Everyone looks for value. Where do you expect to see it this year?
I've already seen plenty of value among yearlings. There were plenty of opportunities to purchase smart-looking horses at the Goffs UK Premier Sale [on September 1-2] at prices we haven't seen since the financial crisis. I'd expect there will be just as much value later on with foals and mares, and it's a market I'm looking greatly forward to during the autumn.
Is there a classic Goffs type of horse? What characteristics are particularly prevalent in them?
The most popular Goffs type of horse when it comes to Scandinavian clients is the one who looks to act on both turf and real American dirt. Scandinavia has three dirt tracks - in Malmö, Stockholm and Oslo - and especially the first two stage many big races for these types of horses, including the €300,000 Swedish Derby and the listed Pramms Memorial.
You would also want a smarter type of horse that flies around a sharp bend, as the majority of Scandinavian tracks are similar to the typical ones in America. Bullof Wall Street [pictured at the top of this article], who won the Swedish Derby this year and who hasn't lost a race since his return from Dubai this spring, typifies the dream horse for a Danish, Swedish or Norwegian owner.

Zwicky also runs the GalopSport.com website, the main racing and breeding information service in Scandinavia.
Irish Thoroughbred Marketing provide a range of assistance to those attending Irish yearling sales:
Travel arrangements including hotels, airport transfers, transfers between sales
Travel cost contribution. Trainers and agents receive this contribution even if they don't buy a horse
Online purchase contribution
Get in touch at info@itm.ie / +353 (0) 45443060 / www.itm.ie