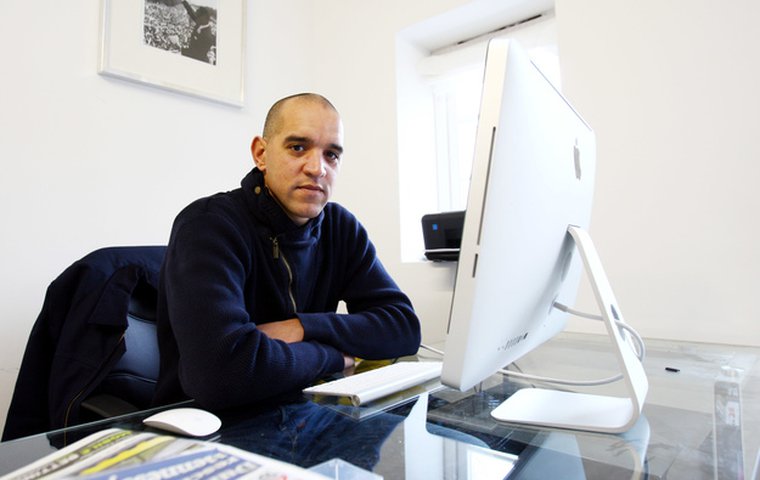 Jockey Club-backed Rewards4Racing scheme is looking to launch in Australia

No self-respecting international horse racing or betting conference has gone by in the last couple of decades without at least one panel of experts earnestly considering how to attract new customers. Josh Apiafi, who has pioneered the British racecourse loyalty program Rewards4Racing, comes at the subject of increasing participation from a different angle.
"Racecourses in Britain have been pretty good at keeping their numbers up by getting new racegoers, but not so good at retaining them," Apiafi said. "It's like filling a bucket that has holes in it. Our job is to make sure the hole at the bottom is smaller.
"When we started Rewards4Racing in January 2011, statistically people were going racing on average 1.2 times a year. If we can get them to go twice a year, it's happy days for everyone."
The programme operates via the internet and employs cardless reward technology, whereby members enter the 16 digits on their credit or debit cards, plus those of family and friends up to a total of 15 cards, and receive points for each transaction made with participating outlets, which range from Jockey Club Racecourses and the Racing UK satellite TV channel and Racing Post website subscriptions to betting partner Coral and more than 4,000 online retailers.
"We don't issue a separate loyalty card, which appeals to males because they don't generally do store cards," Apiafi explained. "Also, the scheme doesn't rely on keeping receipts, and we don't take expiry dates or security numbers. Instead, we use just a piece of code – those 16 digits – which means there's no security risk to members, and all purchases are converted automatically into Rewards4Racing points. And the programme is passion-centred rather than 'free bet' or cashback related."
Points are redeemed by means of purchases at any of the 15 racecourses in the Jockey Club group (Aintree, Carlisle, Cheltenham, Epsom, Exeter, Haydock Park, Huntingdon, Kempton Park, Market Rasen, Newmarket, Nottingham, Sandown Park, Warwick, Wincanton), generally by buying admission tickets or hospitality packages, via their individual websites.
Evidence suggests that the scheme is already beginning to have the effect that Apiafi craved. The latest annual report of the Jockey Club, which took an initial financial stake in Rewards4Racing, noted: "As a demonstration of the loyalty programme's value, one-third of all Rewards4Racing members who redeemed their points in 2013 were 'reactivated' customers who had not purchased a ticket within the previous year."
The involvement of the Jockey Club, which is, so far, the sole racecourse participant, was crucial, since it gave the programme the size of database essential to get the concept off the ground.
Apiafi runs his own commercial consultancy, after 10 years working variously for the betting exchange Betfair as director of racing and head of marketing, the Professional Jockeys Association as CEO and, most recently, founder of the sports integrity adviser Integrity In Sport.
He recalled being first approached with the idea in 2007, but decided the time was not right for the business model to be viable.
"I looked at customer journeys and how the revenues worked, and thought it was a fantastic business model, but racing wasn't ready for it," he said. "Back then, over 70 percent of people going racing were either walk-ups or had booked over the phone, whereas this is a completely online system.
"But it was definitely something to come back to when the market had moved towards modernisation and there was more trust in internet marketing, as well as a greater understanding of data. That time came in 2009, when another factor had begun to become obvious – the growth of music nights on racecourses, particularly those operated by the Jockey Club.
"People aren't going to turn up to watch a decent music act without a ticket, so the phenomenon drove more people to book online, added to which people were becoming more used to shopping on the internet, where websites had also improved no end.
"We couldn't have started without a major partner such as the Jockey Club. For this kind of programme to work, you need someone with a large transactional database, which means probably over a million people making a transaction within 24 months.
"We now have around 590,000 members, having grown at the rate of about 2,000 new members a week, and work to a 35 percent engagement rate. In other words, 35 percent of the database is doing things with their points, either spending them to gain more from other sources or cashing them in to go racing."
Securing initial Jockey Club backing enabled Apiafi to sell the concept of Rewards4Racing to retail stores that were part of an affiliate network. "We changed the emphasis from the usual cashback to a points system in a white label deal," he explained. "And they came on board because of the underlying Jockey Club database of around 1.5 million people. I don't have direct access to the Jockey Club database, but I knew I was going to get at least 2,000 people a week coming through the system. After that, it was just a matter of scale.
"Today we have around, 4,000 online retailers, of which Debenhams [department store] and Halfords [auto, cycle, and camping retailer] are the biggest, and 20 in-store brands, which equals about 30 outlets in the U.K., and every one of them rewards members whenever they make a purchase."
Rewards4Racing employs 30 people, including five analysts who operate as a data consumer warehouse, building a demographic of what racing's customers look like, how long in advance they book, how far they travel, and so forth.
"With this amount of information about customers you can start building up marketing campaigns at the most appropriate times and in the most attractive places," Apiafi said. "Just like the travel industry, which does massive promotions in January, when people book their holidays for the year, we know that people naturally book for, say, the Cheltenham Festival on whatever date it is and they travel this distance, so the Jockey Club can build their campaigns and localise their marketing accordingly.
"We don't bombard the database. If you are relevant to your customer base, sending them information when you know it's relevant to their racegoing, they will be much more receptive than with the equivalent of junk mail.
"It's a fact that, if people have paid their money to go racing, they are going to go, unlike those who wait and see what the weather is like the day before. If we're going to base the finances of a whole industry around attendances and whether it will rain or not, we're going to struggle.
"When people turn up on the day and pay cash, racecourses know nothing about them. They don't know who they are, how old they are, where they are from, who they have come with, or how they can contact them again.
"The day that British racing stops walk-ups is the day it would be a lot better off, although it will never happen."
Having established a sound base in Britain, Rewards4Racing is about to cast its net wider. Three independent racetracks are expected to supplement the Jockey Club Racecourses lineup next year, when Ireland is also a prime target and another betting operator is likely to join Coral as a partner. Then there is the overseas market.
Apiafi conceded that the concept could not be replicated in every jurisdiction.
"Hong Kong is virtually sold out every meeting, so they don't really need a loyalty programme like ours," he said. "And, although I'd love to do something in the U.S., the market there is very fragmented. Apart from one or two aspirational days out, such as the Kentucky Derby and Breeders' Cup, the majority of U.S. racing is free or costs a few dollars, because they are looking for people through the gates to gamble. Also there isn't a big player with a million-plus database, so bringing them together would be very difficult.
"Australia is a different matter, though, and the only negative is the distance from Britain. The big ticks in the box are that racing there is an aspirational event and people still get dressed up and see it as a fantastic day out; it's English-speaking, and the British fixed-odds bookmakers are moving in on a major acquisition drive.
"Although the individual race clubs are the ones who 'own' the customer, Racing Victoria and Racing New South Wales are two big stakeholders with significant influence with the clubs. Discussions have been going on with them and I'd be very hopeful of a 2015 launch in Australia. After that, who knows."