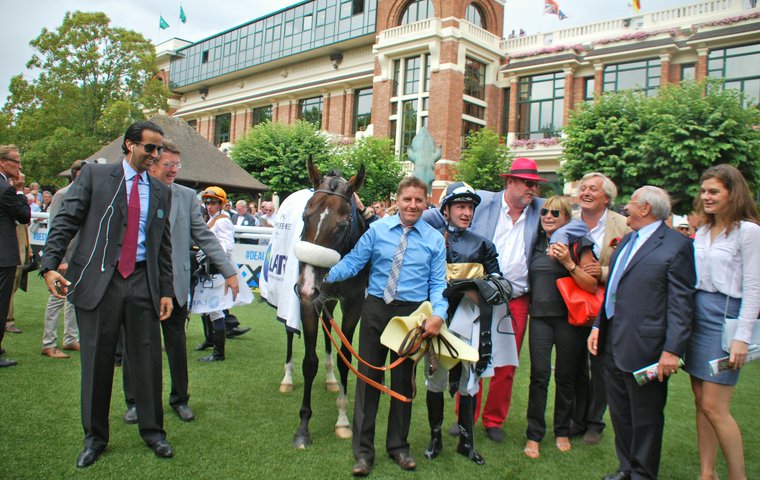 They've enjoyed Group 1 winners, a Grade 2 winner in the U.S. and a host of other big-race successes, and tomorrow they're in with a strong chance of more glory on British Champions Day at Ascot. But none of it could have happened if an English fishing entrepreneur hadn't had a speculative chat with a bloodstock agent in Spain in 2005.

Anthony Forde had always loved racing, and it was back then that he decided to try his hand at ownership. He didn't jump into it without some thorough forward planning, though.
"I always loved horses and, when I was ready to go, I started buying a few," he said. He was living in Spain's Canary Islands, where he had business interests, at the time. "I sent my secretary to Madrid to investigate about racing in Spain and ended up meeting bloodstock agent Marc-Antoine Berghgracht [of MAB Agency], who has been my adviser ever since."
Forde's decision to race his horses in Spain paid off. He was leading owner there in 2009-2011. By then, he had branched out into France, which is where tomorrow's big hope, Signs Of Blessing, is trained.
Tears of happiness
The 5-year-old, trained by Francois Rohaut (currently ranked a creditable 120th in the trainers' standings in the new TRC Global Rankings) booked his ticket for the £600,000 British Champions Sprint when won the G1 Prix Maurice de Gheest at Deauville in August, ridden by Stephane Pasquier (ranked 74 in the jockeys' standings), who will ride him again tomorrow.
It was a comfortable pillar-to-post success, and it brought about a joyous atmosphere in the winners' enclosure - and tears of happiness from Forde, who races his horses under the name Pandora Racing and is joint owner of the son of Invincible Spirit with Isabelle Corbani and Ahmed Mouknass.
The gelding is typical of Forde's ownership story - bought at a reasonable price (MAB paid €102,000 for him at Arqana in 2012), shared with friends and successful on the track (nine wins from 19 outings).
Forde's first venture into France came via a horse originally purchased to run in Spain. "Marc bought Stoneside at the Arqana Breeze-up Sale in April 2006 for €32,000 to be trained in Spain by my trainer, Paco Rodriguez," said Forde.
Sharing horses
"I have a business relationship with Ahmed Mouknass, and Stoneside convinced him to share my pleasure in this horse and many others since.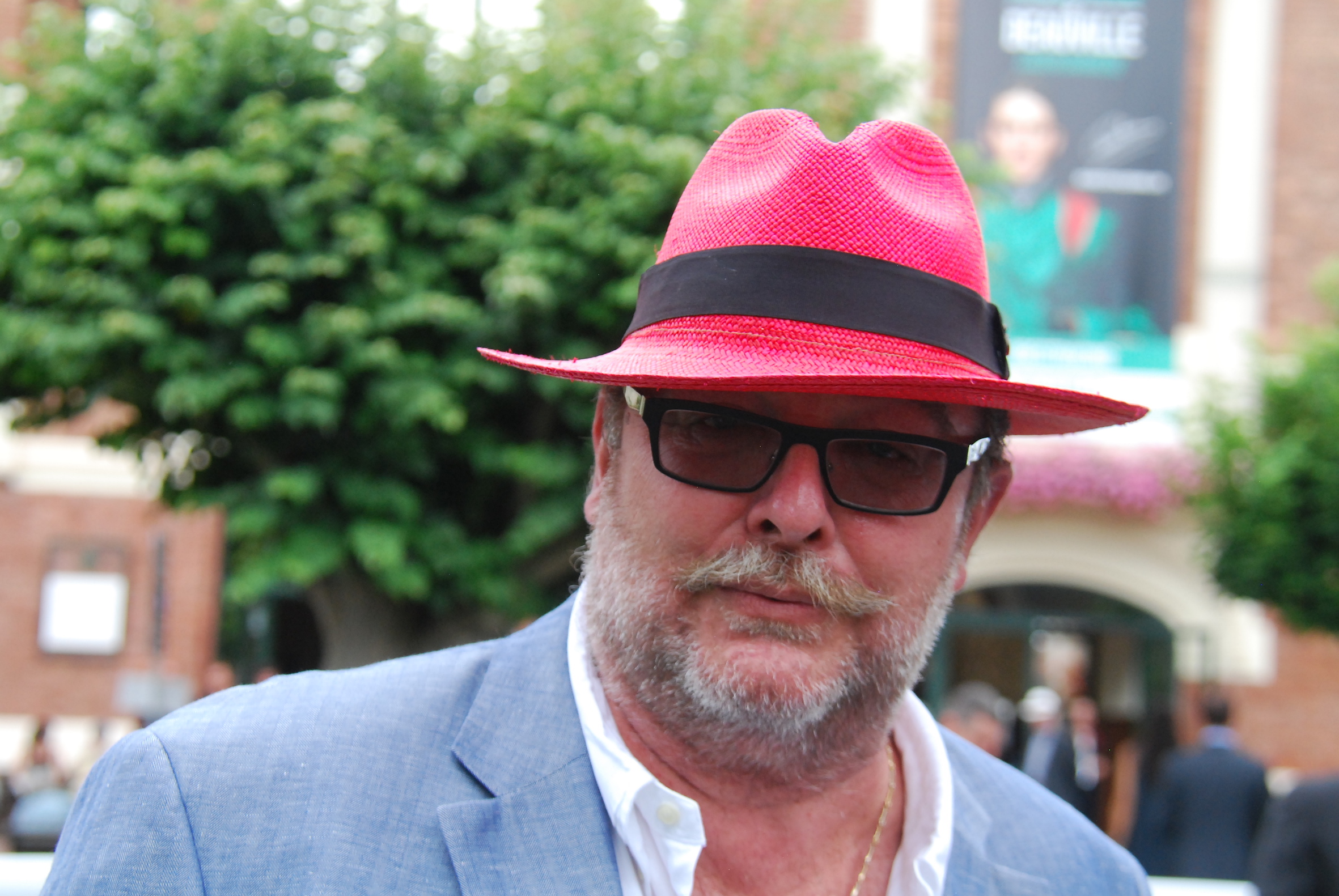 "The horse was a champion 2-year-old in Spain, and we decided to run him in [a listed race] at Longchamp, which he won easily. After that, we transferred him to be trained in France by Rodolphe Collet in Chantilly.
"Stoneside has been my first good horse, finishing second in both the 2007 G1 Prix Jean Prat and the G3 Prix Paul de Moussac."
The horse was sold privately after the Jean Prat and sent to be trained by Julio Cavani in the U.S. He went on to win the G3 San Simon Handicap at Santa Anita in 2008. Since Stoneside, a few others have joined Forde as partners in some of his horses. "We decided to share a few of our horses with friends or business relations who want to enjoy the sport with us and are ready to lose or win," he said. "We of course try to break even."
Key relationship
A key to the success of the operation is the relationship and trust between Berghgracht and Forde.
"I am easy and let Marc inspect the yearlings with our trainers. Then I inspect a few myself with my ideas," said Forde. "Later in the year, Marc and I decide where to send our purchases, respecting sometimes the choice of our trainers."
Berghgracht has spent over 30 years in racing, initially cutting his teeth working in a racing stable doing many different jobs before progressing into the bloodstock business.
"I first met Anthony Forde in Spain through friends around 2005, when I had plenty of Spanish clients," said Berghgracht. "He always loved his horses, and I started managing his racing interests about eight years ago.
"We try to stick to between €30,000 and €100,000 when buying yearlings to run and sell those we wish when getting a good offer for them, with the aim of balancing the books."
Notable purchases
Berghgracht made two particularly notable purchases for the Ahmed Mouknass/Pandora Racing partnership.
First there was Lucayan, who won the 2012 French 2,000 Guineas. He was bought for €85,000 at the May 2012 Saint Cloud Breeze-up. He now stands at Haras de Saint Vincent, near Pau, for a fee of €2,500.
Then there was Nova Hawk, who cost a mere 18,000 guineas at Tattersalls in 2009 and was fourth in the 2011 English 1,000 Guineas and second a month later in the Coronation Stakes at Ascot. She was subsequently sold for an undisclosed sum to Teruya Yoshida of Japan.
The biggest disappointment for Forde came the day Liliside was disqualified after being first past the post in the 2010 French 1,000 Guineas. The filly, bought at the Arqana yearling sales in October 2008 for €39,000, lost the race to Special Duty and was placed sixth.
"We still do not understand the disqualification to this day, and in the U.K. it would never have happened," he said.
Liliside was another who was sold to Japan, this time to Katsumi Yoshida.
Breeding interests
The business has diversified into breeding in the past couple of years. Lucayan, who spent a year trained by Neil Drysdale in the U.S., winning the G2 Hollywood Turf Cup in December 2013, now stands at the Haras de Saint Vincent stud near Pau, having spent the previous year - his first at stud - standing in Spain.
Berghgracht said: "Lucayan had 55 visits this year and 50 in 2015, when standing in Spain. The Pandora Stud partnerships have 12 mares spread among five studs."
Forde is now involved in around 40 horses in training through Pandora Racing, mostly in France, with various partnerships among them. He still has a few horses in Spain and some in Morocco, where he now lives. The Moroccan runners have been previously trained in France and are now embarking on a second career in the North African country.
But Forde's greatest ambitions are centred on Berkshire. Asked what he would like to achieve as an owner in the future, he said: "Sharing my pleasure with friends and, being English, winning a Group 1 at Ascot."
That ambition could be fulfilled tomorrow. Signs Of Blessing ran at Ascot in at the Royal meeting in June, when he was a close third behind Twilight Son and Gold-Fun in the Diamond Jubilee Stakes. Tomorrow's race will be even tougher, and the gelding is a general 14-1 shot with British bookmakers for the six-furlong contest, but Forde is looking forward to it. "Since his last race, the horse has been working well and is in very good form," he said.
Win, lose or draw, you can be sure Anthony Forde and friends will enjoy themselves.