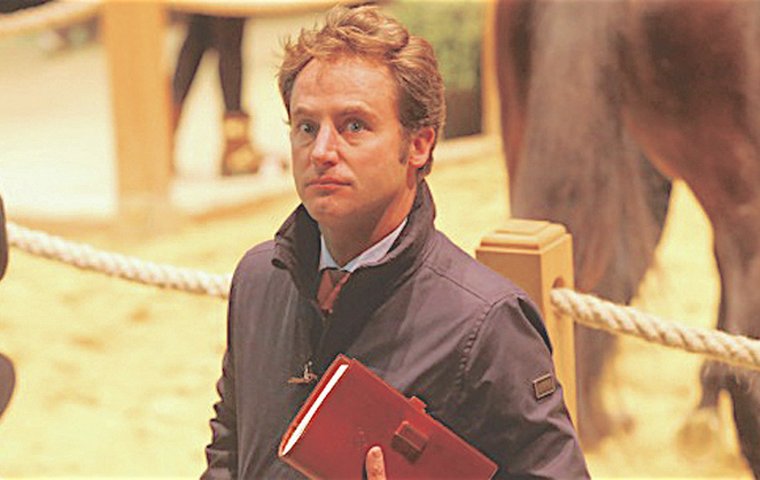 With Arc Weekend - and, with it, the first major test of the newly redeveloped ParisLongchamp - just a few days away, things could hardly be busier for Olivier Delloye, the man at the helm of French racing. Yet Delloye, the former managing director of French sales company Arqana who became director general of France Galop early in 2016, managed to find time to answer TRC's questions in our quickfire What They're Thinking Q&A series.

Who do you think is the most important figure in the history of racing around the world?
I won't be very original. To me, John Magnier is the most influential figure of the industry. He has not only been visionary, he has managed to implement his vision through a rare ability to take risks, involve great partners, and build a team of an incredible horsemanship and professionalism. And he did it on a global scale from Europe to Australia and the USA. That's hugely impressive.
Which is your favorite venue and race (anywhere in the world)?
Tricky question. If I reply the Qatar Prix de l'Arc de Triomphe, I'll be accused of bias. If say something else, I could be sacked!
More seriously, the Arc is an obvious answer. The race has been rated as the best in the world twice in the last three years [in the Longines World's Best Racehorse Rankings]. It is the big European finale, coming at a perfect time in the season. The regular Japanese attempts to win the race have added some more value and interest over the last years.
Apart from the Arc, I'm a big fan of the Melbourne Cup. This race is just fascinating. It is the talk in the general media for days, it creates a real buzz in the city, the attendance is huge, Flemington is a fantastic racecourse … and I find it quite extraordinary that a stayers' handicap has remained the ultimate race in a country where there is so much emphasis on speed and precocity.
What is your fondest memory in racing?
I have been racing since I was very young and probably those childhood memories have left the strongest mark on me. I would say Arazi in the Breeders' Cup Juvenile (see video below). To win on the dirt with a French 2-year-old seemed unachievable. And the way he did it was absolutely extraordinary. I would also mention mention Miesque in the Prix du Moulin de Longchamp defeating the great Soviet Star. She had tremendous speed and class. I was fortunate to witness most of her G1 wins.
What do you see as the biggest challenge racing faces today?
I'd say sports betting, which is a real threat for the racing industry's financial resources. Everywhere in the world where sports betting is legal, it is big and getting bigger. This issue is naturally linked to racing's level of appeal to the younger generation and how we can manage to make our sport more apparent in their everyday lives.
If you could change one thing in racing, what would it be?
I'd love racing professionals and fans to adopt a more positive attitude. I'm not saying we can't raise the issues and debate what needs to be improved, but I'm truly annoyed to see too many opinion leaders in racing always pointing out the negatives. How do you expect to attract new people to racing (gambling, ownership) if industry players themselves are not acting as ambassadors? No wonder the customer base is shrinking if we do not start promoting racing ourselves.