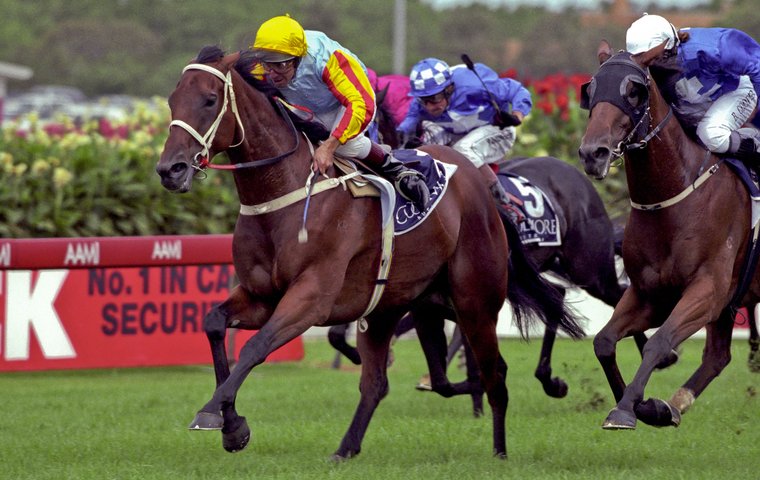 She's the best turf runner in the world, the best mare for years to race over the golden distance range of a mile to a mile and a quarter. No wonder Australia is in love with Winx. No wonder there's a temptation to think she's one of a kind. But she isn't. Barely a decade and a half ago, there was another. Just as devastating. Just as loved. On the eve of Winx's bid to take her unbeaten run to 16 at Rosehill on Saturday, Susan Archer, co-breeder of that other mare, measures Winx's reputation against the legacy of the phenomenon that was Sunline.

My stint as the New Zealand correspondent on the popular Raceday program on Radio Sport 927 in Melbourne (now RSN) coincided almost exactly with Sunline's 53-month, 48-start, $A11 million career, from May 1998 until the spring of 2002.
Raceday's host at the time, Bryan Martin, and I eventually shared a unique connection with the Cox Plate, won twice by Sunline in 1999 and 2000, and by the marvellous Fields Of Omagh (2003 and 2006), who was raced by Bryan with a group of friends.
Bryan was also Chairman of the Australian Racing Hall of Fame, which inducted Sunline in 2002, while she was still racing. It was a decision I had asked him to reconsider because I believed – and still believe – that a gap of at least five years, and probably longer, between a horse's retirement and the sport's highest accolade allows a more accurate determination of his or her final place in turf history.
Seven Horse of the Year titles
Certainly, any doubt that Sunline was the Australasian champion of her era was settled by the time she retired in October 2002, with four New Zealand and three Australian Horse of the Year titles. It was a status that only her mighty nemesis, 2003 Horse of the Year Northerly seriously challenged in late 2001 and 2002, when she was arguably past the top of her game.
More than 14 years later, the emergence of Winx, a new champion building a record in the same races dominated by Sunline, offers an opportunity to test Sunline's claim on posterity.
Understandably (and, I hope, forgivably) as her co-breeder, I'm quick to defend Sunline, something a mischievous colleague of mine discovered when he suggested, before the 2016 Cox Plate, that Winx had already surpassed her. The bait was taken in a single bite!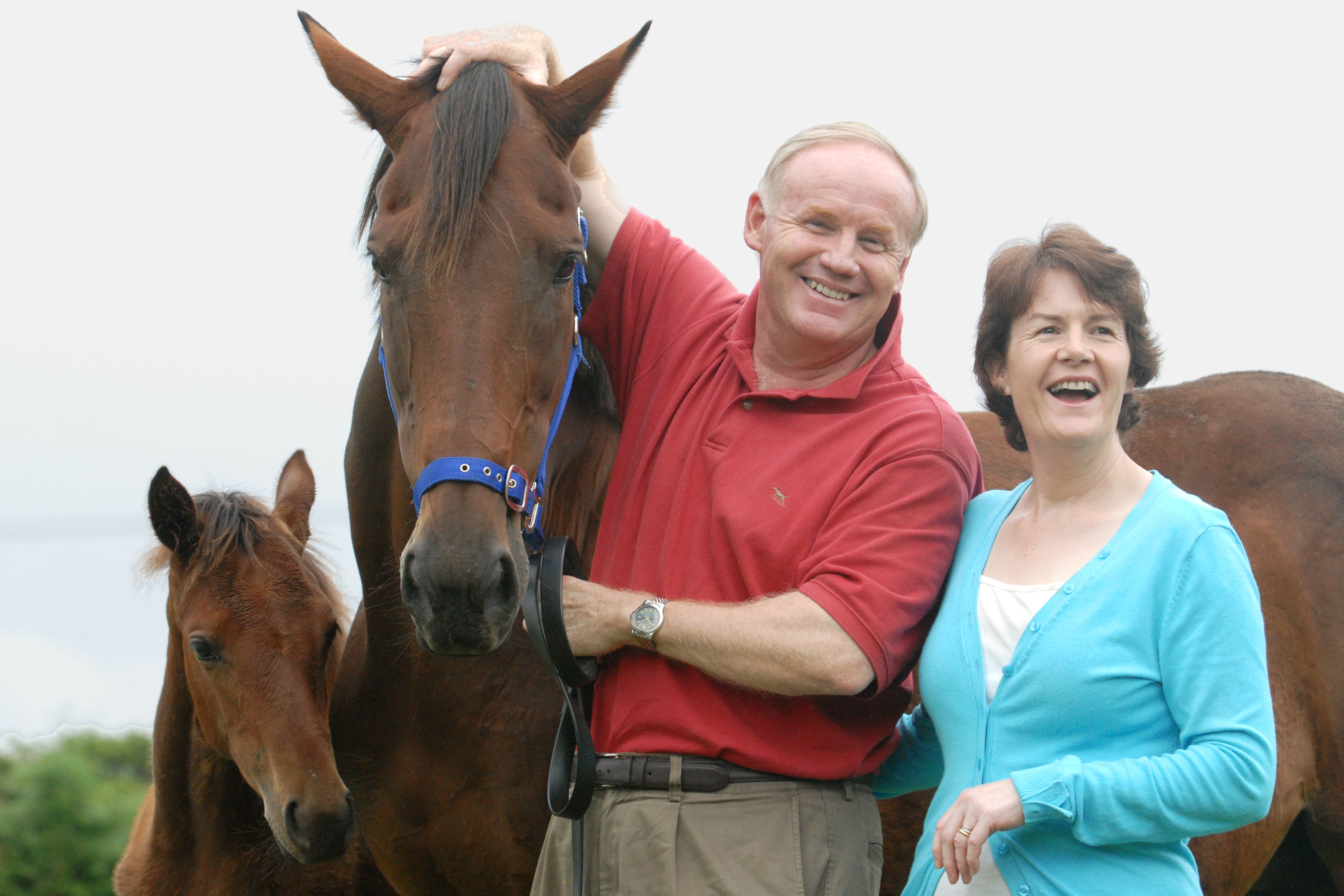 A little later, when Timeform awarded Winx 133p after her second Cox Plate victory, I suggested to Timeform's respected Australian analyst Gary Crispe that Sunline's final 129 rating may have been a touch low. Gary replied with a detailed review of both ratings that deserves quoting in full:
"I have been back to Sunline's Cox Plate wins and using our current technology - and there have been some minor improvements and modifications to the process of calculating NH and SH [Northern Hemisphere and Southern Hemisphere] ratings since that time - I would definitely not change the 124 from her first Cox Plate win and probably not her second Cox Plate figure either.
"Looking at both their second Cox Plate wins, our analysis shows the field that Winx defeated as superior to the one that Sunline defeated on nearly every measure, such as average win and place percentages of the runners and recent form as measured by average beaten margins for wins and placings. Also the percentage of G1 winners in the 2016 field was slightly higher.
Not the whole story
"The winning margin is also a major factor because it represents the winner's dominance of her rivals and, if those rivals are good quality and meet the benchmark for that type of race, then it becomes even more important, especially where the race is run at a strong gallop throughout.
"Then there is the Timefigure calculation. Basically, this converts the race time to an equivalent Timeform rating in pounds (taking into account many variables, such as race time standards, quality of racing on the day and speed of the track surface). If we look at their last Cox Plate wins, Winx had a Timefigure of 132 v a Timeform rating of 133 and Sunline had a Timefigure of 126 v 129 Timeform rating.
"A third process we use is the race standardisation technique where we overlay the running of today's race over the past five years' race renewals looking at the five-year average for the top five placegetters. That is a very accurate method of seeing just where the race sits historically and, once again, the ratings allocated to both Winx and Sunline would not change."
I accept Timeform's analysis in favour of Winx as far as it goes, but it doesn't tell the whole story, because the merits of their rivals can still be debated, the Cox Plate distance was not Sunline's best and the exceptional quality of her overall record leaves the daughter of Street Cry with challenges she still has to meet.
Like Winx after her 3-year-old season, Sunline competed mostly in open championship company. Among the outstanding male performers she defeated were champion 3yo miler Redoute's Choice (4 x G1 wins), champion sprinters Testa Rossa (6 x G1) and Falvelon (2 x G1), champion stayer Tie The Knot (13 x G1), Adam (2 x G1), Diatribe (2 x G1), Intergaze (8 x G1), Juggler (4 x G1), Shogun Lodge (3 x G1), Show A Heart (4 x G1), Sky Heights (4 x G1), and two-time Hong Kong Horse of the Year Fairy King Prawn.
The 2000 field was the weaker of the two Cox Plates Sunline won, and probably the weakest of the four Cox Plates won by the two mares. Yet it's hard to argue that Tie The Knot, Sky Heights and Testa Rossa (2nd, 3rd and 4th in 1999 and all unplaced a year later) were collectively inferior to the 2015 and 2016 placegetters Criterion (4 xG1), Highland Reel (4 x G1), Hartnell (2 x G1) and Yankee Rose (2 x G1).
Winx's second Cox Plate
Sunline's second Cox Plate
The horses behind Winx in 2016 have now won 18 Group 1 races between them with five-time Group 1 winner Black Heart Bart the best of them. Tie the Knot, Sky Heights and Testa Rossa won 23 Group 1 races just among the three of them. Hartnell, Black Heart Bartand Yankee Rose will likely add to their tallies, but the 1999 field still looks better to me.
Sunline also met Champion 3yo and subsequent Australian Horse of the Year Lonhro (11 x G1) in her final three starts, finishing ahead of him in the 2002 George Main Stakes and Cox Plate, and second to him in the Caulfield Stakes over 2000 metres, where her ferocious front-running power drew a performance of stirring fortitude from the colt. Right now, there's no Lonhro (final Timeform rating 128) or Northerly (129; 9 x G1) lining up against Winx.
Despite her two Cox Plate victories, Sunline is more accurately rated as a superlative sprinter-miler. She won 27 of her 36 starts at 1200-1600 metres (her worst placing was fourth in the 1999 G1 AJC Epsom Handicap), and, of her 17 Group 1 starts in that range, she won 11, including the 1200-metre Manikato Stakes. In fact, Sunline was unbeaten at 1400 and 1500 metres, the distances of her two Waikato Sprint G1 wins, and her pair of Coolmore Classic G1 victories, carrying topweight of 60kg on both occasions.
Tests that lie ahead for Winx
A weight-for-age race featuring Sunline and Winx as 5-year-olds over 1600 metres at Randwick would surely fall into the 'walk-over-broken-glass-to-see' category!
Sunline won five of her ten Group 1 starts over the Randwick Mile, and Winx boasts a five-from-six record, missing only in the 2014 Flight Stakes, which the more precocious Sunline won in October 1998. Winx's first Group 1 success was the Queensland Oaks in May 2015.
Sunline passed a couple of other tests that still lie ahead of Winx: longevity and an international Group 1 victory.
Sunline's career spanned six racing seasons, from 1997-98 to 2002-03 and she raced in Group 1 company over 48 months. Winx has competed across four seasons and her Group 1 career has so far covered 29 months - also impressive, but now with the pressure of extending her 15-race winning streak, something Sunline and her trainers Trevor and Stephen McKee put behind them when she was beaten at her ninth start.
Sunline's 2000 Hong Kong Mile
By the autumn of her 5-year-old season, Sunline's dominance was clear and her record was stunning: 33 starts, 25 wins (nine G1, nine G2 and two G3), five seconds and only three unplaced runs. This is comparable with Winx's career to date of 25 starts, 19 wins (10 G1, six G2 and one G3), three seconds and three unplaced efforts, except that Sunline had already added an international success. She defied Fairy King Prawn in the 2000 Hong Kong Mile G1 as caller David Raphael declared her "the mare of the world".
Unfortunately, the 2001 foot-and-mouth epidemic ended the possibility of what could have been a ground-breaking campaign in England, two years before Choisir's attack on Royal Ascot.
Sunline raced on for another 19 months, winning seven of her last 15 starts, four of them at Group 1 level, including her thrilling second Doncaster Handicap under 58 kg, and three Group 2 races now designated Group 1 (the Memsie, Turnbull and Mudgway Stakes).
A memory of equine magnificence
Winx is undoubtedly capable of matching or bettering this final phase of Sunline's career, but remaining unbeaten at top level will only get harder, and only a third Cox Plate win and/or a big overseas success seem likely to improve her current Timeform rating.
Gary Crispe also highlights Sunline's top-class competitiveness over a long period of time. He says, "Sunline's toughness and longevity will, in my opinion, always stand her ahead of all other mares. She was some racehorse that performed at her top for many preparations in New Zealand, Australia and overseas – something we don't see happen a lot right now and almost never with mares."
The Australian Racing Hall of Fame got it right in 2002 and Sunline's place there among the greats is secure, as I wrote on the day she died in May 2009:
"There have been, and will be other great Australasian champions, but there will never, ever be another Sunline. Her magnificent physique, ferocious competitive spirit and indomitable courage were all that any breeder could hope to produce, and all that anyone who loves the Thoroughbred horse could wish to see.
"Sunline is her own benchmark, and stands easily in the company of the greatest legends of the Australian and New Zealand turf. She leaves this world with a memory of equine magnificence that will not be erased."

Susan Archer (@Sunline129 on Twitter) and her husband Michael Martin bred Sunline in New Zealand in 1995 while they were living in Tasmania, where Michael was the Chief Executive of the Tasmanian Racing Authority. They subsequently worked together for 10 years, as Media Manager and Chief Executive respectively, at the New Zealand Thoroughbred Breeders' Association and were named New Zealand Breeders of the Year in 1999. Michael continues to head the NZTBA, while Susan now works as the Media and Communications Manager for Arrowfield Stud.