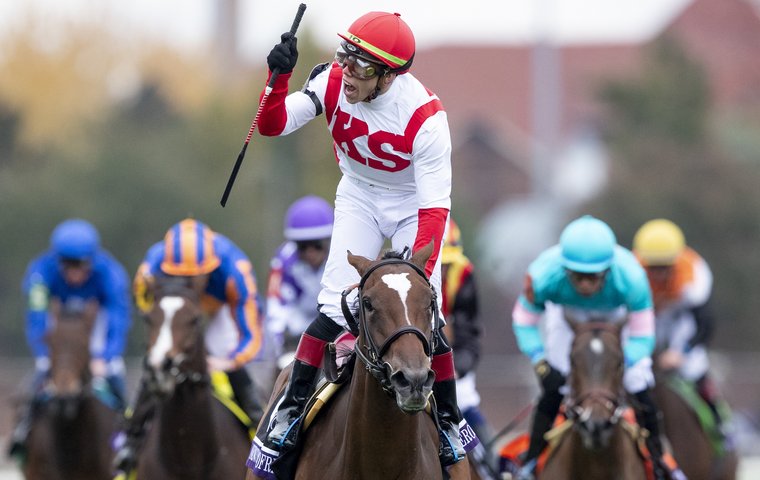 There was the distinct feel of an American sale ground to pockets of Tattersalls' Park Paddocks earlier this month.

As ever, anticipation was running high as the auction house made its final preparations to the October Sale in Newmarket. Europe's premier yearling sale annually attracts an array of big hitters and indeed, the sale ring went on to host intense battles between Sheikh Mohammed and Coolmore on several occasions during the first week.
Yet it also swiftly became apparent that anyone shopping lower down the market would face increased competition from American investors. While American participation at Tattersalls is nothing new, that in the yearling market has been until recently sporadic. Then agent Mike Ryan and trainer Chad Brown hit the jackpot with some of their early purchases and American interest in this European product exploded.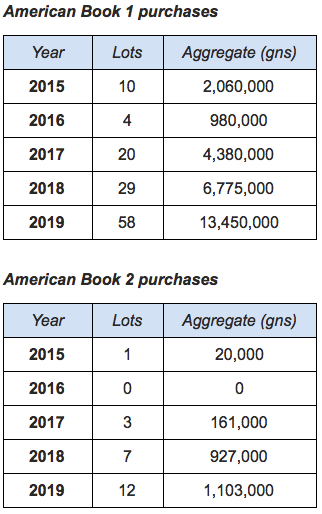 Statistics from Tattersalls show that American buyers accounted for 58 yearlings out of this year's Book 1 worth a total 13,450,000gns. Compare that to as recently as 2015, when they came away with ten lots worth 2,060,000gns.
Crucially, that momentum also carried over into Book 2 the following week, which featured the sale of 12 yearlings worth 1,103,000gns to American interests.
Several factors are coming into play here. Firstly, nothing breeds success like success, and that enjoyed by Irishman Mike Ryan and his clients out of recent renewals of this sale has been one of the hot talking points of the summer.
Not even the most optimistic among Ryan's team could have envisaged the level of success that his Tattersalls purchases have achieved under Brown's tutelage.
In a Lope De Vega filly purchased for 'just' 200,000gns, Seth Klarman's Klaravich Stables came away with Newspaperofrecord, last year's Breeders' Cup Juvenile Fillies Turf winner.
Then there is 325,000gns colt Digital Age, a Grade 2 winner back in May who went on to take his earnings to over $550,000 when second in the inaugural $1 million Saratoga Derby Invitational. Klaravich also own Value Proposition, a highly regarded winner of two of his three starts sourced for 400,000gns out of the draft of his breeder Meon Valley Stud, who have hit headlines this year as the owner-breeders of G1 Epsom Oaks winner Anapurna.
As for Peter Brant, he came away with Grade 3 winner Demarchelier. Although not cheap at 425,000gns, his price still fell below the average of 815,000gns paid for the stock of his sire Dubawi at that particular sale. He's a well related colt - Demarchelier is a grandson of blue hen Jude - and looked exciting before falling foul of a career-ending injury, meaning that Brant is now in a position where he can stand the horse with confidence at Claiborne Farm in Kentucky.
Such successes came out of an initial group of 12 yearlings, none of whom cost more than 425,000gns at a sale where 17 million-guinea lots changed hands.
And the momentum has carried over into the second group of runners too, with Sketches Of Spain (bought by Brant for 400,000gns from Ballylinch Stud) and The Path Not Taken (bought by Klaravich for 200,000gns from Highclere Stud) each off the mark in good company at the first time of asking.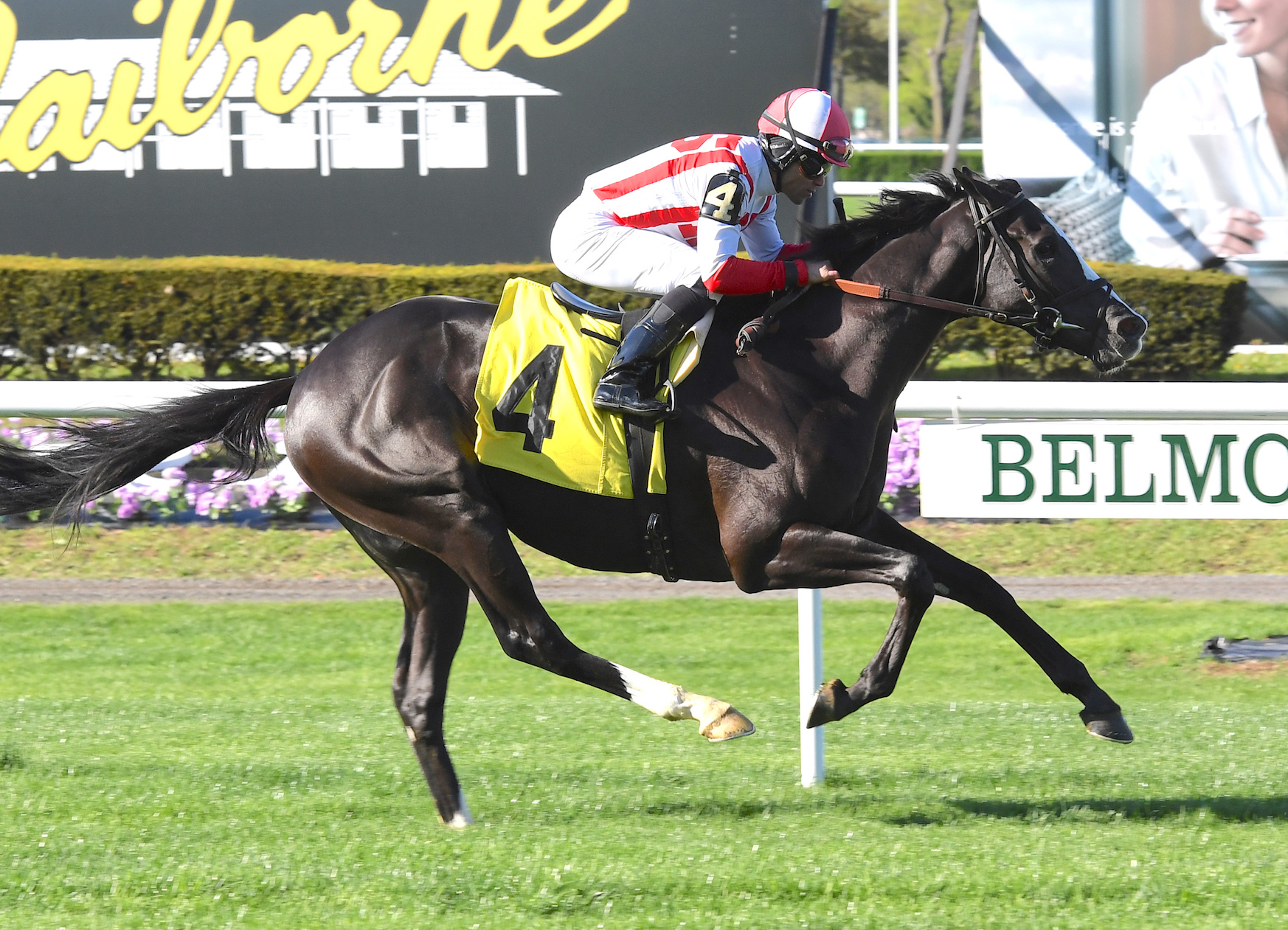 Naturally such success has not gone unnoticed in American circles, the result being that this year Ryan and Brown faced real competition from other American buyers. The pair were still the dominant American forces as their clients Brant, Klaravich and Bob Edwards of E-Five Racing returned for more, alongside a newer face in Jay Hanley, former co-owner of Lady Eli. But others, such as Maverick Racing, Ben McElroy, Deuce Greathouse, Chad Schumer and BSW Bloodstock, also featured on the buyers sheet. The latter were making their first foray into the Tattersalls October market and came away with nine lots over Books 1 and 2; they also made a bold play for the record-setting 1,050,000gns Dark Angel filly in Book 2.
Trainer Todd Pletcher, meanwhile, acted in conjunction with the Australian-based Aquis Farm to purchase a Fastnet Rock filly and Galileo colt. Both are slated to race in the U.S.
Such intense interests pays credit to the quality of turf stallions available in Europe and the high regard in which they are held worldwide. And, for all that Kentucky boasts several noted turf influences - think Kitten's Joy, War Front, Medaglia d'oro, More Than Ready and the emerging Noble Mission, who can blame American interests for looking further afield when the American turf programme is undergoing so many enhancements?
The aforementioned Saratoga Derby held in early August, in which A Thread Of Blue beat Digital Age this year, is a welcome addition to the turf programme, especially as it forms part of New York Racing Association's inaugural Turf Triple Series. Worth $5.25 million in total across two series for colts and fillies, the Turf Triple caught the imagination of both domestic and international players in its debut year and looks set to become an increasingly valuable asset to the North American scene.
Then there is the increased turf programme at Saratoga.
"Turf racing has become more than 50 percent of the races at Saratoga," Todd Pletcher has been quoted as saying. "So there's a good reason to be involved in sales [like Tattersalls]."
Saratoga isn't alone, however. In 1991, turf racing consisted of five per cent of the racing staged in North America. By 2017, that figure had risen to 17 percent. Turf events have also accounted for 41 percent of the Graded stakes races run so far this year in North America, and, as the likes of the Turf Triple, Arlington Million and Secretariat Stakes show, there is plenty of money to be won.
Tattersalls' £25,000 Book 1 Bonus has become a valuable tool in strengthening the middle to lower markets of Book 1 - there are numerous examples of domestic buyers targeting the sale now to take advantage of the concept - but American money has arguably become even more important. Not only were American buyers participants at every level of the market beyond the very top, but there was a period during the first few hours of trading when Chad Brown, planted on the back stairs, seemingly bid on every other lot.
American investors are now confirmed as part of the fabric of the Tattersalls yearling market. Now the test is for this larger group of purchases to follow the example of their predecessors and become important players within North America's burgeoning turf scene. Should that happen, then the floodgates will really open.