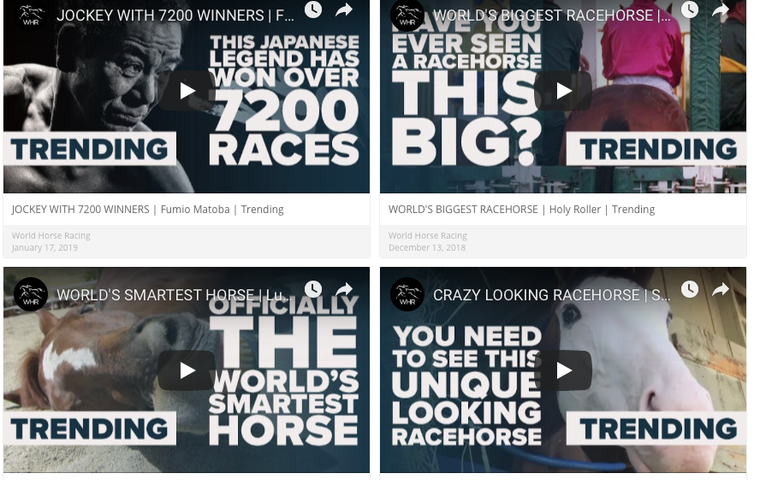 Data showing that 103 million tweets were created during last year's Winter Olympics which gained 33.6 billion views on and off the social media platform demonstrates there is a massive appetite for content about sport.

Football's governing body, Fifa, has 12.4 million followers on Twitter, the NFL 24.3m, the NBA 27.6m and international cricket's governing body has nearly nine million.
Now leading figures in the horse racing industry are collaborating on a digital and social media project that is trying to secure a slice of that audience.
World Horse Racing is an alliance of four major racing organisations, Ascot racecourse, the Breeders' Cup, Goodwood racecourse and the Victoria Racing Club, which stages the Melbourne Cup.
They have invested approaching a seven-figure sum in establishing an operation that will create content that they hope will win new followers to the sport, whether it is through Twitter, Facebook, Instagram or YouTube.
The focus is not on what goes on at their own events, but on a mission to "help a new generation of sports fans fall in love with the power and excitement of horse racing, while giving today's racing enthusiasts exclusive, behind-the-scenes access to the sport they love".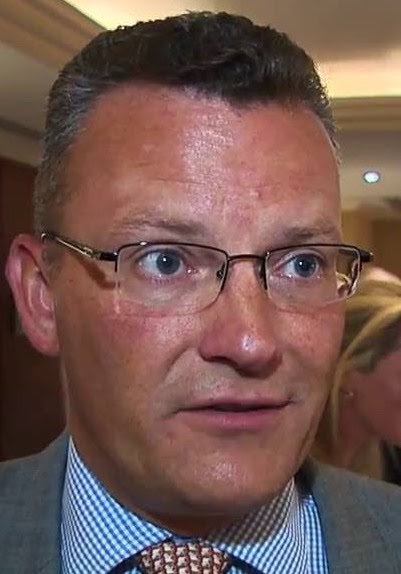 It has been driven by Adam Waterworth (pictured left), estates sports managing director at Goodwood, which not only stages the Glorious Goodwood horse racing festival but is also home to a motor racing circuit.
"The motorsport side at Goodwood had invested in and seen significant growth in their social media fan base and digital numbers," says Waterworth. "It was such an important part of the business in terms of what sponsors were asking for and what people expected that we figured that should be heading horse racing's way in terms of digital numbers and the social media space.
"At Goodwood, we starting to think how we could take some of what we learned from motorsport and grow a digital following for horse racing that is interesting and sizeable and significant.
"That is where World Horse Racing came from. It's difficult for one racecourse or racing organisation to claim to be the mouthpiece for the sport. In motorsport, Goodwood is a world leader, so it can occupy that sort of position.
Compelling stories
"On the back of that, we considered who would be the obvious people we could join with and create something that can claim to tell the narrative and the stories of racing. So, over a period of 18 months to two years, whenever I was with people from other racing jurisdictions, I began to talk to them about the idea of establishing a social media platform that tells the stories of the sport."
World Horse Racing launched in May 2018 with a small team of full-time staff and a social media agency contracted to produce the content.
It is not a space for betting, horse form or tipping. It is an area that hopes to tell some of the sport's more compelling human and equine interest stories capable of gripping the general sports fan.
"Increasingly, racing must be one of the most global sports in terms of the regularity of participants competing all over the world," says Waterworth. "The fact that Ryan Moore can pop up in Japan one day and France the next. There are few sports where the leading protagonists can be so global.
"I don't think this is a story that has particularly been told, and a digital platform is a good place to do that as video and visual is a relatively easy way to do that."
The early response has been encouraging. Wherever there is a racing story to be told around the globe, World Horse Racing hopes to relate it.
One of its most popular videos was the meeting between NFL star Rob Gronkowski and horse Gronkowski, named after him. Its output includes features on racing on the ice at St Moritz in Switzerland and a 62-year-old Japanese jockey who has ridden more than 7,200 winners. Recently it has posted film of an incredible winning ride in Madrid, U.S. Royal Ascot contender Imprimis snacking on oranges, and a look at aspiring milliners making bespoke headgear, as well as the sound of excitement building in a vast Tokyo crowd moments before the start of the Japanese Derby. There are also videos on some of the best moments from recent Royal Ascots.
In time, it is hoped the content will be sufficiently popular to generate income, but Waterworth suggested making money was not an urgent priority.
"It was never the business plan that it would generate income in the first year or so," he says. "The hope is it will through the revenue streams of sponsorship so will become revenue-generating in time.
"It's about building the numbers first. If we can build a significant number, there will be a way to generate revenue out of this. At the minute, it is about getting a decent following and being seen as a legitimate platform.
"I would like to think, in terms of views and the number of people consuming horse racing content, we would be the leading site within a couple of years."