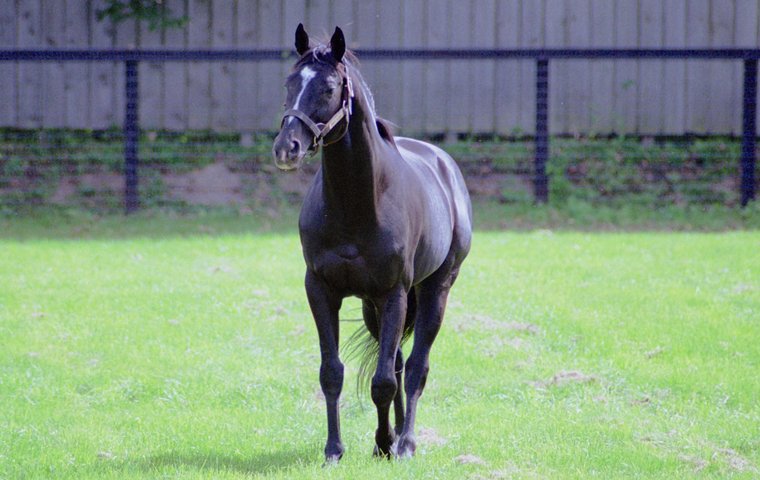 It was 1986. It was the time of Dancing Brave and Ferdinand, Lady's Secret, Oh So Sharp and Bonecrusher, of Bill Shoemaker, Steve Cauthen and Pat Eddery, of D Wayne Lukas, Tommy Smith and Henry Cecil. Sir Tristram was the dominant stallion down under, sons of Northern Dancer were about to claim the sires' titles of Britain and Ireland and the U.S. (Nijinsky and Lyphard respectively) and the jury was still out on a new innovation called the Breeders' Cup, which had just had its second edition.

There was certainly no indication that two unremarkable foals who were born within a few miles and a few hours of each other over the course of one particular 24-hour period in Kentucky at the end of that March would prove to be anything out of the ordinary.

Yet they were to have what was then a barely imaginable impact not only on the Thoroughbred breed but also on the course of international racing over the next three decades, and probably way beyond.

Certainly Australian racing and the stallion shuttle industry, and the strength of breeding and racing in Japan were altered forever because of Danehill and Sunday Silence.

Amanda Duckworth went to find out what memories remain of the events of March 25 and 26, 1986, and what impressions the pair made in their early days.

Not so memorable March
Sunday Silence was the first on the scene. The son of Halo was born March 25, 1986, at Stone Farm in Paris, Kentucky, while Danehill was born a few miles away at Juddmonte's Kentucky farm in Lexington on March 26.
The list of champion horses bred by Juddmonte reads like a who's who of the turf, and Stone Farm has bred and/or raised additional Kentucky Derby winners Gato del Sol and Fusaichi Pegasus, as well as European champions Rainbow View and Air Force Blue, among others.
Three decades after the births of Sunday Silence and Danehill, their connections can be forgiven then for not having crystal-clear memories of either arrival. The operations have a history of dealing with top-of-the-line horses, it was a long time ago, and both colts were born to good mothers, so there was little drama.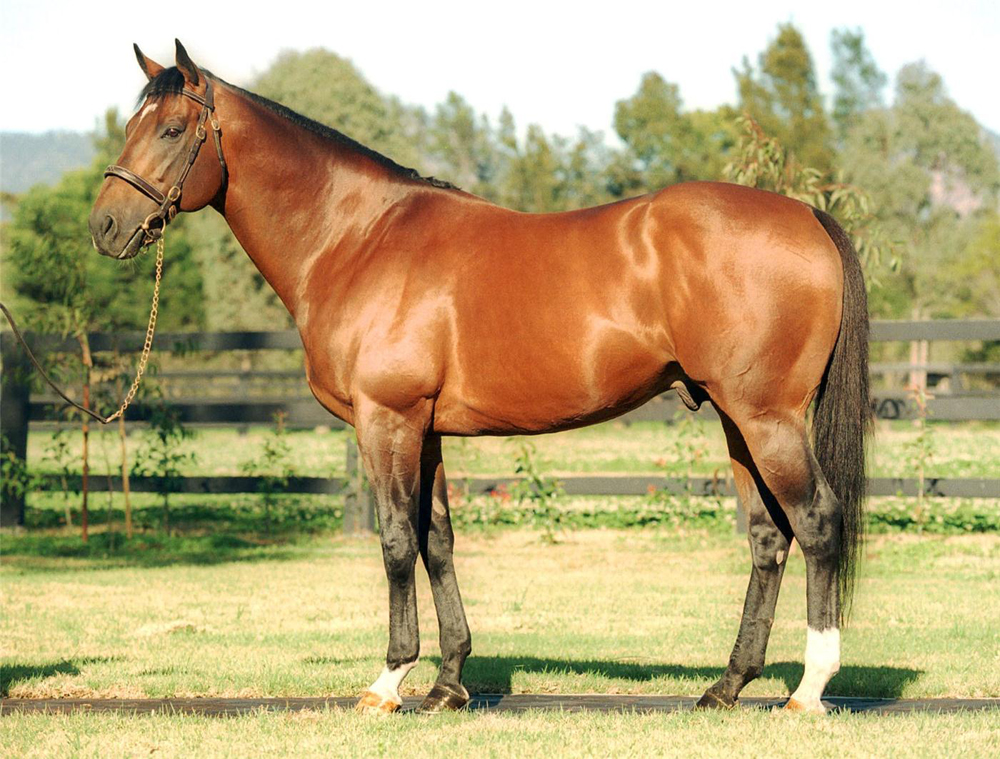 "As a foal, Sunday Silence really was just average," said Stone Farm's Arthur B. Hancock III, who raised and then later co-owned the future champion. "Nothing really stood out about him, as opposed to say Fusaichi Pegasus, who always looked like the best foal you ever saw.
"His dam, Wishing Well, was a nice, good mother. She was never a problem, and she was a multiple Graded stakes winner in her own right. She could run. I would say he got his attitude from Halo."
As far as Danehill goes, Scott Walker, who is the yearling/training manager for Juddmonte in America, has been with the farm for decades and worked with the son of Danzig.
"I don't actually remember him much as a baby," said Walker. "I had him then, but I can't really remember much specifically about him. Razyana, his mother, the way she was built, she was a real strong type of mare. A lot of her babies were all like him.
"She was a good mother, but she was a very strong-willed mare. When I say strong-willed, I mean you had to watch what you did around her because she was tough. A lot of her progeny was like that too, but they were good."
Making memories
Although the births of both Sunday Silence and Danehill were seemingly unremarkable, it did not take long for them to start drawing attention to themselves.
"The first thing I really remember about Sunday Silence was seeing him out in the paddock when he was about a month or two old," said Hancock. "He was out with about 15 other mares and foals, and one day I was watching them. Although he turned black, he looked gray as a foal, dark gray. All the rest of the foals were lying down or nursing, and he was just running in and out of the mares, making circles and doing figure eights.
"I called on the radio to the broodmare manager, Chester Williams, and I said, 'Chester, who is that grayish-looking foal in field 17?' He said it was the Wishing Well foal. I sat there on the hill for two or three minutes watching, and he never stopped running. That turned out to be Sunday Silence."
As a weanling, Sunday Silence became memorable for a far less pleasant reason. He contracted a virus and was on the brink of death, and it all happened on one of the biggest holidays in the country.
"He just had the worst diarrhea one morning, and we had to give him something like 20 liters of fluids," said Hancock. "It was Thanksgiving. Carl Morrison was the vet, and around 1 pm everybody wanted to go eat lunch. Trying to make light of a very bad situation, he said, 'Well you little son-of-a-bitch, if you are going to die, just go ahead and die. I am getting hungry.'
"His illness was the damnedest thing, and what struck me about it was that, as sick as he was, he didn't die. He just wouldn't. He refused, but that set him back, and he didn't look that great as a yearling."
Making a mark
Danehill, on the other hand, started to make his mark as a yearling, but that didn't necessarily equate to popularity with those working directly with him.
"He was one of our top colts that year," said Walker. "I still have the sheet from when we rated him back then. I rated him personally, noting how much we liked him both before and during the breaking process. He was ranked third out of 21 colts that year."
Although Walker remembers Danehill as a colt who behaved himself, there wasn't exactly a line of eager riders hoping to get on is back.
"He did everything well and he moved well, but they just didn't care to be on him, not knowing who he was at the time," said Walker. "Obviously, if they had known, they would have all begged to ride him. We had more riders that got on Arrogate than I can tell you. They came out of the woodwork.
"With Danehill, the riders didn't particularly like riding him because he was kind of uncomfortable. That's what I remember most about him. I think a lot of speed horses are like that — they don't have that nice, long beautiful stride. They are a little straighter in their hind ends, and so they are not quite as comfortable to ride."
As Danehill's talent became clear, his dam, Razyana, basically had a standing arrangement with Danzig in the breeding shed.
"When he got good, I think we bred her back to Danzig almost every time," said Walker. "We get one good one, and we stick with it a lot of the times. In her case, she threw five other stakes horses by Danzig. It's funny how some of them pass on genes like that, and some of them don't."
Group/Graded stakes-winning full siblings to Danehill included Eagle Eyed, Harpia and Shibboleth, while Anziyan was G3-placed and Quick To Please was stakes-placed.
As it turns out, Wishing Well revisited Halo multiple times as well, but Sunday Silence would be her only stakes winner.
Future success
While Danehill was deemed one of the top of his crop, Sunday Silence failed to sell both as a yearling and as a 2-year-old.
On his way back to Kentucky after an unsuccessful trip to California to be sold as a juvenile, Sunday Silence's story almost ended again before it truly began. While traveling through Texas, the van driver had a heart attack and died. The truck overturned, killing some of the horses and injuring others.
Once they were racing, though, both Sunday Silence and Danehill became top-class runners. In America, Sunday Silence won the first two legs of the Triple Crown as well as the Breeders' Cup Classic during his epic rivalry with Easy Goer, while Danehill made his mark in Europe by taking the G1 Sprint Cup and G3 Cork and Orrery Stakes after finishing third in the 2000 Guineas at Newmarket.
Coolmore, in partnership with Australia's Arrowfield Stud, privately purchased Danehill from Juddmonte for stud duty. Hancock, meanwhile, was only able to sell three of the available 40 shares in his 1989 Horse of the Year.
"No one wanted Sunday Silence," said Hancock. "People told me they wouldn't have him if I gave him away when he was a yearling, and when he came back here to start his stallion career, I called everybody in the world and no one wanted shares."
Shadai Farm's founder, Zenya Yoshida, had purchased a 25 percent interest in Sunday Silence near the end of his racing career, and when the colt was deemed undesirable in America, Yoshida bought him outright and moved him to Japan.
The fact both stallions wildly exceeded expectations is well documented. Sunday Silence was the leading sire in Japan from 1995 (his first crop of 3-year-olds) through 2007 (five years after his death), and Danehill dominated the stallion ranks in Australia while also topping the charts in Europe, proving a shuttle stallion could have great success on multiple continents.
As it happens, the mighty stallions died within a year of each other. Sunday Silence's heart finally gave out in August 2002 after a battle with laminitis, while Danehill suffered a fatal injury while being hand grazed in May 2003.
Their influences live on, though, and for those who helped raise them, their accomplishments remain a point of pride more than three decades later.
"Danehill was highly thought of and well liked," said Walker. "It's hard to believe I still have that paper from when he was a yearling, but a few of the things I have run across through the years, I've kept, and that was one of them."
"All the stuff that happened to Sunday Silence, the sickness, the van wreck, I guess he was just meant to be," said Hancock. "It's miraculous, really, if you think about everything. It's just unbelievable."