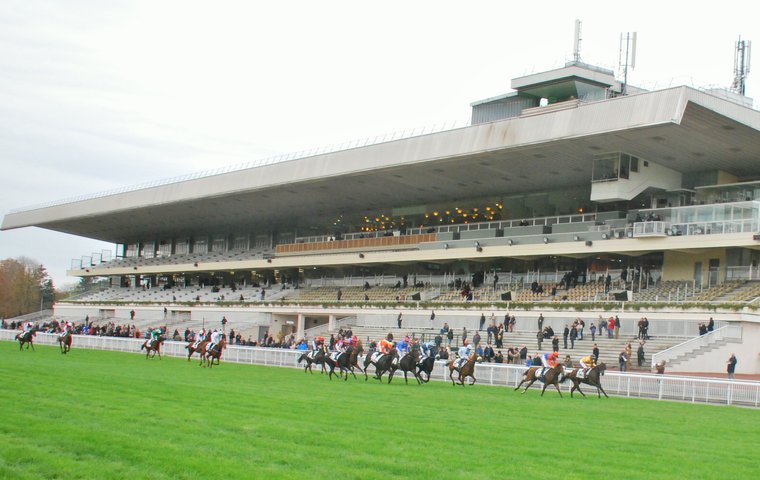 Some of Europe's finest horses have run there - Blushing Groom, Nureyev, Arazi, Miesque, Moonlight Cloud and Makfi chief among them, not to mention subsequent Epsom Derby and Arc hero Mill Reef, who was second to the outstanding 2-year-old My Swallow in the 1970 Prix Robert Papin. Yet Maisons-Laffitte, which was opened in 1878 and is undoubtedly one of the best racetracks in the Paris region, is now shut.

The closure prompted the legendary Freddy Head to say, "My genes are here. I was born in Maisons-Laffitte. It's a mythical racecourse known worldwide and I don't understand why France Galop acted in this way. It's not the solution."
An overcast, gloomy autumn day (on October 29) seemed an appropriate setting for its final meeting, certainly for one year and possibly for good.
The local Mayor, Jacques Myard, has for many years battled to prevent the closure as France Galop looked at ways of cutting costs with PMU betting revenue in decline.
Last November, France Galop announced the historic racecourse, with its unique 2,000-metre straight, would close at the end of the 2019 season. Its 24 meetings, including three G2s (Prix Robert Papin, Prix Eugène Adam and Critérium de Maisons-Laffitte), will be transferred to other tracks.
Myard has acted quickly to form a private Société des Course, proposing to take over staffing daily non-racing operations at Maisons-Laffitte, with race-day prize money and admin staff financed by France Galop. The société would also stage regular events and functions, as well as maintaining a restaurant and Salle de Sport fitness area in the Tribune Stand to generate extra income on non-racing days.
Discussions are still ongoing as to whether racing can continue at all, but it's too late for next year and the hope now is France Galop will relent and give the green light for 2021.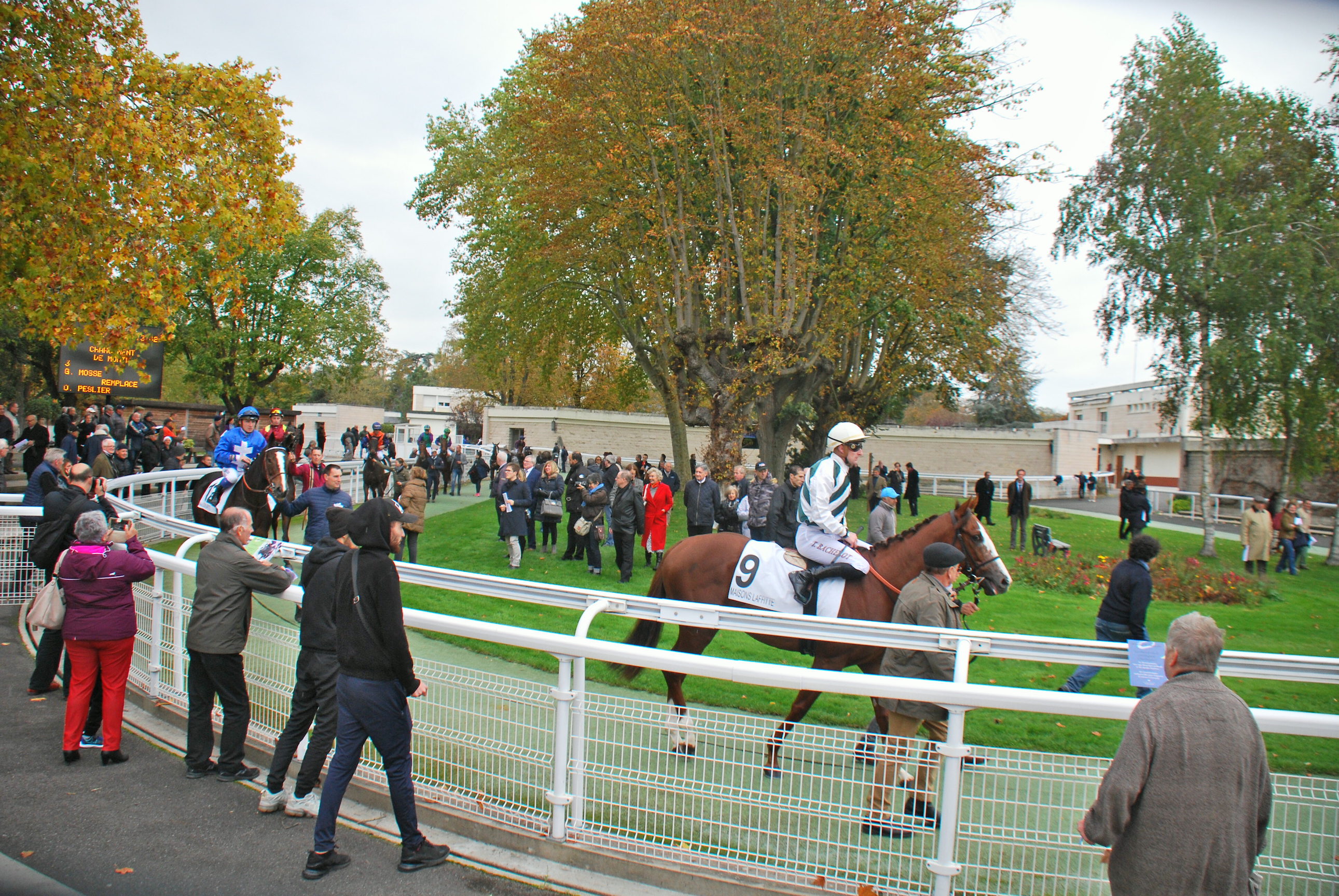 Maisons-Laffitte is without doubt one of the best Parisian tracks, with a spacious layout, a wonderful parade ring, a good stable area and a stand that makes for easy viewing.
Unfortunately it's a long time since there were large crowds at race days there, and numbers have been steadily declining at the adjacent training area since 1952, when it was the number one training centre in France with 2,100 horses stabled there. The figure is less than a quarter of that now.
On arriving for the last meeting, I was initially surprised to discover there was no information either outside or inside the track to indicate the racecourse was closing down.
Despite the strong card, featuring two G3s, only a few hundred racegoers, mostly retired men, showed up, disappointing considering all the town's efforts to save the course in the past few months. So we had an afternoon's racing without any real atmosphere.
Of course, most people in Maisons-Laffitte outside the racing community work in Paris, so it's difficult for younger working people to go racing during the week. The region is spoiled for choice - you can go racing at one of the flat, jump or trotting tracks nearly every day between April and October.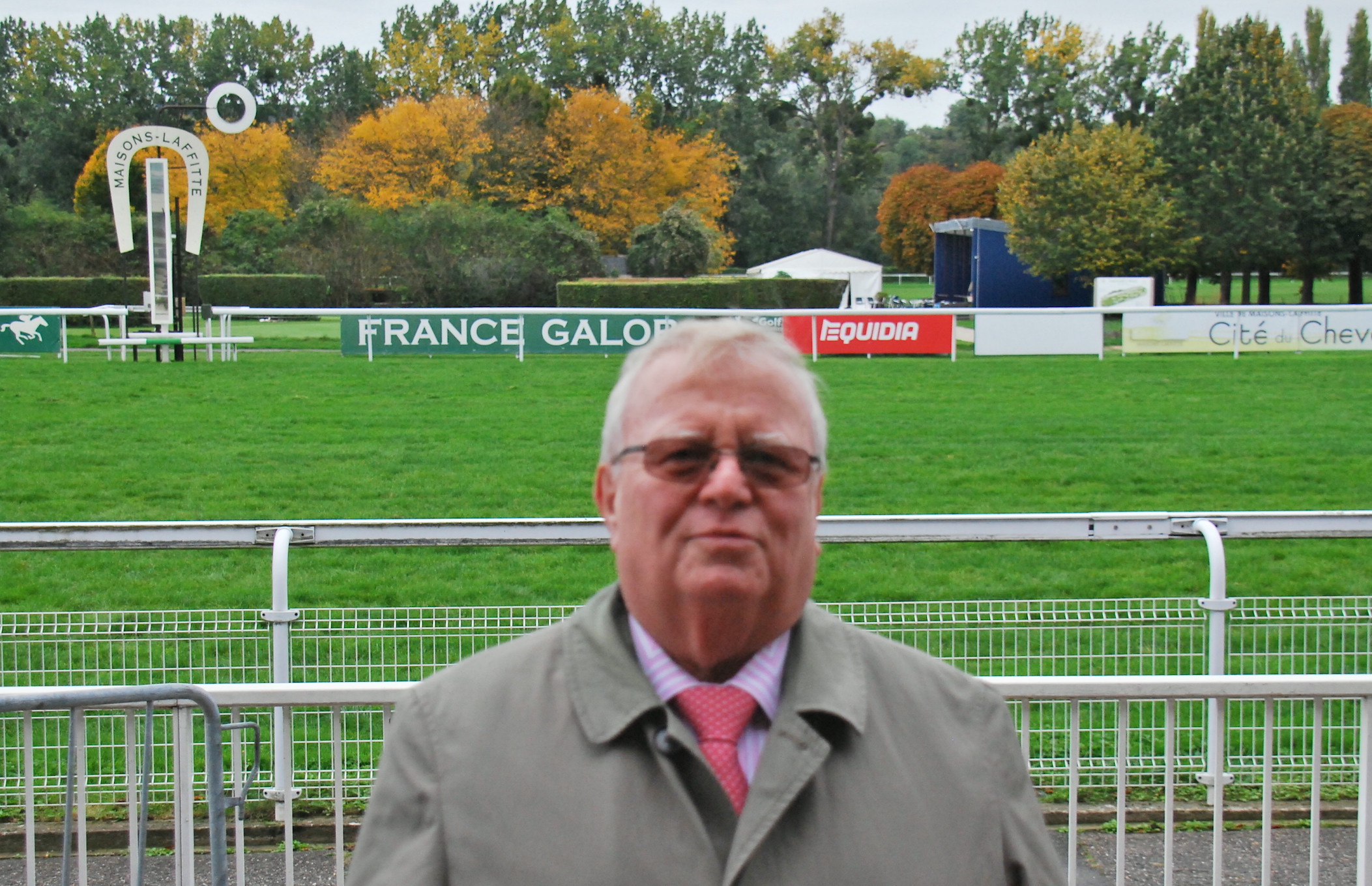 It was ironic that the first G3 on the card for perhaps the last meeting there was the Prix Miesque, won by the somewhat aptly named Dream And Do. The mighty Miesque, ridden by Freddy Head and trained by Francois Boutin, won the 1987 Prix Imprudence there in 1987, before going on to capture both the English and French 1000 Guineas and consecutive Breeders' Cup Miles.
I spoke briefly to trainer Henri Pantall, who said, "It's a sad day for French racing and nobody likes to see a racecourse close, especially a major track like Maisons-Laffitte with its unique straight, but France Galop needs to make some cost savings with betting revenue falling."
Most of the racegoers I spoke with agreed it was sad to see the course close, but they seemed resigned to it.
Closure of the racecourse will undoubtedly have a negative effect on owners wishing to have horses trained at Maisons-Laffitte, even though France Galop is investing €1.5 million to modernise the training area and make it more cost-effective.
The training area was capable of catering for 1,500 horses, but currently it has fewer than 500. France Galop's running costs for it showed a €2.4 million deficit in 2017.
Under new plans, 31 of the 42 jobs at the training area and racecourse will go. Some older employees will take early retirement while the rest will be re-employed at other France Galop racetracks. France Galop estimates this will save €5 million annually.
Ongoing costs
What will happen to the track from now on is uncertain. France Galop owns the track and its vast open space racecourse, which has no commercial value to sell off as it is adjacent to the River Seine and a flood risk. It will still prove expensive even if remaining empty as France Galop must continue to pay the annual land tax of €285,365 and union dues of €187,211.
But more important will be the continued cost of general maintenance, which will now have to be done by a private company as France Galop has now no maintenance staff employed there.
Mayor Jacques Myard told me, "France Galop has agreed to the local region putting on three events in the interior of Tribune Stand during the next six months, for a New Year's activity and two other commercial private wine events."
Myard seemed confident France Galop would eventually agree to the Société Des Course taking over running the racecourse. France Galop directors continue to demand further assurances concerning the proposal, and the decision is currently being held up by France Galop's presidential election on December 16, for which Edouard Rothschild is seeking re-election.
Saving money on the administrative side would appear to be crucial, as pointed out by former French Budget Minister Jean Arthuis in his report on the state of French racing last November. According to the report, overall PMU turnover has fallen from €10.4 million in 2013 to €9.704 million last year and is set for a further decline of at least two percent this year.
PMU annual profits, which fund French racing, have fallen €76 million to €780 million since 2013, and a further decline seems on the cards this year. It would appear inevitable, therefore, with France Galop's dwindling reserves after the €140 million spent to refurbish Longchamp, that overall prize money will have to be cut.
Le Trot, which organises trotting, has already reduced its prize money allocation by €26 million for 2019.
Long-term question
My gut feeling is France Galop will re-open the course in 2021.
Closing it is not the solution. It has nothing to do with the real issue - how to deal with continued falling betting turnover. The track has been used inefficiently for years, with not enough use being made of the course's facilities on non-racedays.
French employment laws make it expensive to cut staff no longer required - Maisons-Laffitte has been overstaffed for years because of falling horses-in-training numbers, an issue France Galop is only now addressing.
The whole thing begs the question: what will France Galop do about the annual race program it funds for the country's other 141 tracks where Thoroughbred racing takes place if annual income continues to fall?