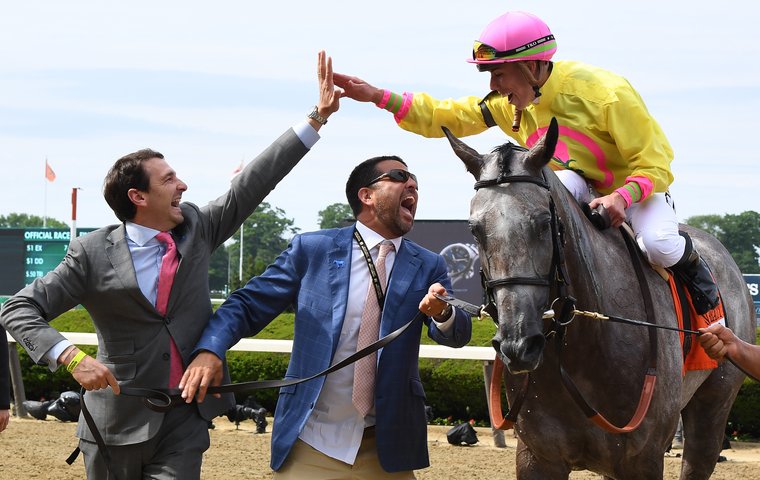 Nicolas de Watrigant is one of the most successful bloodstock agents around. His Deauville-based Mandore International Agency has been responsible for purchasing a host of top performers, including A Raving Beauty, Olympic Glory, Brametot, Ectot, Toronado and Uni.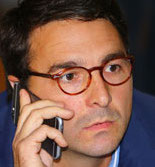 De Watrigant, 39, had a comprehensive grounding in the racing and breeding industry. He learned the ropes firstly at his father's stud farm in South-West France and then in Normandy (at Haras de Fresnay-le-Buffard and Haras du Mezeray), at Newmarket (working for Shadwell Estates and then as Luca Cumani's pupil assistant), in Australia and New Zealand (working for Coolmore, Arrowfield, Windsor Park Stud, Waikato Stud and the Magic Millions sales company) and in the United States (working for Lanes End Farm in Kentucky and also at Lexington's main veterinarian hospital).
Who do you think is the most important figure in the history of racing around the world?
For European racing, I would say Mme Ling Tsui and her family thanks to their legendary Arc winner Urban Sea. Could you ever imagine for one second how the bloodstock industry would be without the influence of her bloodline? Firstly, with Galileo and more recently with Sea the Stars, who are making their mark on Group races around the globe.
What is your favourite racing venue and race?
My favourite race is the Prix de l'Arc de Triomphe, as it is the end of season race that brings together the best 3-year-olds to take on the top older horses. It is where the best of both sexes and generations take each other on, a sort of European championship. It is also because it takes place at Longchamp in the most beautiful city in the world! Like all French racing fans, I remember watching the Arc since I was a child and seeing so many champions crowned in this prestigious race.
My favourite venue would have to be Ascot for the Royal meeting. I love the tradition and fanfare of the whole event. I admire the effort that both men and women normally put into their appearances for that meeting; it is something special and unique in this day and age. Ascot themselves do everything possible to make sure that it is an exceptional race meeting as well as a social event.
What is your fondest memory in racing?
That is an easy one! It would have to be winning the G1 Just A Game Stakes at Belmont Park in 2018 with A Raving Beauty, who I co-owned with my friends Bradley Weisbord and Sol Kumin. Her success came just two races before Justify made history winning the Triple Crown. I will never forget the rush of her crossing the line in front (see video below) and getting to lead her into the winner's circle with the other owners in front of more than 100,000 people.
What is the biggest challenge that racing faces today?
Getting the younger fans and next generation involved. We have to recruit non-stop to ensure the future of our sport. It might be more of a French problem, but I think it applies to racing across the globe to some extent. Young people are vital for the industry as they are future owners, punters, breeders. Without them there will be no more racing.
There are so many different options available to them as hobbies that we really have to work to convince people that it is worth taking an interest in our sport. We need to persuade young people to come racing so it has to be fun and there has to be a good atmosphere. Unfortunately, certain racecourses forget that, but it is our responsibility to show racing in its best light and make it so it appeals to the younger generation.
If you could change one thing in racing, what would it be?
Around the world, I would unify the medication rules and limit the whip use to four times maximum. I read an interview with Gary Stevens on the use of the whip recently and I agreed completely with his point of view. I don't think it makes for pleasant viewing for people who know nothing about racing. I rode in races with the old style of whip, which was much more severe, and I know that the new version doesn't hurt the horses, but I still think it gives a bad impression of racing to outsiders.
As for unification of the medication rules, I think it would be in the best interests of racing and breeding internationally if we were all on the same page. If we want to encourage people to compete with their horses on an international level, then it needs to be a level playing field for all involved.