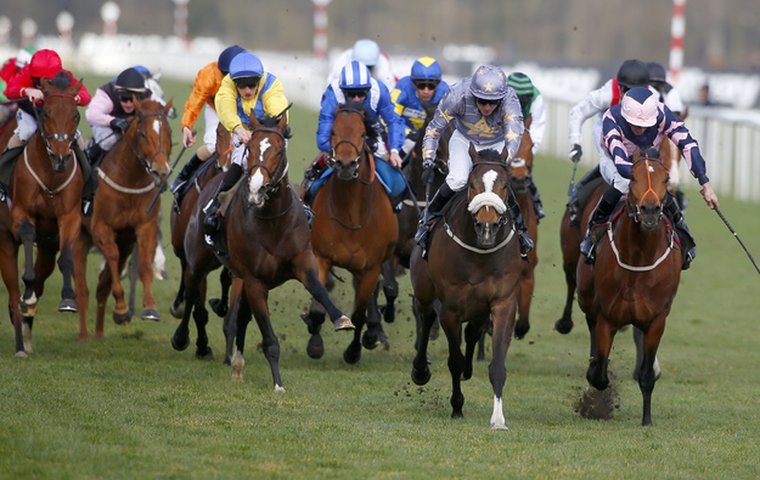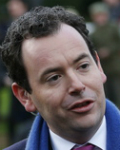 In his monthly TRC blog, the six-times British racing broadcaster of the year, Channel 4 Racing anchor, and regular on NBC's coverage of the Breeders' Cup, looks at the battle between two trainers with one big record on their minds, ahead of Betway Lincoln Handicap day on Saturday, curtain raiser for the British turf campaign.
As any of my colleagues will mirthfully tell you, my knowledge of football (or, soccer, if you must) is pretty thin. So much so that, after two hours on the plane home from Qatar last month, I knew almost everything about the eminent footballing hero sitting on my right. Except his name.
I knew he was the first ever million-pound transfer, I knew which clubs he had played for, which clubs he had managed. I even knew the first names of most of his family members. Still no idea on the name.
A bit embarrassing, really, seeing as though a quick check on the list in the cabin crew's galley confirmed him as Trevor Francis, European Cup legend and 54-times capped for England.
For all my ignorance of the beautiful game, however, one fact even I can recall is that Wayne Rooney has scored most goals in an England shirt.
As a cricket fan, I can tell you readily that Alastair Cook has scored more test-match runs than any other Englishman, and that James Anderson has comfortably seen off Sir Ian Botham's record of most wickets.
As only the most casual observer of American sport, I know that Peyton Manning has the most touchdown passes in NFL history, and that UCLA own more NCAA titles than any other college basketball outfit.
And, if I didn't know, I could find that information in a couple of clicks with the most idiot-proof Google search.
Indifferent to numbers
But which Thoroughbred racehorse trainer has saddled the most winners ever, either globally or in their own country? Now, you've got me. I have no idea, no clue whatsoever, nor am I likely to get one from a rudimentary search of the internet.
I know how many winners the top trainers have managed in the U.K. this season because the seasonal statistics are published most days in the Racing Post. I can calculate for myself career totals of contemporary racing professionals by trawling back through the online database. But finding a one-stop-shop, an easy-to-digest list, a ready means of placing numerical achievements (or any other type of achievement) in historical or global context is unusually challenging.
Then it struck me: horse racing, the sport richest in data, is actually indifferent to numbers as a barometer of training success, perhaps believing them to be too crude, too factual, worrying that we are unable to apply our own interpretations or make qualitative assessments. So indifferent, in fact, that it does not seem to have got itself together to provide accurate and easily accessible records for all professionals in modern history.
This is somewhat ironic, given that numerical milestones for jockeys seem so richly enjoyed and storied the world over, from AP McCoy to Russell Baze.
When it comes to appraising the preparation and training of horses, however, we are perhaps understandably diverted by other concerns. This week has seen the annual opening salvos from the two global superpowers: Godolphin issued an upbeat bulletin about the changes in its regime, and gave itself a rousing "must do better this year"; Coolmore made encouraging noises about the exciting 2,000 Guineas favourite Air Force Blue. If you are a fan of sporting rivalries, you hope the former bears some fruit, else the latter becomes a formality.
Enjoyable sub-plot to the season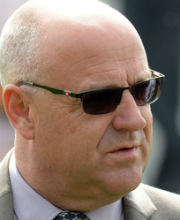 In truth, though, strong and interesting rivalries depend upon two consistently and comparably successful entities and - by that definition - a much more compelling one exists in the county of Yorkshire alone: between trainers Richard Fahey (top) and Mark Johnston.
It is here that numbers matter and can provide a genuinely enjoyable sub-plot to the season - and these are numbers that bear the closest scrutiny. As the dying embers of 2015 burned out, Fahey equalled the all-time training record of 235 winners in a calendar year, set two years previously by Richard Hannon Sr. in the final golden year of his much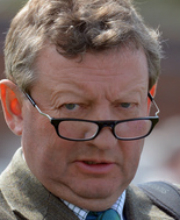 vaunted 43-year career.
Fahey has barely been training for two decades, yet this curiously unheralded milestone was hardly aberrant: his totals since 2009 read 165, 181, 151, 142, 164, 192.
Perhaps the only surprise for the man who trains at Musley Bank near Malton was that he had managed to chalk up more wins than Johnston, the Scot who presides over a similarly self-made training empire 50 miles away in Middleham.
Johnston has passed 100 winners every year since 1994 (just his seventh year with a license), and has racked up double centuries in six of the last seven campaigns. Remarkably, his annual strike rate through 22 seasons has never dipped below 14 percent nor risen above 18 percent, scarcely imaginable consistency given the oft-suggested commercial vagaries of running a racing stable.
All these numbers are even more impressive given they hardly operate a duopoly even in their own county. The astonishing David O'Meara is already a triple centenarian in five seasons, Kevin Ryan combines quantity and quality consistently, while Michael Dods, John Quinn, Tim Easterby, Bryan Smart, Karl Burke and more have tasted success at the highest level.
Geographical bias
And yet, for all Johnston and Fahey have contributed a free flowing pipeline of winners through the last 20 years, rarely are those winners considered anything other than expected or the norm. Rarely is one described as a masterful training performance, singled out for particular ingenuity, or noted for audacity, cunning, sleight of hand or whatever other indistinct qualities appear to be the fuzzy metrics of assessing racehorse trainers.
Happily, the larger commercial ownership outfits have for some while realised that there is training talent north of Newmarket, but - before he received his now extensive patronage from the Maktoum family - Johnston would have been forgiven for wondering why a few less prolific stables had received the nod in preference.
Similarly, Fahey used to (half) joke that he and his team felt "like the Dingles" when attending a smart sale. For the many unfamiliar with that reference, I should point out as politely as possible that the Dingles are an infamous family in the Yorkshire-based soap Emmerdale - I'll let you fill in the gaps. Now, he trains for Cheveley Park Stud, Al Shaqab and many other significant concerns, but - like Johnston - it took some time before people couldn't continue to ignore the sheer volume of success.
Many might attribute this to a long-held geographical bias favouring the soi-disant smart stables of Newmarket and the south, and there is doubtless some historical truth in this. I would conjecture, however, that training a load of horses to win a load of (probably fairly ordinary) races early in your career invokes a curious and counter-intuitive response in those who follow the sport, both horsemen and media.
Consider this: the racing village would far sooner confer some mantle of supposed hands-on horsemanship and implied shrewdness on a trainer who is a 20-winner-a-year merchant. How often have you heard a trainer (or, indeed, rider) described as not having had "the opportunities they deserve" or "more than capable of doing the job granted the right ammunition"?
The very essence of success
Clearly, racing has its nuances, and there are indeed many very capable operators lower down the size scale, but there often seems an overriding tendency to lavish praise on the brand new, the up and coming or the perceived underdog while dismissing the numerically powerful stables as "playing the numbers game", the loose and lazy implication being that if you chuck enough muck at the wall, some of it might stick.
Even Hannon Sr. was arguably a victim of such prejudice until fairly near the end of his career, when better stock began to appear more consistently. Some trainers are pretty coy about how many horses they have at their disposal, as though a gargantuan number is in some way embarrassing or a stick with which they should beaten if they have a quiet spell ("you do know he's got 300 horses, don't you?").
In any other industry, to build from scratch a business as consistently productive as that of Johnston or Fahey (or grow it as the Hannons through three generations) would be considered the very essence of success. Their drive and ambition fuels a quenchless thirst for expansion, meaning more horses, more employment opportunities and more winners.
And, like any two CEOs of good-sized companies employing loyal and hard-working staff, there is a healthy bit of competitive needle between the two. On his website before Christmas, Johnston wrote the following: "Richard Fahey confessed, over a few drinks at the sales, that he got some perverse pleasure from our plight last October and November and would exchange text messages with Jamie Osborne counting the days that we went without a winner. So I make no apology now for pointing out that it is him that has had a spell on the Cold List this year although he got off it just the other day."
Looking for an easy tag-line to Channel 4's Lincoln broadcast a few years ago on a day when Fahey had a four timer, I described him as the "King of the North". Hardly my best work, I grant you, and certainly not if you were Johnston watching at home, safe in the knowledge that the previous year's tally had been 215 - 142 in his favour. But, then, I - like most others - was relying on perception instead of numbers.
Similarly, if you asked 10 racing fans who equalled the record for most winners in a season last year, only four might be sure that it was Fahey.
The sustained efficiency of these trainers - and the rivalry between them - should ensure that the race to the record of 236 (with Richard Hannon Jr. clearly an important runner) should offer a compelling storyline through the season. Numbers and records engage almost every sports fan, yet perhaps racing considers them too reductive a selling point.
At the end of their careers, either Johnston or Fahey may end up having trained more winners than anyone else in U.K. history. Whether anyone would know about it - or, indeed, know how to find out - is another matter altogether.