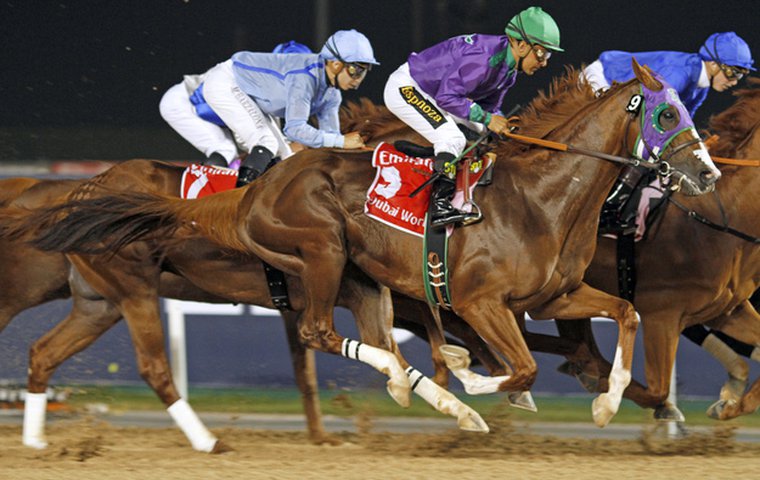 So California Chrome has landed in the sand, gleaming as he came off the plane and seemingly just a hop, skip and jump away from winning more money than any Thoroughbred in history. He is reportedly in rude health, ready to roll and is comfortably assured of his position as the Dubai Carnival's most sought-after A-Lister.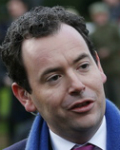 After all the travels and travails of the past 12 months, however, will his ardent fans be able to cope, or will they - and he - buckle under the pressure of it all?
The fans, of course, are forever divided: the hardcore - the arch Chromies - just want him to "stay home" - and by "home" they mean California, where he could be adored and hero-worshipped at close quarters, not to mention start odds-on in a couple more Grade 1s. They have had enough of the to-and-fro, the injury scares, the trash-talking and - most of all - the owners.
Those of a less militant persuasion might consider the Dubai World Cup - in which he was runner-up last year to an unlikely winner - and the Breeders' Cup Classic as the obvious multi-million-dollar bookends to his final season.
After all, this is a Kentucky Derby and Preakness winner whose noteworthy achievements have earned him a stud berth (at Taylor Made farm, who have now bought out the infamous Steve Coburn's interest) that belies his pedestrian pedigree. He needs to be in serious races on the international stage to be taken seriously as a stud. Or so the theory has it.
Unfulfilled ambitions of 2015
This was what apparently drove majority owner Perry Martin's ultimately unfulfilled global ambitions in 2015. In a rare statement published in The Blood-Horse shortly after California Chrome had finished second in last year's DWC, Martin justified his decision to fly the horse to England for Royal Ascot:
"Breeding of horses is an international business with many regional niches," he said. "Stallion value can be increased by demonstrating superior performance at different distances and over different surfaces at elite venues. Royal Ascot is such an elite venue and we are honored to be invited. The opportunity is not without risk — however, I believe the risk to be minimal."
Leaving aside the fanciful idea that Chrome could be ever a globally marketable turf stallion, what you make of Martin's statement probably tests your level of parochial self-interest. From a British viewpoint, you should have been hugely excited about the lustre added to Royal Ascot by one of America's most celebrated horses, while simultaneously flattered by Martin's genuflection before your iconic event (I presume he was "honored" to be invited, rather than the horse?).
For an American enthusiast, you were entitled to think this was more about the cultural ambitions of the ownership, rather than the adroit career management of a horse who had already filled your pocket and won your heart with class and courage. Trainer Art Sherman's palpable and public antipathy towards the project was grist to the mill.
If you were of that persuasion and craved a little schadenfreude, you sure got it. Chrome failed to adapt and was consistently described as "tired" after his Dubai exertions. Even Frankie Dettori's best rictus grin failed to divert attention from the horse's slothful lumber round the track at a pre-meeting press call.
Furthermore, after scratching from Ascot, he flew to Chicago for another abortive mission - the Arlington Million - where reports followed initially of his loss of condition and then of another injury, this time to his cannon bone.
The surround sound of American Pharoah
Combined with the fact that both Martin and Coburn, plus the trainer, were once again managing to keep each other "off message", it seemed that this over-achieving career was spluttering to a rather undignified conclusion. It was an irony lost on almost nobody that whatever noise Chrome had made was now being drowned out by the surround sound of American Pharoah. Truth be told, the only real dynamism created by California Chrome in 2015 was the energy expended discussing his fate on social media.
Now, with American Pharoah's stint in the spotlight done, enter Chrome stage left - fully recuperated - for what many hope will be his two joyously defining performances. They are no doubt buoyed by a pleasing enough return when defeating ordinary opposition at Santa Anita two weeks ago.
California Chrome is clear favourite for the Dubai World Cup in the British and Irish books, as short as 3-1 with one firm, with his possible rivals all freely available at double figure odds. In truth, this discrepancy probably exaggerates his chance.
It may be an understandable mark of respect to his career as a whole, but it surely takes that comeback win as conclusive evidence that he is now able to reproduce either the best of his superbly productive 3-year-old season or his excellent run in last year's San Antonio.
In his favour this time is a more orthodox and measured preparation, building to a big-race peak without encountering a rival likely to inflict as much damage as the late and much lamented talent that was Shared Belief. There must also be a small chance that, at the age of five, he is now at a physical peak and that the break was just what he needed.
Popular in the truest sense
The facts are, however, that he is neither the most progressive nor the highest rated horse in the race: Dermot Weld's QIPCO Champion Stakes hero Fascinating Rock and Bob Baffert's Dortmund outflank him on that score, the last named looking particularly convincing against minor opponents at Del Mar in the fall.
More damningly, perhaps, he has failed to win a race at a mile and a quarter or more since his Derby triumph of 2014, and it is now prevailing wisdom that stamina could be a significant Achilles heel at this distance, an accusation never likely to be levelled at fellow probables Frosted or Keen Ice.
And that is before you factor in the possibility of a superannuated locally trained curveball in the mould of the last two winners, whose performances had all but the wisest of wise guys scratching their heads.
In light of the above, California Chrome carries an almost unreasonably weighty burden of expectation, much as he did going into the race last year and as he has done through his entire career. It seems almost unfair that a horse from such relatively humble origins should be expected to do better still; to top an already ridiculous level of overachievement.
For all his shiny new silks, his place at stud, his millions earned, it is paradoxically those blue-collar roots that have given him a box office appeal that a Kentucky Derby victory alone cannot ensure. He is popular in the truest sense.
The idea of mass emotional investment in a racehorse is hardly a new one, but you cannot help feeling that the internal squabbling and uncertainty that have peppered his career have combined to make his faithful cleave to him more tightly and, in turn, to take a view on his every move.
In return, he has put them through the wringer with his own durability, coming off the canvas after the Triple Crown trail to run his heart out in the Breeders' Cup and now again after 10 months of stop-start frustration. In so doing, he has continued to give a glorious punctuation mark to the much respected career of his trainer.
His tasks this year will be far from straightforward, but he should not be judged too harshly if he fails. Indeed, in view of the relative anonymity of five of the last six winners, the Dubai World Cup might need a California Chrome victory more than the horse needs the race.