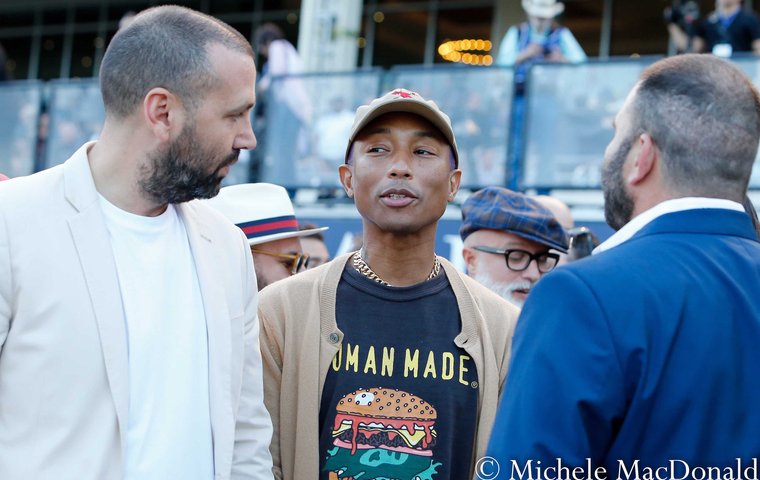 Fresh from hosting the annual Eclipse Awards at Gulfstream Park in Florida, and presenting the Pegasus World Cup on NBC TV, Nick Luck is back with a regular blog to share his thoughts on those events and others with TRC readers. Luck, six-times British racing broadcaster of the year, is also a lead presenter on Racing UK.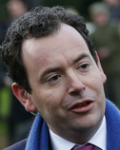 "Do you know what you've let yourself in for?" and "You had better be funny," were two of the more encouraging sentiments repeatedly directed at me by supportive colleagues in Florida last week.
Well, I didn't and you can judge the other, but hosting the 47th Eclipse Awards was nevertheless one of the more significant privileges of my career.
Acutely aware of the burden of expectation, I was essentially grateful to escape a pelting with bread rolls (though the crowd is perhaps a little too genteel for that.) Grateful, too, that Chad Brown, Bradley Weisbord and Jose Ortiz took my opening remarks in the spirit in which they were intended.
Ortiz and Brown were two of the night's big winners, the latter breaking new ground by thanking his immigration attorney in his acceptance speech. Jose, meanwhile, will be careful where he leaves his cell phone in future.
But neither they, nor even the admirable Horse of the Year Gun Runner, had the capacity to move the audience as deeply as the first-hand testimonies of Kelly Stobie and Shelley Blodgett and Peter Miller, respectively receiving the Special Award on behalf of the Camarero and San Luis Rey first responders.
These accounts showed the industry in its very best light - they were extraordinary stories of physical courage, self-sacrifice, mental fortitude and genuine camaraderie. They deserved every minute of the occasion that was set aside for them.
———————————————————
The Pegasus: a lesson in how to organise a raceday
You can't just throw money at it to make it a success. Unless, that is, you're talking about the Pegasus World Cup, without whose dangling of a lavishly gilded carrot we surely wouldn't have had Arrogate and Gun Runner as the first two winners.
It might have been easy enough to question its sustainability after Year One, but few who were at Gulfstream Park last week will think that the Pegasus is anything other than a fixture in the U.S. racing calendar.
When Belinda Stronach told my NBC colleague Britney Eurton that she was "just getting started", there was a determined intent in her voice that left you wondering exactly how significant this event could become.
The beauty of starting the Pegasus from scratch is that there are no conventions, bar the standard regulations, that need to be followed. There is no need to appease the more conservative racefans. Simply, an all-round entertainment experience can be fashioned with impunity.
My philosophy on the raceday experience has always run along the lines of, "do whatever you like, so long as it's good." If you're going to get celebrities in, pay decent money for the A-listers, else the sport just looks a bit desperate. If you want music between races, get a good band and figure out what vibe and volume will add to the mood rather than prove an unwelcome distraction. If you're trying to convey a fun, party experience, make sure it's the best party in town. On these counts, the Pegasus is scoring strongly: I've lost count of the people who have told me how much they enjoyed it: horsemen, handicappers, fans old and new.
So often in racing, we are tempted to over-differentiate the needs of what we like to rigidly categorize as the hardened racefans and the more casual attendees. It's as though these are entirely discrete groups with no shared interests; one a nerdy set of anoraks with fingerless gloves and photographic memories, the other a superficial could-care-less, here-for-the-beer collective that will never really get hooked on the game.
In the UK, it drives me crazy that we persistently formulate racedays to appeal either to the chin-stroking purist (typically, good racing, no frills) or to those with zero interest (terrible racing, band plays afterwards). Surely the end result will be the dwindling of both 'groups'.
A day at the races should aspire to be a universally enjoyable experience - quality racing, the best horses and riders AND great music, style, food and wine.
——————————————————
Why Talismanic's dirt bid is such good news
It was sadly not a surprise that no connections opted for the Lasix-free weight allowance in the Pegasus. Stuart Riley wrote a neat lamentation on this in his Racing Post column this week.
While weight concessions seem to be rarely discussed by U.S. handicappers and culturally don't have quite the same significance as in Europe or the Far East, it is still rather dispiriting that Lasix is effectively considered to confer an advantage of more than three lengths.
I hope the organizers persevere with this initiative, because - sooner or later - someone will take advantage.
Intriguingly, it was announced this week that Breeders' Cup Turf winner Talismanic would have a stab at the Dubai World Cup.
This is wonderful news. First, it will pit top Dirt and Turf horses against one another in a manner reminiscent of the early years of the race, when Singspiel won and Swain performed so admirably against Silver Charm. I'm not sure anyone believed this possible after the synthetic surface was replaced.
Secondly, if Talismanic handles dirt and a drop in distance (and he looks more a ten-furlong horse on balance), what chance an Andre Fabre-trained Lasix-free Pegasus runner in 2019?
——————————————————
Let's Toast Jamie Osborne's spirit of adventure
Such a bid would be nowhere near as audacious as this year's Toast Of New York sortie. Hands up, I bought into the idea that the three-year-absent ex-stallion could hold a candle to the finest, fittest young Thoroughbreds in North America, swept along on a tide of infectious enthusiasm from the trainer and connections.
It was hard not to feel for Jamie Osborne, who felt somehow that he had let the horse down. This probably wasn't helped by some really unnecessary and unkind bitching on social media. It's worth reminding the after-timers that the horse did finish second in a Classic and has proven he was still stakes class on his comeback.
Yes, it was ambitious and fanciful and, yes, it failed this time, but the world would be a poorer place without Osborne's spirit of adventure. Don't rule out another trip to America this summer, and take care not to dismiss him too hastily.
Nick Luck's weekly three-hour Racing UK show 'Luck on Sunday' broadcasts from 8 am on Sunday.