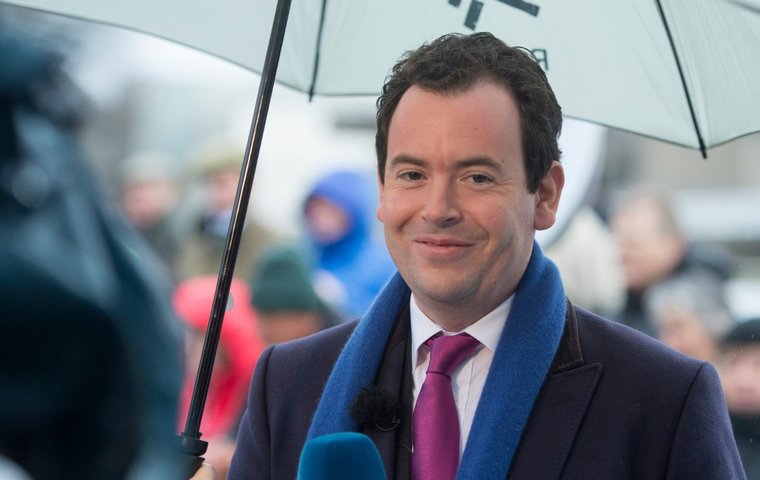 Less than a month away from the historic inaugural Equestricon in Saratoga Springs, organizers of the international horse racing convention announced today that the event's 'Racing Keynote' will be delivered by renowned broadcaster Nick Luck.

Luck, 39, most recently headlined NBC Sports Network's coverage of Royal Ascot. He has been the lead host on Racing U.K. for over a decade, and filled the same role for U.K. network Channel 4. Luck is perhaps best known to American audiences for his coverage of NBC and NBC Sports Network's Eclipse Award-winning Breeders' Cup broadcasts. He previously covered major racing events for ESPN and ABC, and is currently the Horserace Writers' Broadcaster of the Year, an award he has won seven times.
"It is a huge honor to be one of the inaugural year's keynote speakers," Luck said. "I must admit it is a slightly daunting prospect, but I was so impressed with the vision, passion and optimism that Equestricon embodies that it was a very easy invitation to accept. Saratoga is a fabulous backdrop, and I'm sure this will be a tremendously rewarding and enjoyable few days for all of us."
The Racing Keynote will be delivered by Luck at 10:30 a.m. on the main convention floor of the Saratoga Springs City Center, Equestricon's host site, on Tuesday, August 15. Following his speech, Luck will participate on the "Perspectives: International Racing Viewpoints" panel, presented by the Breeders' Cup.
It was announced in June that an 'Aftercare Keynote' would also be delivered at Equestricon by media icon and OTTB owner Soledad O'Brien. Her address to the convention is scheduled for 9:30 a.m. on Monday, August 14.
Both speeches, by O'Brien and Luck, will be accessible by all attendees at Equestricon, which boasts a lineup of more than 80 panels, workshops, seminars, networking sessions, autograph signings and other events. Equestricon features the largest, most diverse, educational and engaging program schedule in the history of horse racing.
"I can think of no other racing gathering in the world where smart handicapping seminars sit cheek-by-jowl with sophisticated welfare and veterinary messaging; where first hand accounts of racing's most famous triumphs are told in tandem with networking opportunities for young professionals; where shaping a career in the sport can be discussed against a backdrop of the best art, literature and music that racing has inspired," Luck said.
For Equestricon co-founder Kathryn Sharp, the global view that Luck brings on racing, media and wagering, is invaluable; it's also central to the core philosophy upon which Equestricon was built, and that attendees will experience throughout the event.
"The whole premise of Equestricon is that we all start on equal footing," Sharp said. "Whether you're a fan, a bettor, an owner, breeder or a racetrack executive, you'll be walking into Equestricon as someone with a perspective to share. This is an open forum for the free-flow of ideas and information; a safe space to listen and learn about the sport of racing. To be able to bring someone like Nick Luck into the building, with his range of experience in covering the sport all over the globe, is an incredible honor. We look forward to his keynote address with great anticipation."