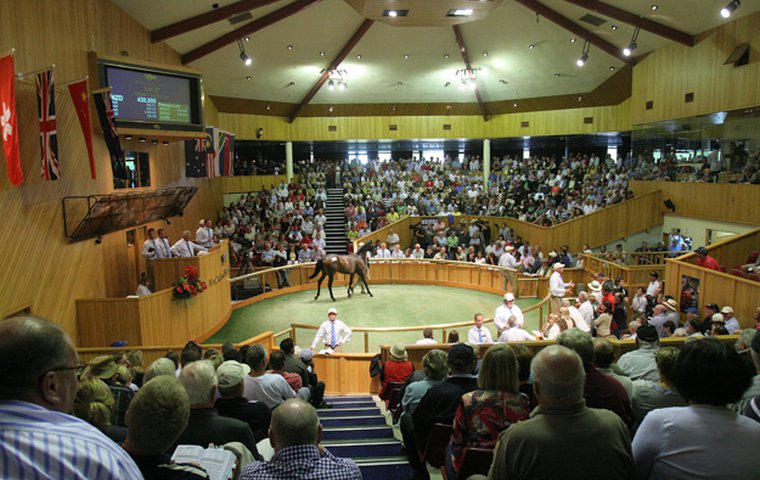 In part one of his examination of the New Zealand bloodstock industry, Bruce Sherwin explained why the old days of its production being aimed at an Australian market for long distance runners are probably over. In part two, he describes a bright future that awaits the industry as it adapts instead of dies.

Consistently producing horses that achieve at the highest level is the goal of all breeding farms. Having yearlings that well received by the buying bench, as physical specimens, and by pedigree, will ensure profitability for the business.
In spite of the apparent loss of what was once the New Zealand breeding industry's most important product, the potential "Cup" winner, the New Zealand-bred horse continues to punch above its weight at highest level in Australia. In the past five years, New Zealand-breds have accounted for 23 percent of all Group 1 wins in Australia, in spite of supplying just more than 5 percent of the runners, according to New Zealand Thoroughbred Marketing.
The upcoming New Zealand Bloodstock yearling sales in late January promise to be the most revealing for some time. The impact of large investment and syndication of "potential" Melbourne Cup horses from Europe by Australian trainers has almost certainly taken a significant amount of money out of circulation, an investment that ordinarily would have been focused on the New Zealand yearling market.
Coupling the loss of investment to Europe with a less than robust Australian economy suggests caution when budgeting receipts from the 2014 New Zealand Bloodstock sales series. But global indicators from recent international Thoroughbred horse sales are all positive, and the New Zealand market cannot isolate itself from Australian money and influence. Australia remains New Zealand's largest market for yearlings, accounting for 41 percent (NZD $29.6 million or USD $24.6 million) of total yearling sale turnover. This year's sales in particular will provide a test of the extent to which the New Zealand breeding industry has adapted to new circumstances and changing demand.
Prominent Australian trainers, such as Melbourne Cup legend Bart Cummings, have repeatedly sounded their concern at the lack of opportunities for stayers in Australia. Race status downgrades and distance reductions make it increasingly difficult to qualify local horses for the Melbourne Cup, and there appears to be a valid argument that it is far easier to qualify a horse in Europe for "Australia's greatest race."
However, the evidence suggests that the European stayer, in general, is superior to the Australasian counterpart at the present time. And it was a Bart Cummings horse that convinced me of that fact. So You Think's performances, and figures, suggested he was the best middle distance horse we have seen in Australasia in the last 20 years. A New Zealand-bred, by a European shuttle stallion in High Chaparral, we found that when he went to Europe he was indeed a confirmed top class performer, but not nearly as dominant as he was in Australia.
The New Zealand-bred Thoroughbred is renowned for its hardiness, longevity, and invariably in the global market place represents value for money. And New Zealand can consistently produce a world class horse, often from modest pedigrees. But we have had to learn from the So You Think example, as well as from the example provided by the changing nature of the Melbourne Cup.
The hardiness and longevity of the New Zealand thoroughbred no doubt has some basis in nature and nurture. The temperate climate of New Zealand is perfect for breeding thoroughbreds. The youngsters enjoy nutrient-rich pastures 12 year round, with no extreme temperature or weather. These positive factors have not changed.
In terms of value for money for the overseas buyer, the key is in an under-performing domestic racing product, especially when compared with neighbouring Australia. That is perhaps a story for another day, but the fact is that the mired New Zealand domestic racing scene means that, with respect to international standards, the majority of New Zealand racehorses are attainable at a relatively reasonable price. With Australian metropolitan prize money reaching parity with Hong Kong, the high-class Australian performer is becoming increasingly difficult for the Asian buyers to source. Australians are more inclined to keep a high-class horse, or to demand a higher price. By comparison, New Zealand is seen as nation of traders, and every horse has its price.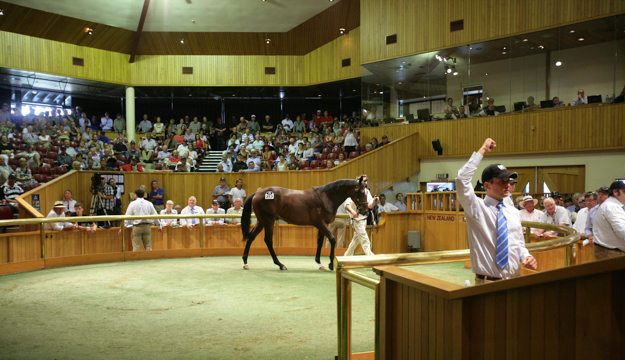 So the race on which the reputation of the New Zealand breeding industry was largely based, the Melbourne Cup, is a stronger race than it was, and the Europeans are better. And let us not forget that Japan had the first two home in 2006.
Now though, New Zealand Thoroughbred breeders can accurately state that the Melbourne Cup is just one race, and "just a corner of the diverse breeding market in New Zealand." That is certainly true, although it shouldn't stop introspection and thoughts about what we can do better or what market signals are suggesting in terms of room for improvement.
It may be that we have even become too self-assured with the advent of shuttle stallions, and are in danger of failing to balance the equation with upgrades to bloodlines through investment in broodmares.
The following high-class performers were on one plane to Japan earlier this year: Mosheen (Australian Guineas, Victoria Racing Club Oaks, Randwick Guineas, Vinery Stakes); Shamrocker (Australian Derby, Australian Guineas); King's Rose (New Zealand 1000 Guineas); Southern Speed (Caulfield Cup); Brazilian Pulse (Victoria Racing Club Oaks); and Absolutely (Australian Oaks).
Clearly we cannot expect investment on the scale required to secure or retain the above mares from New Zealand breeders. But the New Zealand Bloodstock Premier Sale catalogue does suggest that there has been insufficient investment in international broodmares in the past 10 years. Apart from the inherent quality of the international broodmare, the basic out-crossing upside and potential is a further advantage that is not given due consideration, or else is understated.
The Melbourne Cup, as a burgeoning "World Cup" handicap staying contest, will never again see the high-percentage participation of New Zealand-bred horses. And given the comparably small size of the New Zealand-foal crop, nor should it. But there is no denying New Zealand's ability to produce high class Thoroughbreds, and on the evidence available there is little doubt that they will continue to overachieve.
The last word should perhaps go to Sir Pat Hogan, legendary doyen of the New Zealand breeding industry whose Cambridge Stud produced Melbourne Cup winners Van Der Hum (1976), Gurner's Lane (1982), Empire Rose (1988), Might And Power (1997), Jezabeel (1998), Brew (2000), Ethereal (2001), and Efficient (2007).
"The Cup is just one race in a season" Sir Pat said. "Yes we all want to win it, but within reason.
"Surely anyone with a real passion for racing would much rather race a horse that can win as a late autumn two-year-old, go on to classics and weight-for-age races including the Cox Plate [as So You Think did] and then have a crack at the Melbourne Cup. New Zealand still breeds horses of this kind, like So You Think, Might And Power and It's A Dundeel, as well as any other country, and surely the enormous investment being made by Australian owners in the hope of winning just one race a year will run its course and they will realise that the dream is worth chasing - but only within reason."