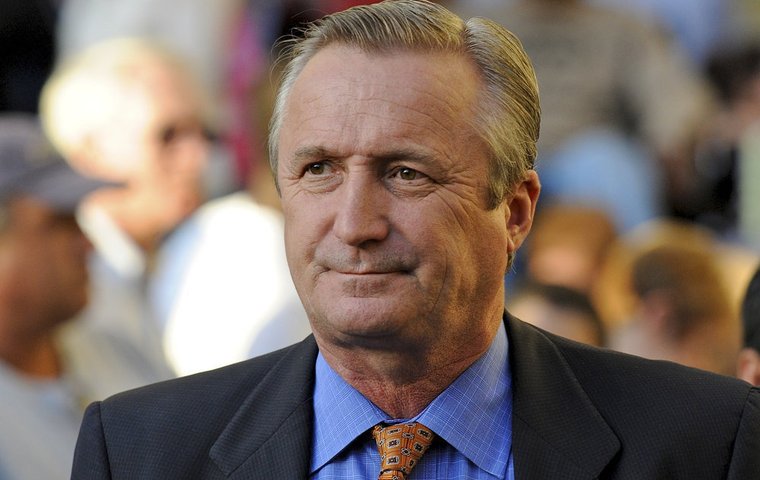 New York has always been at the forefront of aftercare for its retired Thoroughbreds and, with the start of the Saratoga meet on July 11, the state's racing industry leaders took another significant step forward in ensuring its equines are well-cared for after they leave the racetrack.

A recent aftercare initiative between the New York Racing Association (NYRA) and the New York Thoroughbred Horsemen's Association (NYTHA), one that is the first of its kind in North America, allows for an aftercare assessment fee to be attached to claimed horses at NYRA tracks.
The owner who claims the horse will pay 1.5 percent of the claiming price, with the proceeds directed to NYTHA's Take The Lead program (TTL), which places retired Thoroughbreds from NYRA tracks at accredited aftercare facilities, and the Thoroughbred Aftercare Alliance (TAA), which accredits, inspects, and awards grants to approved aftercare organizations across the country.
Additionally, with the start of the Saratoga meet, NYTHA's existing owners' aftercare contribution to the TAA was increased from $5 to $10 per horse, per start. The increased per-start fee, combined with the claiming assessment, plus additional monies that come from the state's breeding fund, and other contributions made by NYTHA and NYRA, which also has its own $5 per-start fee in place, is expected to grow aftercare funding in New York to around $1 million annually.
"In surveying the current landscape, we polled our aftercare partners and reviewed the records of the first six years of our Take The Lead program and calculated that we need approximately $1 million annually to ensure we have the funding necessary for the horses retiring from the NYRA tracks," said NYTHA president Joe Appelbaum.
"The industry currently spends $650,000, and we anticipate that the new initiative, which includes a stepped-up per-start fee and the 1.5 percent fee on claimers, will generate another $450,000, getting us past the finish line with a little room to spare."
Through the first two weeks of the Saratoga meet, nearly $25,000 was raised as part of the claiming assessment fee. It's anticipated the amount will reach $375,000 in one year's time, a number that is calculated upon the approximately $25 million generated from claimed horses at NYRA tracks annually.
Although this new funding stream for aftercare is in its infancy, the concept was first introduced into conversation years ago by trainer Rick Violette, NYTHA's president from 2008-2017. Violette, who was fervent in pushing forward programs that benefitted retired racehorses, died last October from cancer. He was also a founding member of the TAA board and co-created the TTL in 2013.
Logical means to create a new revenue stream
A year prior, Violette co-founded the TAKE2 Second Career Thoroughbred Program, along with NYRA and the New York Thoroughbred Breeders organization. TAKE2 promotes the retraining of retired racehorses as hunters and jumpers in the show ring, sponsoring more than $100,000 in prize money and year-end rewards at about 350 competitions around the country.
"This claiming fee was always something [Violette] had talked about," said Stacie Clark Rogers, TAA's operations consultant. "It was great to hear the news that it was initiated. I wish we could have done it when he was still alive because he had this idea. It was kismet that we got NYRA and NYTHA to be the first organizations to put this together."
The assessment fee attached to claimed horses is a logical means to create a new revenue stream for aftercare in New York, explained Martin Panza, NYRA's senior vice president of racing operations and a TAA board member.
"The TAA has been in existence for quite some time now and we are struggling to find other funding avenues," Panza said. "In New York, where there is no sales tax on claims, we decided this is something that makes sense. We can have an assessment on the claims which will go strictly to aftercare. I think not only for the TAA or for any group that is involved in aftercare, we're all trying to find creative ways to help send more money to these aftercare facilities. We were just fortunate in New York to be able to do an assessment on the claims."
"At one of the last TAA meetings, it was brought up that a lot of these facilities are full of these old claiming horses," Panza continued. "And that makes sense because, if you're a gelding or an older horse who is not good enough to go to stud, you probably need a home. It made sense to look to the claiming guys to pitch in a little bit of money."
Working tirelessly behind the scenes in New York to ensure retired racehorses from NYRA tracks are afforded proper homes following their racing careers is Rick Schosberg, a longtime and respected New York-based trainer, who is also the chair of NYTHA's aftercare committee and president of the TTL and TAKE2 programs.
On a beautiful July morning on the Saratoga backstretch, Schosberg, who volunteers his time in these aftercare endeavors, finishes up tending to the horses in his barn, and then sets out to bring a visitor to see the latest horse to enter the TTL program.
The horse, B I Moody, is a strikingly handsome son of Tiznow and is out of a dam who produced a Graded stakes winner. Trained by Eric Guillot, B I Moody raced three times, but never made it to the winner's circle. Following surgery to insert three screws in his leg, he returned to training but not to the satisfaction of Guillot, who then reached out to Schosberg to see if a suitable home could be found for the 4-year-old.
Schosberg, who works with a multitude of TAA-accredited aftercare programs, found B I Moody a home at New Vocations, in nearby Gansevoort. He will remain there while he is being retrained for a second career and then he will be offered for adoption.
Rehab needs
Among Schosberg's many responsibilities in placing horses in their new residences is to work with vets to gather full veterinary reports on each horse, arrange medical care if needed, and procure transportation to the facilities. Before a horse's arrival to an aftercare program, Schosberg provides the organization with conformation photographs and video of the horse at a jog.
Although B I Moody had not run in claiming races, many of the horses that graduate from the TTL program have. These blue-collar horses frequently require the most rehab at the aftercare facilities before they are ready for adoption.
'I will ask the owner if they want to make a voluntary, tax-deductible donation to the aftercare facility, and a lot of them do," Schosberg said. "We had $56,000 in private donations go with the horses last year, on top of the [$155,000] NYTHA gave to Take The Lead. That being said, the donations for the claiming category horses were significantly less than the other horses. The horses that needed the most extended rehabilitation were going to be at the facilities for the longest before they were ready for adoption. Those facilities need to be able to fund the horses, who are going to be there for 90 to 120 days, or maybe even six months.
"We had to come up with a way to move that funding forward to increase that donation for the horses who are going to need it the most at these facilities," he added. "This way, the claiming horses already have their own little fund to go with them. All stakeholders in the industry should feed in to an organization that crosses jurisdictional lines for an initiative that is so important."
Record year
When there isn't a private donation from the owner to go with the horse, TTL will evaluate the situation based on the soundness of the horse and how much rehab it might need, and then calculate how much money will be sent with the horse to the aftercare facility.
Andy Belfiore, NYTHA's executive director and someone who works closely in the trenches with Schosberg administering both the TTL and TAKE2 programs, said the new revenue stream from claimed horses will significantly help in that process.
"When needed, aftercare donations from TTL are $1,000 minimum, but the maximum is now $4,000, up from the $2,500 maximum before the assessment on claimed horses," Belfiore said. "There are quite a few trainers with big outfits who find homes for their own horses, but [TTL] is really a great program for the trainers who don't have that.
"We had 47 different individual trainers who retired horses through TTL last year alone. We have close to 100 horses a year that go through TTL. The program has grown, and this year we're looking at a record year, so it's a good thing we have more money."
Living out the golden years in comfort
Lisa Molloy, the executive director of ReRun, a New York-based aftercare, said some of the TTL horses she receives might not be suitable for adoption but have instead found a sanctuary at ReRun, where they can live out their golden years in comfort. Others are retrained and those horses give their new owners joy as pleasure horses or as active competitors in the show ring and on eventing courses.
"I think New York does more for retired racehorses than any other state, so kudos to them for this new initiative," Molloy said. "ReRun was actually one of the first partners with Take The Lead. The [claiming assessment] is very positive for us because it gives us the means to do the job properly and get the horses to the right homes or to care for them here on an ongoing basis."
Belfiore said with New York now taking the lead on the new claiming assessment she is hopeful that other states will follow suit.
"If other jurisdictions have the wherewithal to do this — even if they don't do it quite to the level of New York — it is something everyone can institute, one way or another, to do their part to support the retired horses, because it's something this industry really needs to do," Belfiore said.