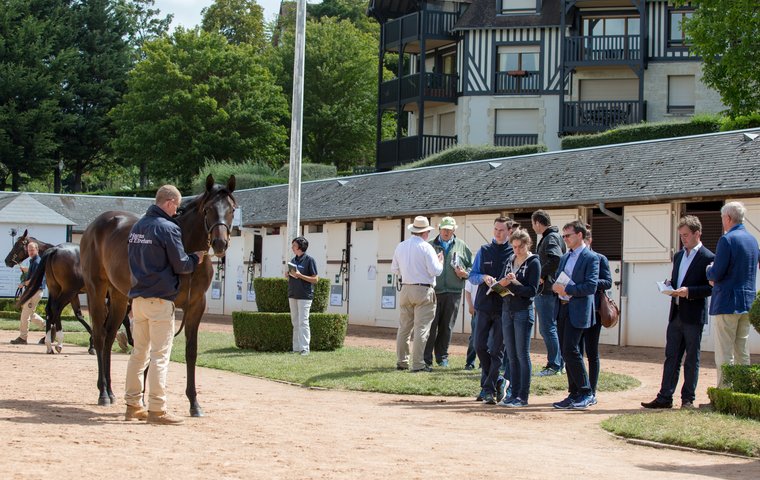 Arqana celebrates its 10th anniversary this year, and there could be no better way to do so than with its best-ever catalogue for the prestigious August Yearling Sale, which starts on Sunday at Deauville.

This season, the French auction house has produced more group winners in the classic generation than any other European sales company, with five of them at the highest level, including Coronation Stakes winner Qemah, Prix du Jockey Club victor Almanzor, Prix Saint-Alary winner Jemayel, and Prix Jean Prat scorer Zelzal.
Arqana was created in August 2006 after the merger of L'Agence Française and Goffs France. Quick to cement itself as the place to be, Europe's first yearling sale of the season will offer 375 lots over three days, in addition to the subsequent one-day v2 Sale.
The auction house's celebration of a decade of existence coincides with something of a turning point for the French breeding industry. For many years, France suffered from a lack of depth and quality of stallions, with a large percentage of yearlings offered at the sales there being by sires standing abroad.
This has mainly been attributed to the mass exodus of sires to the United States in the 1970s, which played a significant role in the downturn of the stallion market. French-trained stars like Nureyev, Riverman, Blushing Groom, Lyphard and Green Dancer were all sold to continue their careers on the other side of the Atlantic.
Blow to the domestic industry
More recently, the export to Ireland of classic winners and subsequent quality sires Lope de Vega and Lawman was also a blow to the domestic industry.
As a result, commercial French breeders have traditionally sent the majority their mares to Ireland and England to be able to produce viable prospects at auctions for both the domestic and international market.
One illustration of this is Pierre Talvard, the breeder of this year's Coronation Stakes and Prix Rothschild winner Qemah. This year, the Frenchman's Haras du Cadran consigns 20 yearlings at the August sale, including a half-brother by Lawman to Jean-Claude Rouget's talented filly.
"Until last year, I sent 70 percent of my broodmare band of 80 to be covered overseas as we simply didn't have the choice of stallions," he says. "This season, I have reduced this to half as we have a number of promising sires coming through."
The stallions who started to turn the tide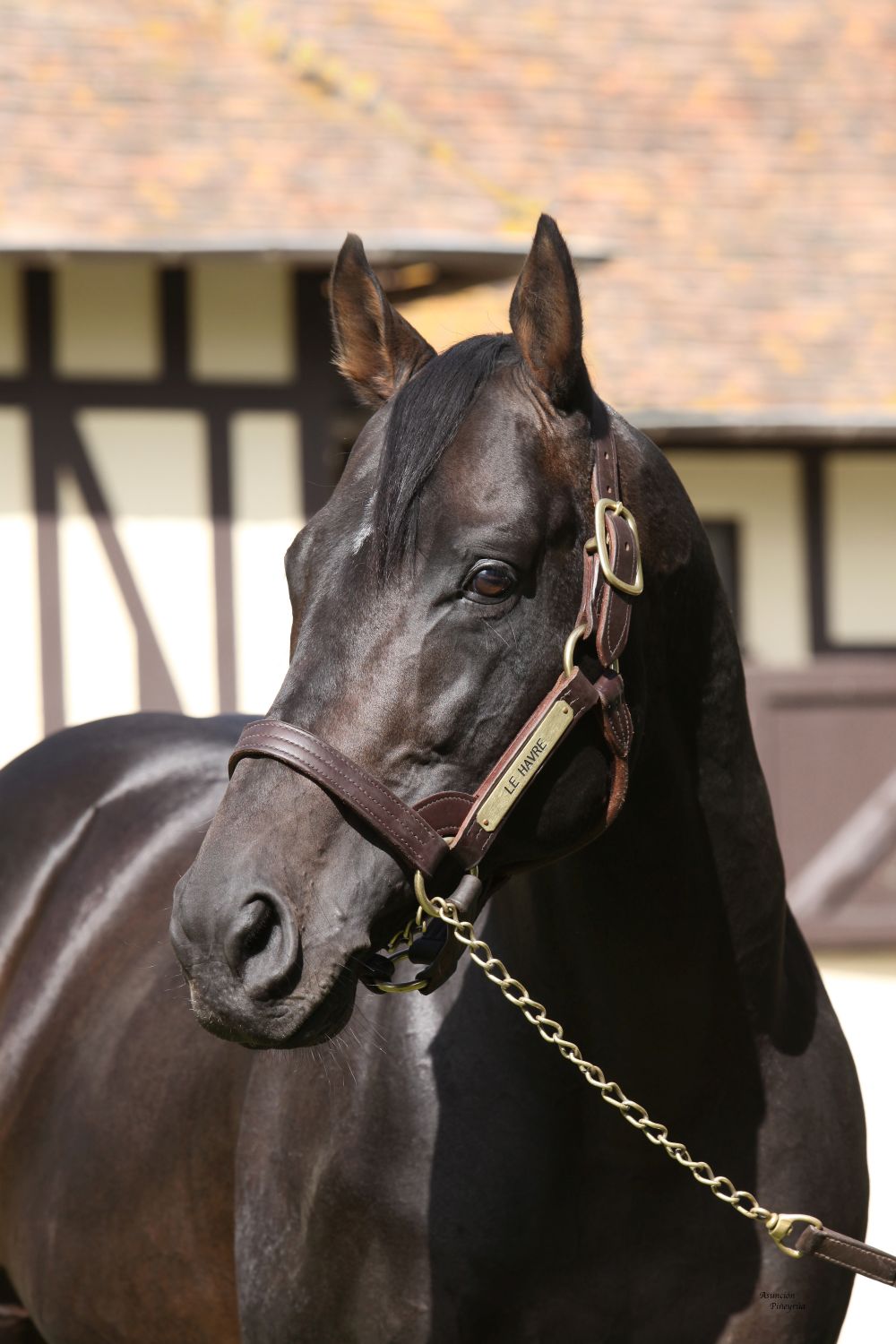 The emergence of 2009 Prix du Jockey Club winner Le Havre, who looks set to take his first champion sire title in France with his oldest progeny only five, together with Siyouni, Kendargent and Makfi, has started to turn the tide. Last year's leading first-crop sire, Wootton Bassett, has also produced a classic winner - Almanzor - this season.
The upswing is reflected in the selection of yearlings for Arqana's August sale, which starts a day later than usual. President Eric Hoyeau explains: "We do have more yearlings by French sires catalogued this year, because this echoes the demand of the market. Obviously we follow this closely, and as a result of a new wave of quality French sires this is the outcome."
In a decade, Arqana has developed its yearling revenue from an aggregate of just over €29 million to a little more than €65 million in 2015. "We have done this by organising our market and dividing it into several segments with the appropriate sales to find the best place for each yearling," he says.
Hoyeau also outlines that two-thirds of the yearlings sold at the sale will generally stay in France, to be trained under foreign or domestic ownership, while one third will be exported.
Returning consignors
From a domestic buyer's angle, it remains to be seen how the market will be affected during the sales season following recent changes to French VAT laws. This has caused considerable concern for smaller operations, while trainers have voiced their fears about drops in ownership as a result.
Together with the rise of Arqana, this year's catalogue has also seen the return of some high-profile overseas consignors. Out of the 51 vendors selling, 10 are from England or Ireland, which according to Hoyeau has remained consistent for a number of years.
Of these, a new partnership between Irish stud farms Camas Park and Glenvale has been created specifically for the sale, with neither having sold yearlings at Arqana under their own names for a decade or more. They will offer 10 lots, including one of the four daughters of Galileo catalogued. From the family of Chicquita, she hails from a pedigree that has consistently been a highlight of the sale in the past few years.
Aston Mullins Stud is another to make a return to Arqana, as well as Watership Down, while Channel Consignment and Horse Park Stud will be selling yearlings for the first time at the Elie de Brignac complex.
Buyers from all over the world
Among the most regular Irish vendors at the sale over the years have been John O'Connor of Ballylinch Stud and Peter Kavanagh's Kildaragh Stud, with the latter having notably sold dual G1 winner Jukebox Jury for €270,000 to Mark Johnston.
The Ballylinch consignment has been coming to Deauville since as far back as 2002. This year, it will offer six lots, including a half-brother to May's G1 Al Shaqab Lockinge Stakes winner Belardo. At this sale in 2013, Ballylinch sold the son of its leading resident stallion, Lope de Vega, for €100,000 to Ted Voute.
"I think one of the biggest differences since we started is that the sale has become much more international," says O'Connor. "Today, we see buyers from all over the world, a reflection in the increase in quality of the catalogue over the years.
"It's obviously an August sale, so we tend to offer yearlings that are born early that I think will be able to handle an auction at that time in the season. I also believe an important aspect is that, if you aren't selling horses that have French premiums, then they need to be attractive to international clients."
Frankel opportunities
Of the French studs, Ecurie des Monceaux has quickly established itself as a leading vendor since its arrival on the scene in 2009. Last year, it sold four out of the five top lots at the auction, including the €2.6 million Dubawi colt Parabellum, now in training with Andre Fabre for Godolphin.
Last year's sale also represented the first opportunities to buy Frankel yearlings in Europe, creating enormous interest. Monceaux's daughter out of Platonic became the most expensive filly at the auction and third dearest yearling overall when selling to Charlie Gordon-Watson for €1.15 million.
Juddmonte Farms' champion has nine lots from his second crop set to go under the hammer, while 16 sires out of the 89 catalogued have their first yearlings, making up 18 percent of the sale.
These include Camelot and Intello, represented by 19 individuals each, as well as G1 winners Dawn Approach, Al Kazeem, Dabirsim, Declaration Of War, Maxios, Reliable Man and Most Improved.
One of the bloodstock agents who has consistently been in the news this year is Nicolas de Watrigant, of Mandore International Agency, who principally buys for Sheikh Joaan bin Hamad Al Thani's Al Shaqab Racing. Just this season, his 2014 yearling purchases have produced Qemah (€200,000) in addition to other group winners Heshem (€85,000), Mehktaal (€300,000) and Al Jazi (€160,000).
The filly with everything
"Qemah was a real favourite of mine from the moment I saw her, simply because she had everything required to make a good race filly," he says. "I also felt she had a great temperament because, despite being a little small, she seemed to have this determination about her and behaved impeccably throughout the sale. The cross of Rainbow Quest over Danehill Dancer was another element that I really liked.
"From that sale, to date I have bought the winners of 11 races from the 15 yearlings that we purchased. Of these, we also purchased stakes-placed colts Royal Julius, who only cost €40,000, and Al Haram."
Watrigant will be hoping for a repeat of those successes this year. "I have been to see several of the yearlings in the catalogue already, and there are some very nice prospects," he says. "In addition to Al Shaqab, I also hope to buy for Mrs Tsui and some other clients. I bought the 2-year-old filly Sea Of Grace for her at the sale last year. She won her maiden nicely last month with John Oxx."
With the Haras de Fresnay-Le-Buffard sponsored Prix Jacques Le Marois taking place before the sale starts on Sunday evening, there promises to be fireworks in the quest for the next superstar.