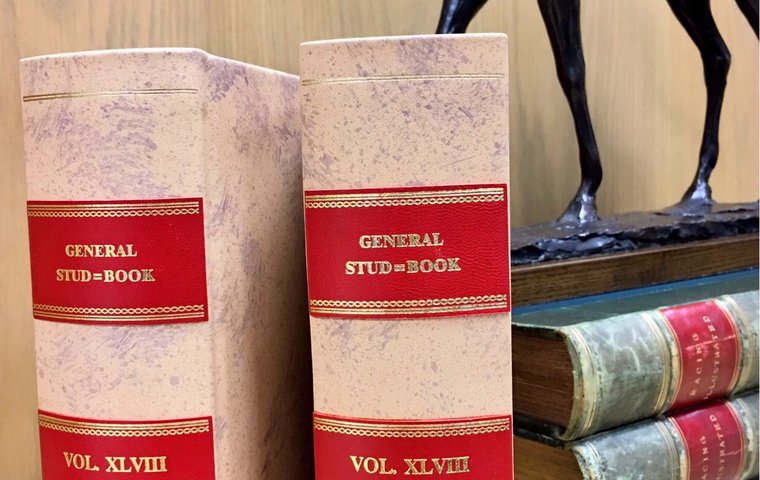 In a world in which the printed word is being quickly overtaken by the online one, it's reassuring to know that in some cases the traditional format rules the roost. In racing, such a case is the General Stud Book.

The first volume of this original and authoritative register of the worldwide Thoroughbred breed was published in Britain 1791 by James Weatherby. It has remained in the care of Weatherbys, now the central administrator of British racing, ever since.
Volume 48 of the General Stud Book has just been published. It records Thoroughbred foalings in Britain and Ireland from 2013 to 2016.
A magnificent, handcrafted work of reference - you'd expect nothing less for the purchase price of £350 (excluding postage and packing) - it represents the latest chapter in the unbroken General Stud Book record. The finest materials, leathers and quality finishes have been used to produce the books.
Johnny Weatherby, chairman of Weatherbys, said, "The General Stud Book is the world's founding Thoroughbred register and has been at the heart of our British and Irish business for nearly 230 years, and we remain committed to publishing this historic record in its original printed format."
For more information about purchasing a copy, contact Di Harvey on +44 (0)1933 440077 or email dharvey@weatherbys.co.uk