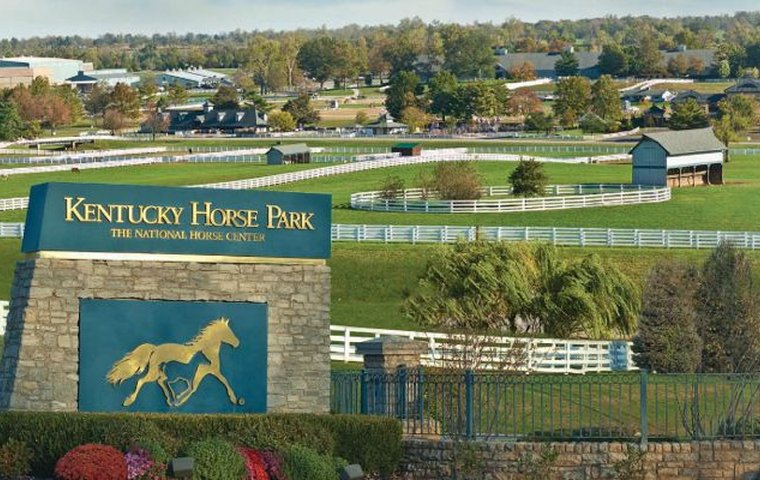 New Vocations Racehorse Adoption Program is preparing for its third annual All-Thoroughbred Charity Horse Show, which will be held Friday, Sept. 8 and Saturday, Sept. 9 at the Kentucky Horse Park in Lexington, Kentucky.

In addition to the two-day format, qualified exhibitors will be welcomed to the inaugural edition of The Jockey Club Thoroughbred Incentive Program (T.I.P.) Championships on Sunday, Sept. 10.
Last year, New Vocations welcomed Thoroughbreds from 11 states to the famed Rolex Stadium and Walnut Arena; they expect exhibitors from additional locations this year.
Lynchpins of the Kentucky show, both the Hunter Derby and the Jumper Stakes will take place under the lights. Riders will vie for $5,000 in prize money during the Jumper Stakes. Additional classes this year will include hunter hacks, hunter classics and western pleasure.
On Sunday, riders in the inaugural T.I.P. Championships will compete for $12,000 in hunter, jumper and pleasure divisions.
Riders across the United States competed in more than 500 horse shows for a chance to come to Kentucky for this event. Designed to promote the retraining of Thoroughbreds into other disciplines upon their completion of careers in racing or breeding, T.I.P. has been a resounding success since its launch in 2012.
"New Vocations looks forward to welcoming Thoroughbreds from across the nation to the largest all-Thoroughbred hunter/jumper show ever to take place at the Kentucky Horse Park," says Director of Education and Development Sarah Coleman.
"We can't wait to show the world just how much these horses can accomplish once they retire from the track."
"We are excited to be hosting the first all-Thoroughbred championship show in a world-renowned venue to showcase and reward these riders and their horses, who have excelled in disciplines beyond racing," says Kristin Leshney, senior counsel for The Jockey Club and the administrator of T.I.P.
"High Point Thoroughbred awards are being offered at the MSEDA Dressage at the Park show, which is taking place at the Kentucky Horse Park during the same weekend, so it really is a Thoroughbred Takeover!"