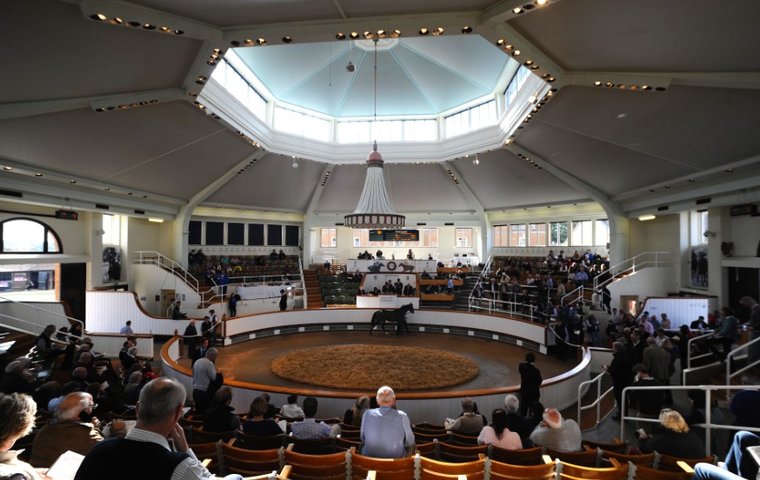 The most surprising thing about the new Global Stallions app is that it's taken until the end of 2016 for something like this to reach the marketplace. In a world where most of the facts and figures in existence are usually just a tap away on your phone, it's almost a relief to see the bloodstock industry finally getting into the spirit of things.

That's exactly what has happened with the new app (left), which is free to use and has just been launched by BloodHorse media group in the U.S., and Weatherbys, the company that, as well as providing numerous bloodstock services to European customers, runs the central administration of British racing under contract to the British Horseracing Authority.
Now, at a stroke, you have instant, on-the-go access to up-to-date information on more than 700 sires from two gigantic databases - the Bloodhorse Stallion Register and the Weatherbys Stallion Book. That's stud analyses, statistical summaries, lists of top performers, recent results, upcoming entries, auction prices and many more features for each stallion right there at your fingertips.
There's also a Latest News section and a search facility, and the app can be customised so that prices appear in your preferred currency and distances in your favoured measurements.
The app is a comprehensive guide to U.S. and European sires, and quite a few others besides, and is an important resource that will make life so much easier both for professionals and fans. It's also very easy to use.
"This app should be exceptionally useful for Thoroughbred breeders all over the world, and we enjoyed working with the Weatherbys team to develop it," said John K. Keitt Jr., publisher and editorial director of BloodHorse. "It is not just a digital version of a printed stallion register - it has many interactive, real-time features that are not possible in a printed format."
Andrew Carter, Weatherbys Commercial Director, said: "Weatherbys are delighted to have jointly developed an app that we believe will be the most useful source of information for bloodstock professionals around the world."
----------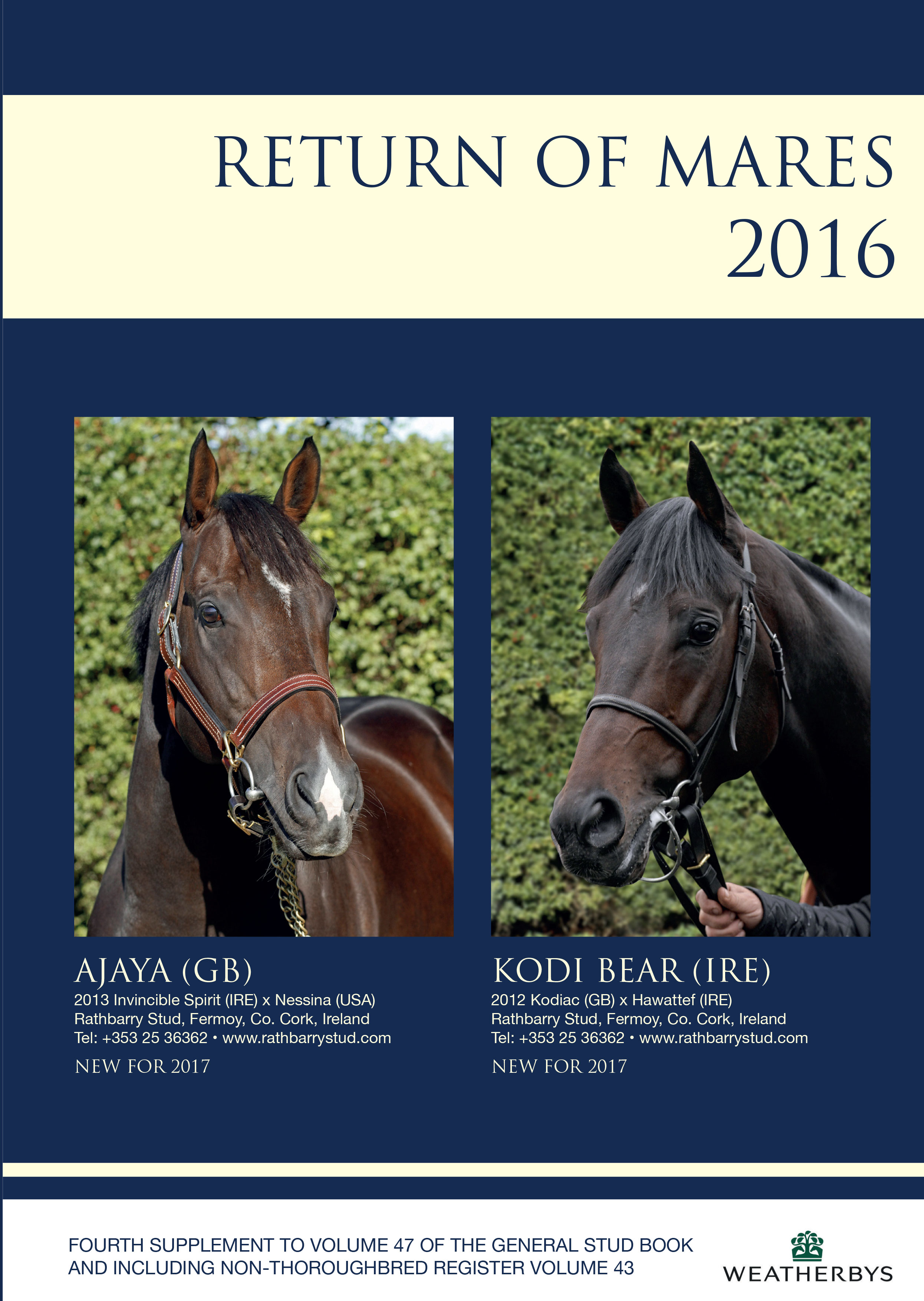 Also now available from the Weatherbys stable is the Return of Mares 2016 volume (pictured), which shows steady growth in foal numbers in Britain and Ireland during the breeding year.
The most significant increase has been in the number of foals registered in Ireland, which by the end of September stood at 8,792, up 587 (7.15 percent) on the same time last year. The number of foals registered in Britain for the same period was 4,597, an increase of 131 (2.9 percent).
The complete totals for the year will be available in the Weatherbys Return of Mares Supplement, which will be published in early February.
Return of Mares is not only a book of record, it is also a working document, something to keep returning to day-in, day-out as 2017 unfolds. Every sale of every yearling, every foal, every horse in training in Britain and Ireland is indexed by stallion and by dam. Every price paid, every vendor, every purchaser, every pedigree - it's all there.
Click here for more information.