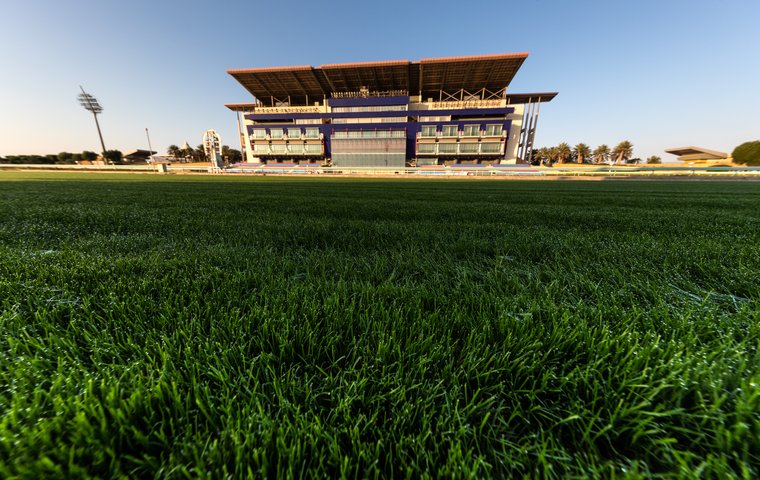 The executive responsible for establishing Saudi Arabia as a global destination on the international horse racing map has issued a bullish progress report on the development of the venue that will host the world's richest horse race, the $20 million Saudi Cup.

Ten weeks out from the February 28-29 event, Tom Ryan, director of strategy and international racing at the Jockey Club of Saudi Arabia, said the King Abdulaziz Racetrack in Riyadh was "a beehive of activity" and the project was very much on schedule.
When the Saudi Cup fixture, whose showpiece race is on dirt, was launched in September, the turf course, which will be the stage for three races on grass worth a total of $6.8m, had yet to be completed.
But one month after the first seeds were sown over the 3,000-metre oval, there is full grass cover with rooting already near to depths required by raceday, according to the world-renowned sports surface specialists STRI, who have installed the track.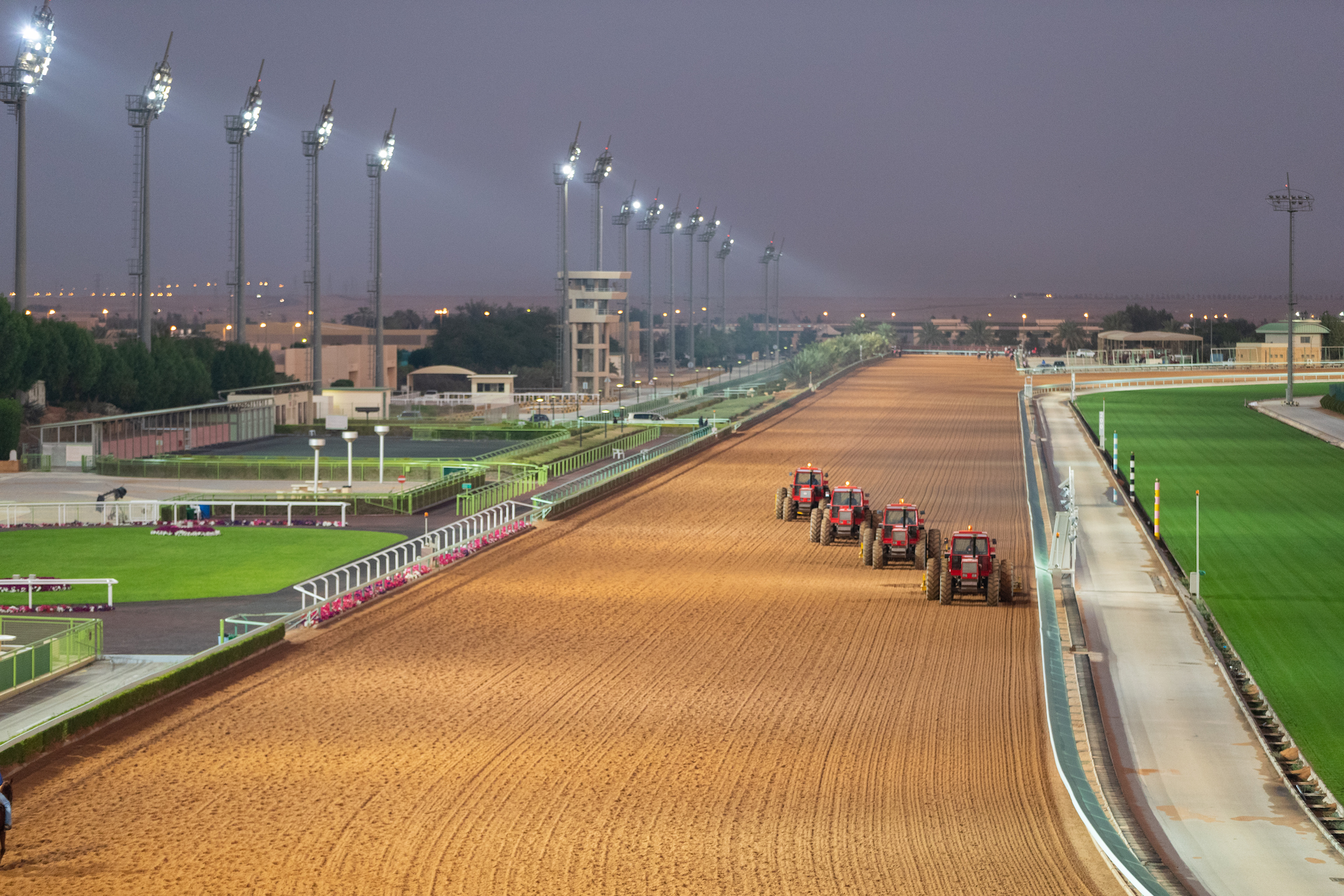 Last week Newmarket's clerk of the course, Michael Prosser, was recruited to the team to help apply the finishing touches. He will be in Riyadh next month, when a group of invited jockeys will test the turf course during a set of trial gallops.
Ryan said: "It's a beehive of activity. Every aspect of the project is in line. Michael is an individual with a very safe pair of hands at this stage of the project. The turf course is ahead of schedule in terms of the development of the surface, both above and below ground. The next milestone is a trial on January 29, when we will be inviting some international riders to ride a couple of bits of work over it.
"Then we will have four weeks to prepare it further and have a very high-class surface available to everybody over that weekend."
New facilities adjacent to the track will include an equine hospital, scheduled to be open from next week under the supervision of New Zealand veterinary surgeon Guy Alexander.
Attendance has been set at 10,000 for the first year but, with parts of the main stand set to be out of use to visitors, a separate hospitality enclosure will be created alongside to accommodate 2,500 to 3,000 people, Ryan said.
"We are building quite substantial temporary facilities," he said. "Elements of the grandstand will be out of use because of the presence of the royal family. We felt in year one we would go for a number we could achieve and then in year two and three we could pitch for more."
Entries for the Saudi Cup meeting close on January 7, and the expectation is the nominations will include some of the world's top horses on dirt and turf.
As a direct consequence of news that the prize for the Pegasus World Cup has been slashed to $3 million from $9 million, the Saudi Cup is now under serious consideration for Cigar Mile winner Maximum Security.
Owner Gary West told The Blood-Horse: "Cutting the purse to $3 million is an absolute game-changer. I wasn't thinking about the Saudi Cup, but why should I run for $3 million when I can run for $20 million four weeks later?"
Ryan said: "I think it might concentrate people's minds. We are getting the sense that, if those leading horses are being prepped for a spring campaign, then there are two races in Saudi Arabia and Dubai where they can race for a total pot $32 million and maybe not bottom them out one extra time for $3 million in Florida in January.
"One or two of the leading lights in that middle-distance bracket are leaning towards bypassing the Pegasus in favour of the Middle East in February and March.
"The entries close on January 7. There is a lot of frenzied activity going on, and the standard of entry will be very high. I think the feature race will rate as high as the Dubai World Cup. I don't think there will be any horse rated below 100 in any of the other races. It is going to be a high-class event undoubtedly."