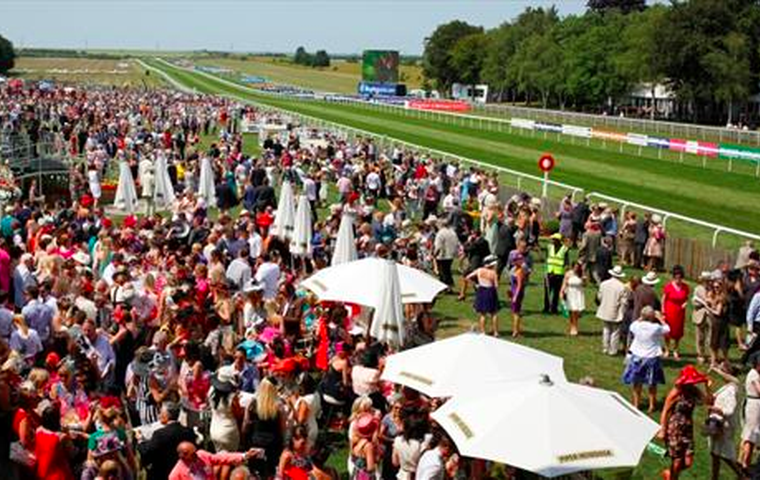 Timing data will be available after every race on all three days of the Moët & Chandon July Festival at Newmarket today, tomorrow and Saturday (July 11-13). Time information produced on Racecourse Media Group (RMG) racecourses will initially be made available for the major festivals – starting with this week's midsummer showpiece at Newmarket – before being rolled out to all RMG racecourses in the coming months.

The data will be available to view on Newmarket Racecourses' and Racing TV's Twitter account and/or website around 30 minutes after every race.
The system is operated by Coursetrack and involves horses carrying ultra-lightweight GPS trackers, designed to fit within the saddlecloth.
Trackers connect directly to RMG's production centre in Ealing, West London, meaning there is no need for antenna installations on course. The centre will utilise both pictures and talkback to ensure accuracy and reliability.
Amy Starkey, Regional Director of the Jockey Club's East Region, said, "We are delighted to be able to offer Coursetrack sectional timing at the Moët & Chandon July Festival and very much hope that it enhances the enjoyment of a meeting that already holds a special place in the hearts of many racing fans. Newmarket Racecourses is committed to staging the very best horse racing in the world and improvements to our offering of this kind are in keeping with that goal."
Racing TV analyst James Willoughby, long an advocate of timing data, said, "Sectional timing provides horse racing with the kind of performance data now so common in other sports. At once, it enables the evidence so badly needed to turn the analysis of horse races from an art to a science. It is time to measure, not to guess. It is time for analysis, not for just opinion."
On Tuesday, the Horserace Betting Levy Board (HBLB) confirmed its commitment to contribute funding and work closely with media rights holders – and their selected tracking partners – in order to fulfil the ambition of live sectional timing and tracking data being available at every British racing fixture by the end of 2021.
RMG's Director of Racing, Ed Gretton, who has been leading the project, said, "We have been working very closely with Coursetrack and conducted rigorous testing of the system on our courses and we thank HBLB for its support with this project.
"We firmly believe that this data will enhance the enjoyment of races and be used as a valuable betting tool, when it comes to analysing a race and for in-running betting."
Dave Tharp, Managing Director of Coursetrack, said, "We are delighted to be working with RMG on this exciting project and look forward to delivering our latest GPS technology to all the stakeholders both on and off course throughout the country."
For more information and to find the timing data when it is published after each race, head to www.racingtv.com/racingdata