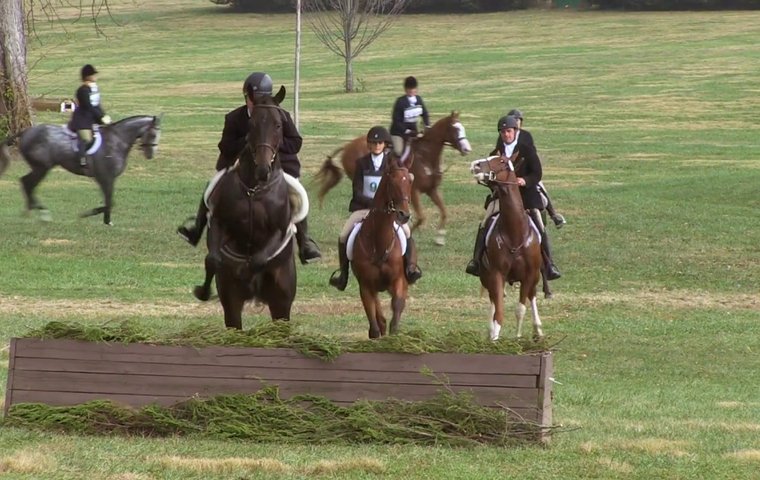 The Thoroughbred Aftercare Alliance will introduce a new award to honor the highest-placing TAA graduate and the TAA-accredited organization affiliated with that horse at the Retired Racehorse Project's $100,000 Thoroughbred Makeover at Kentucky Horse Park in October, presented by Thoroughbred Charities of America.

The award, which will be a $1,500 cash prize and other gifts, will be divided between the rider of the highest-placed TAA horse and the TAA-accredited organization that rehomed or is in the process of retraining that horse. The 2018 Thoroughbred Makeover takes place Oct. 4-7 at the Kentucky Horse Park in Lexington.
"TAA-accredited organizations have been sending their graduates to and have been participating in the Thoroughbred Makeover with much success since its inception," said TAA operations consultant Stacie Clark Rogers. "The TAA wants to showcase those graduates and to reward the accredited organizations that are successfully transitioning horses off the racetrack and into new careers."
More than 500 horses are training toward this year's Thoroughbred Makeover and will be competing in ten equestrian disciplines. Trainers invest an average of $8,000 in their Thoroughbred Makeover horses in preparation for the competition, giving them a solid foundation through training and care that will serve them well throughout their post-racing careers.
"A key focus of the Retired Racehorse Project, and especially at the Thoroughbred Makeover, is to showcase horses who are making the transition from racehorse to riding or show horse, many of which are doing so through non-profit aftercare facilities," said RRP executive director Jen Roytz.
"Everything RRP does is aimed at increasing demand for Thoroughbreds after racing and expanding the secondary non-racing market for these equine athletes, which in turn allows aftercare facilities to increase the number of horses they're able to rehome. It's a symbiotic relationship in the best possible way."