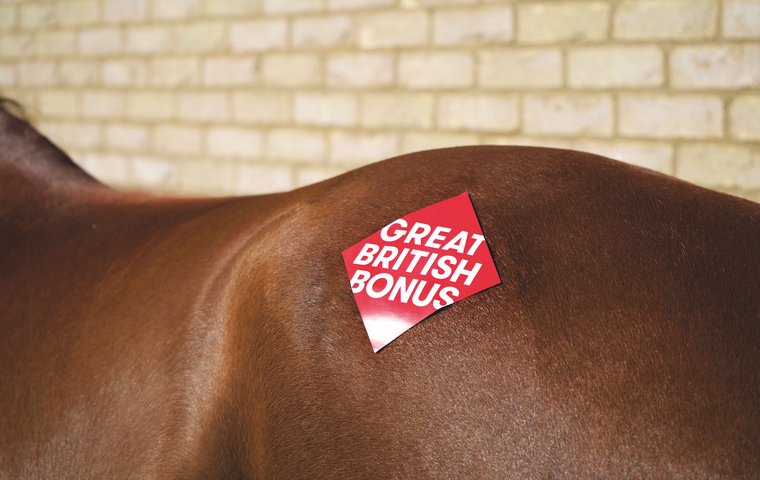 A new bonus scheme has just been launched aimed at increasing the number of British-bred horses in racing to safeguard the future of British breeding.

The Great British Bonus (GBB), which offers multiple bonuses of up to £20,000 per eligible race for British-bred fillies and mares, is for breeders, owners and winning connections of British-bred flat and jumps fillies and mares who race successfully in Britain. It replaces the NH MOPS (National Hunt Mare Owners' Prize Scheme) and Plus10 schemes.
Devised and implemented by Britain's Thoroughbred Breeders' Association (TBA), GBB is regarded as a self-help initiative that demonstrates the breeding sector's commitment at this critical time, when racing and breeding are facing up to financial concerns raised by the Covid-19 pandemic.
It aims to ensure that more British-bred fillies and mares are sought as racehorses, while encouraging breeders to race fillies and owners to retain them. This will support the economics of Thoroughbred production and selection for breeding on the basis of proven racing ability at all levels.
TBA chairman Julian Richmond-Watson said, "A scheme underpinning all pillars of the industry is the best way to support Thoroughbred breeding operations in Britain, and, when key participants benefit, those funds are more likely to be reinvested into the British racing industry.
"GBB evolved from the latest economic impact studies commissioned by the TBA, and, after extensive collaboration across the industry, it will focus on assisting key areas of the race programme and horse population that can shape the future diversity of the breed."
Richmond-Watson added, "We are pleased to be able to deliver bonuses this year, with the number of races rising to approximately 3,000 in 2022. Breeders, owners, trainers, jockeys, stable staff and pinhookers can all benefit from the scheme, which supports the long-term sustainability of our industry.
"We are extremely grateful to all those who have helped deliver this initiative, most notably the Levy Board and steering groups, which have worked tirelessly on this project."
On the flat, 2-year-old fillies already paid up for Plus10 will be registered automatically to GBB, giving them the chance to win more than double the current bonus, as well as multiple prizes. There will be more than 160 eligible races in 2020.
Over jumps, all NH MOPS-registered fillies and mares will be transferred immediately to the enhanced GBB scheme. More than 1,150 eligible races will be run this year.
For further details click here or contact the scheme manager, Grant Pritchard-Gordon, on 07785 277438.